Dutch Oven Camping Recipes for Your Next Adventure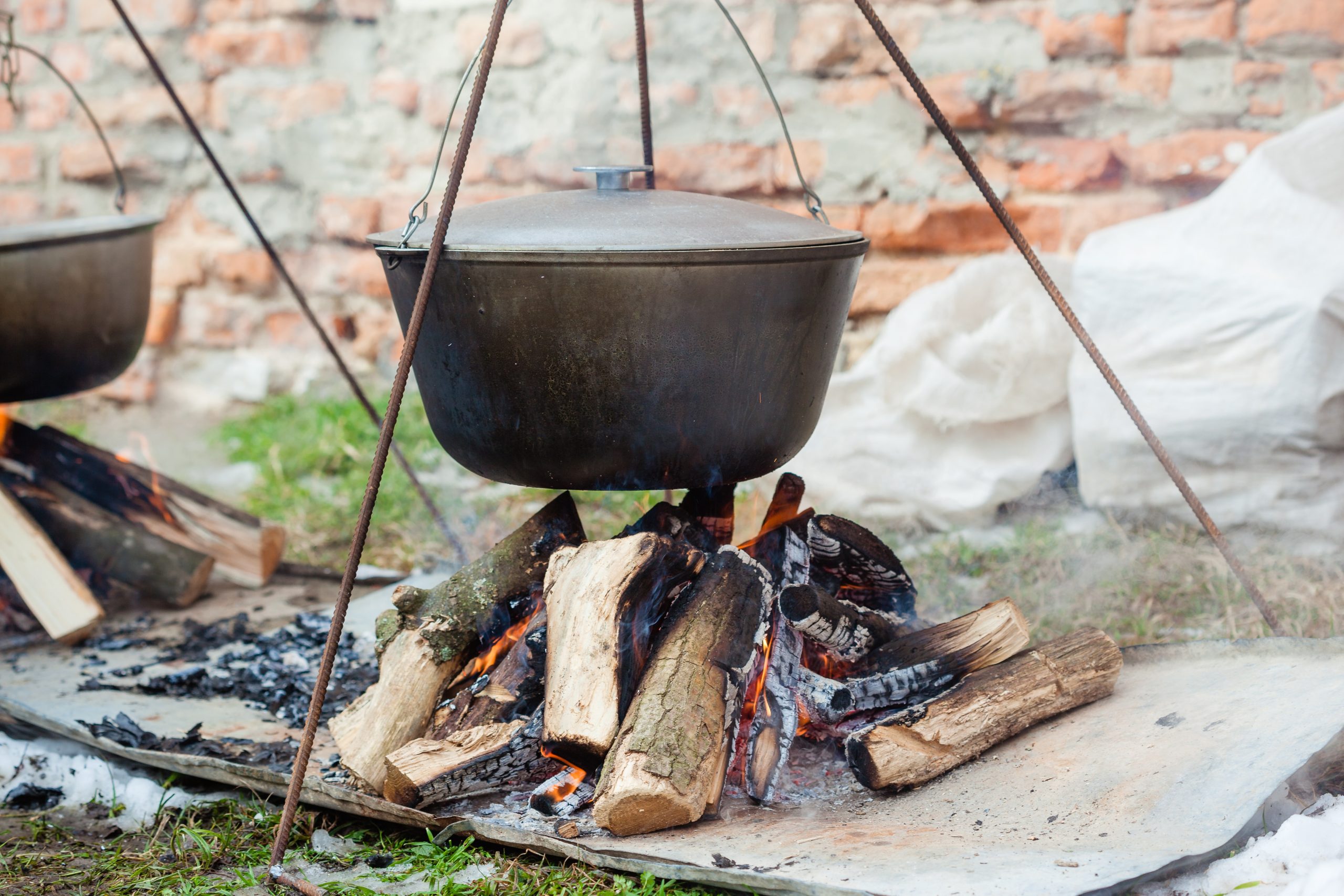 What to cook in your cast iron dutch oven, for the next time you need camp kitchen inspiration.
A cast iron dutch oven can be a huge asset to your camping kitchen if you like one-pot recipes, plan to prep ingredients ahead of time, or are going to be feeding a large group of people. While they can take up vauable space in your rig and are often heavy, they're worth their weight in gold when it comes to keeping your belly full to fuel the whole adventure.
Check out the list below fro five easy cast iron dutch oven recipes. We've given you the basics; feel free to put your own spin on any of them! Choose your own adventure when it comes to adding extra ingredients, seasonings, sides… the world is your oyster!
Dutch Oven Chili
Everybody loves a good warm chili at the end of a long day. There's lots of room for customization, but the basics are pretty simple. Start by browning ground beef, onions, and garlic in the dutch oven. Then add in canned tomatoes, kidney beans, chili powder, cumin, and salt. You could also add a can of corn, any other beans you like, peppers… the list goes on and on. It's easy to just throw the cans in your truck – hardly any prep needed! Just make sure you don't forget your can opener.
Let it simmer for about an hour, or until the chili thickens and the flavors have melded together. Taste as you go to make sure everything is happy in there. We like to serve over rice with tortilla chips and a dollop of sour cream.
Basic Jambalaya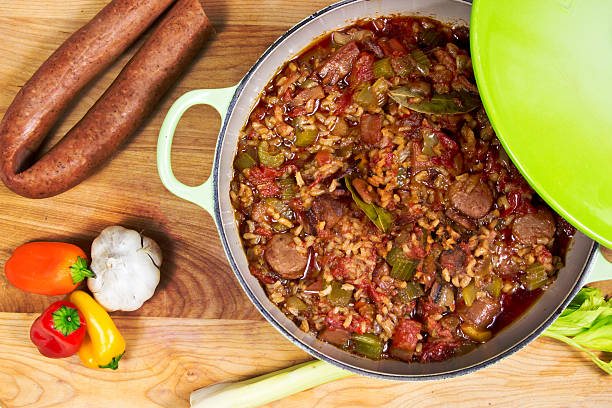 This dutch oven recipe falls in the same pot as the chili; it's a well-loved basic meal that you can make your own. it starts with cooking diced chicken, smoked sausage, or even shrimp in the dutch oven until browned. You could do any combo of those for some extra protein, too. Then add in diced onions, bell peppers, and celery – what they call the Holy Trinity down in Louisiana. Add in garlic, diced tomatoes, chicken broth, and rice. Some people like to add okra, too. Season to your heart's content, the more the better.
Cover and let it simmer for about 30 minutes, or until the rice is tender and the liquid is absorbed.
Chicken and Rice
Here's an oldie but a goodie. Don't let the unseasoned chicken with rice gym bros change your mind; we promise this can be a flavorful meal if you know what you're doing! Brown chicken pieces in the dutch oven, then remove them and set them aside. Add diced onion and garlic to the dutch oven, and cook until softened. Add in rice, chicken broth, and seasonings. You could add in lemon and oregano for a more Mediterranean flavor, or Adobo and a can of tomato sauce for a take on Arroz con Pollo.
Place the chicken back into the dutch oven, cover, and let it bake for about 30 minutes, or until the rice is tender and the chicken is cooked through.
Pasta with Meat Sauce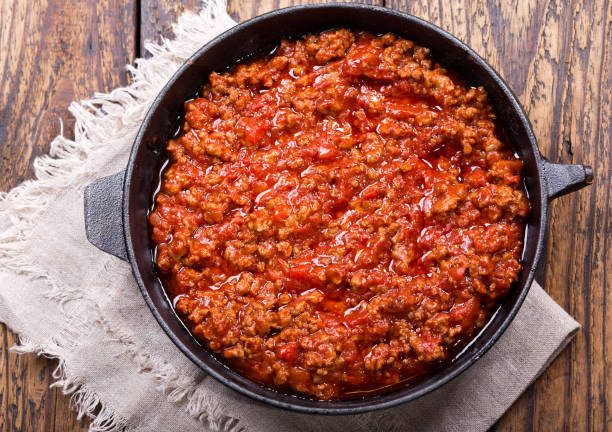 This recipe is great for when you need something filling quickly. It might go against the traditional rules of Italian bolognese, but in our book, if it feeds you when you're hungry, it's good. We can save the sacred family recipes for our kitchens at home. This recipe comes together quickly and feeds a crowd with ease. Start by browning ground beef in the dutch oven, then add in diced onions and garlic. Once the onions have softened, add in canned tomatoes as seasonings. Add in your choice of pasta and cover with beef broth or water.
Cover and let it simmer for about 15-20 minutes, or until the pasta is tender. You can't forget to top it off with parmesan cheese and chopped parsley before serving.
Sausage and Pepper Pasta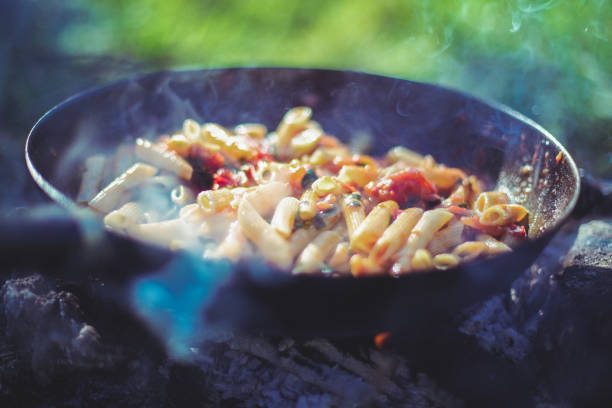 This recipe is a twist on the traditional dutch oven sausage and peppers. Adding in extra ingredients and pasta makes the dish heartier, plus it's easier to feed a crowd! Brown sliced sausage in your dutch oven, then remove and set it aside. Add in diced onions and bell peppers, and cook until softened. Add in canned tomatoes, chicken broth, your choice of pasta, and Italian seasoning.
Cover and let it simmer for about 15-20 minutes, or until the pasta is tender. Return the sausage to the dutch oven and stir until everything is well combined. Top with parmesan and you're good to go.
Beginner's Guide to Buying Cast Iron
If you're in the market for a cast iron dutch oven for cooking your favorite camp kitchen recipes, here's what we'd look for:
Durability
Since you'll be using the dutch oven in outdoor settings, it's important to look for one that is durable and able to withstand the weather and other forces of nature. Cast iron is a popular material for dutch ovens because it's so strong and long-lasting, in addition to being easy to take care of.
Size and Weight
Consider the size and weight of your dutch oven before you buy. They can take up some serious space, and keep in mind that you'll need to be able to transport it easily when camping. When we're not using ours, we store smaller things like rags and spices inside it. A smaller and lighter dutch oven is easier to store, but you may need a larger one if you plan to cook for a bigger group.
Lid Design
Look for a dutch oven with a tight-fitting lid to keep moisture and heat inside the pot. Some dutch ovens also have a raised lip on the lid, which can help hold hot coals for even cooking. Those are the best ones. That's how the pros create convection over a fire: by placing coals from the heat of the fire on top of their dutch oven's lid.
Handles
Make sure the dutch oven has sturdy handles that make it easy to move, especially when it's hot. Some dutch ovens have a handle on the lid as well as on the pot, which can be helpful for carrying. This should be made out of a non-conductive material so you won't roast your hand when you grab it. We've also seen some people with silicone handle covers that seem to work pretty well.
Our Picks
Camp Chef Cast Iron Classic Dutch Oven
Stansport Cast Iron Dutch Oven
GSI Outdoors Aluminum Dutch Oven
Caring for Cast Iron
Don't let the people fool you. Taking care of your cast iron dutch oven is probably simpler than you think. There's not much you can do to really mess one up. They're known as the most durable cookware out there for a reason, after all. It mostly comes down to keeping it clean and dry.
You can wash most cast iron normally, but it's also cool to save water when it's limited and just wipe it down. Just make sure your cast iron dutch oven is dry when you're done cleaning it. The last thing you want is to invite rust.
When you get home from a trip, wash it like you normally would. Then, take just a little bit of a high-heat oil (we like avocado, but know it can get expensive, so something like canola is fine, too.) Rub your dutch oven down all over with a paper towel, then throw it in the oven at around 200 degrees F for about an hour. Turn the oven off after that hour and let the dutch oven sit in there to cool off for a while. When you take it out, wipe off any excess oil and store it with the rest of your gear!
Most cast iron manufacturers recommend seasoning your cast iron every couple of months. If you're using it a lot, you definitely should be doing that. But we've also found that wiping ours down with oil after each time we use it – skipping the whole oven step – keeps it nice and nonstick and extends time between seasonings.
Take proper care of your cast iron and you have a kitchen essential that'll last a lifetime – or more!