Upsize: Getting a Bigger Tire Size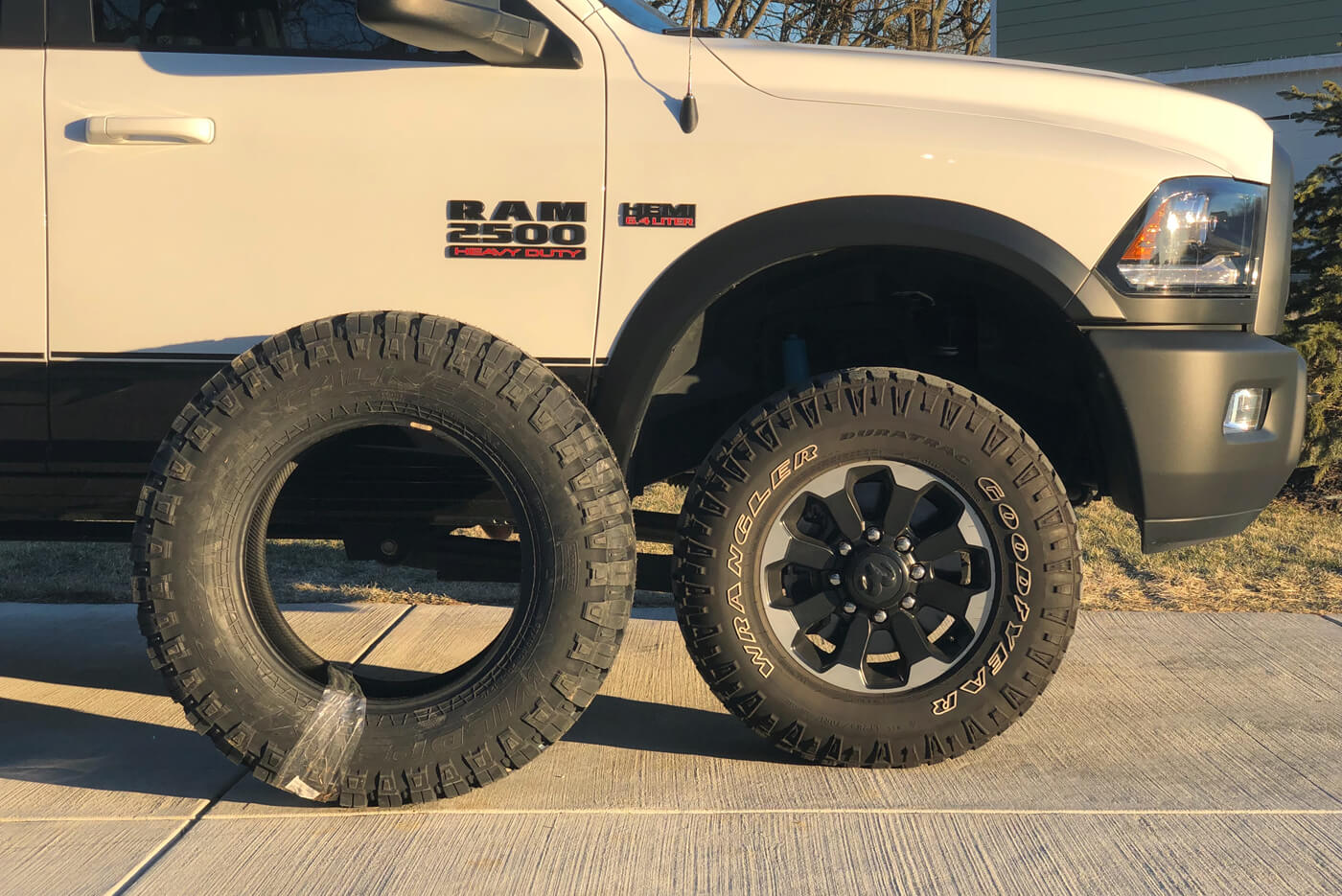 Picking a new tire size for your off-road vehicle is not the easiest venture.
There are a ton of variables that you need to be cognizant of when deciding your next tire size during your upgrade. The most important variable is asking yourself what you are going to be doing with this vehicle and what tire size works best for that scenario.
Hard core crawler? Then a fat and tall floatation tire is probably best suited for you. Weight is not much of a concern and performance is the metric you care about.
Long-distance traveler? Narrow is best to keep your rotational mass down and make sure your driveline components are not overly stressed, and you maintain your fuel mileage.
Next, you should consider the size that works best for your application. Many manufacturers are fitting increasingly larger tires to their vehicles from the factory, and at the same time expanding the wheel arches to accommodate further expansion.
For instance, for the new JL Jeep Wrangler, Jeep fitted the Rubicon model with higher fenders over the other trims in its family to allow for its stock 33-inch tires and fitting 35×12.50R17 tires stock by the aftermarket. The already extremely capable Wrangler can get a solid upgrade in the tire department without modifying the suspension, and that is really all you need to traverse 90 percent of the trails and terrain across the planet.
The Power Wagon featured in this article's photo came from the factory with 285/70R17 tires (33×11.50), but is more than capable of fitting 37×13.50s stock. So, while it might be tempting to follow in the footsteps of others for this truck, throw caution to the wind and fit 40-inch tires, maintaining the OEM profile of the vehicle and not growing outside of its restrictions is a huge aid when ensuring reliability of the vehicle.
So before going further with your quest for the perfect stance, make sure that the modifications necessary to fit the tire size you want to run do not compromise the integrity of the vehicle.