Whether you've damaged your Wrangler's fender while on a treacherous trail or just want to refresh its looks, it's good to know that you have many options at your disposal.
A popular and often times easy modification to update your JK with is to swap out its factory fenders. The fenders your Jeep comes with are adequate for stock equipped JKs, but once larger diameter wheels, tires and more capable suspension are installed, they can tend to limit the performance of your rig.
Avoid fender rubbing and premature tire wear with a set of aftermarket fenders for your ride. The right set will not only allow your upgraded wheels and tires roam freely without any encumbrance, but will give it a meaner, all-business look as well. There are many fenders on the market, take a look around and you're bound to find a set that fits your truck the best. The ones featured on the following pages are a select few that caught our eye.
Metalcloak JK Full Overline System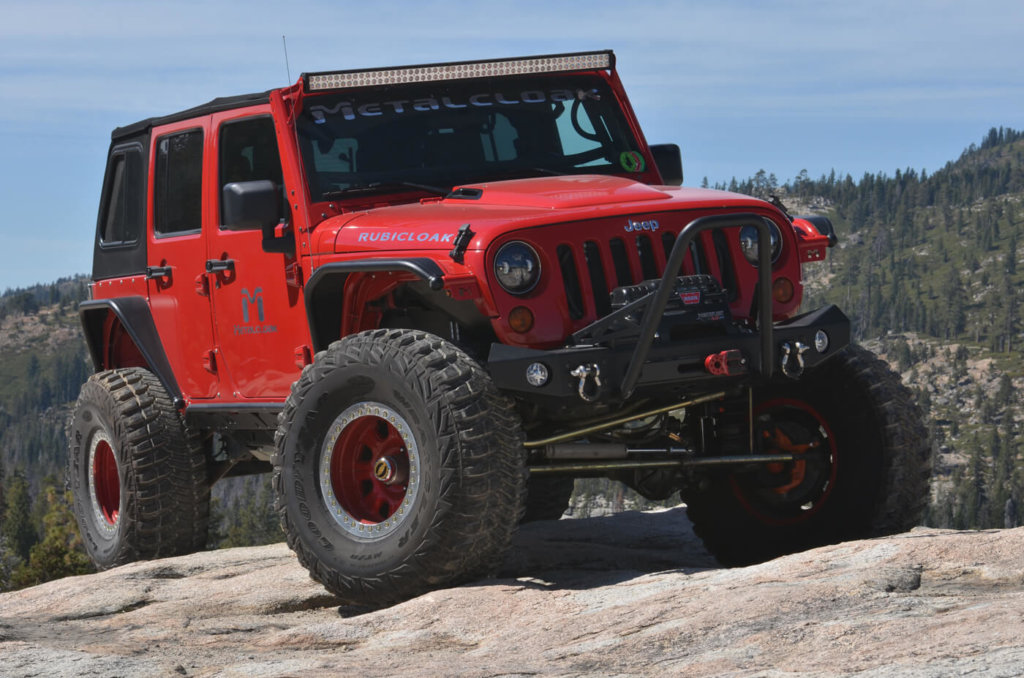 APPLICATION: 2007-2016 Jeep JK Wrangler
MATERIAL: Steel
FINISH:
Raw Metal standard, Signature Black
Texture Powdercoat upgrade available
INSTALLATION: Bolt-on, drilling required
OVERVIEW:
Metalcloak's new JK Full Overline System offers much more than just a set of fenders. Featuring their front and rear tube fenders, this armor package also includes Metalcloak's Exo Skins, Overline Rocker Rails, and Rear Corner Base guards.
This integrated system boasts quality fitment, maximum strength, award-winning quality, and easy installation all with the MetalCloak look. The Overline Fenders provide massive tire clearance and the strength of steel over plastic factory flares, giving you the confidence to take any line you choose.
MSRP:
$1,949 2-Door System
$2,119 4-Door System
Warrior Products Tube Fender Flares
APPLICATION: 2007-2016 Jeep JK Wrangler
MATERIAL: Steel
FINISH:
Polished Diamond Plate, Black Diamond Plate, Textured Black Steel, or Raw
INSTALLATION: Bolt-on, drilling may be required
OVERVIEW:
Designed, manufactured and welded in the USA, these fender flares provide protection to your Jeep's body while off-roading. These stylish, yet rugged tube fender flares are available in four finishes and are available in multiple widths which aids in legality for states and countries that require added tire coverage. Installation is simple and does not require any cutting of the vehicle, though some simple drilling might be necessary.
For a more refined look, an optional LED Side Marker Light Kit is available separately. Also sold as separate front and rear sets.
MSRP: $800-1,000 Full Set (Front & Rear Pairs)
Editor's note: A version of this guide first appeared in the March-April print issue of Tread Magazine.