A 1992 Toyota FJ80 Land Cruiser's Legacy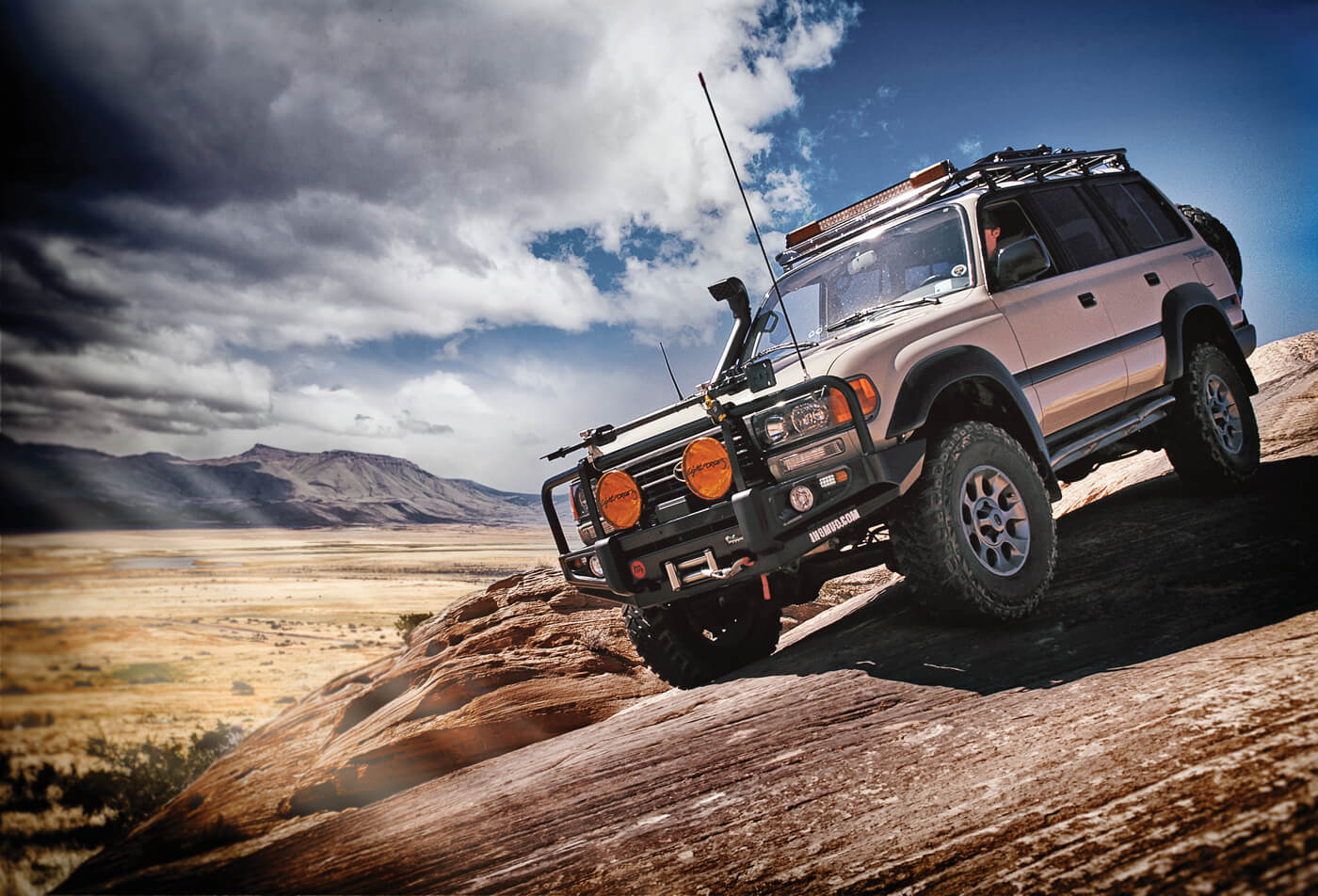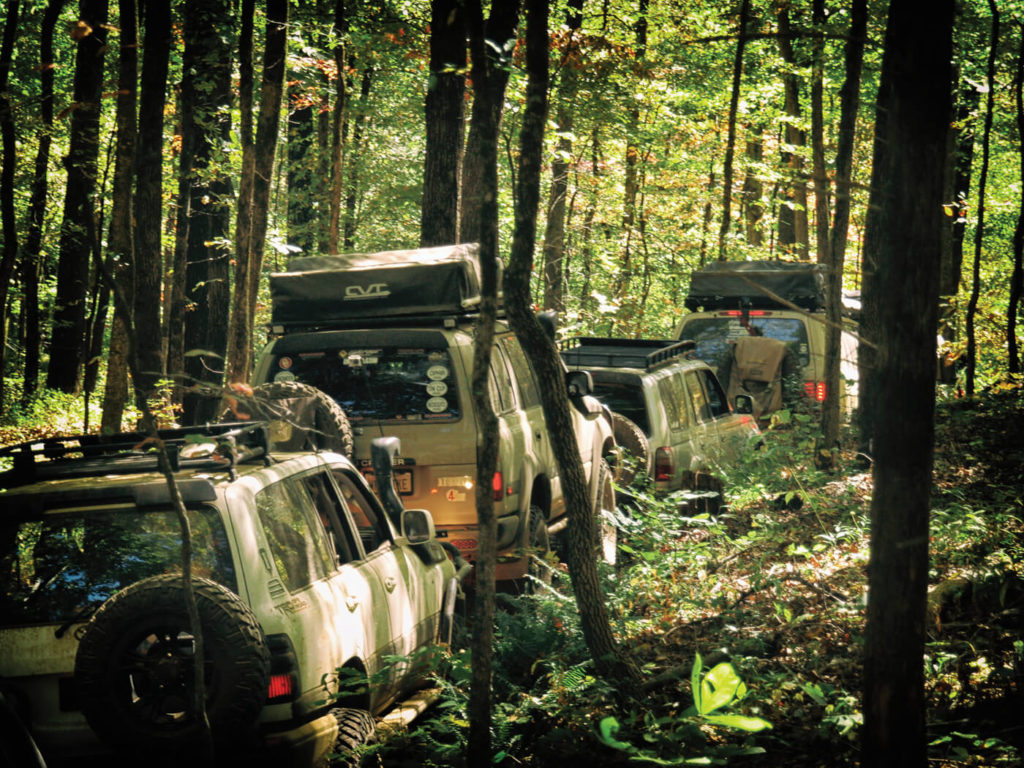 Keep On Running
Becoming an "automotive enthusiast" is different for everyone; some of us are enraptured by vehicles from movies or TV shows; others grow up around gearheads or fall in love wrenching on our first cars, desperate for the independence found within. For some of us, our first family cars flick the "this will be yours someday" switch—a powerful thing whether the vehicle is a classic 1967 Camaro, or in the case of this story, a humble 1990s Toyota FJ80.
"THERE'S NO PRICE YOU CAN PUT ON MEMORIES, HARD WORK, AND ATTACHMENT WHEN THEY ALL CONVERGE IN ONE PLACE."
Garrett Hanska, a mechanical engineering student at the University of Oklahoma, is one who's experienced and kept alive the thrill of becoming a vehicle owner. Through an epic thread on the off-road enthusiast forum Expedition Portal, Hanska has been walking readers through the processes and challenges of modifying his 1992 Toyota Land Cruiser during his four years of ownership (stunning pictures from his many adventures can be found both on the forum and at his Instagram account @garretthanska). Garrett's FJ80 reminds us that often the best builds aren't about spectacle but rather attention to detail, quality of execution, and a certain kind of irrational love.
Runs in the Family
Garrett's father, Steve Hanska, was a Jeep fan from his college days in Colorado. In the late '90s, he and his wife, Deborah, had moved to larger SUVs as they started a family. They picked up a 1988 Toyota FJ62 series Land Cruiser in 1999 and quickly fell in love. Within a year, Steve and Deborah went hunting for an FJ80 Land Cruiser, desiring the third row of seats it offered. They found a 1992 FJ80 series Land Cruiser on a dealer lot with 175,000 miles that wasn't even for sale—soon the Hanksa's were a full-on Toyota family. Steve appreciated the "over-engineered" quality of the Land Cruiser, sold a nearly-new 1999 Yukon, and started restoring FJ40s. Garrett was 5 years old when his parents bought the FJ80: over the years it ferried the Hanska boys to school and on yearly excursions into Colorado, fueling Garrett's love for the outdoors and for off-roaders.
"GARRETT'S FJ80 REMINDS US THAT OFTEN THE
BEST BUILDS AREN'T ABOUT SPECTACLE BUT RATHER ATTENTION TO DETAIL, QUALITY OF EXECUTION, AND A CERTAIN KIND OF IRRATIONAL LOVE."
Garrett's love for the 1992 made passing it down to him an easy decision: as his 16th birthday approached, the truck was spending most of its time in the Hanska family's garage. Just before it officially became his, Garrett started modifying the FJ80 with some guidance from Steve. A 2-inch Ironman Nitro Gas lift with 1.25- inch spacers on the front to level the ride height went in first, along with 33×10.5×15 BFGoodrich KM1 tires on newly painted wheels. The brush guard and running boards were pulled, the windows were tinted, and the bumpers and flares were painted with bedliner ahead of a Colorado run to test out the new additions.
From there, the build began in earnest. Garrett and Steve both wanted to repaint the Land Cruiser with a retro-theme, and Steve had just the thing on-hand—some Dune Beige paint from a previous FJ40 restoration. With limited time to get work done during breaks from school, Garrett credits his father's advice and experience as invaluable. Steve's attention to detail sharpened his focus and contributed to the quality of the FJ80. Sometimes, such as when Garrett was building a cooler basket and the pipe bender left dents in the metal, Steve would push him to smooth it out and do it right.
Taking Shape
One of the trickier aspects of the build has been modifying it to the many roles it plays. The 1992 Toyota Land Cruiser FJ80 not only has to be a capable off-roader to reach the mountain sites where Garrett enjoys biking, but it also serves as his daily driver. Among the first mods was an idea Steve had years before, after having to pack the engine bay with snow to keep temperatures down during a run on Colorado's Ophir Pass: hood vents from a Pontiac Grand Prix GTP and an electric pusher fan were installed in front of the radiator to keep the 3FE engine cool. Nitro 4.88 gears went in too, improving the 3FE's performance at highway speeds and allowing for a later upgrade to 35×12.5r17 Kenda Klever Mud Terrain tires wrapped around 17-inch FJ Cruiser/4Runner Trail Edition wheels.
Needed upgrades revealed themselves during ensuing trips. An injector leak in the 3FE gave Garrett a chance to install new Osidetiger four-hole fuel injectors, helping fuel economy, throttle response, and smoothing out the engine at idle. While not a fan of snorkels, Garrett installed one to get more clean air into the 3FE. "It's definitely paid off," he says now, not only with the extra air but also after accidentally ending up in the Canadian River in Oklahoma in windshield-high water.
Garrett's also done a large amount of fabrication for his 1992 Land Cruiser. Unable to find sliders that he liked, he turned out his own, along with a rack for his roof-mounted tent. He also built and installed a new center console last year, adding interior upgrades like 12V outlets in the third row seating area, and a new head unit (with front and rear cameras) and speakers.
FJ80 Forever
We spoke to Garrett on the day his FJ80 hit 375,000 miles; he expects to pass 400,000 within the next 18 months. His father's attention to maintenance means Garrett inherited his 1992 Land Cruiser with its original head gasket, transmission, and transfer case. The plan is to keep the Toyota FJ80 forever, replacing or modding pieces as needed. He's pretty much done with aesthetics and is of two minds regarding installing a turbocharger: a part of him wants to continue upgrading and getting more power out of his rig; the other part wants to see how far his vehicle can go with just oil changes and general maintenance. In either case, he takes the FJ80 out whenever he can get away from studying.
"THE PLAN IS TO KEEP THE TOYOTA FJ80 FOREVER, REPLACING OR MODDING PIECES AS NEEDED."
Garrett's perspective on life, and the way he seems to have his priorities in order makes it easy to forget his age. He mentions a 2005 diagnosis of acute lymphocytic leukemia—or ALL, the most common childhood cancer according to the Mayo Clinic—in passing.
Thankfully, Garrett is healthy now, saying the experience gave him a "do what you love" attitude toward life. His advice for those looking to do their own builds is simple and undeniable: "Whatever you have doesn't have to be crazy nice or fast, as long as at the end of the day you can get out and explore. Do your research."
Besides a possible engine swap if the 1992's 3FE finally gives out (a 1HD-T turbo diesel is an option), Garrett doesn't have any new projects on the horizon.
When we asked if there was anything he wanted Tread enthusiasts to know about his 1992 Land Cruiser, the first thing he offered was a quick "It's not for sale," laughing about offers he's received from all over the world. There's no price you can put on memories, hard work, and attachment when they all converge in one place. As we said, it's an irrational love.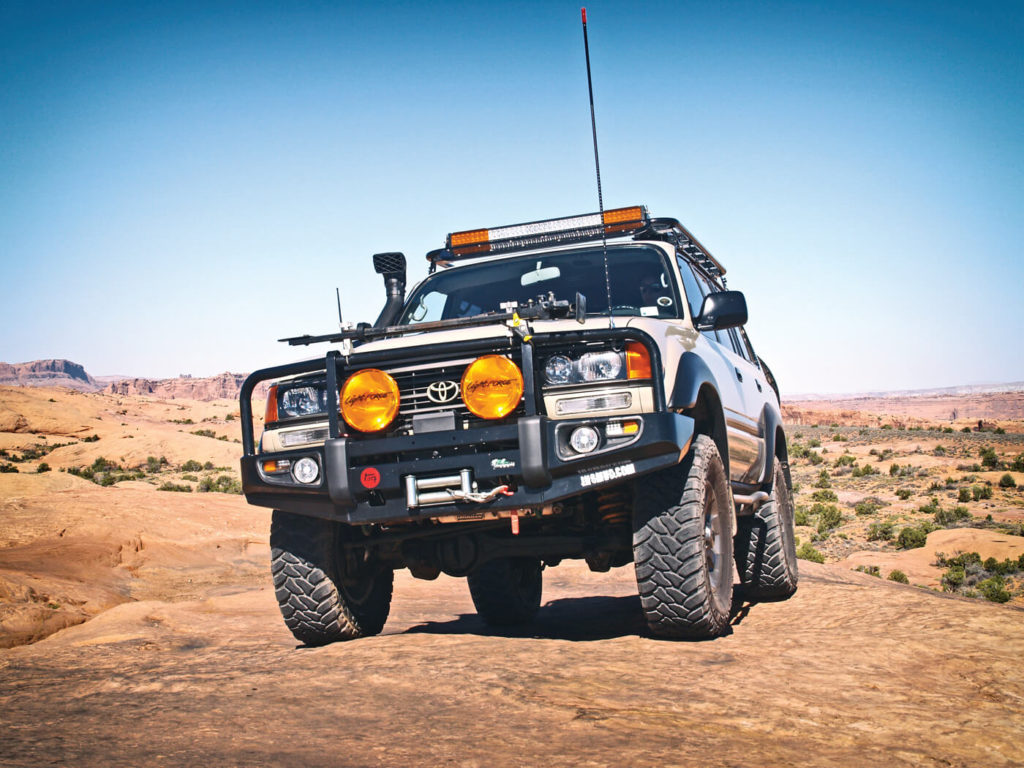 Platform:
1992 Toyota Land Cruiser
Engine Type:
3FE 4.0L inline-six
Suspension:
Ironman 4×4 performance series 50mm lift
Ironman 4×4 foam cell shocks, Ironman steering stabilizer
Custom 1 3/8 front coil spacers
Custom 1/2-inch polyurethane body lift
Air lift 1000 kit in rear coils
15mm Metaltech leveling spacer on driver's rear coil
Washer mod castor correction
Sway bar drop brackets
Slee off-road extended brake lines
35×12.5r17 kenda klever mud terrain tires
2011-2014 FJ Cruiser/2010-2013 4Runner trail edition wheels
Nitro gear and axle 4.88 ring-and-pinion (front and rear)
Accessories:
Ironman 4×4 deluxe bull bar
Custom-built rock sliders
Custom driver side tire swing out
12,000-pound Badlands winch with ARB 4×4 accessories
Custom passenger side yeti 45 swing out
48-inch hi-lift jack with custom Dune Beige handle
Hi-lift bull bar mounts
Custom receiver hitch, custom-built full length flat rack
CVT Mt. Bachelor roof top tent and annex
Custom wind fairing for roof top tent
Custom 8-foot awning
5-gallon air tank
Custom york 210 on-board air compressor
Pontiac Grand Prix GTP hood vents
Aluminum radiator
Green hub fan clutch with 15K cst fluid
Osidetiger four-hole fuel injectors
EGR delete
High clearance cat-back exhaust with single-cat conversion
Snorkel
40-inch led light bar on roof rack with custom mounts
Blue Sea contura six-gang rocker switch panel
Daystar rocker switches
Custom rear storage box
Rear "attic" storage rack
Custom "tuffy style" center console
Northshore NSR-4 bike rack
Strong arm hatch struts
12V outlet on console
Extended differential breathers
Custom driver seat extension brackets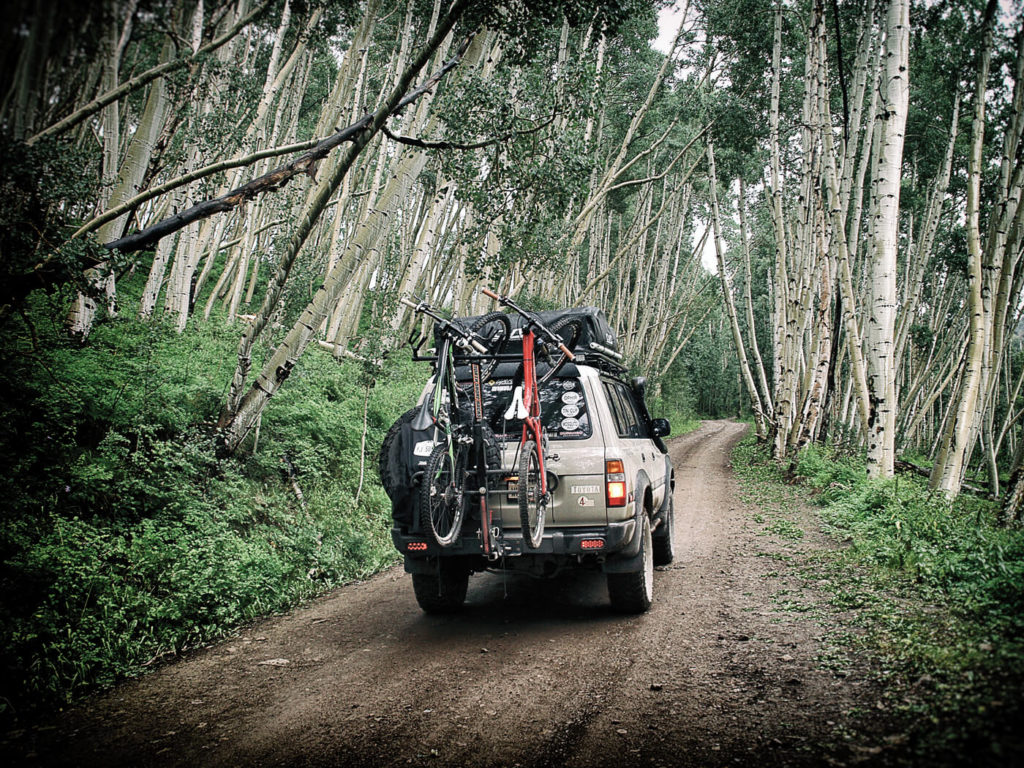 Editor's Note: A version of this article first appeared in the Fall 2016 print issue of Tread Magazine.