Aftermarket Wheels: ROCK 'N' ROLL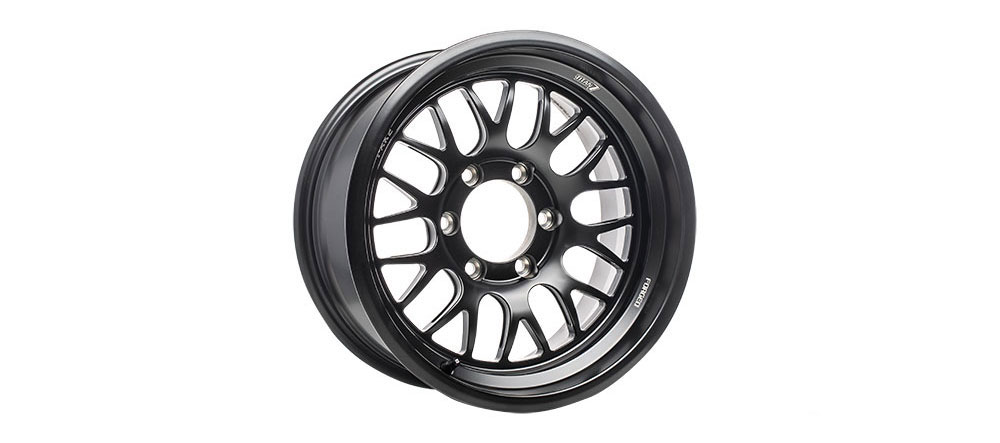 Put your best foot forward with these aftermarket wheels.
It's never a bad time to pick up a new set of aftermarket wheels. They look good and can provide improved performance, facilitate bigger tire sizing, provide custom offset options and enhance the trail toughness of your rig.
Choosing the right set depends on your intended use, styling preference and application. Here, we've gathered some of the most in-demand wheels currently on the market for you to check out. No matter which set you choose, it's sure to upgrade your ride's looks and ability.
01. Titan 7 / T-AK2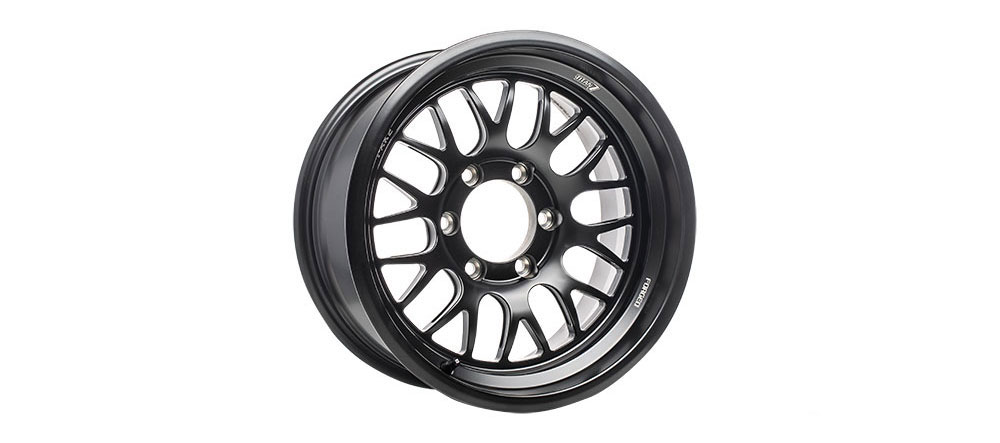 Titan 7 infuses motorsport features into the T-AK2, such as a knurled tire beadseat for maximum traction and durable lightness to help prevent slowing down the vehicle due to the added weight of larger tires. Rim sections are strengthened to ensure wheels are rock solid on the pavement or off road. Available colors include Satin Titanium, Machine Black, Techna Bronze and Tioga Green.
02. Black Rhino Wheels / Rapid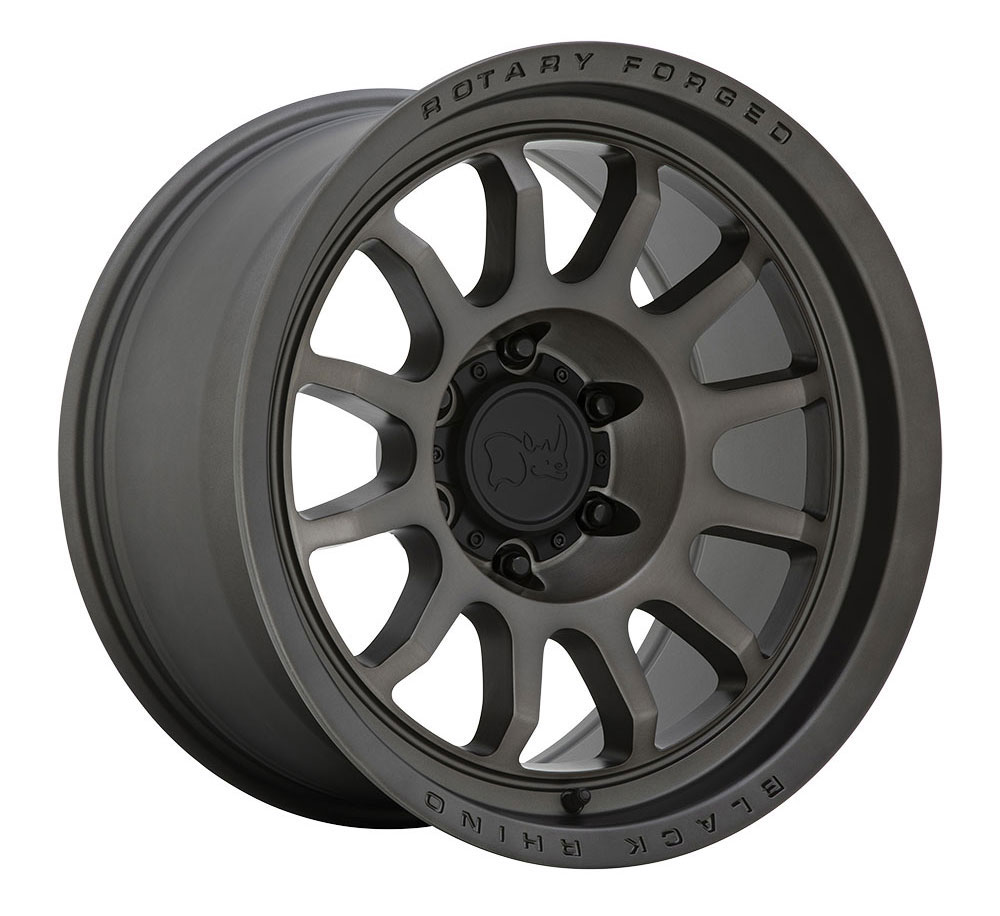 The all-new Black Rhino Rapid Rotary Forged/RF lightweight truck wheels offer weights starting at 22 pounds per wheel, while they're still engineered and tested for heavy off-road use. They're available in Matte Midnight Blue, Matte Brushed Gunmetal, Matte Bronze and Matte Black in 17-, 18- and 19-inch sizes for 5-lug and 6-lug.
blackrhinowheels.com
03. Venomrex / VR-604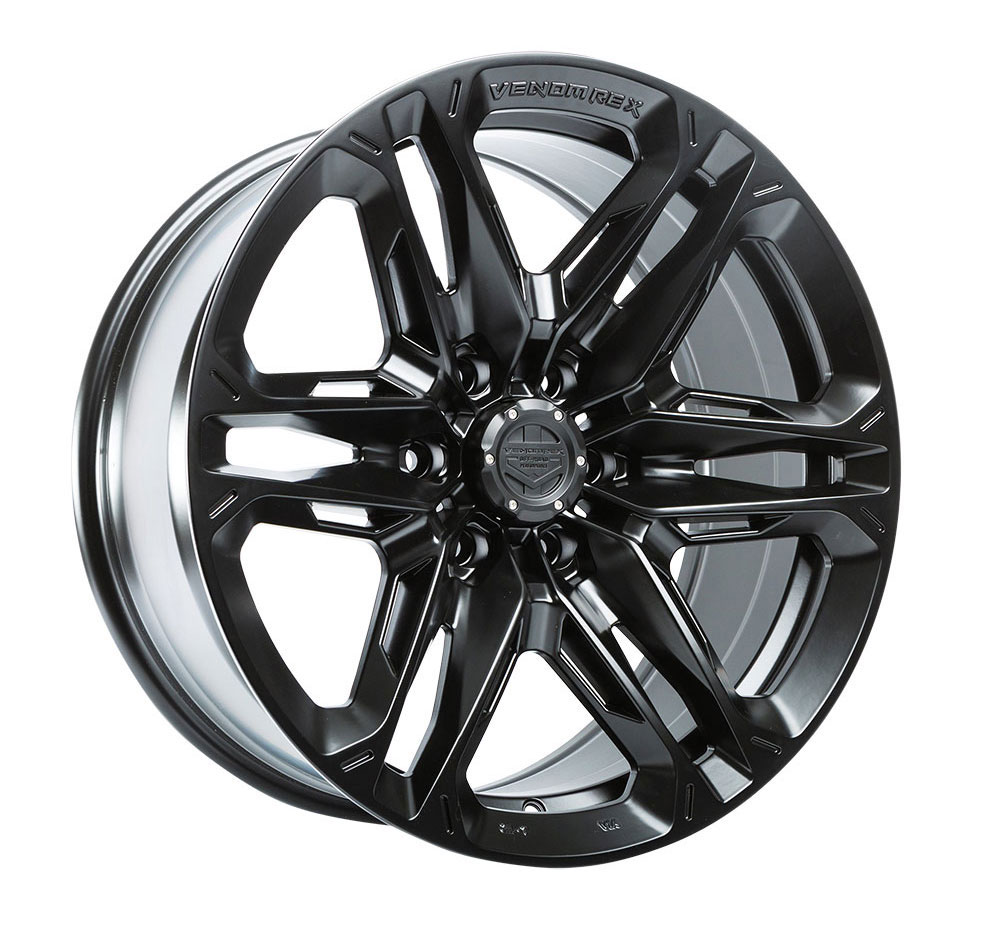 This wheel combines the Venomrex's distinct and innovative design with the robust and rugged styling of traditional truck wheels. Venomrex engineers have used the design elements to create one of the lightest, 20-inch Flow-Forged wheels available. The VR-604 is designed for on- and off-road use for the Ford F150 (2009+) and the Ford Raptor.
04. Fuel Off-Road / Clash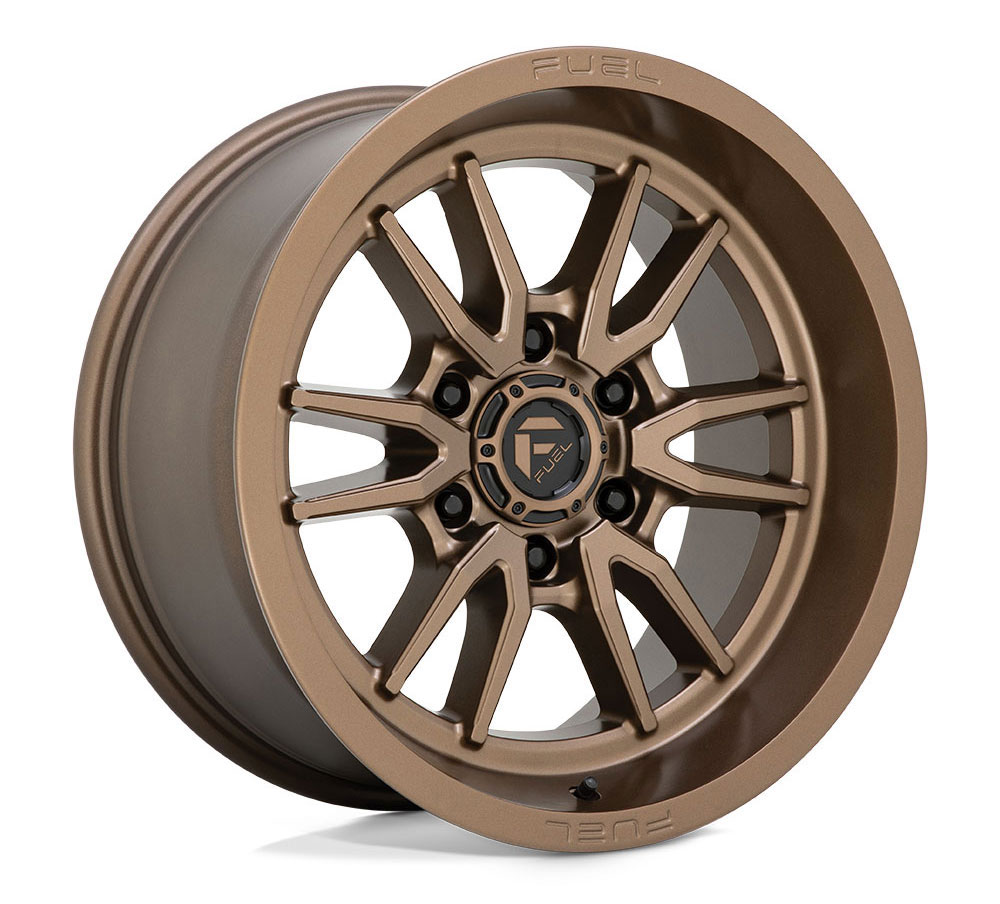 The Fuel Off-Road Clash is a new rendition of the classic, double 6-split spoke design wheel that features a clean, deep lip. The Clash is offered in a variety of fitments and desirable finishes in Matte Bronze, Gunmetal and Matte Black with dark tint, offering options for any off-road enthusiast.
fueloffroad.com
05. WARN / Jackhammer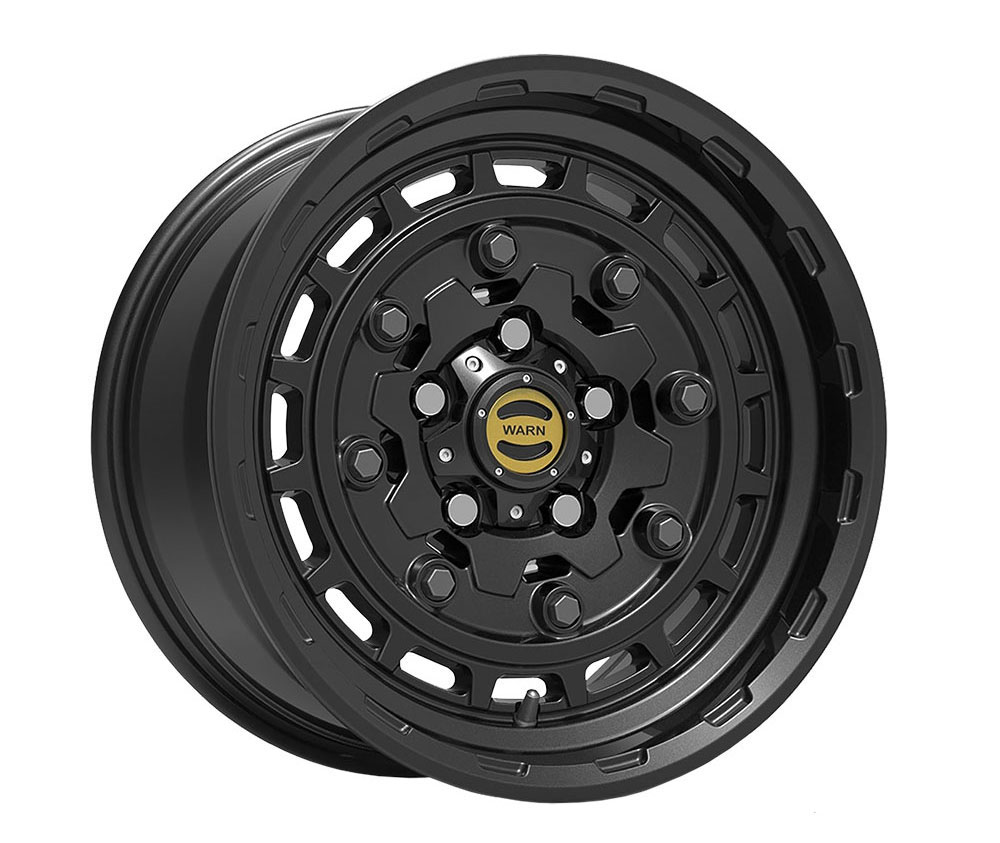 WARN Epic wheels are a perfect fit for the Wrangler JK, JL or Gladiator JT. Available in a 17×8.5-inch size with a 5×5-inch (5×127) bolt pattern and 0 offset, these hubcentric, high-quality, cast-aluminum wheels come with a choice of Black or Gunmetal powdercoated finishes for a top-notch look and excellent corrosion resistance. The wheels are TPMS compatible and work with factory lug nuts.
06. KMC / KM723 Trail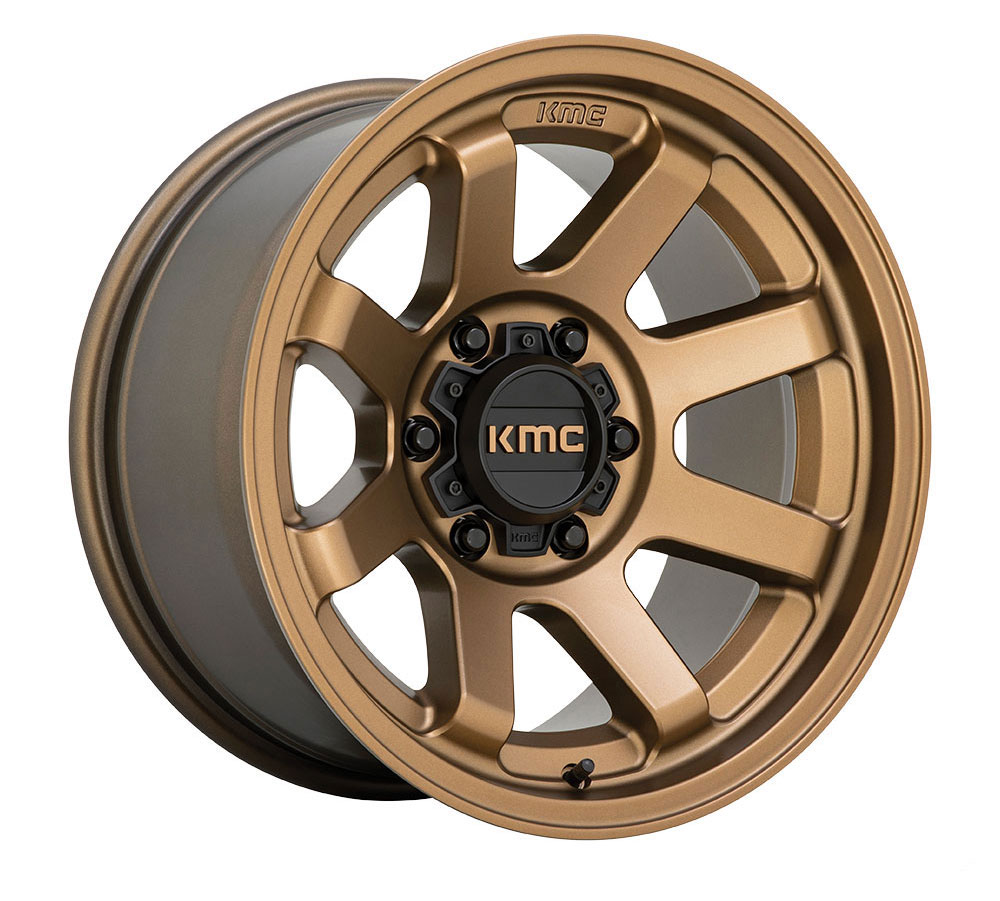 The new U.S.A.-made KM723 Trail features an 8-spoke, concave design with KMC cast into the lip. The KM723 includes the V2 Pro Cap and an insert to run the KMC or TRD flat cap on 6×139.7 models. It's available in Satin Black and Matte Bronze finishes in 16- and 17-inch sizes for 5- and 6-lug applications.
07. VTX Wheels / Rebel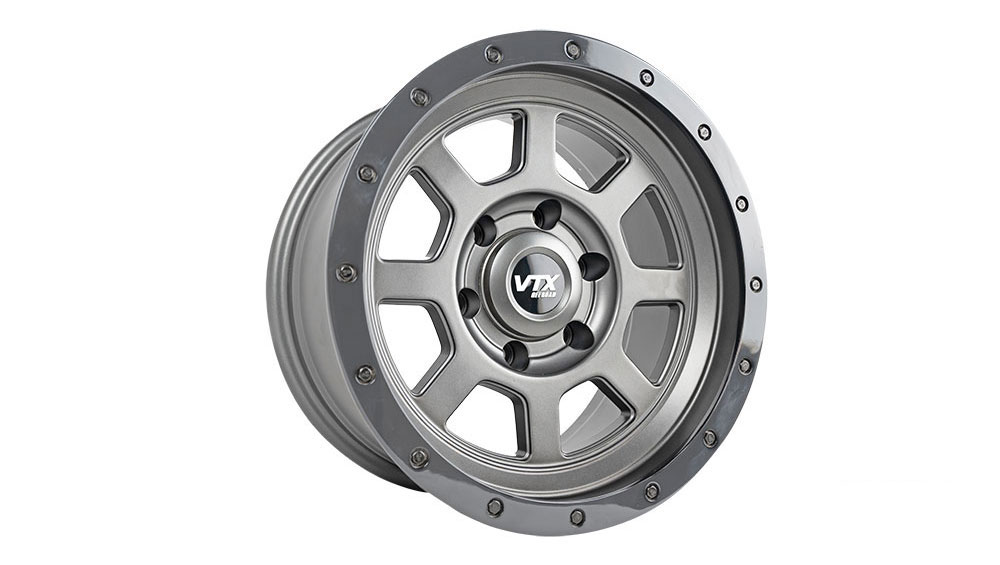 The popular Rebel design is now back with a new color combo—the limited-edition Black-On-Satin Gunmetal combo. Because of its faux beadlock technology, you can service and/or change the color of the hardware on your wheels while also adding protection to the bead of your tire.
---