Wheels that Stand Out: Rock'n'Roll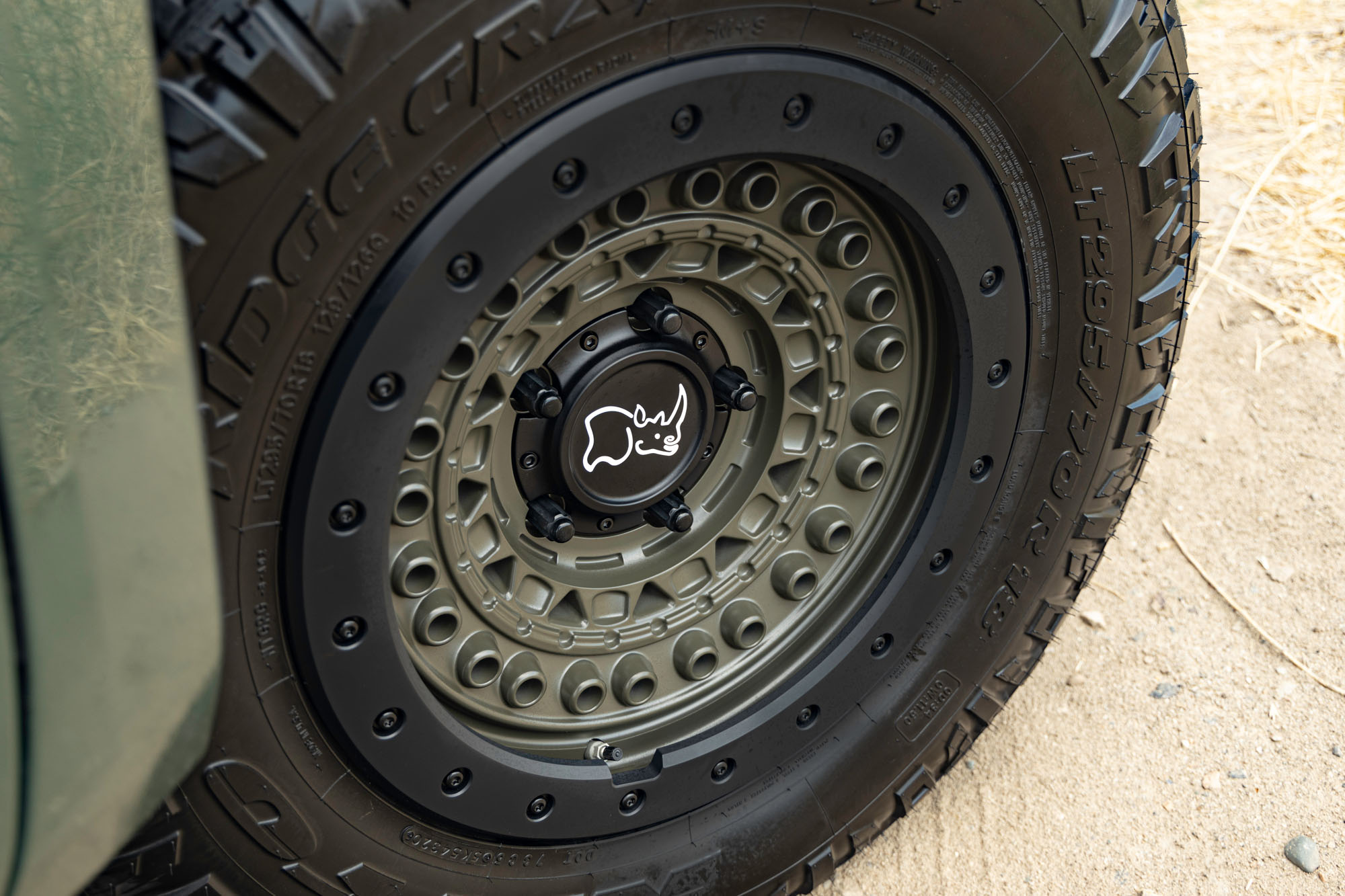 Put your best foot forward
Who doesn't like a set of new rollers for their rig? We sure do. Many aftermarket wheels can increase your rig's performance potential while making your ride stand out from the crowd. Going with a larger tire fitment? A new set of wheels is a must. Spruce up your older ride or make your new ride shine even brighter with one of the latest wheels from some of our favorite brands. To jump start the search, we have gathered a group of the latest releases here for your convenience. You're welcome.
WARN / Jackhammer 6-Lug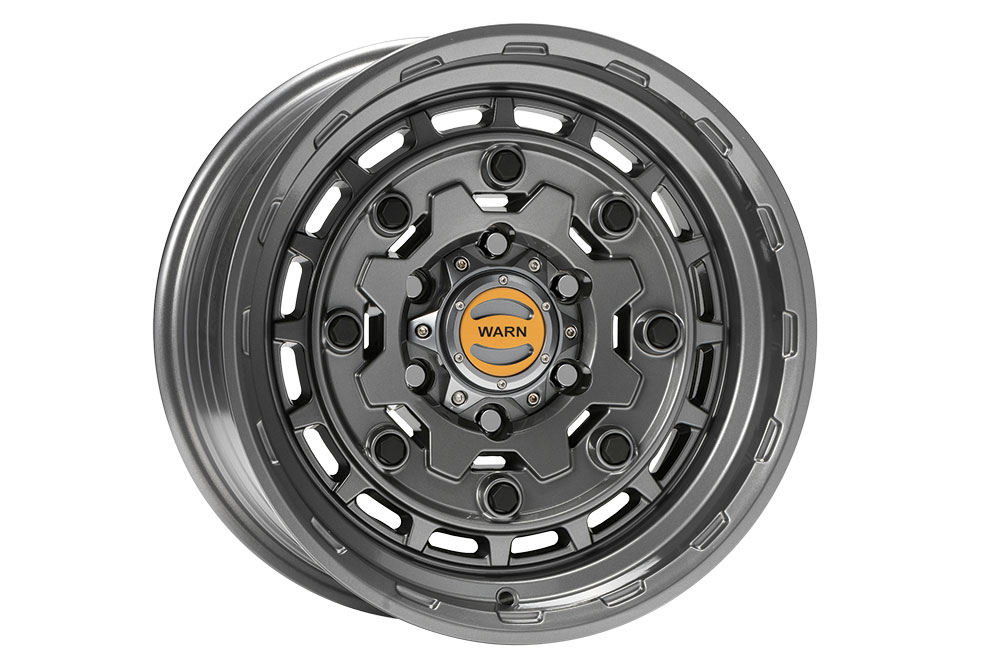 Packed full of the durability, performance, and style buyers expect from Warn Industries, these all-new 6-lug wheels are designed for life off road. Jackhammer comes in 17×8.5 diameter, 6×5.5 (6×139.7) bolt pattern, 0 offset, which is perfect for the 2021 Bronco, Toyota Tacoma, and other makes and models. Its stand out center caps are a nod to the classic Warn hub and the wheels are compatible with TPMS and factory lug nuts.
Mayhem Wheels / 8304 Delta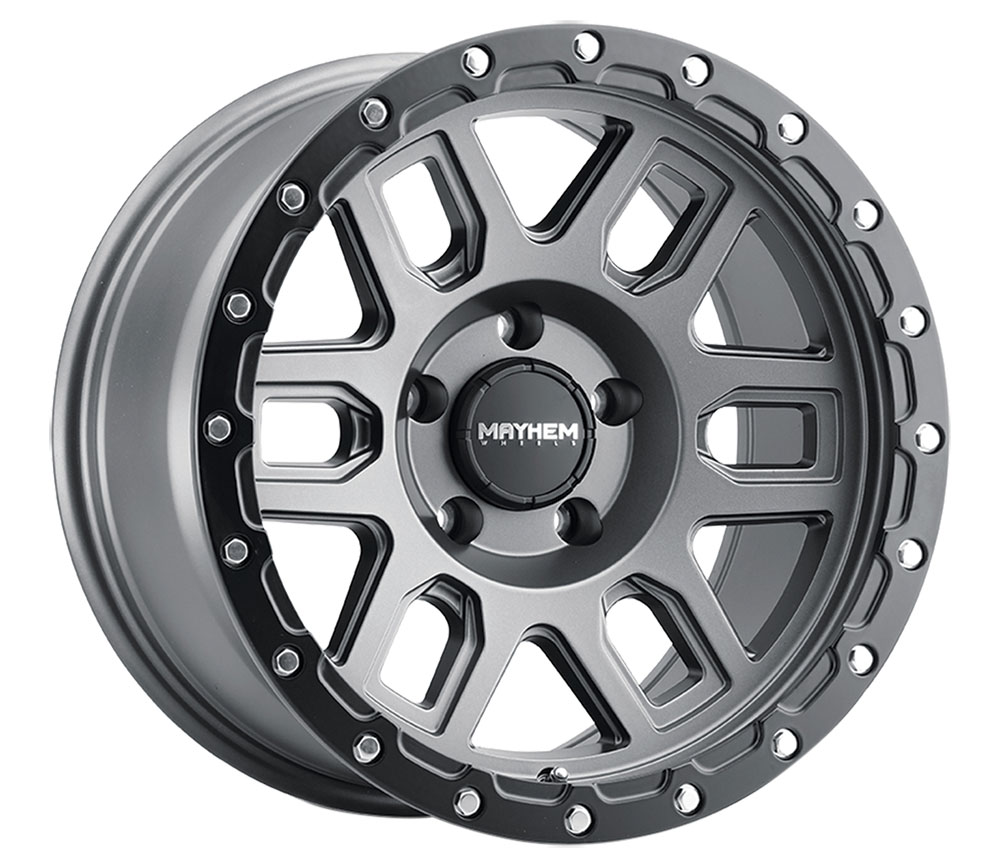 Mayhem Wheels has a mission to create a brand that provides unique styling, precision and quality with solid functionality. Targeted for truck, Jeep and SUV fitments, the company deploys a wide variety of sizes and fitments which supply an unmistakably custom look. The Delta is their latest wheel and is available for multiple fitments in 17- and 20-inch diameters.
KMC / KM724 Impact OL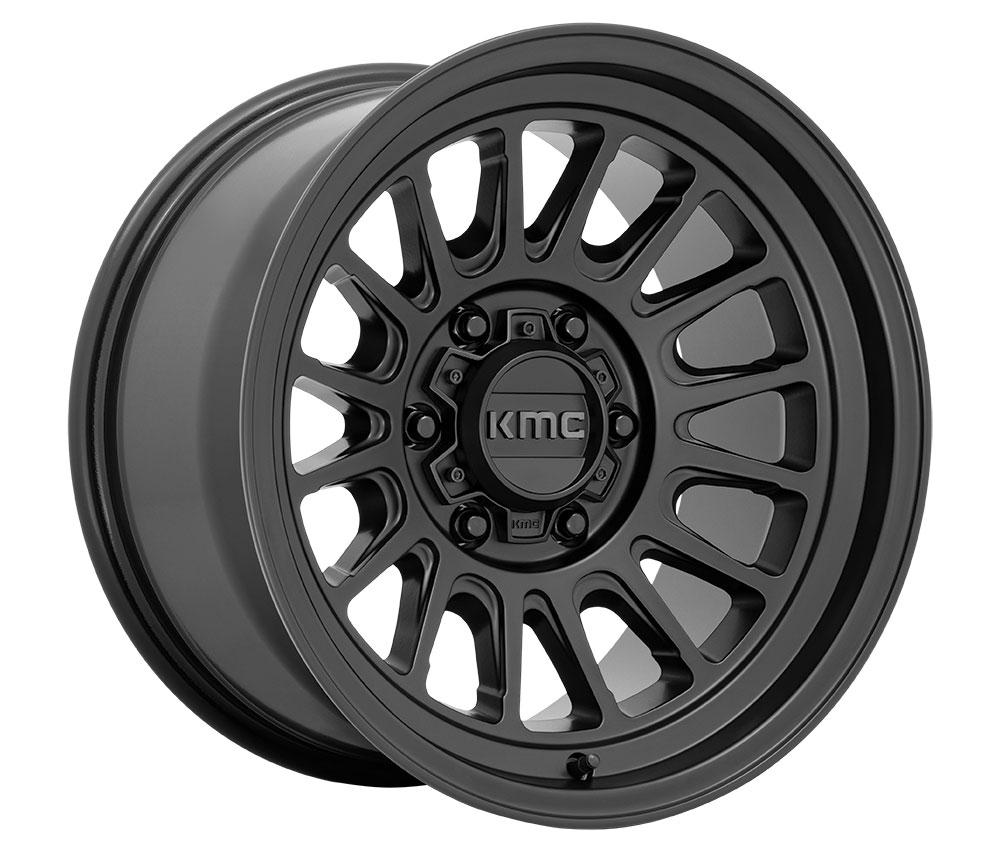 The new USA made KM724 Impact OL wheel features a 16-spoke face with a clean lip design. Impact OL includes the V2 Pro Cap and an insert to run the KMC or TRD flat cap on 6×139.7 models. Available in Satin Black and Matte Bronze finishes in 16- and 17-inch sizes for 5- and 6-lug applications, it's sure to make your rig stand out.
Fuel Off-Road / Unit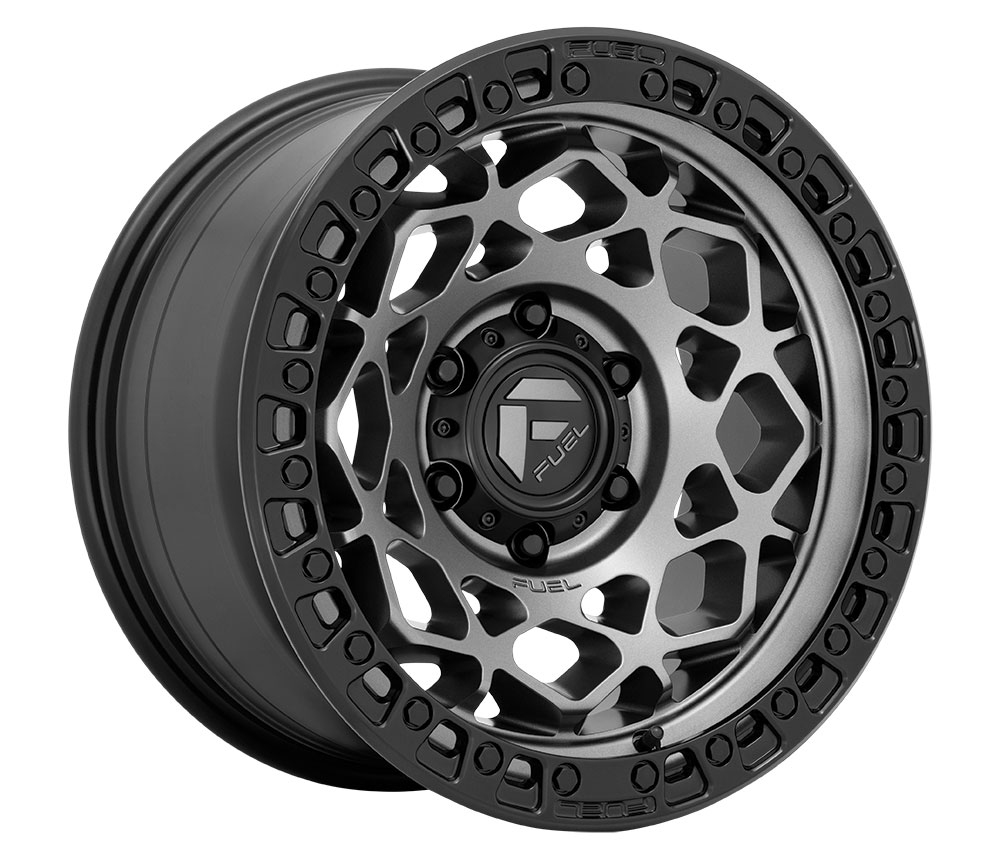 The Fuel Off-Road Unit is a stunning blend of on-road style and off-road ruggedness. The Unit features both true beadlock and simulated beadlock that will endure anything you can throw at it on the trail, while the wheel's bold mesh styling will guarantee your rig stands out in a crowd. If you're looking to bring both exceptional style and hardcore off-road performance to your off-road vehicle, look no further than the Fuel Off-Road Unit.
Pro Comp / 40 Series Vertigo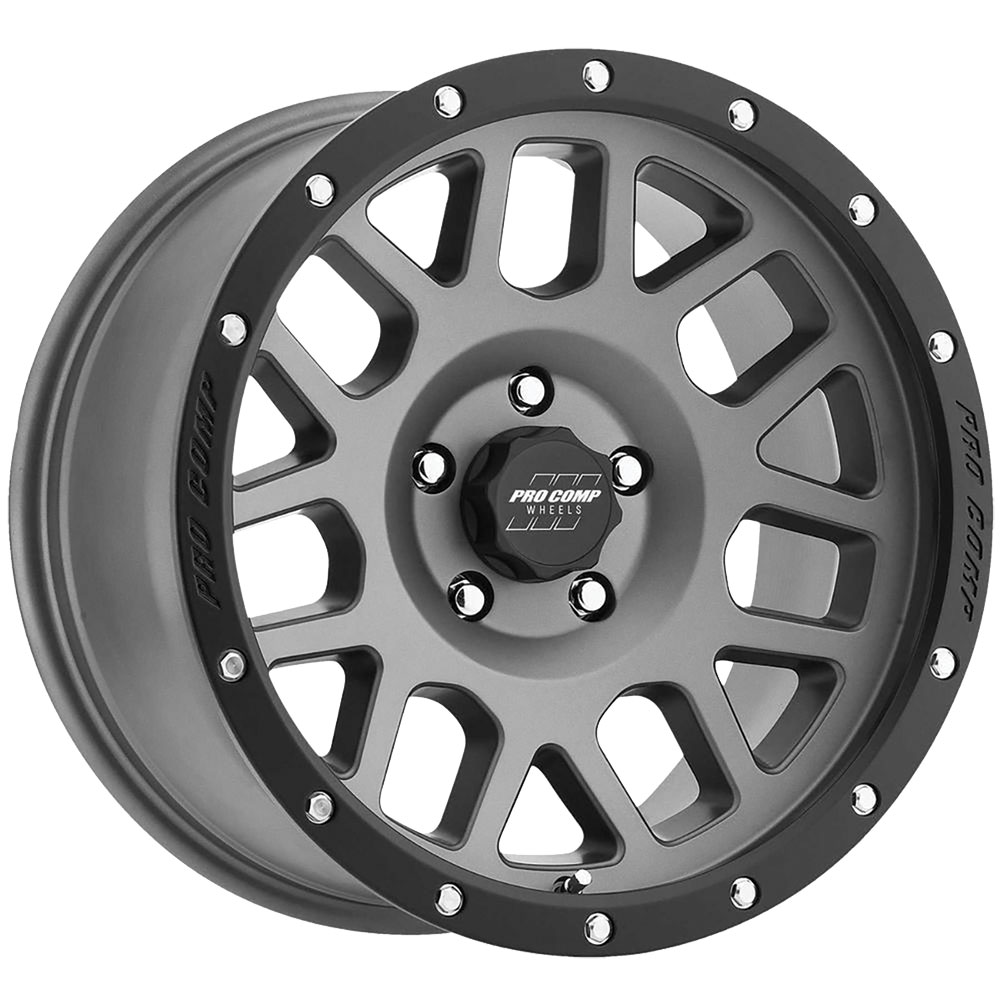 Pro Comp's split-spoke 40 Series Vertigo aluminum alloy wheels feature a great looking simulated beadlock design. Vertigo comes in a Matte Graphite finish with Black lip and are available in 5- and 6-lug patterns for a wide variety of vehicles.
Black Rhino Wheels / Barricade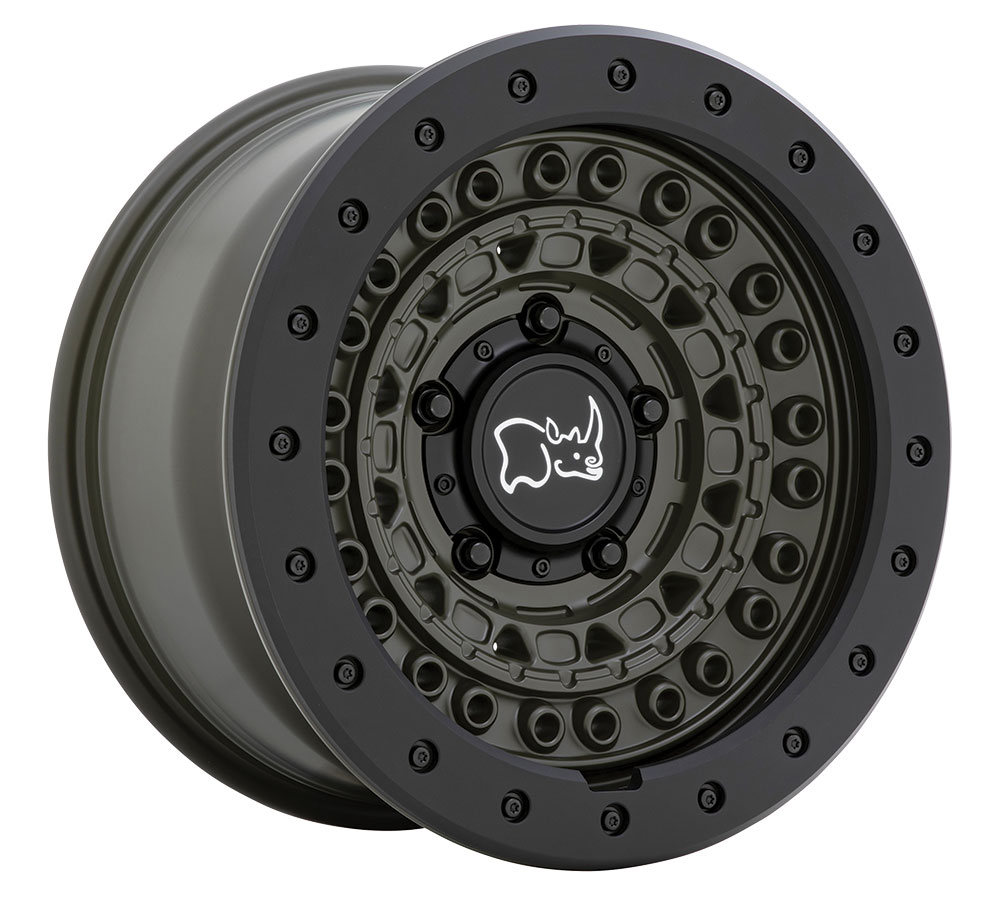 One of the key features of the Black Rhino Barricade wheel is the removable high-density rock guard ring that is attached to the outer lip of the wheel, which helps prevent damage to the lip and face of the wheel. It's practical and pretty, with stand out designs that'll bring everyone else wheel envy on the trail. Available in OD Green and Gun Black in 17-, 18-, and 20-inch sizes for 5-lug and 6-lug applications.
Black Rhino Wheels / Guide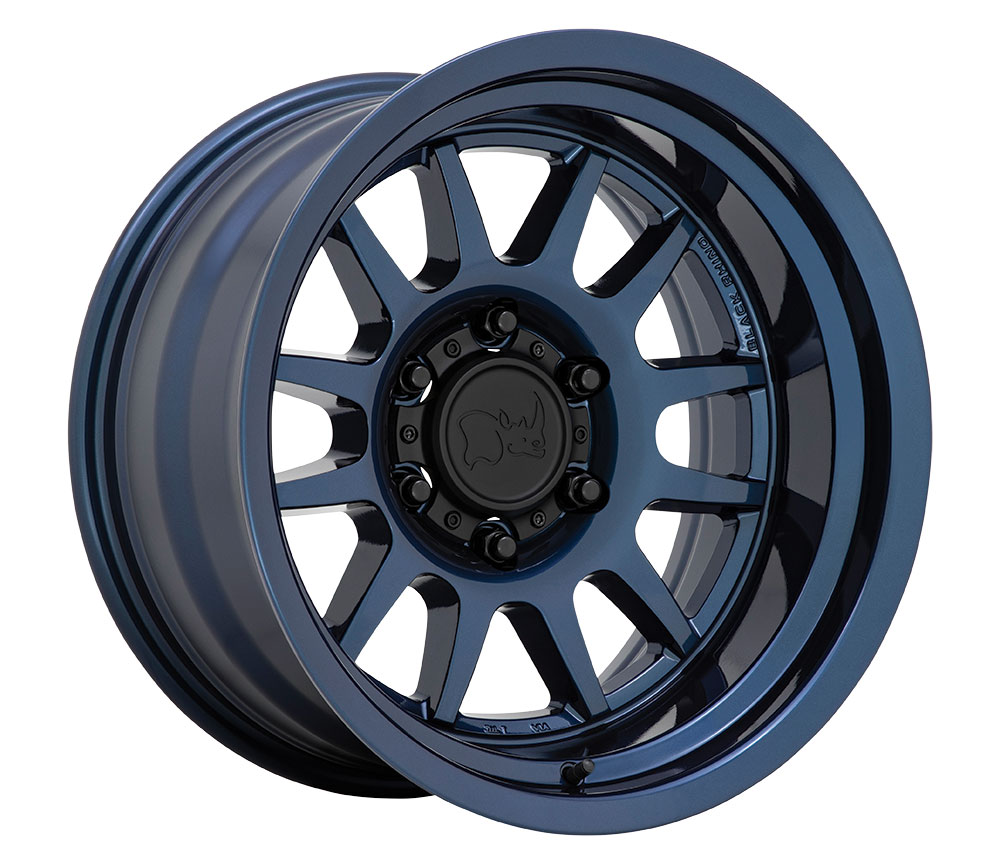 The Black Rhino Guide features a split six-spoke design nestled deep within a classic step lip profile. A bolt-on cap is utilized to allow for additional hub clearance through the entire center bore of the wheel. Launch finishes include Matte Black, Matte Bronze, and Midnight Blue. Available in 16- and 17-inch sizes for 5-lug and 6-lug applications.
---
Editor's Note: A version of this story previously appeared in the TREAD January/February 2023 issue.