Vehicle-mounted Accessories: Outfitted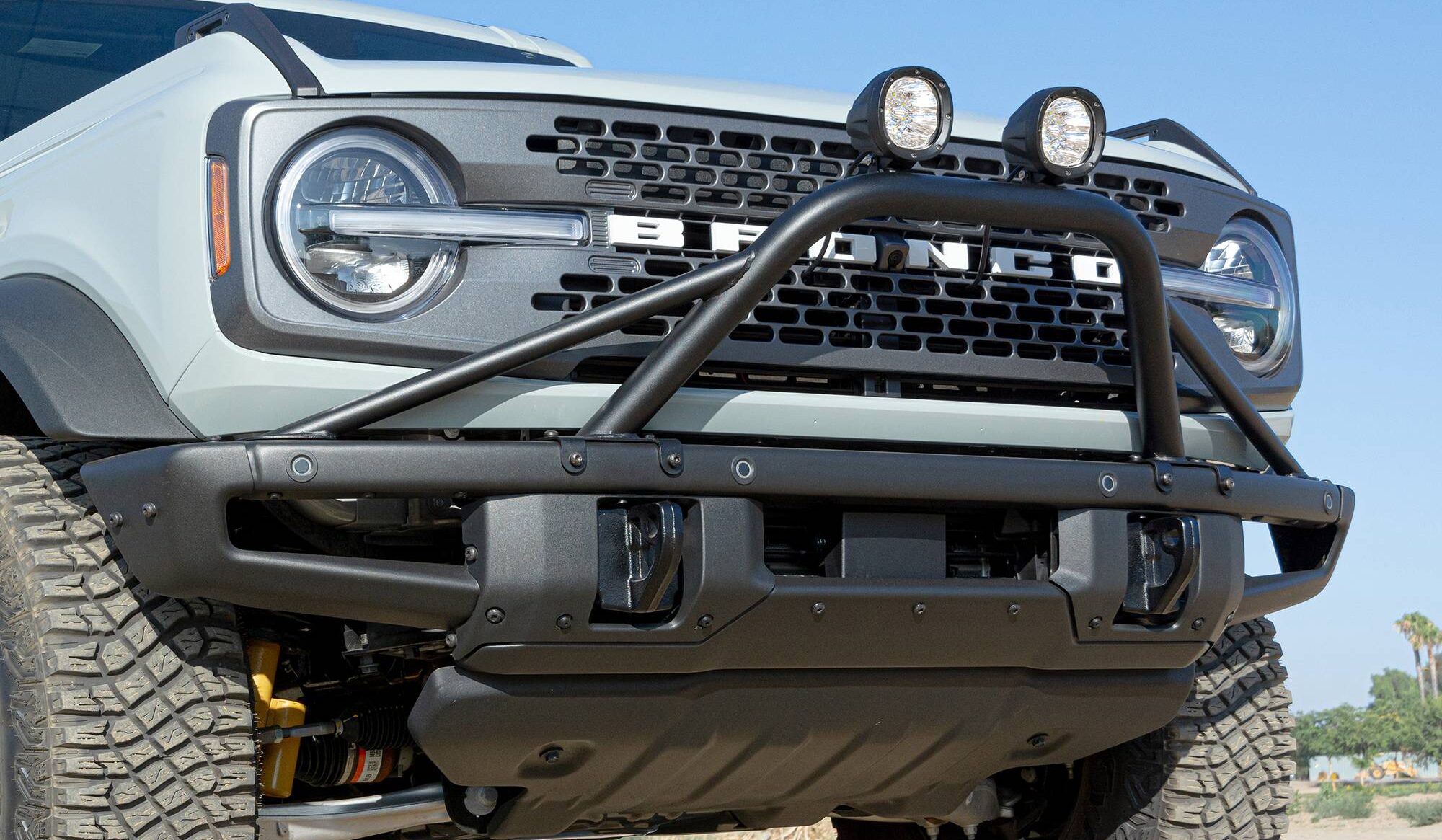 A roundup of vehicle-mounted automotive accessories to upgrade your rig.
In this edition of Outfitted, we're bringing you everything fresh and new, overlanders! Light up the night, stay cool in the shade and out of the rain, and get tech'd up with the latest and greatest in vehicle-mounted accessories to take your rig to the next level. Find all the tools you need, and organize them with ease. What will you put on your rig?
KC Hilites/FLEX ERA 3 Dual Mode SAE Fog Light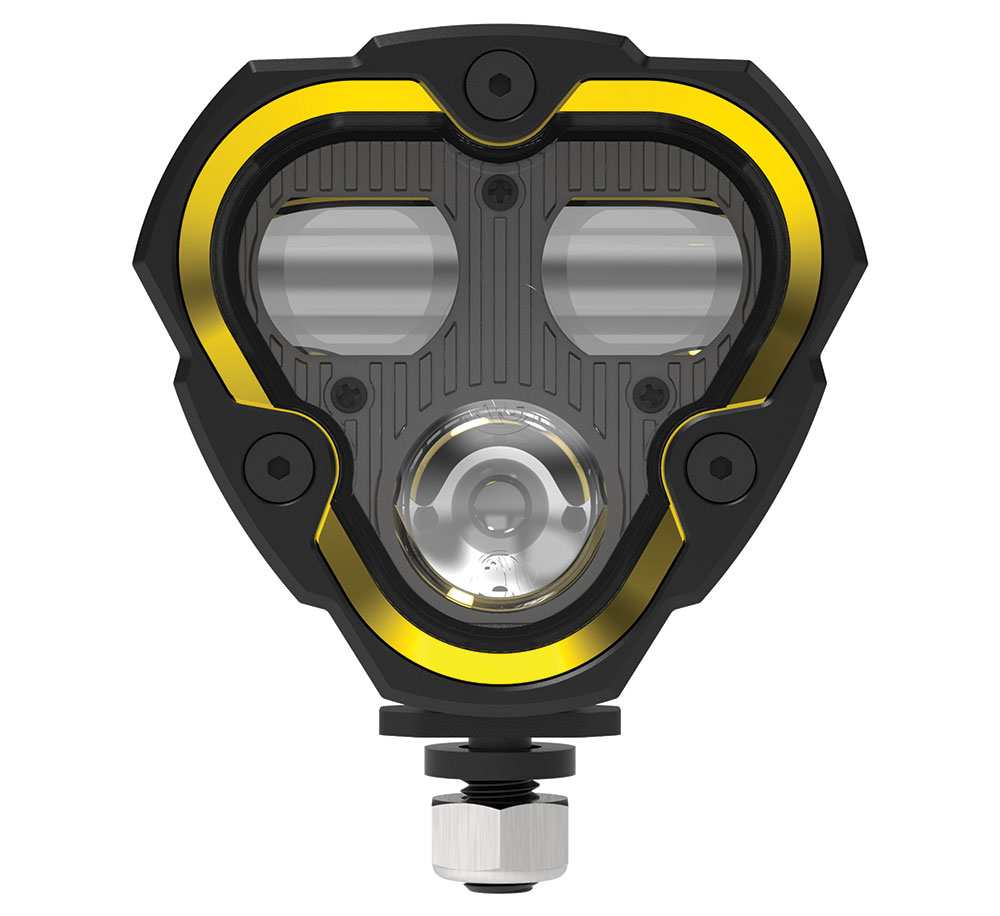 The KC Flex Era 3 Dual Mode SAE Light is the world's first dual mode, SAE fog light and high-powered off-road light in one compact package. It's an innovation in vehicle-mounted accessories. Light up the roads with this true SAE J583 fog beam light as your "low beam," but then flip the switch the other way for an off-road spot beam as your "high beam" when you cross into the dirt.
MSRP: starts at $230
kchilites.com
Kammok /Outpost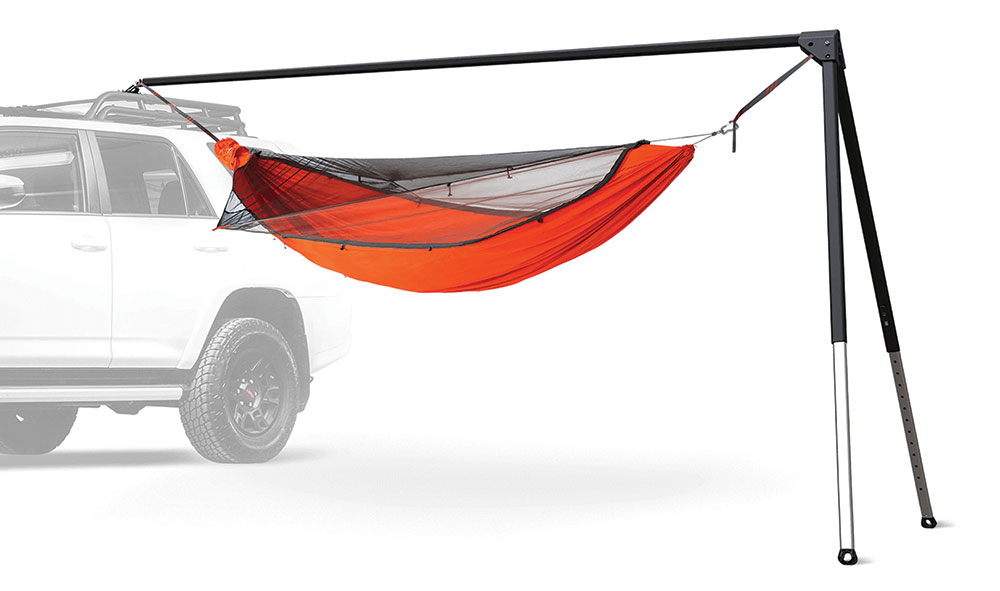 The Outpost is the ultimate vehicle-mounted hammock stand for off-grid adventure accessories. Lightweight, compact, and usable in any environment, the Outpost vehicle-mounted hammock stand allows you to take hammock camping into any terrain… even if there's not a tree in sight. It has a light and compact aluminum frame, making setup and transport a one-person job. Wherever your vehicle roams, enjoy a weightless sleep under the stars.
MSRP: $500
kammok.com
Factor 55/HitchLink PRO

Factor 55's recovery point is designed for either common steel screw pin shackles, or synthetic soft shackles. Innovative features include the extra large smooth corner radius for less stress on synthetic fibers, as well as the unique internal cylindrical surface to support steel shackle pins. It is engineered, tested, and made in the USA. It features 50,000- to-61,000-pound breaking strength.
MSRP: starts at $169 ea.
factor55.com
EZ LYNK /Auto Agent 3

EZ Lynk is proud to announce its third generation of the world's most advanced vehicle diagnostic scan tool, the Auto Agent 3. The all-new Auto Agent 3 is the vehicle interface centric to all that EZ Lynk has to offer, giving operators real-time communication with the vehicle. This allows for precise data analysis and improved vehicle diagnosis.
MSRP: $549
ezlynk.com
DECKED X BoxoUSA /Tool Bag With Tool Roll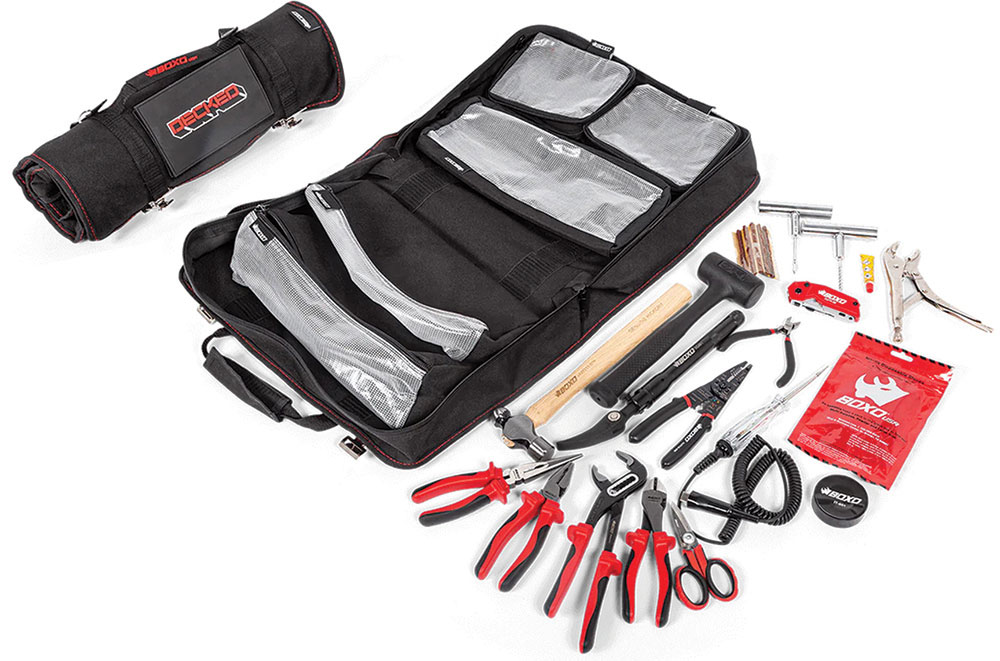 This complete portable truck tool bag with an internal tool roll ensures you have everything you need, organized in one place. This tool bag includes a 61-piece tool roll housed inside a heavy-duty Cordura nylon duffel. When you need something, just remove the roll and it's at your fingertips. Five internal, removable tool bags, house the rest of the 80-piece set, including pliers, hammers, a pry bar, a tire repair kit, an electrical circuit tester, and other repair items.
MSRP: $595
decked.com
SJK /Roadhouse Tarp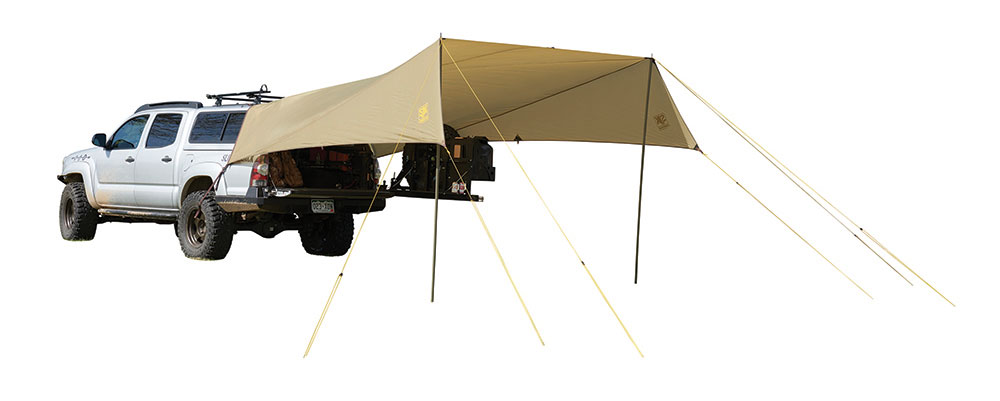 The Roadhouse Tarp is an ideal vehicle-mounted shelter for any camping accessories or off-road adventure. Offering three primary configurations, including a single pole A-frame with a vehicle, dual pole awning with a vehicle, and a dual pole A-frame without a vehicle, this versatile tarp easily provides you and your entire crew a large and easy shelter from rain and sun. A unique attachment system easily connects to most Jeeps, SUVs, or trucks.
MSRP: $129
sjkgear.com
ZROADZ Off Road /Bronco Pre-Runner Baja Hoop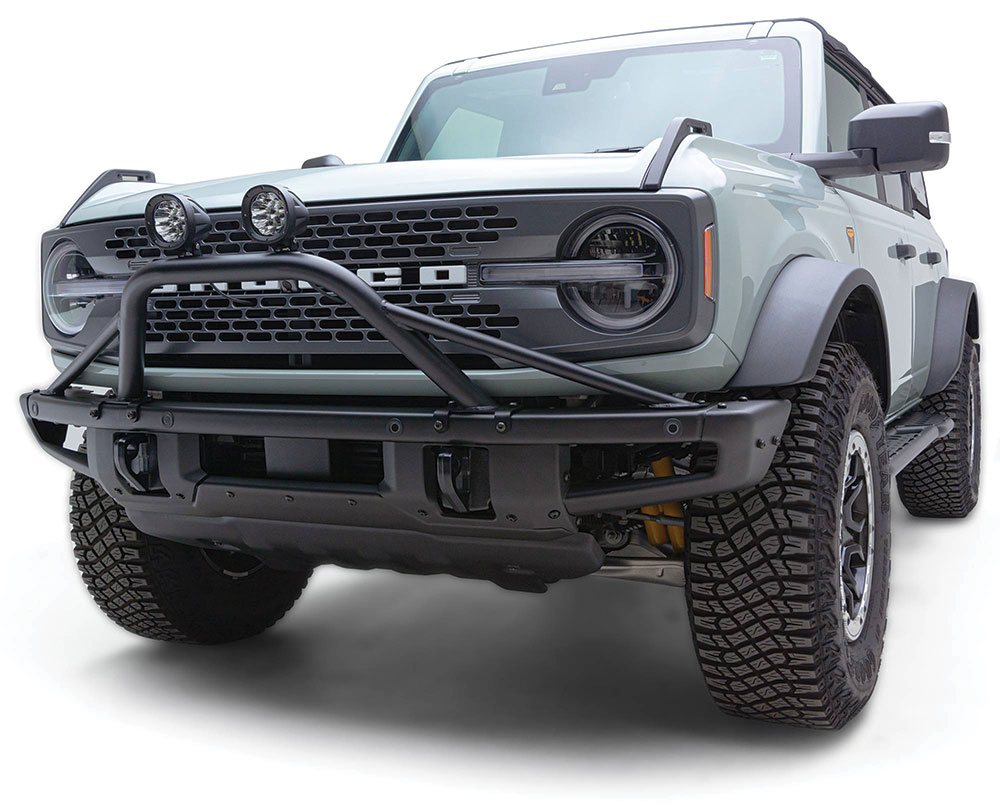 ZROADZ Off Road's Pre-Runner Baja series bars for the Ford Bronco are designed to enhance your Bronco's overall appearance and provide a forward facing vehicle-mounted system for LED lights and other accessories. ZROADZ's aggressive bull bar has a forward sweeping design, oversized 2-inch tubing and integrated LED mounting. It easily makes your factory Ford Bronco Modular Bumper into a full custom bumper – without the custom price.
MSRP: starts at $365
zroadz.com
WARN /Zeon 12 Winch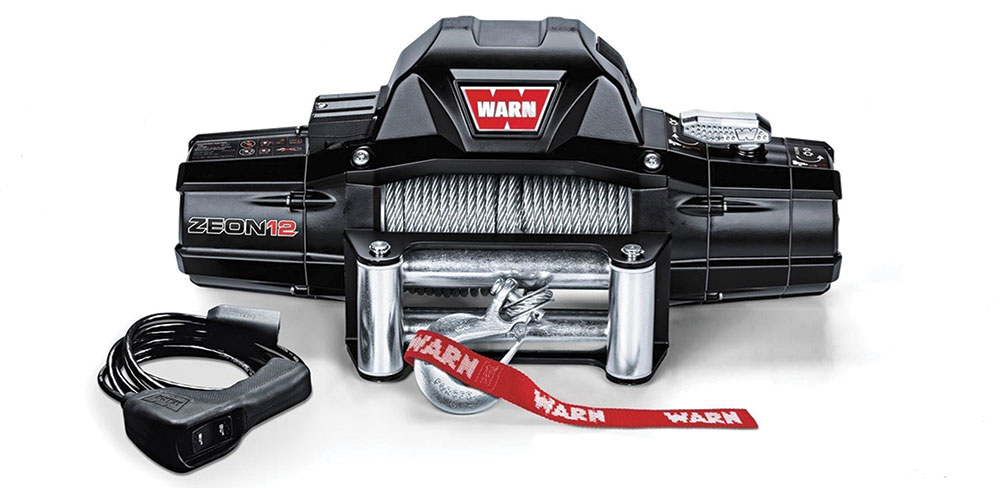 The WARN Zeon 12 is the face of winching. Bolt one on, and you'll be ready for anything. A top choice for those with heavily loaded off-road vehicles, the Zeon 12 is famous for its innovative design, top performance and durability, steel rope, and a hefty 12,000 lb. single line pulling ability. The Zeon 12 is a pulling machine you can rely on to rescue you, or your buddies, from nearly anything.
MSRP: $1,517
warn.com