Buyer's Guide: Wheels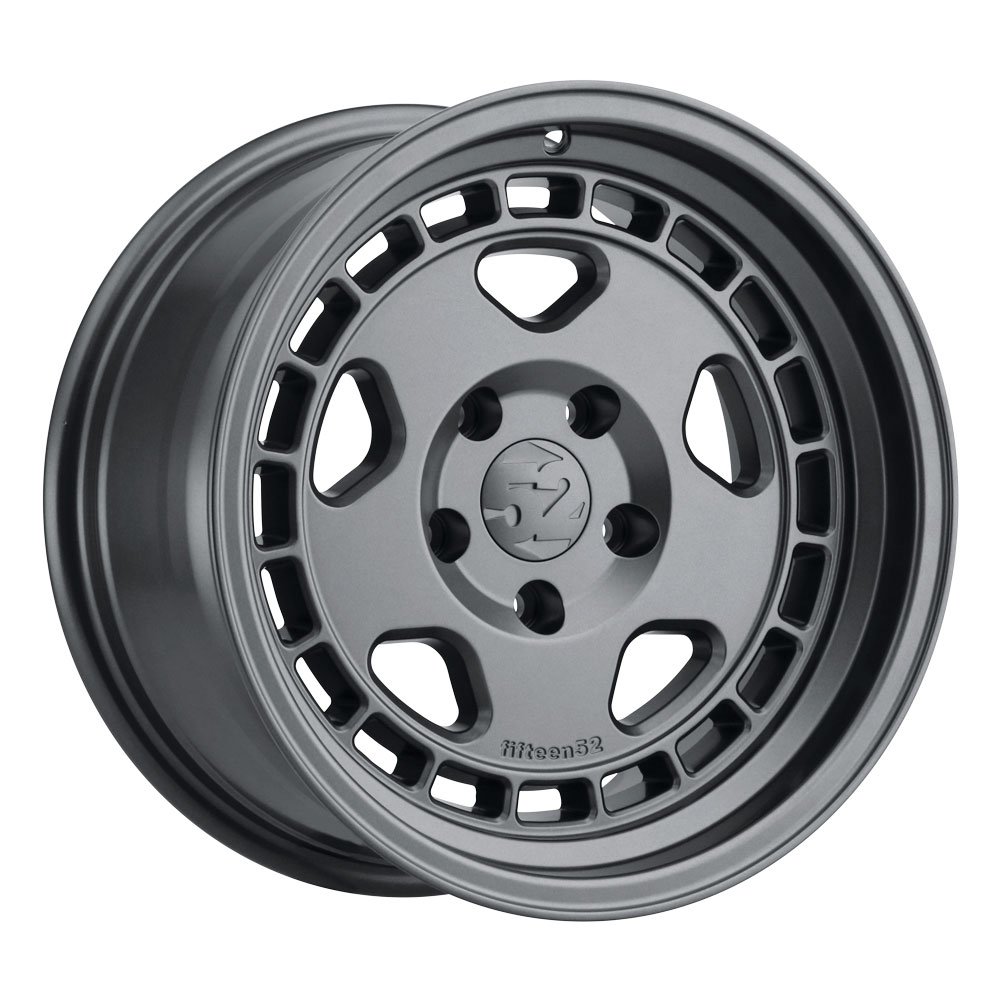 Put Your Best Foot Forward
What do you have on your wish list this year? If your truck's been nice to you, it may be in line for a new set of wheels. Upgraded rims can provide your vehicle with a fresh look and improved performance. An extra set of wheels can be mounted with cold-weather specific tires so that you can quickly and easily prep your rig for slick winter surfaces. The following wheels are the latest offerings from some forward thinking designers and engineers. Which of them catch your eye?
  Black Rhino / Reno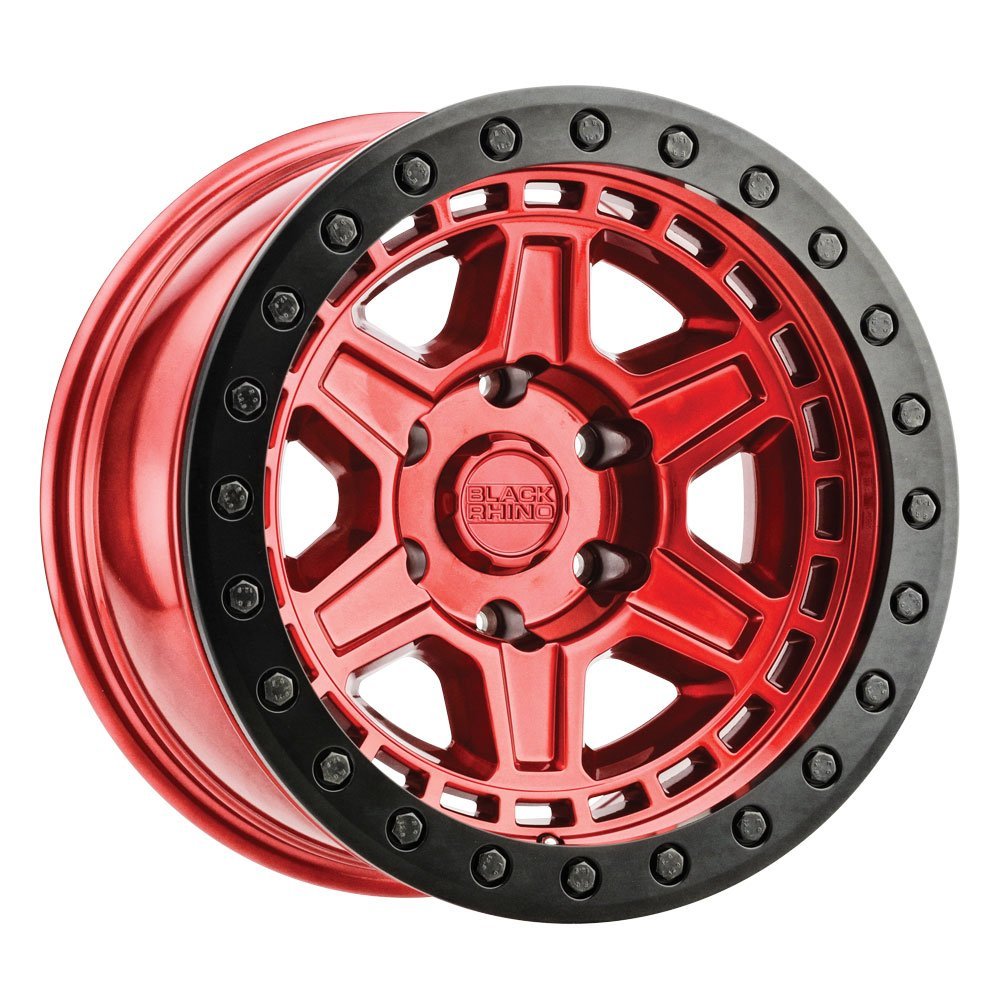 The head turning Black Rhino Reno is a six-spoke beadlock-look wheel that is available in two unique finishes. The Reno wheel sizes and offsets have been designed with popular trucks and SUVs in mind. The Reno is shown here finished in Candy Red with Black lip edge and Black bolts and is also available in Matte Black with Brass bolts in 17×9, 18×9.5 and 20×9.5 sizes.
  fifteen52 / Turbomac HD [Classic]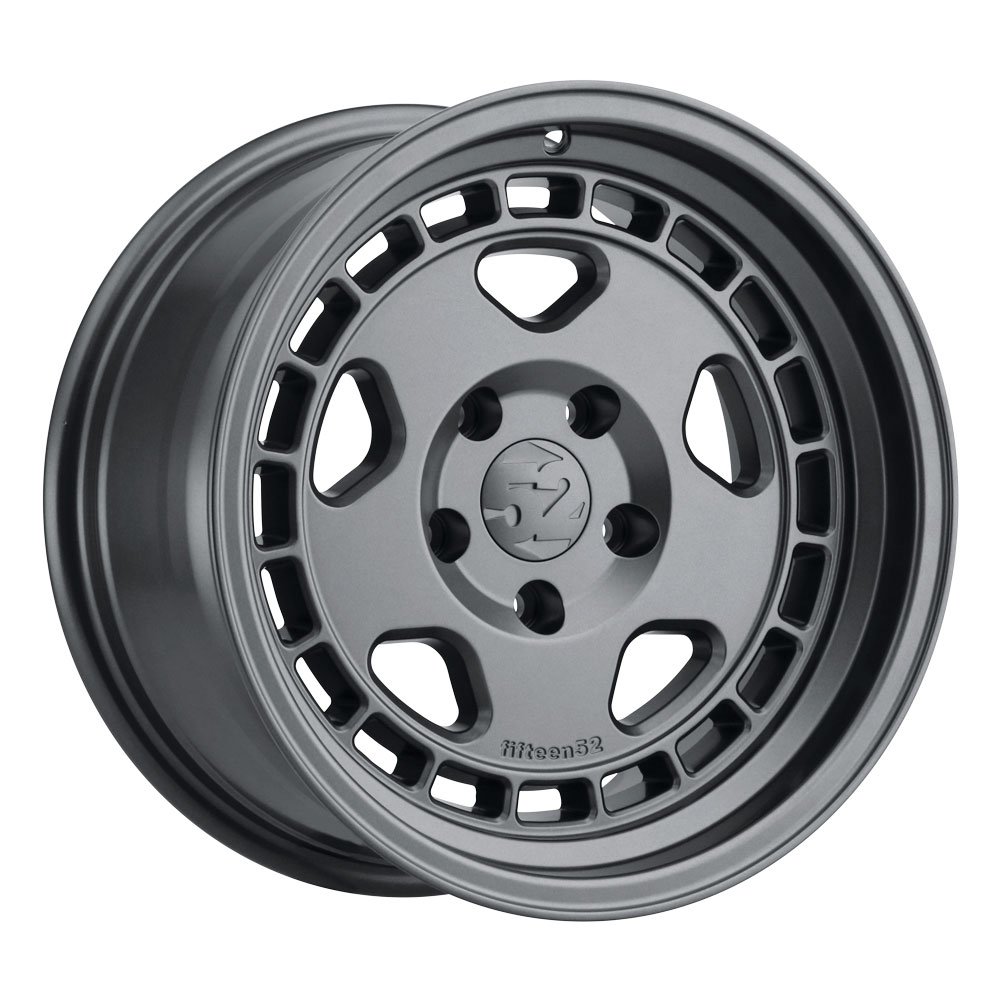 The 16×8-sized Turbomac HD [classic] features a classic stepped lip making the wheel design fitting for many modern and vintage off-road vehicles. After over a year of rigorous testing on his Ford Raptor, Ken Block put his new signature Turbomac HD to the test and gave it the green light. fifteen52 is proud to offer it as part of their Cast Monoblock wheel lineup. The wheel is available in Carbon Gray, as shown, as well as Asphalt Black finishes.
  Stealth Custom Series / Blade Runner 6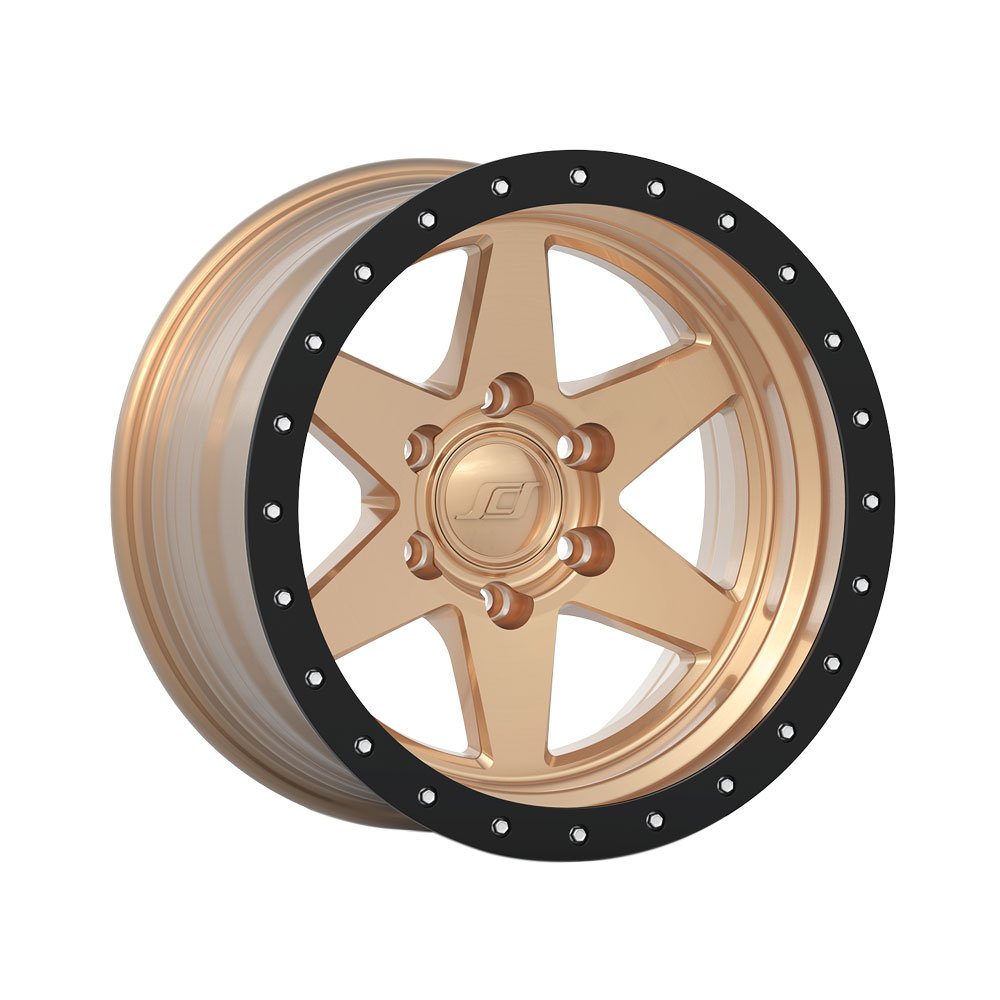 Showcasing six concave chamfered spokes, Blade Runner 6 exudes an air of swiftness that belies the strength of the fabrication process. To heighten the sense of ruggedness, we paired the sharp lines of the spokes with our thick simulated deadlock flange. The BR6 also features a color-matched low profile push-in center cap. The balance of new Flowform performance and classic design details makes the BR6 Model a wheel that off-roading enthusiasts will pursue.
  Mayhem / 8300 Prodigy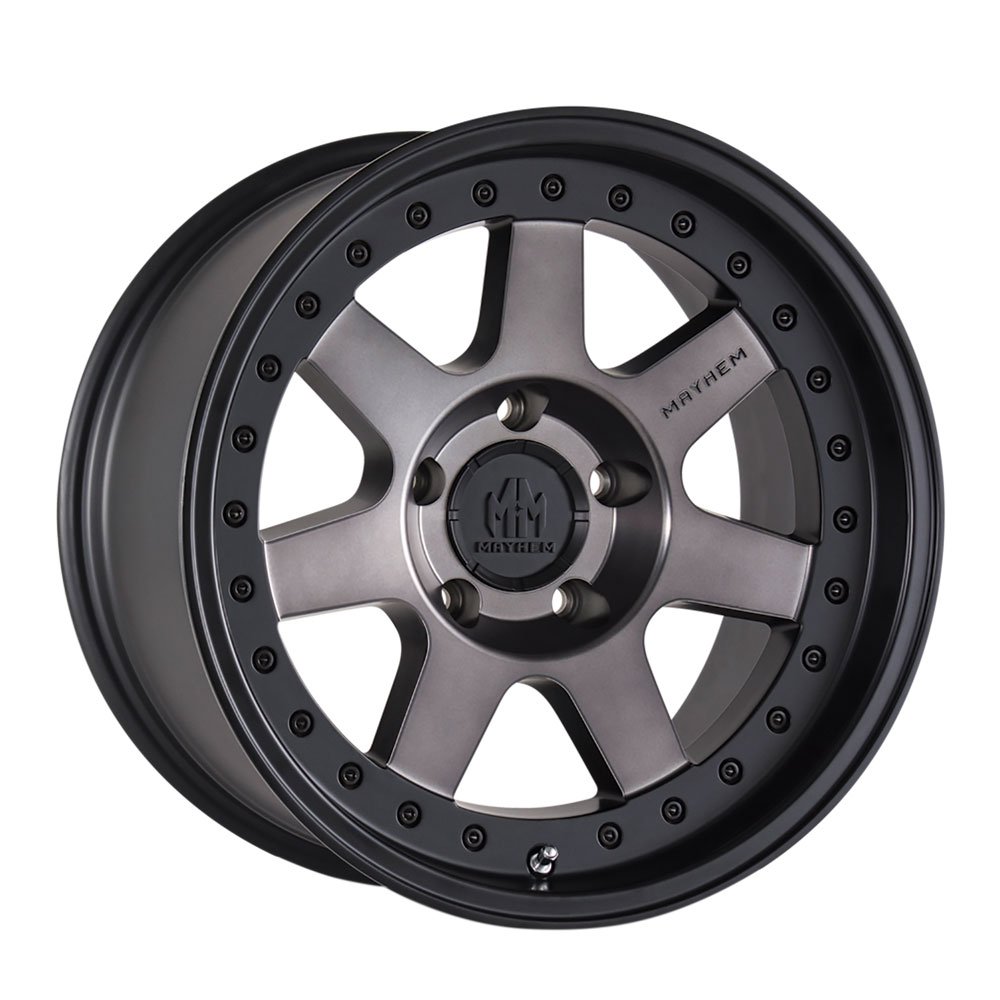 Mayhem Wheels provides unique styling, precision quality and the highest load ratings for real-world applications. Created for trucks, Jeeps and SUV fitments, the 8300 Prodigy features Flow Form technology for lighter weight and extra strength. Its seven spoke design simulates inner rim bolts for a multi-piece look. Its industry leading load ratings are listed up to 3,640 pounds per wheel with 40-inch tires. Available in Matte Black with dark tint finish (as shown) or Matte Bronze with Bronze tint. Available sizes include 17×9, 18×9 and 20×9
  Venomrex / VR602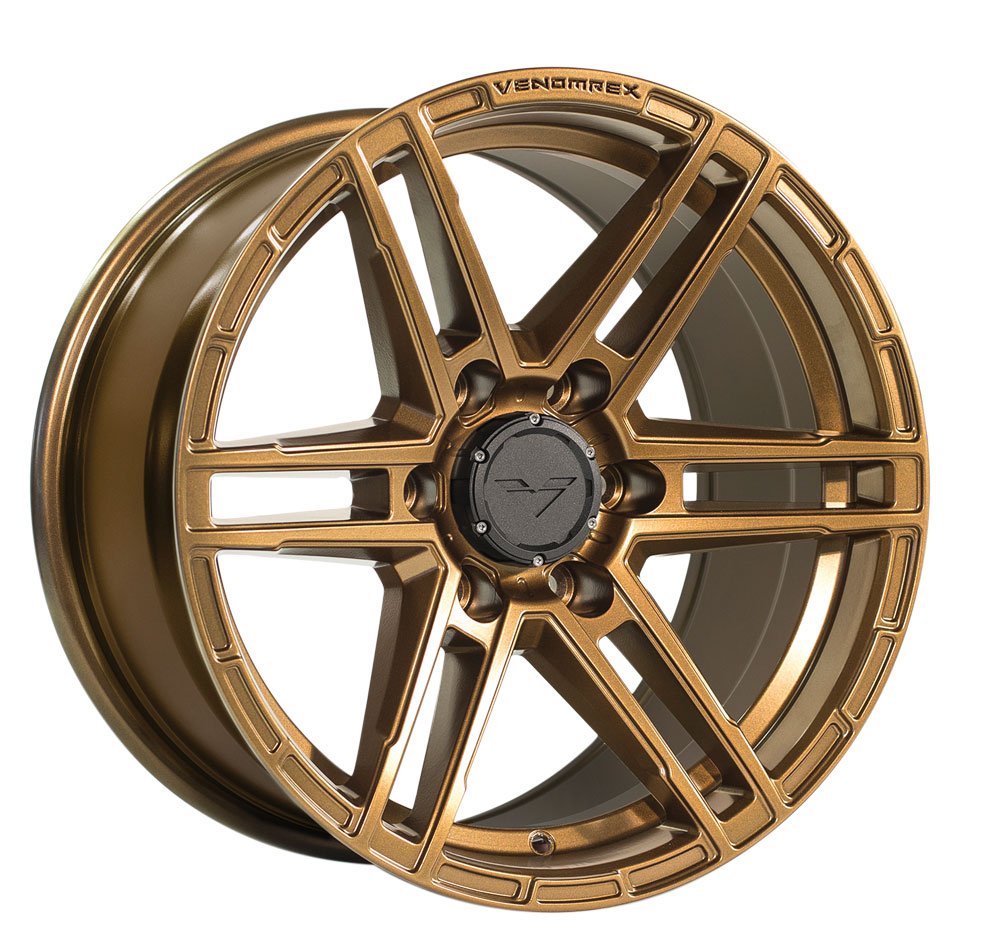 The Venomrex 602 combines their distinctive and innovative design methods with the robust and rugged styling of traditional truck wheels. Their engineers have utilized the design elements to create one of the lightest 17-inch Flow Forged wheels available. The VR-602 is designed for on- and off-road use for the the Ford F150 (2009+), the Ford Raptor, the Toyota Tacoma, the Toyota 4Runner, the Toyota FJ Cruiser, the Chevrolet Silverado and the GMC Sierra 1500.
  Titan 7 / T-AK1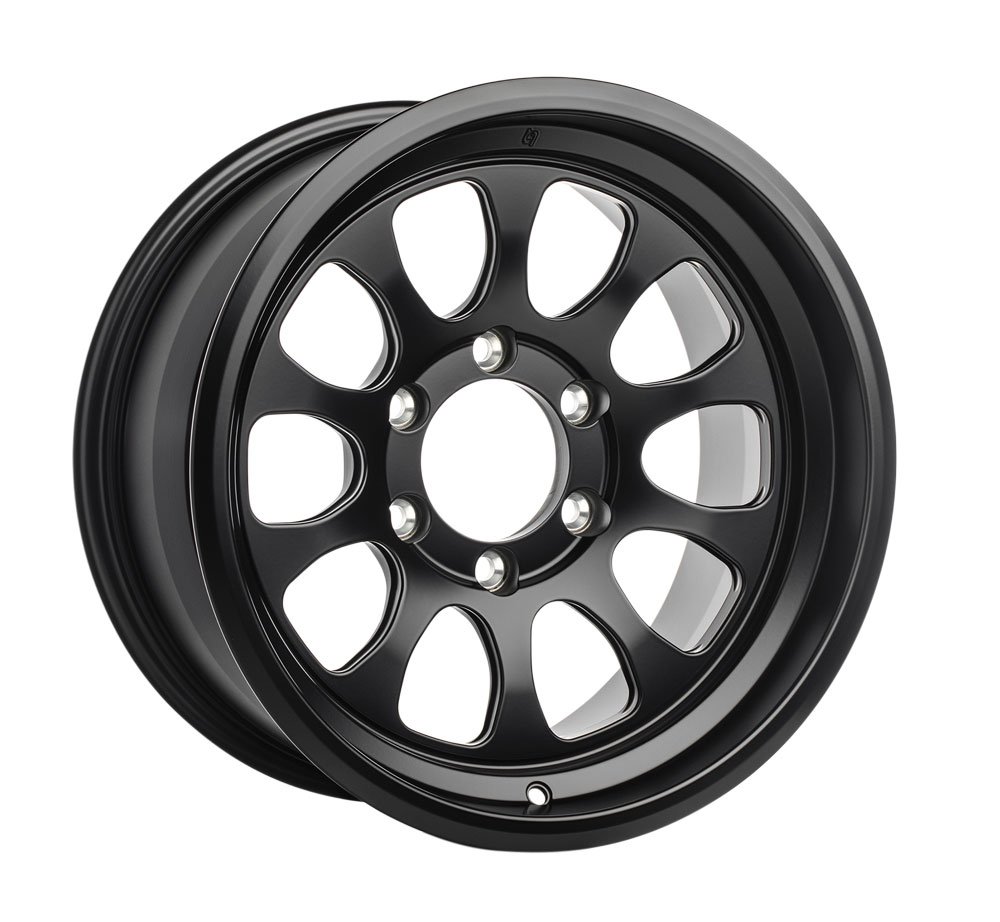 Titan 7's All Terrain AttacK 1 (T-AK1) is a 17-inch diameter fully forged wheel designed completely with on- and off-trail performance in mind. Pressurized with 10,000 tons of industry leading pressure to give you a wheel that is incredibly strong, while giving you all of the performance attributes you need in a trail-focused wheel. T-AK1's are available for popular trucks, Jeeps and SUV models.
  Fuel Off Road / Zephyr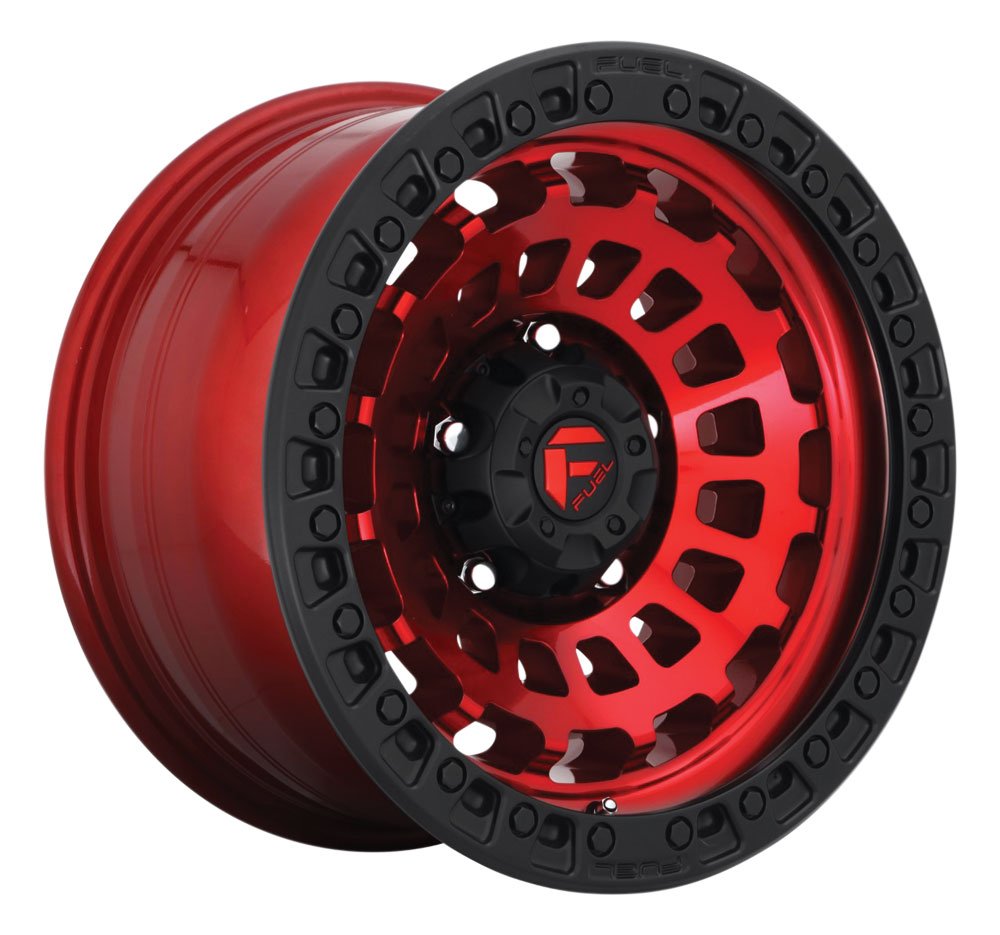 The Zephyr is available in cast non-beadlock and a hybrid cast beadlock with forged ring. Offered as 17×8*, 17×9, 18×9, 20×9, and 20×10 in 5-, 6- and 8-lug applications, the cover is available in Matte Black, Candy Red and Bronze. *The 17×8 fitment is specific to 5×114 and 5×100 CUVs. Non-beadlock Candy Red shown.