Bug Out Gear: Outfitted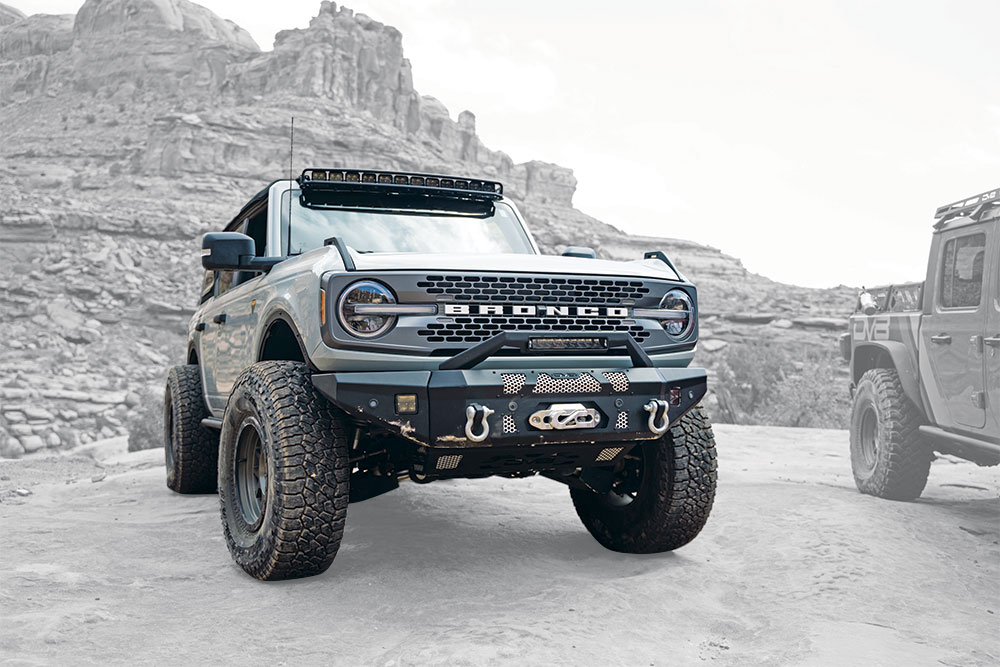 A roundup of automotive gear for your bug out rig.
Going off-grid for any extended amount of time requires some serious planning, which includes all the gear you need to supply your bug out rig along the journey. Get out – and stay out longer – with top-notch gear that stands up to hard use. In this edition of Outfitted, we're bringing out some really high-quality gear. What will you put on your rig?
WARN / Spydura Nightline Winch Rope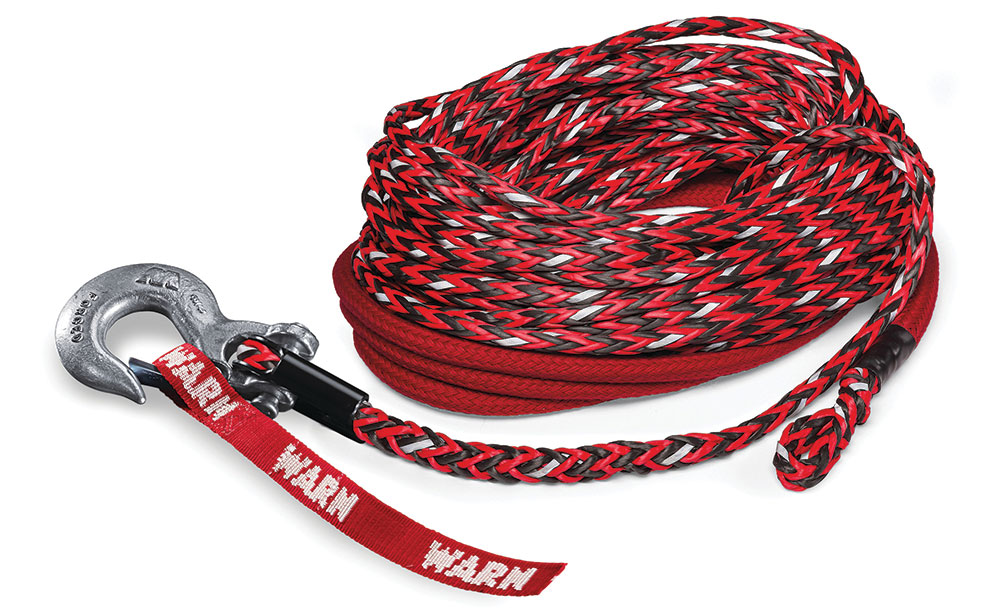 Spydura Nightline Synthetic Rope features 3M light-activated reflective strands for high visibility, and it's built with an Ultra-High Molecular Weight Polyethylene material that provides amazing tensile strength and abrasion resistance. This rope is made with a two-tone weave and is coated with a protective, high-temperature urethane and is available in 80' or 100' lengths of 3/8" diameter. Includes gusseted thimble, forged hook, and Nomex heat sleeve. For use with winches 12,000 lbs. in capacity and under.
MSRP: Starts at $446
Scosche / PowerUp 32K Portable Power Hub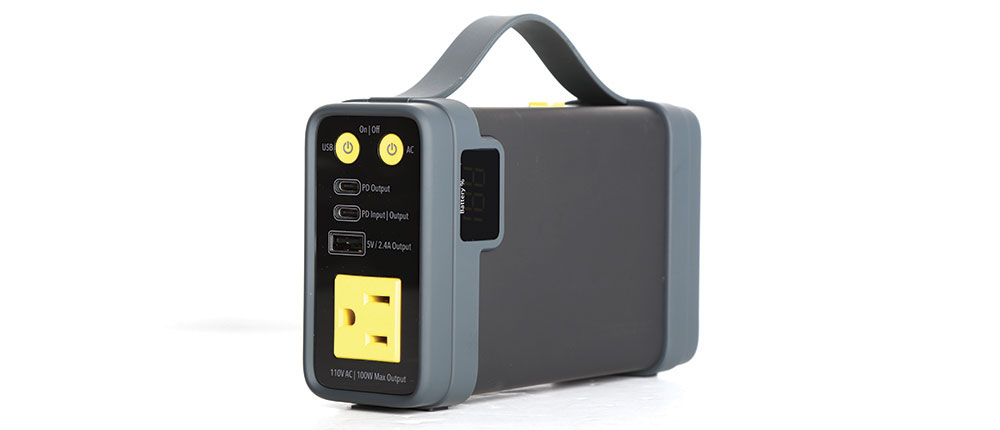 For serious power gear in your bug out rig, we present Scosche's PowerUp 32K. Thie portable power hub charges with a 32,000 mAh/115Wh Lithium- Ion battery with 110V AC output. Its independent USB/AC switch design makes it safe, efficient, and reliable. Use the power hub with mobile phones, portable electronic devices, cameras, small fans, drones, portable gaming devices and more. It also includes a 3W LED light so you have a portable flashlight.
MSRP: $250
Go Rhino / XRS Cross Bars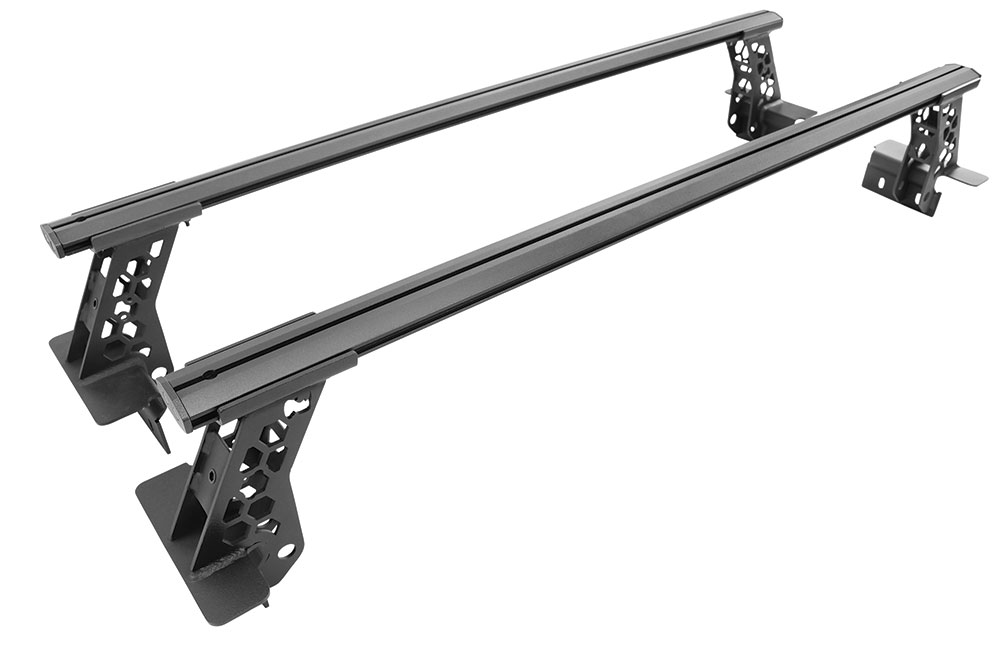 Add storage and utility to your pick-up's bed. Go Rhino's XRS Cross Bar Kit allows you to mount a roof top tent on your truck while preserving the utility and capacity of your factory truck bed, giving you maximum space for bug out gear. The corner uprights elevate and support the cross bars approximately six inches above the factory bed cap, which provides for unobstructed access to the truck bed. Mounted tents and cargo boxes will sit below the roof of the cab, which reduce wind resistance. Installation is easy with no drilling or cutting required.
MSRP: $420
Armordillo USA / CR-Z Chase Rack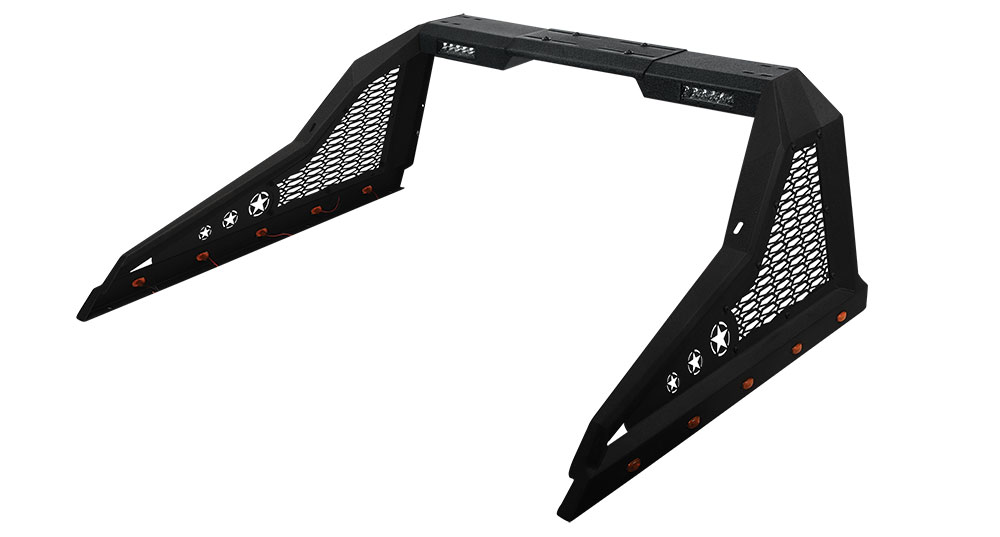 Armordillo CR-Z's fully modular design completes the aggressive and off-road look of your rig. Constructed of the highest quality heavy-duty steel the chase rack is coated with a multi-stage black powder coating for superior durability and a lasting finish. The CR-Z Chase Rack also offers the adjustability to fit almost all modern trucks on the market. From dirt to highway, or holding all the gear you need to battle the zombie apocalypse in your bug out rig, the CR-Z Chase Rack is the perfect addition to any truck.
MSRP: $1,000
Factor 55 / Sawtooth Recovery Kit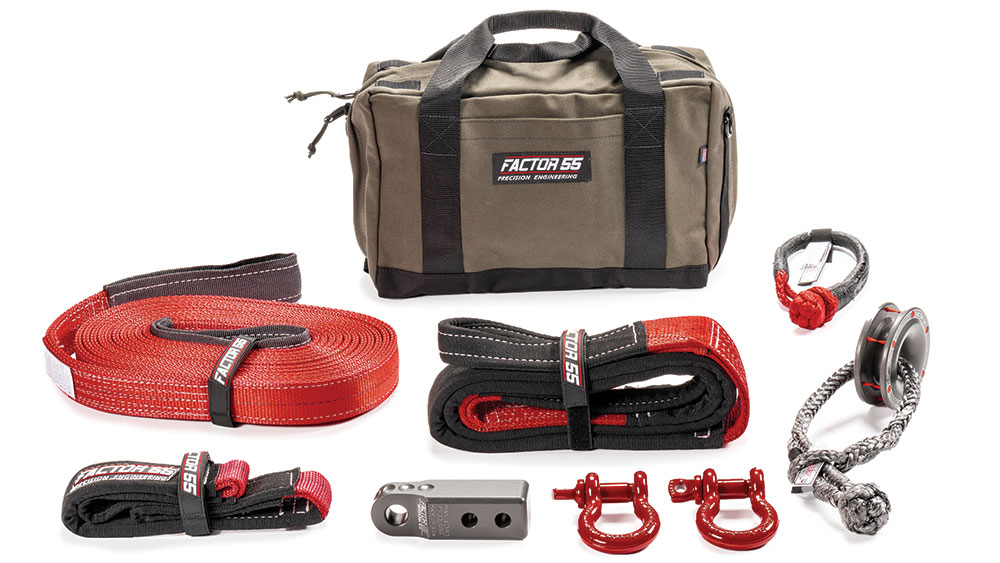 Factor 55 introduces the industry's first fully loaded vehicle recovery kit with all made in USA components. Packed with the tools you might need to safely recover a vehicle in both winching and non-winching situations. This kit folds flat when unzipped, allowing you to easily locate the equipment you need depending on your recovery scenario.
MSRP: $818
DV8 Offroad / MTO Series Front Bumper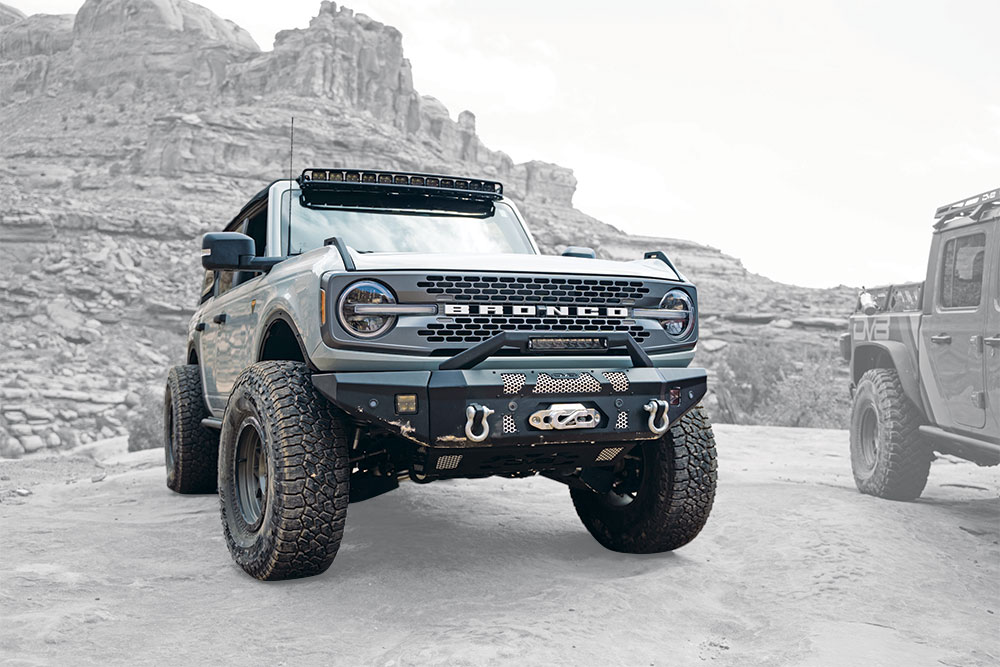 The DV8's MTO (Made to Overland) bumper is a winch-ready front bumper for the 2021+ Ford Bronco. The bumper retains factory sensors, and has a 3-inch pod light mount towards each side as well as paintable mesh inserts. There is an option to add a bull bar that can mount a 13-inch LED light. The winch mounting point was designed to sit within the bumper and is accessible through 2 openings at the top of the bumper and can mount up to a 12,000 lb. winch. Factory Adaptive Cruise Control can be retained and relocated.
MSRP: Starts at $1,200
ARB / Base Rack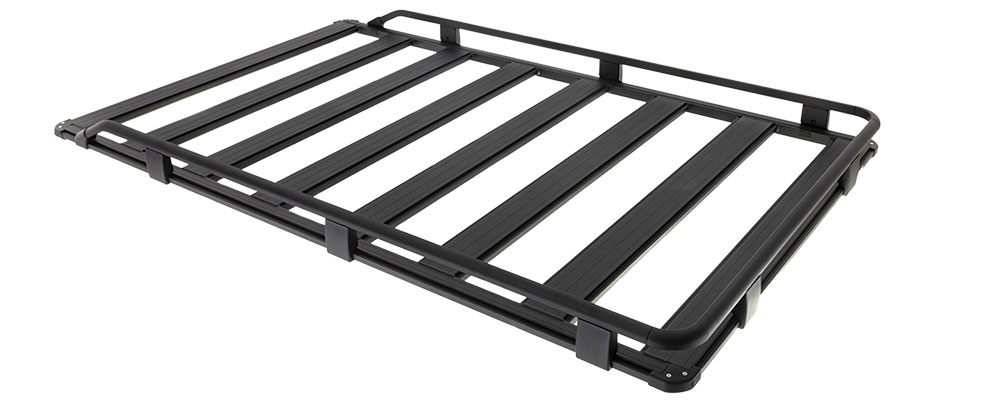 ARB's Base Rack is a modular roof rack that's customizable for any rig. Ultra sleek, with a super low profile and light weight design, the Base Rack provides the best in simplicity, flexibility and personalization for your roof rack set-up. Setting a new benchmark in strength and integration, the Base Rack incorporates a revolutionary dovetail mounting system that makes attaching and removing loads and accessories easier, faster and more secure. Shown with optional guardrails.
MSRP: Starts at $438
Dometic / CCF-T GM Center Console Fridge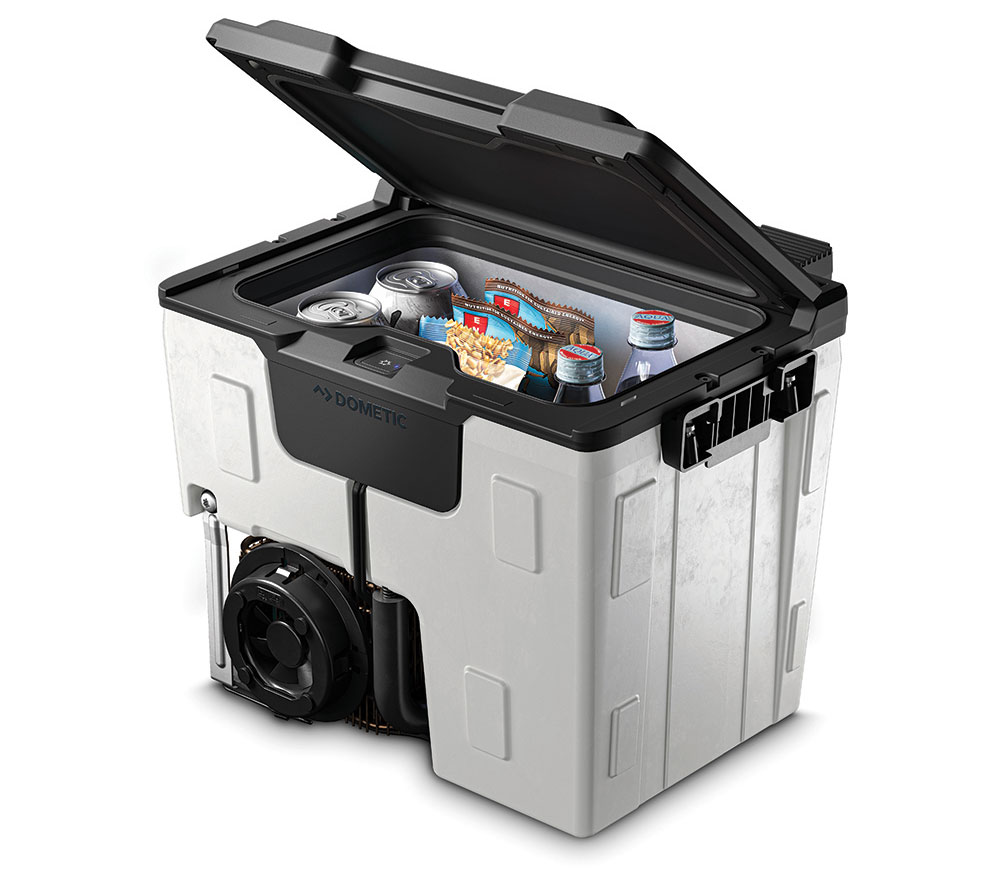 This compact fridge drops right into the stock center console space, easily looking like it is a factory option. Powered by the 12-volt power source from the vehicle, the fridge has an integrated LED light and provides two USB power ports for passengers' charging needs. This compressor-based fridge will keep everything between 37 and 41 degrees (F), regardless of the ambient temperature, while sipping power. Road trips, construction sites, or the long commute will never be the same. Fits late model Chevrolet Silverado and GMC Sierras.
MSRP: $599
---
Editor's Note: A version of this story previously appeared in the TREAD September/October 2022 issue.