The Rover Company, on the heels of the success of the Series 1 in 1951, started experimenting with a larger model.
The idea was eventually shelved in 1958 and lay dormant till 1966 when the theory was revived and work was set-out on the new model. In 1967, the first Range Rover prototype was built, with the design being finalized in 1968. Eventually, 26 Velar engineering development vehicles were built between 1969 and 1970 for proving. In 1970, Range Rover was launched and hailed as an "exemplary work of industrial design" by the Musèe du Louvre in Paris.
In 1972, the British Trans-Americas Expedition became the first vehicle-based expedition to travel the North and South American continents, including the roadless Darièn Gap.
In 1987, The Land Rover company officially began selling the Range Rover in the U.S.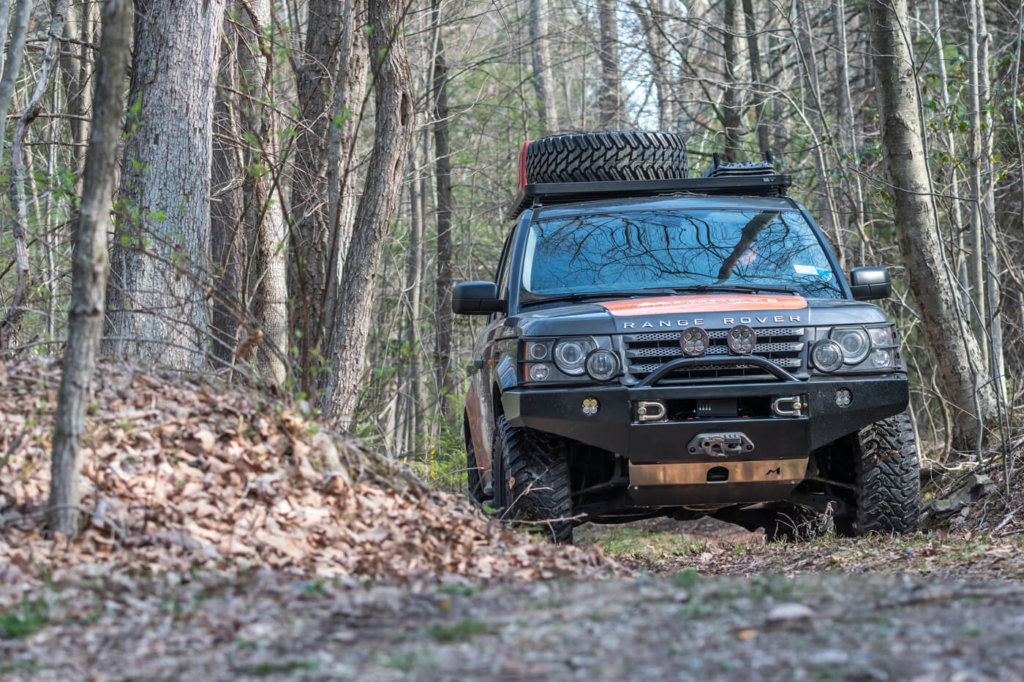 The First Generation Range Rover, which was produced from 1970 until 1996, was initially only available as a two-door body, but was lengthened to accept a four-door layout in 1981. Ironically, unlike other 4x4s of the era, the original Range Rover was not designed as a luxury vehicle, despite its up-market furnishings compared to previous models. The early models were utilitarian, with vinyl seats and plastic dashboards that were designed to be literally hosed down. Luxury features such as power steering, carpeted floors, wood trim and cloth/leather seats were offered later on.
The RR uses a body-on-frame design with a boxed-ladder–type chassis like the Series/Defender Land Rovers. Using a 4-coil suspension, full-time 4WD, and 4 Wheel disc brakes, the RR set a new standard in sport utility vehicles. Originally, the RR was fitted with returned 130hp version of the Buick derived Rover V8 engine. In 1984, fuel injection was offered with a  power boost to 155 hp. Subsequently, the 3.5L Rover V8, was bored out to ad displacement of 3.9L for the '90 model year, and then again further to 4.2L for the '93 model year.
For the '95 model year, the second generation was introduced under the rein of BMW, known internally as the P38. This model offered more premium trims, and positioned itself in the luxury market, thanks to BMW's ownership of the Rover Group.
The third generation was introduced in 2002, furthering the luxury mantle by BMW. Most of the drivetrain components of the third generation shared parts with the BMW 5 series sedans. This model saw the replacement of the Rover V8 with Jaguar and BMW options. Subsequently, after 2006, Ford motors were available with the Rover Group's sale to Ford Motor Company
Currently, the fourth generation is in production with large success, and is still built in the original Land Rover plant in Solihull, England by Tata Motors.