"Range Finder": Introspection and Backcountry Snowboarding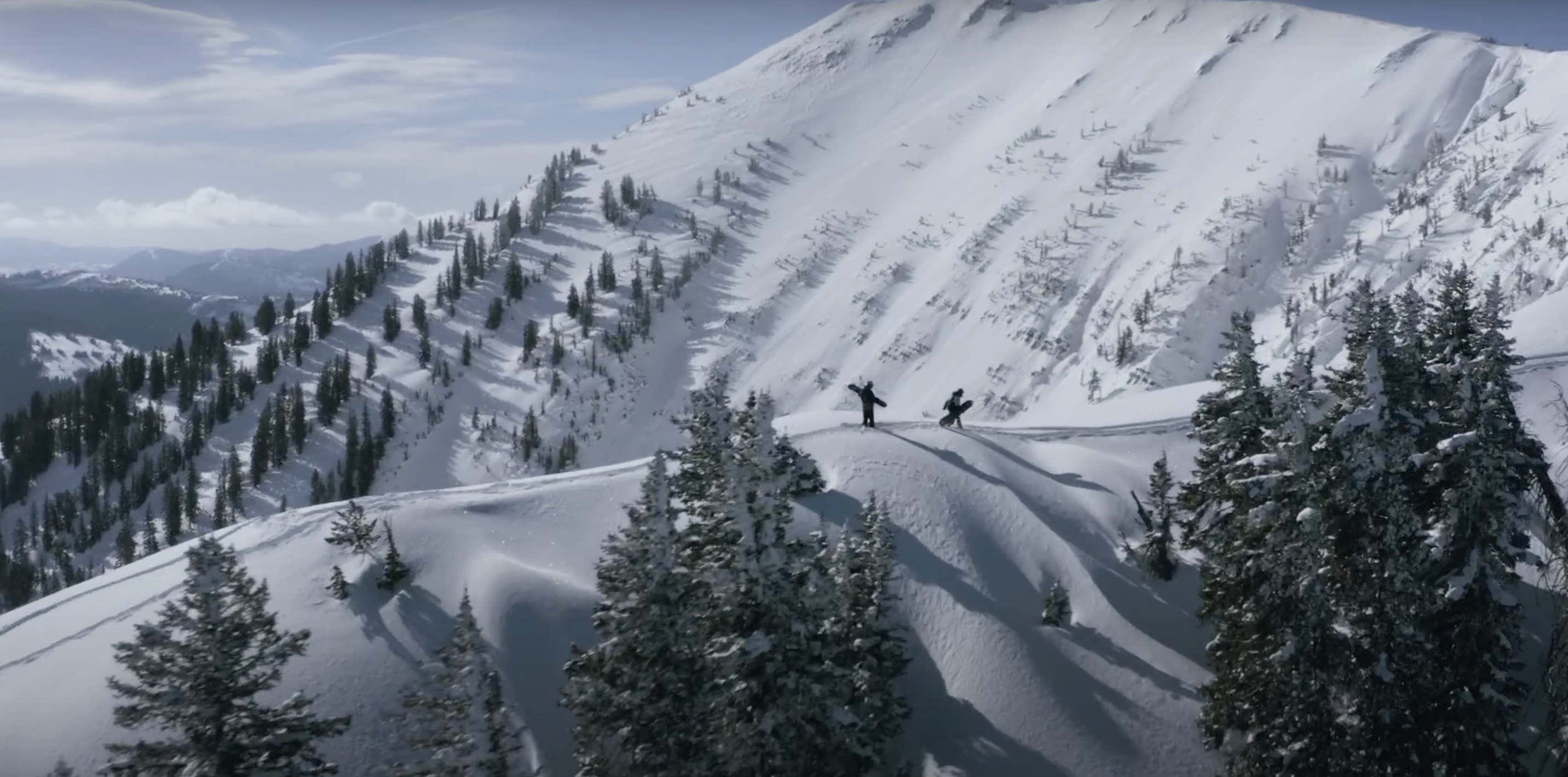 If you're looking for adventure, storytelling or inspiration, look no further.
Professional snowboarders Mark Carter and Bryan Iguchi bring social distancing to new levels in the new film "Range Finder." Produced by Black Koles and supported by Four Wheel Popup Campers, the film follows Carter and Iguchi as they snowboard through the Wyoming backcountry.
Backcountry snowboarding looks different than a typical ride on a ski mountain; the rugged terrain and unmarked paths aren't as glamorous—they require a certain level of grit and intuition.
"The way I recharge is to step away from people, just really getting back to the basics of the ground, the sky and everything in between," Carter said in the film.
As a part of a family of Wyoming cattle ranchers, Carter is no stranger to the backcountry. His experience in the outdoors began in his childhood on his family's ranch, which he visits in the film. He reflects on his unconventional journey to professional snowboarding in "Range Finder" while he adventures with fellow riders like Iguchi.
In addition to Carter and Iguchi's inspiring story, winter landscapes and vast backcountry mountain ranges serve as a backdrop throughout the documentary.
"Range Finder" captures Carter and Iguchi's approach to the backcountry as two of the most influential minds in snowboarding history. The film is out now and available on a variety of platforms. Take a look at the trailer below!
"Range Finder" is presented by Ranch Rider Spirits and supported by Four Wheel Popup Campers. Other supporters include YETI, Arbor Snowboards, The North Face, Goal Zero, Black Rifle Coffee Company, Yakima, Dragon Optics, Volcom and Jackson Hole Mountain Resort.
Watch the full "Range Finder" film now on YouTube or at blackkoles.com/rangefinder. For more on the film, engage with the "Range Finder" community on social media through the hashtag #RangeFinderTheFilm.