Smartphone Photography: Viewfinder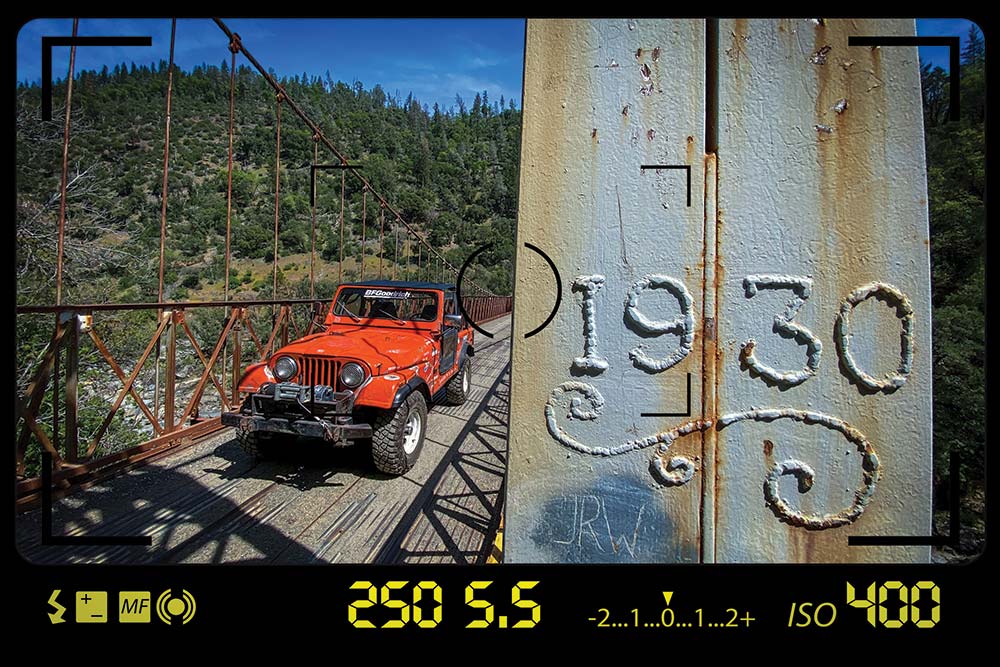 Explore the gadgets and gizmos that can take your smartphone photography to a new level.
If we flash back to the inaugural Viewfinder, we took the position that the best camera for any shot is the one in your hand. And that, my friends, is usually our smartphone, and we refer to them as "smart" for good reason, especially when it comes to photography. In addition to operating as a mobile computer, running countless apps, and guiding us with exacting precision through city streets or remote deserts, the functionality of their built-in cameras is mindboggling.
We've come a long way since the Sharp J-Phone (the first phone-based camera, circa 2000), which could snap an amazingly grainy 0.11-megapixle photo and transfer it electronically. But even with today's killer capture, there is always room for a better mousetrap. In this Viewfinder, we'll dive into ways to take your existing smartphone photography to the next level: gadgets that will expand your reach, apps for post process creativity, and even printing photos on the fly.
Glass
If you recall from our discussion on lenses, they can make or break a potentially stunning photograph. But single-lens smartphone cameras of the past were limited in focal range, and clip-on lenses were awkward, easily scratched, and came with a significant reduction in image quality. This too has changed. Suppliers like Apple and Samsung have done a remarkable job incorporating dedicated wide angle and telephotos, and aftermarket glass has reached a new zenith. As of late, I've been using products from Moment Lens. Although they are a fairly new company, their optical engineers leveraged decades of experience producing cine glass to develop a line of high-quality lenses and have quickly become the go-to name in the genre.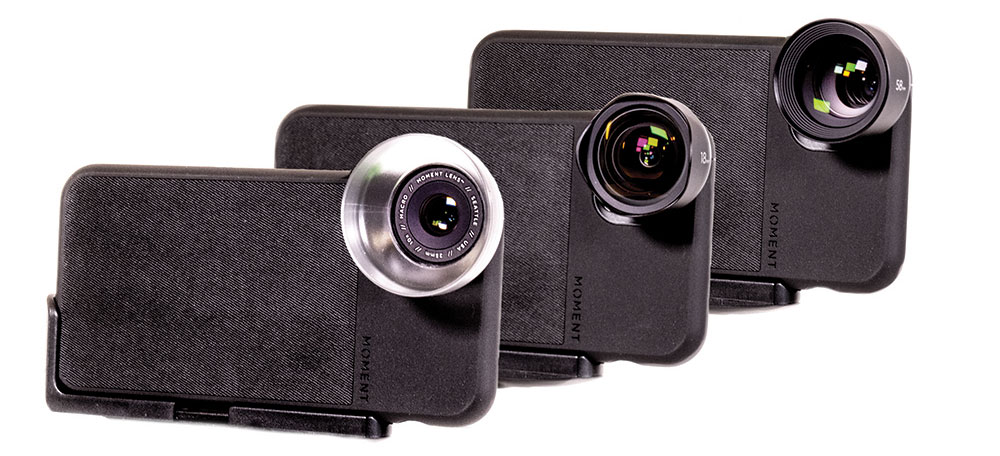 While it is generally true that attaching a secondary lens will not improve image quality, there are some caveats. If your device has a single lens, Moment's 18mm wide-angle and 58mm telephoto will expand your focal range significantly with minimal loss in quality.
Attachable Lenses
If you have a multi-lens device, you might ask why one would add a wide-angle to a camera that already has one? The reason is that most secondary lenses, regardless of brand, don't provide the same low-light performance as the primary lens and many won't shoot in RAW (the preferred file format for pros). Attaching the 18mm to the primary lens will provide sharp images while taking advantage of its low-light attributes. Moment's 58mm telephoto can provide great depth-of-field and bokeh. I've also experimented with their 10x Macro, which will bring the smallest subjects into full-frame view and capture the richest of intricate details. I tested each of these against the built-in lenses on my smartphone and have been impressed with the results in the photography.
These do require Moment's M Force case, but this rugged rubberized unit will protect your smartphone from serious drops. There are a few cons, though. Swapping lenses will reduce spontaneity, and the dedicated case will omit the option of using a high-capacity battery case. Lastly, like any quality glass, you must be diligent about keeping them clean and protected when not in use.
---
TIP: An attachable lens should be crafted from high-quality glass, not introduce distortion or chromatic aberration, and preserve the quality of the built-in lens.
---
In-camera Control
While today's built-in programs do a pretty good job of analyzing a scene, if you want to optimize your in-camera capture with near-DSLR precision you'll want a third-party app. Marrying quality glass with creative control is Moment's Pro Camera app. For the $6.99 price tag, it will allow you to manually adjust shutter speed, ISO, white balance, aperture, exposure compensation, and select a specific lens. You can set exposure and focal points independently with the tap of two fingers, which is ideal for back-lit subjects and maximizing depth-of-field.
In dark scenes where the auto settings would crank up the ISO too much (grainy images), you can manually reduce ISO and compensate with a longer shutter speed. This can also be used for creating motion blur in animated subjects. Your favorite settings can be stored as presets, and files are saved directly to your camera roll for export or in-camera editing. Shortfalls: My only complaint with this app is that it does not communicate with the auto-rotate function or my smartphone's daisywheel zoom feature.
---
TIP: A good capture app will allow you to fully control and fine tune in-camera settings.
---
Post Processing
If you simply want to tweak your photos, there are countless apps that will manage most of what you'll need to do. I use the IOS and Android-friendly Snapseed. With dozens of tool options, it allows for extensive tonal adjustments, brush tools for targeting specific areas, layer masks, and the addition of borders, graphics, and text. You can also create personalized templates for future use, manage export settings, and the list goes on. It is also available for PC and Mac desktops if you don't have Photoshop or Lightroom, and the best part—it's free.
Share the Love
One of my creative passions is photographing indigenous people in remote regions of the world. In many cases, viewing their smiling face on my LCD screen has been the first time they'd seen a photo of themselves. Not being able to leave a hard copy is one of my regrets—until now.
There are a number of portable printing options for smartphone photography, but I found the Canon Ivy Mini to be economical and easy to use. Linked to your smartphone via Bluetooth and the Canon Mini app, you can access files from your photo library, Google Photo, or Facebook and Instagram pages. The water-resistant paper is 2 x 3 inches and provides impressive color or black & white prints, which take about 60 seconds to produce.
Charge time is about an hour, which will give you about 16 prints. The app does allow for various edit and graphic options, but I manage post work in Snapseed before printing. One of my favorite things about it is the lack of an ink cartridge, as ink is embedded on each piece of photo paper. For only about 50 cents per image, the joy you will generate by sharing a hold-in-your-hand print will be priceless.
---
TIP: Look for a portable printer that doesn't require an ink cartridge. 
---
Power-up
Our hand-held electronics have an insatiable appetite for juice. But what is the best way to keep them topped off when we're truly off the grid? While doing research for a two-week backpacking trek through the Panamanian jungle I found the RavPower Super C. It packs 26800 mAh (milliamps), has a 1A and 2A USB port, as well as a 30-watt USB Type-C output (for charging late-model MacBook laptops). Its iSmart technology analyzes and adjusts USB output based on current needs for fastest charging.
During our jungle slog I charged my iPhone 11 Pro Max five times, and a buddy's Android three times. Plus, it has held a full charge for more than four months while in storage. It is not a featherweight at 16.4 ounces, but a fair compromise when working in the middle of nowhere. Lithium options are a quarter the weight and double the output, but they're also about six-fold the cost. Like you, I must pick my financial battles wisely.
---
TIP: A portable power supply should have high capacity and multiple charge ports.
---
Final Frame
I shoot professionally and am usually toting heaps of fancy-schmancy gear. However, I find as of late (when not on assignment) that most of my photos are captured with the camera in hand—or pocket. Adding aftermarket lenses, a portable printer, and power supply only increases my smartphone camera's photography capabilities. With just things that fit in the pockets of my cargo pants, I can still get some great shots. That's a win in my book.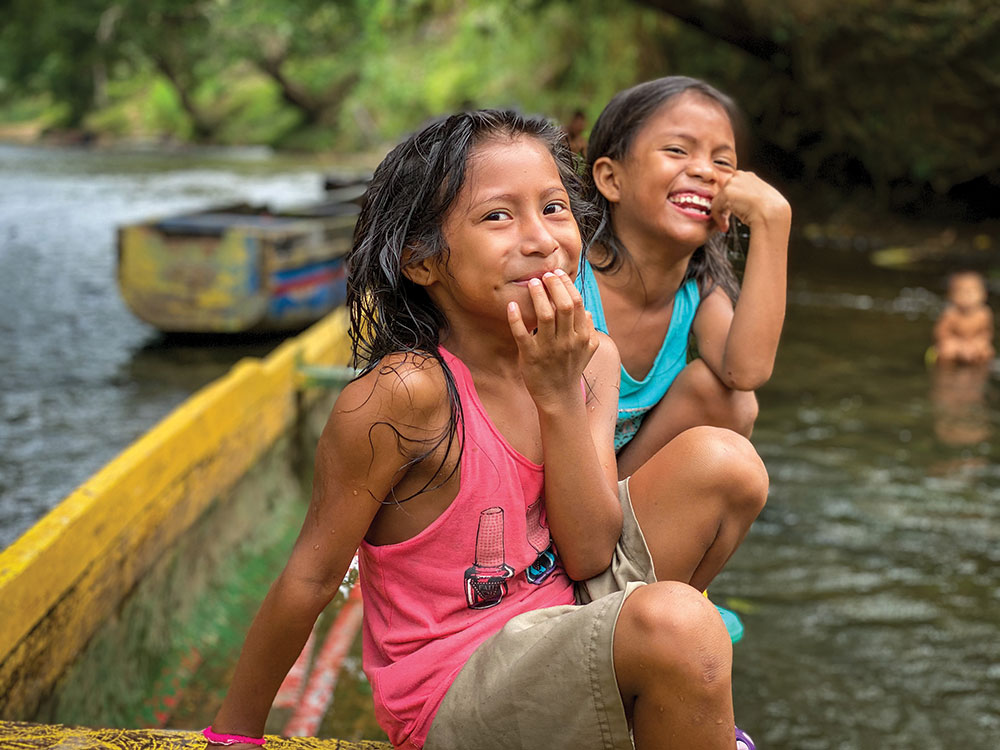 If I had to select a single favorite piece of smartphone photography, it would be the photo of two beautiful Kuna Indian girls in the Darien Gap of Southern Panama. On this particular trip, the only camera I had was my iPhone 11 Pro Max, yet this one photo encompasses everything I want to be as a photojournalist. Wonderful subjects in their natural environment, a vivid color palette, tack-sharp detail and fading bokeh, and the joy of life. We live in a magnificent world with infinite photo possibilities. When the opportunity arises, reach into your pocket, get smart, and share the love.
Happy shooting!