Lady Overlander Radio Podcast: Ladies Behind the Mic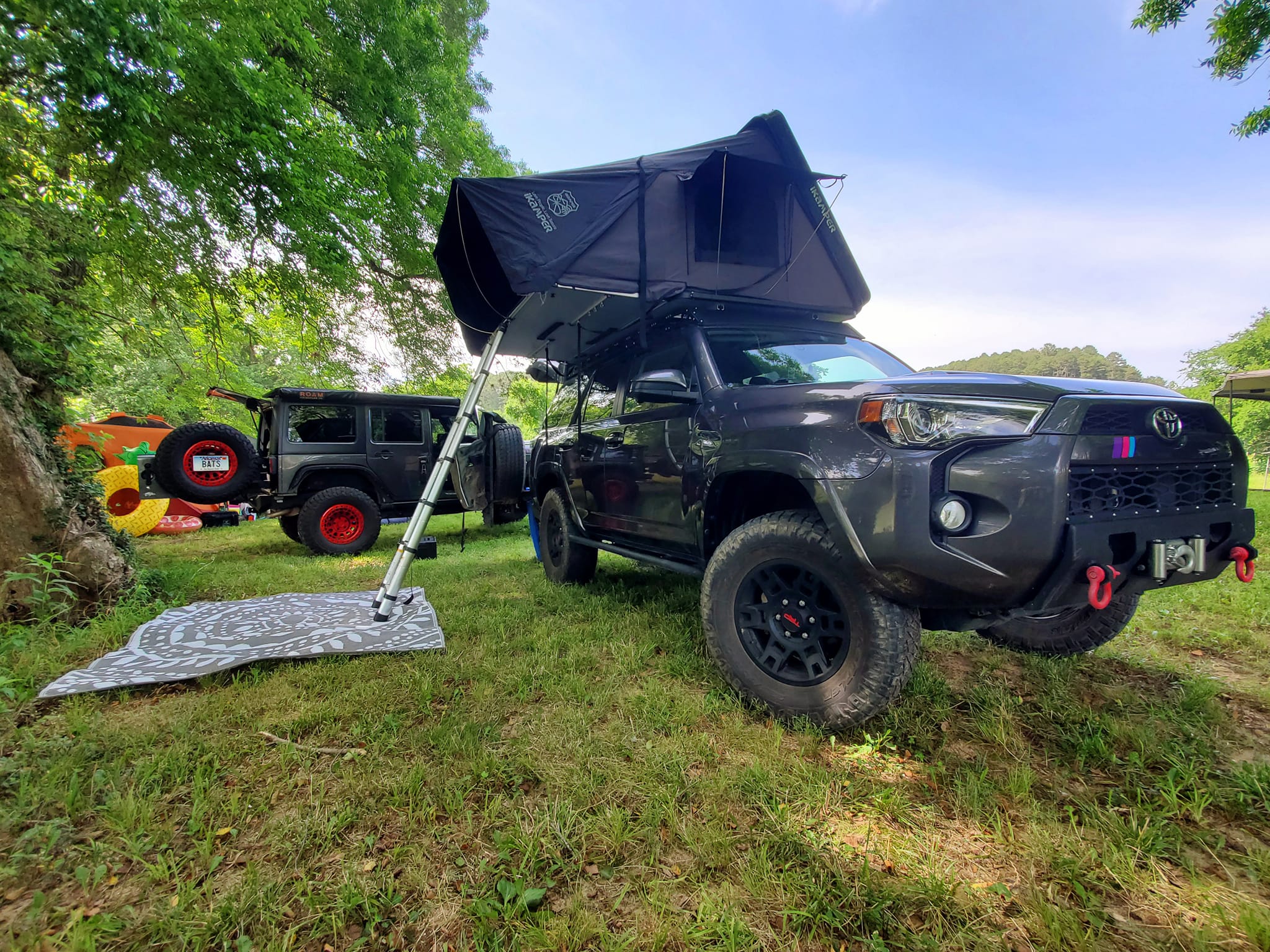 Meet Misti and Arla, the minds behind Lady Overlander Radio
We've talked about podcasts in the past, but we could only cover so many… so now it's time to put the spotlight on some casters who are doing some seriously awesome stuff! Meet the women of the Lady Overlander Radio podcast: Misti Tokarsky and Arla Cress. And of course, meet their rigs, too, Arla's Jeep and Misti's 4Runner.
After serving 20 years in the United States Coast Guard, Misti retired and started homeschooling her three children. She and her husband, Joe, were "so used to moving every few years that no one place really felt like home." So, they sold their house and most of their belongings and began traveling full-time, "roadschooling" their children, and vlogging the whole adventure. Arla works in the logistics and transportation industry, and has been off-roading for years with her husband Tony and their daughter and vlogging along the way. She got started overlanding back in 2020, and also enjoys kayaking and exploring the outdoors.
About the Podcast
Misti founded the Lady Overlander Radio podcast in July 2021. Her goal? "To encourage, educate, and empower women to get out and explore more!" With the knowledge that comes from spending six years traveling full-time in both RVs and overlanding rigs, Misti hit the ground running.
Getting your family out to hit the dirt with you is a dream for so many overlanders. Misti noticed that the overlanding community was primarily geared toward men, so many of whom wanted nothing more than to travel and explore with their wives or girlfriends. It's a story we hear all the time! We overlanders are a social breed, and we all know the struggle of trying to get kids and significant others to join in on the fun. Or at least, what we perceive as fun.
After numerous conversations with both men and women in her life, Misti found that quite a few of the women had that desire to get out and explore, either alone or with their significant others. But there was always something stopping them; they didn't feel comfortable or confident enough to send it. Misti tells us she "realized that one way she could empower those women was by starting a podcast geared toward women."
Since she brought Arla on as a cohost in January 2022, Misti and Arla both have been working to expand the podcast's reach and reach the widest audience they can, highlighting additional ways to educate people who want to get into overlanding.
The Future of Lady Overlander Radio
There's so much in store for the future of the hosts of Lady Overlander Radio. In the past year, they've already grown leaps and bounds! Listen in to their most recent evolution, Ladies Roundtable Discussions, on the pod. Misti and Arla have met up with some really cool women at overlanding and off-road events. They hung out at Overland Expo most recently, and are headed to MOORE Expo at the end of April. They actually invited Misti and Arla to host at their Ladies Overland Lounge all weekend, so if you're heading to Springfield, MO for the event, be sure to stop by and say hey!
At the MOORE Ladies Lounge, there will be "ladies only" classes on firearm safety, solo travel, gear and equipment. Plus, the LOR ladies are hosting a Roundtable Discussion with a panel of five female leaders in the overlanding world.
Ladies Roundtables
Lately on their roundtable episodes of the podcast, the ladies have been handing some serious subjects that we think are so important to talk about as female overlanders, like solo traveling and traveling with firearms.
"One of the biggest takeaways from our guests is that overlanding has improved their self-confidence, communication skills, and mental health. To us, that speaks volumes as to the benefits of getting out and taking the roads less traveled," Misti and Arla told TREAD.
The roundtables started after Misti and Arla reached out to influential women overlanders to asked if they would like to be a guest in a live roundtable discussion. (TREAD tip: one of their guests was our editor, Kelly, a badass female overlander if we've ever met one!) Their favorite roundtable moment? During their ironically titled "Women Should NEVER Overland Solo!" roundtable, a male viewer commented, "I've never used my penis to defend myself…so there's that." There's that, indeed.
Misti and Arla have lots of ideas for the future, so we're sure to see many more roundtable discussions to come! A dream guest for the future is Itchy Boots, an amazing adventurer who is overlanding solo globally via motorcycle. Get connected, girls! We bet that would be an awesome episode.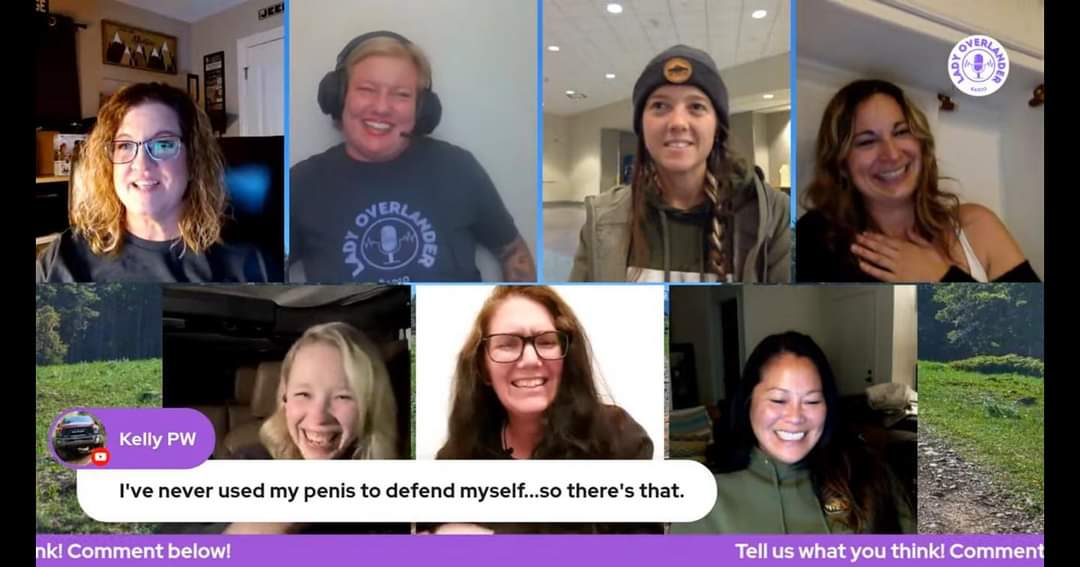 They also report that "One future goal we have is to compete in the Rebelle Rally in 2024!!!" So stay tuned, because we bet you'll be hearing their name a lot in the next year or so!
Girls' Trips with LOR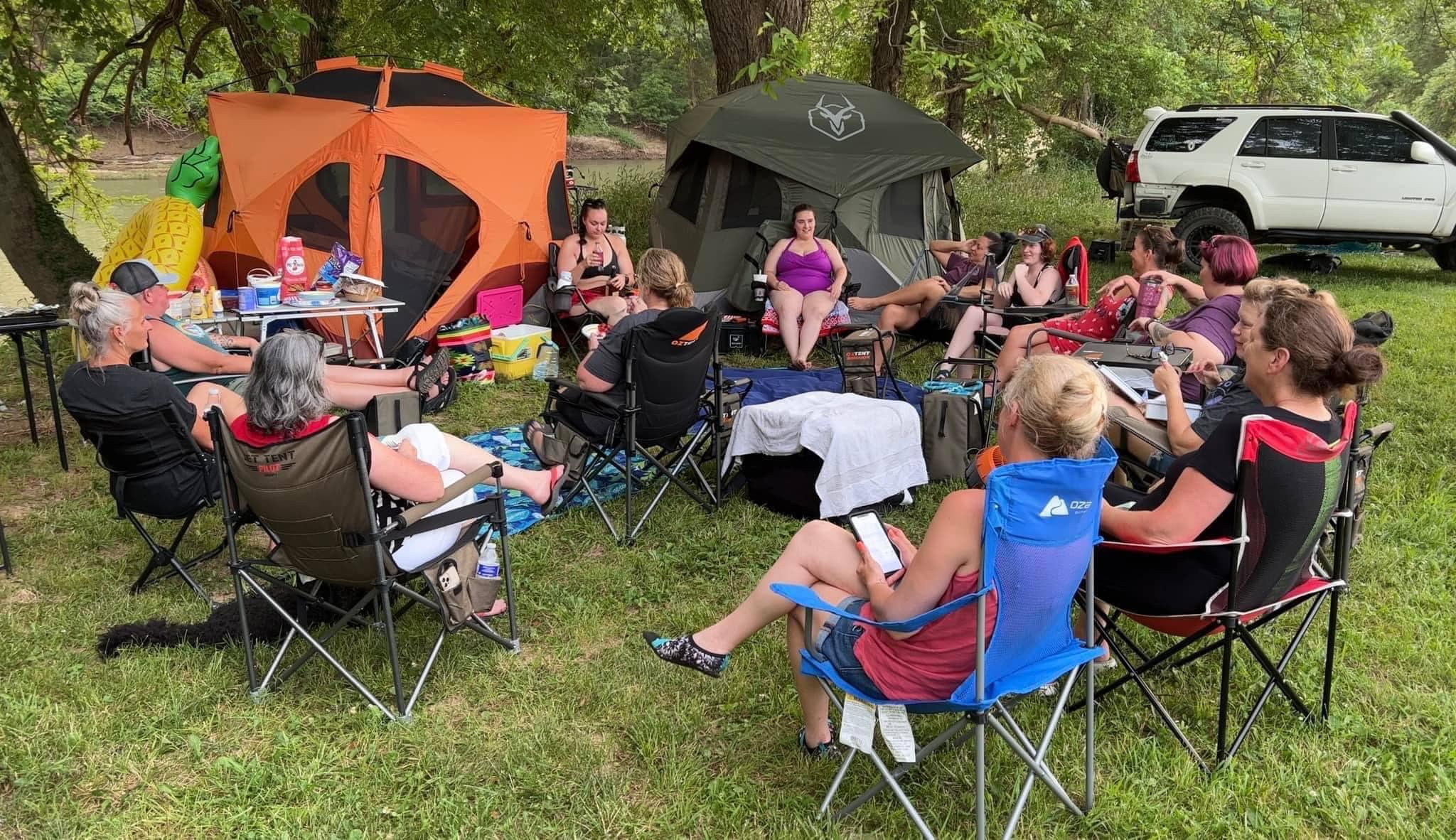 New on the horizon for the LOR ladies is something they've been working on for a while. These girls-only camping trips have been a hit in the past, and the plan is to continue doing more of them in the next few years! The Ladies Camping Retreats not only include tons of quality time with other female overlanders but also valuable lessons in critical outdoor skills! Alongside partner Switchback Outdoor Safety, Misti and Arla offer classes in first aid, trauma care, outdoor safety, and vehicle recovery. Sometimes they also go kayaking or hiking! These trips are a haven for female overlanders who want to share their knowledge and experience around a campfire while sharing delicious meals with like minded women!
Tune In To Lady Overlander Radio
"Our hope is that all female adventurers learn that they should never be afraid to get out and explore!" Misti and Arla are starting a movement in the world of female overlanders! "We encourage them to learn everything they can about their rigs, take an off-road safety and recovery course, and learn how to change or repair a tire," they explain. "One big thing we hope they discover, is that they are way more capable than they think!"
You can listen in to the podcast on Spotify, Google Podcasts, Pocket Casts, and RadioPublic.
You can stay updated on all things Lady Overlander Radio @ladyoverlander.radio. Plus, keep up with Misti and Arla on social! You can find Misti @barefootoverlander and with her family @thedaywemake and Arla @mrsbatsoffroad and with her family @batsoffroad.