National Public Lands Day 2022 is September 24th! Get Outside!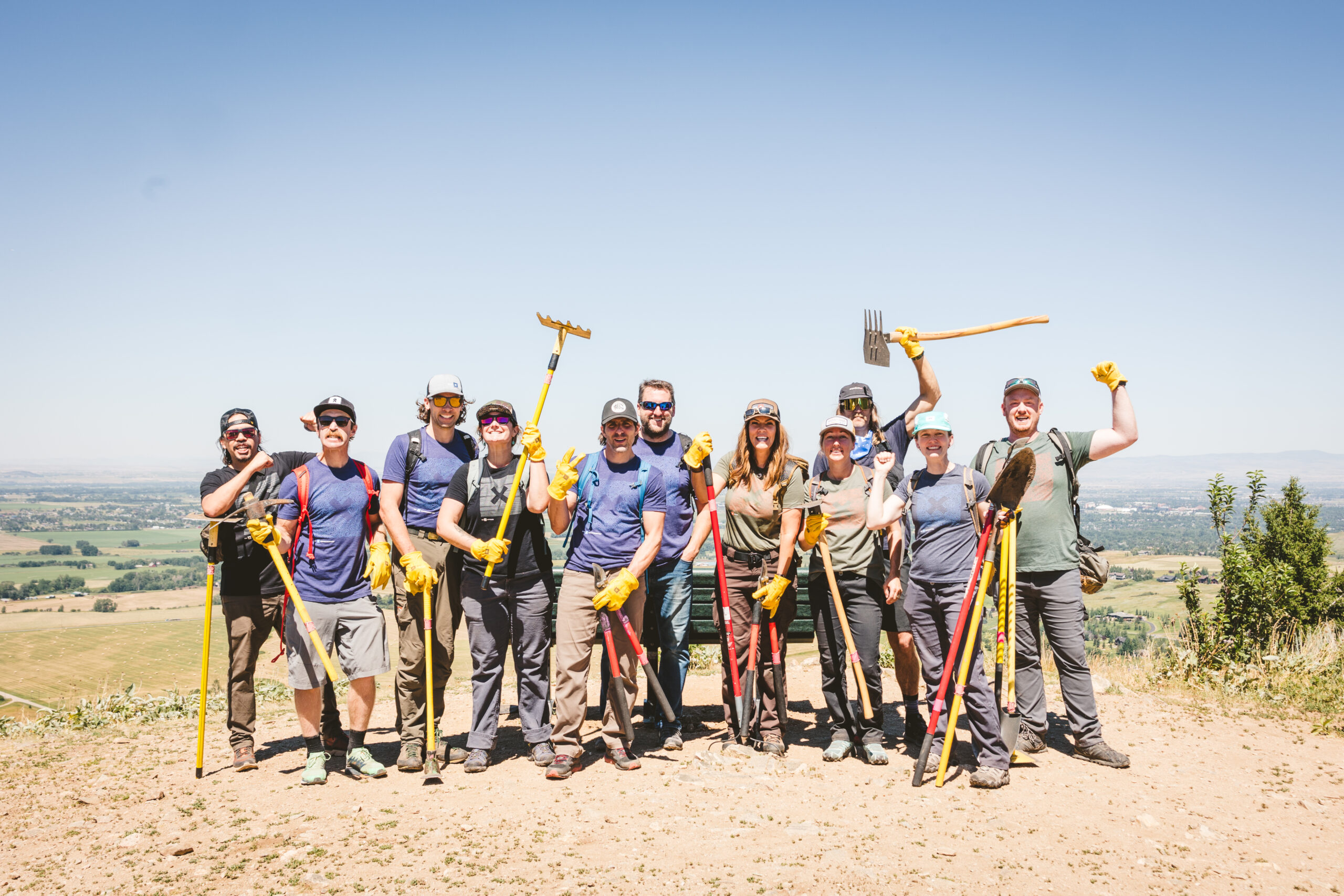 Let's talk about just how important public lands are to the sport we love.
This Saturday, September 24, 2022, is National Public Lands Day. Started by the National Park Service in 1994, it's long been our nation's largest single-day volunteer effort. The NPS also promotes #RecreateResponsibly, to campagin for ethical and sustainable public land use.
We can't overland without public land access – that's why commemorating and celebrating National Public Lands Day 2022 is so important to us. We're so proud of the overlanding community for everything we've seen them doing to steward and preserve public lands this year. By sharing as much as we can about National Public Lands Day, we're hoping to help all of you get out there this weekend.
So what can you do?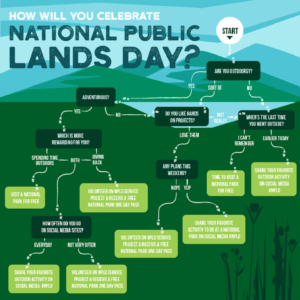 This graphic from the National Park Service has so many great ideas for what you can do to get outside this weekend for National Public Lands Day.
Sharing on social media with the NPS hashtags like #recreateresponsibly, #NPLD and, and #NPSVolunteer is a great place to start.
The National Park Service has a ton of volunteer opportunities for you to take advantage of. Even if you don't live near a National Park, there are still plenty of opportunities to get out there and appreciate the lands we use every day. Even if you don't have a chance to volunteer, get outside. If you're hiking, walking, running, or even hunting, keep conservation in mind. Pick up trash, maintain trails, and do your best to be aware of your impact.
If you're able, donating to organizations like Tread Lightly! is also a great way to advocate for sustainable land use.
onX Overland's National Public Lands Day Work
The team over at onX are great friends of ours, and we love supporting their conservation efforts. They've shared some of the great stuff they've been doing lately with us! Check out the video above to see what some of their incredible ambassadors and athletes are doing to help out.
Right now, they're running a campaign to raise awareness and advocate for the perservation of the great outdoors. For National Public Lands Day 2022, you can tell them the story of what public lands mean to you and enter to win a set of onX leather gloves.
They are also working with some of our favorite nonprofits. onX is encouraging their subscribers to donate to Leave No Trace, Tread Lightly!, The National Forest Foundation, and more!
Conservation Starts With Us
onX also recently shared with us some of what they're doing to support and protect of public land access. At their Shared Ground symposium, athletes and industry experts gathered to talk about what we can be doing better. With representatives from onX Offroad, onX Hunt, and onX Backcountry, real voices all came together to talk conservation.
"When asked what fueled everyone's passion for the outdoors, it was clear that a common thread wove together all types of recreation," explains onX PR and Communications head Molly Stoecklein. She elaborated, "Attendees noted how nature provided escape, rejuvenation, and the reward of overcoming physical and mental challenges. They were motivated by the unknown, the possibility of discovery, and the chance to explore."
The onX team is also starting a new project for Access and Stewardship Grants that recognize how important public lands are to their subscribers. Through these grants, onX donates a portion of their sales every year to secure and protect public access, and to restore and maintain the trails that support outdoor adventures.
The "Access projects" that onX funds purchase land for public access and secure public routes where access isn't guaranteed in perpetuity. They also work to support private land access agreements which reward private landowners for creating public access opportunities.
onX also funds "Stewardship projects" which rehabilitate or restore land where overuse or abuse are negatively impacting recreation and wildlife habitat. These projects also focus on building sustainable trails or restoring trails that need maintenance, especially those at risk of closure.