Product Spotlight: Baja Designs LP9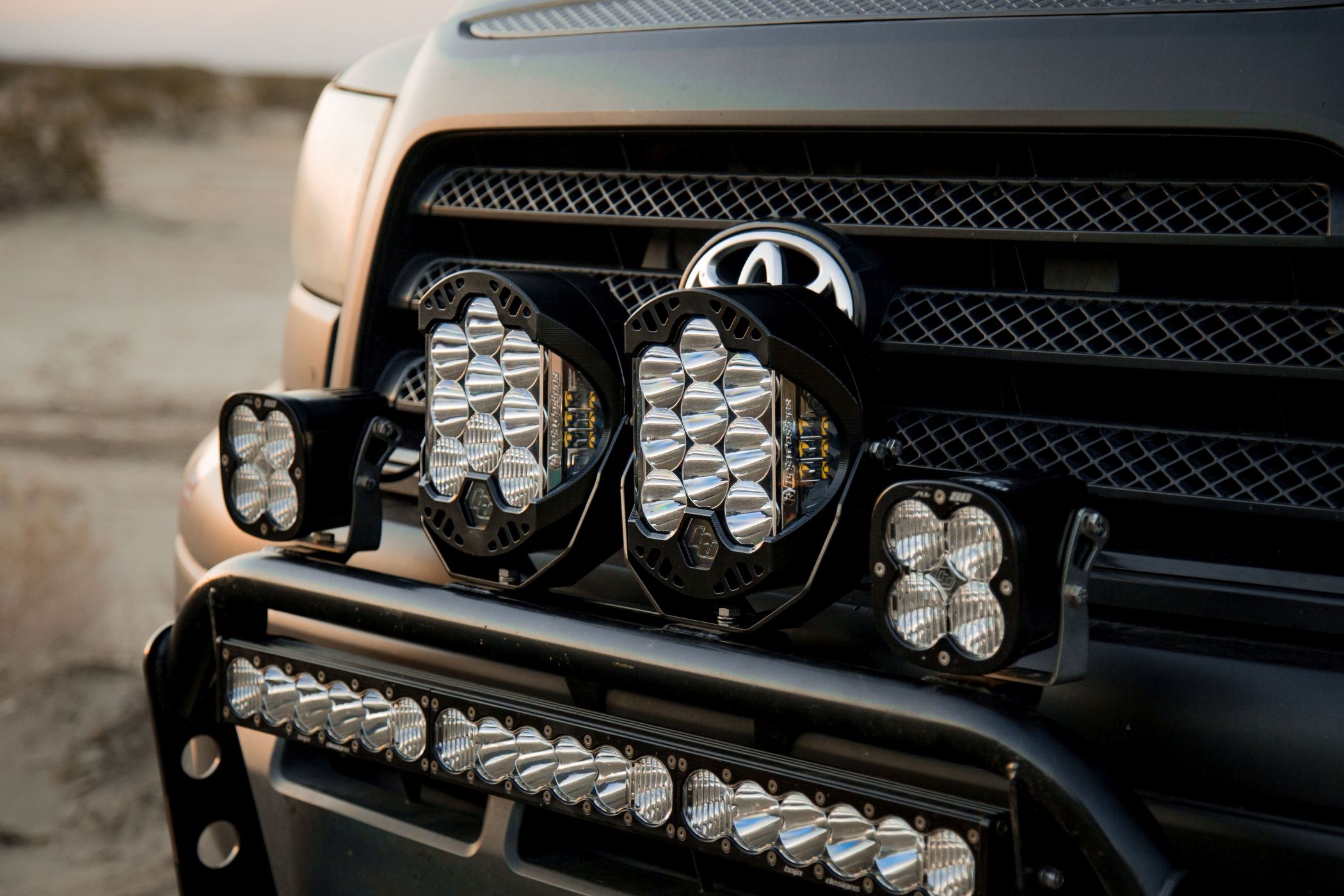 For its 25th anniversary, Baja Designs did something special. They replaced their revered LaPaz 8-inch HID light and designed the new LP9 LED. The LP9 produces more useful light than the LaPaz with the same traditional "large light look" that has been a staple in desert racing since the '80s.
New technologies were incorporated into the LP9 to make it stand apart from other LED auxiliary light manufacturers on the market. A new housing was produced with state-of-the-art LEDs. In the process, the design team built a "comfort zone" of visibility with the LP9, merging the close range, cornering and distance outputs into one package. This is done with the new Integrated Peripheral Technology (IPT) to develop advanced lighting patterns. The LP9 uses two groups of three IPT LEDs at the 3 and 9 o'clock positions. Nine additional LEDs are used in the center for long-distance spot lighting.
The IPT LEDs do not use reflectors attached to the LEDs, rather using directionally engineered reflectors within the IPT housings so that light is redirected into the cornering/nearfield lighting pattern.
The LP9 has three function options: amber backlit, low and high. The amber backlit function can be used as a daytime running light or as a turn signal, if wired in a single circuit. The low function uses all the IPT lights, whereas the high output uses all of the IPT lights and activates the nine long distance LEDs for full output.
In addition to the IPT tech, Baja Designs is introducing a new intricately designed hat sink with directly ducted cooling, which channels outside air through the housing and across the heatsinks ensuring that the LEDs are always running at 100-percent output, unlike other manufacturers that only operate their LEDs at a fraction of their rated output.
The LP9 produces a total of 11,025 lumens at 105 watts and has the dimensions of 8-inch diameter and 3.25 inches deep.
The LP9 is available for $599.95, and $649.95 for the racer edition. Learn more at bajadesigns.com.