Go Fast Campers is a collaboration between Hondo Garage and Aerocontinental. Both facilities are neighbors in the same Bozeman, Montana, industrial complex who realized they needed to partner and deliver the small camper that did not exist on the market yet.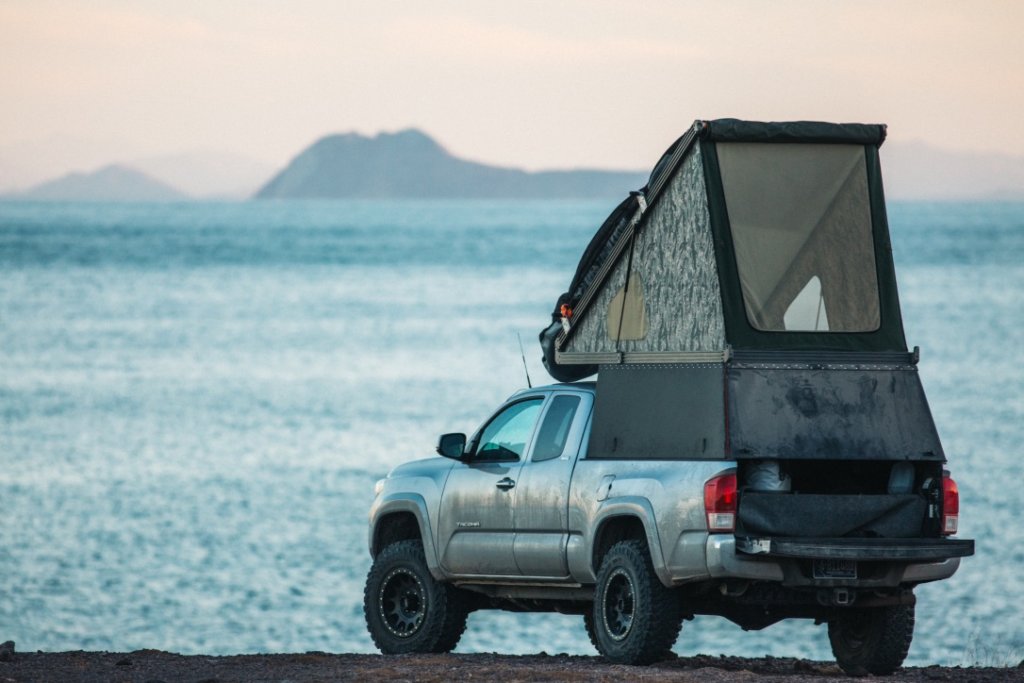 They called their new company Go Fast Campers, because for them, driving on dirt roads and trails is the primary focus, not just a means to an end. They are designing their campers to maximize the driving experience first and foremost, and then the sleeping experience. Their motto is: Drive fast, camp well.
Because they own their own factory with CNC machinery and robotic automation, they can keep manufacturing in the USA and still produce at competitive prices because in the end, they are making a camper for people like us—people who are consumed by dirt-road daydreams.
The camper is incredibly durable and uses several ideas borrowed from desert racing. It's built with a fully welded steel space frame and CNC-machined aluminum hardware that's designed to withstand off-road abuse without complaint. The Space frame can either be sided with Sunbrella canvas or formed aluminum panels, and uses a roof-sealing system that requires no glue or sealants to leak or degrade over time. The floor is made of honeycomb composite that is lightweight and impact resistant. The easily removable tent fabric and mattress covers ensure that you are able to air them out and clean them with a hose.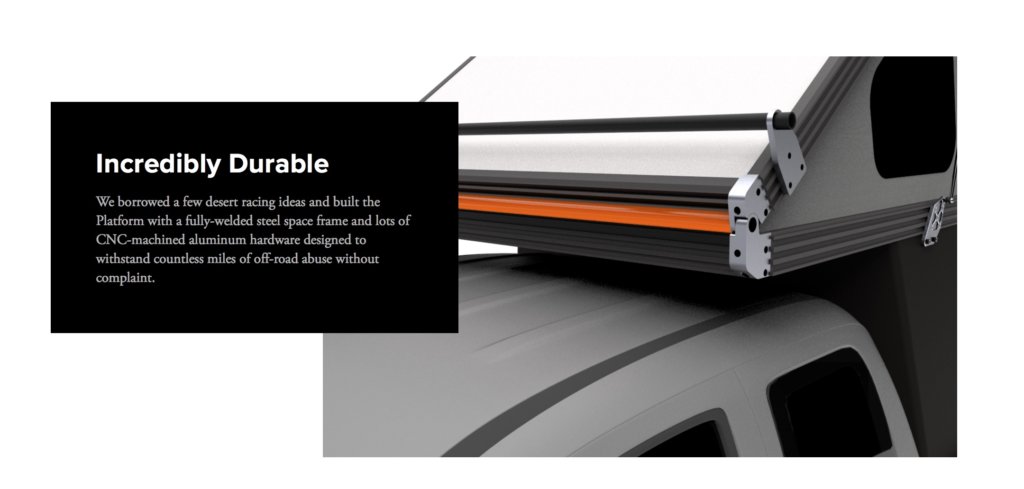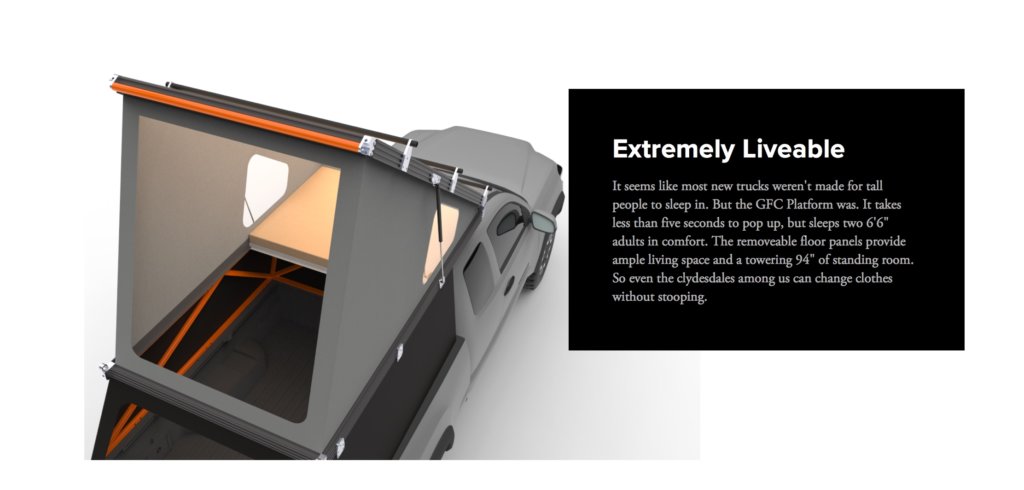 At 199 pounds, the GFC platform is the lightest camper on the market, which is especially important to smaller platforms like the Tacoma whose GVWR is dangerously close already. Using a hinge to create a vaulted ceiling means that the camper opens easily in just seconds with the pull of a release cord. It's able to sleep two 6'6" adults in comfort, and the modular removable floor panels provide ample living space and a towering 94 inches of standing room. The insulated translucent roof panel keeps the inside bright and cheery by day and warm and cozy by night. Cross windows allow for ventilation and stank removal, while carbon-fiber battens keep the fabric walls rigid for a 3-inch mattress to keep you comfortable.
Pre-orders are currently being accepted with delivery dates expected mid-March 2018 and a current pre-order price of $5,000, free shipping to the lower 48.
If you're interested in learning more about the Go Fast Camper or pre-ordering one, visit their website.