Slide Right In: MSA's Drop Slide Solutions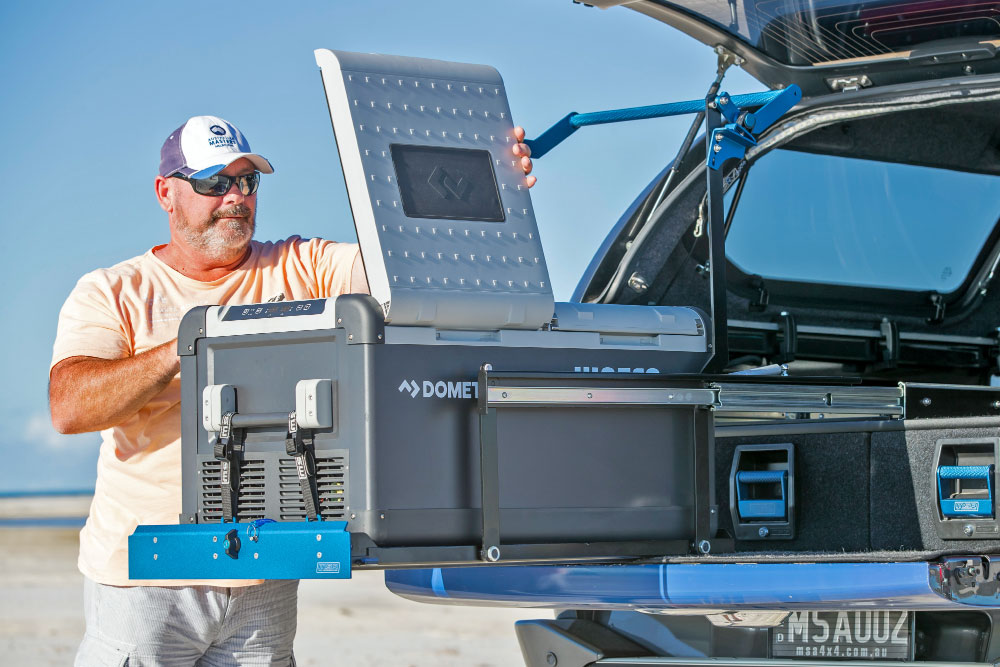 MSA 4×4 Accessories is the premier Australian brand for straight and drop Fridge slides, as well as other high-quality soft goods like rear tire bags. Would you be surprised to know that MSA4x4 actually holds the original patents to these designs in the United States? That's right; the dozen fridge slides on the market right now, down to the Trasharoo tire bag, are all original patented designs from MSA4x4.
These MSA drop slides are available for fridges up to 95L and can be optioned as straight, drop or sideways drop. Additionally, a protective mesh cage can be attached to any configuration to ensure that the space your fridge occupies in the back, is only occupied by your fridge.
All of MSA's slides are constructed from carbon and stainless steel, with all stainless components featuring a stunning blue anodization, and their compact size means that they will not affect the storage of your vehicle, no matter how limited it may be. Heavy drawer slides are rated for 200kg (440.92 pounds), and are fitted with gas struts to make sure that heavy ass fridge that is loaded with 45lbs of bacon and enough six-packs for the weekend, is easily stored back where it is supposed to be. The MSA drop slide range is the only sliders on the market that can be operated one handed. Want to see? Here is how they work.
Not interested in a slide for your fridge? MSA also supplies heavy-duty shop and tool rolls for storage drawers, or wherever you keep your bits. Constructed of heavy 12oz duck canvas and made down under, these rolls are so heavily built, they are the last ones you will need to buy, ever.
All MSA4x4 products are covered by a lifetime quality guarantee. If it is determined that any of their products are defective in materials or workmanship, MSA 4×4 will repair or replace the product in its entirety. How does MSA 4×4 think of their products? If you read the fine print of their warranty disclaimer, their products are warrantied for one year when used in mining applications.
When was the last time you saw an Overlander prospecting for precious metals on a commercial level? Yeah — we thought so.