Claustrophobic? Us too. Getting a good night's rest when out camping or traveling can make all the difference the world for your mood and energy levels, and if we cannot move our feet around inside our sleeping bag, it is going to be one hell of a long night.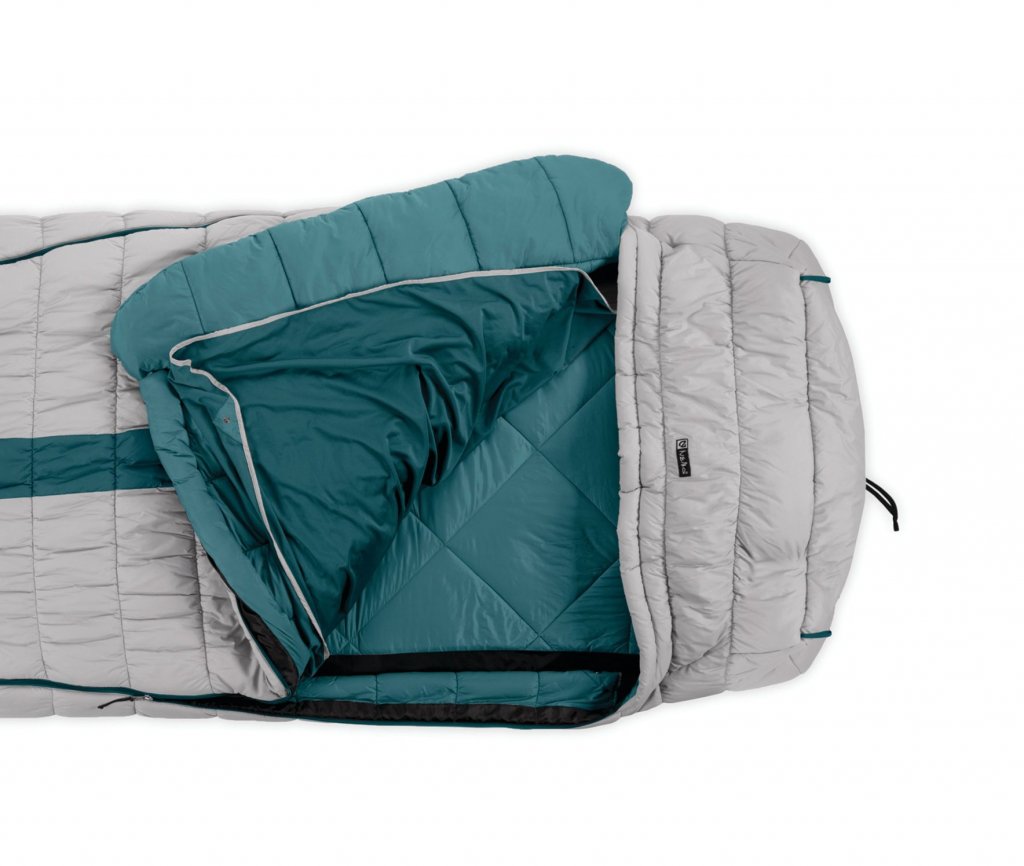 Apparently, the team over at Nemo feel the same way, and have crafted the Jazz synthetic rectangular sleeping bag. They are built in the same fashion as their mummy-type bags, but with a lot more room. This means that you have the ability to sprawl out inside your bag and do things like, sleep on your side inside your bag, not with your bag — or you know, move your legs independently of each other. The bag also features an oversized hood for getting cozy and keeping warmth in, and dual zippers on both sides if you want to treat the upper portion of the bag like a blanket and stick a foot out for monsters in the night to grab.
An integrated pad sleeve means that you can use Nemo's award-winning pads in concert with the bag as one piece (and even roll them up together), and an integrated removable washable sheet means the bag is soft and plush, and clean too. Insulated down to 20 degrees, this is a true three season bag thanks to the modularity of the blanket-like top piece.
Available in four sizes: Regular, Long (for occupants up to 6'8"), Double (for two people) and Double Luxury (read: queen size mattress) — starting at $229. This is a bag you will keep for the rest of your life, and enjoy it.