WANDRD: A Business Created for the Perfect Bag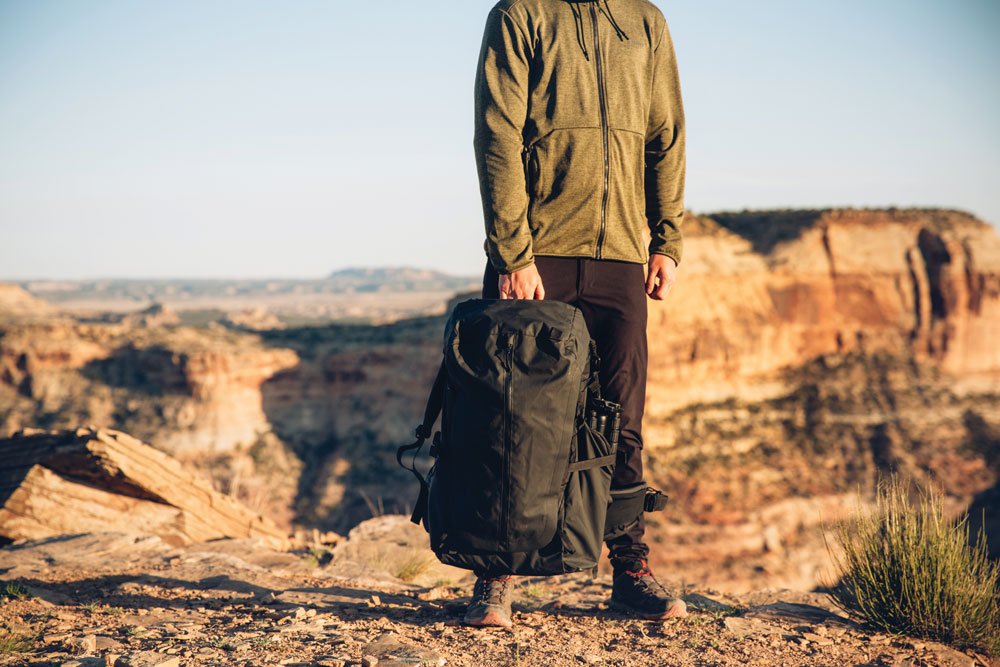 Two Brothers Set Out to Create the Best Travel Camera Bag
Many brands share a common origin story where the founder has a need for something that isn't readily available in the market or that he feels can be improved upon and decides to do it for himself. The idea for WANDRD was born as two brothers, Ryan and Spencer Cope, sat in their parents' home deciding which bag to bring with them on two separate trips. Spencer was set to travel to Paris to shoot photos during Fashion Week, while Ryan and his wife were off on a 10-day adventure through New Zealand via camper van. Both brothers came to the realization that camera bags fell into two buckets: either the camera bag functioned well but lacked style, or they looked OK but functioned terribly. It was during this debate that Spencer asked, "Why don't we just make our own?"
This question provided the impetus to launch WANDRD. The twenty-something-year-olds had all the vision and bravado in the world as they set off to create their version of the world's best travel camera bag. The brothers were able to develop the product and launched the brand successfully using the popular crowdsourcing platform Kickstarter in October 2015. Their eldest brother, Austin, joined the company and it has now completed numerous product launches on Kickstarter, including the recent debut of the FERNWEH camera backpack. In only a few short years, what started as an idea has now provided camera-carrying solutions for creatives in over 100 countries.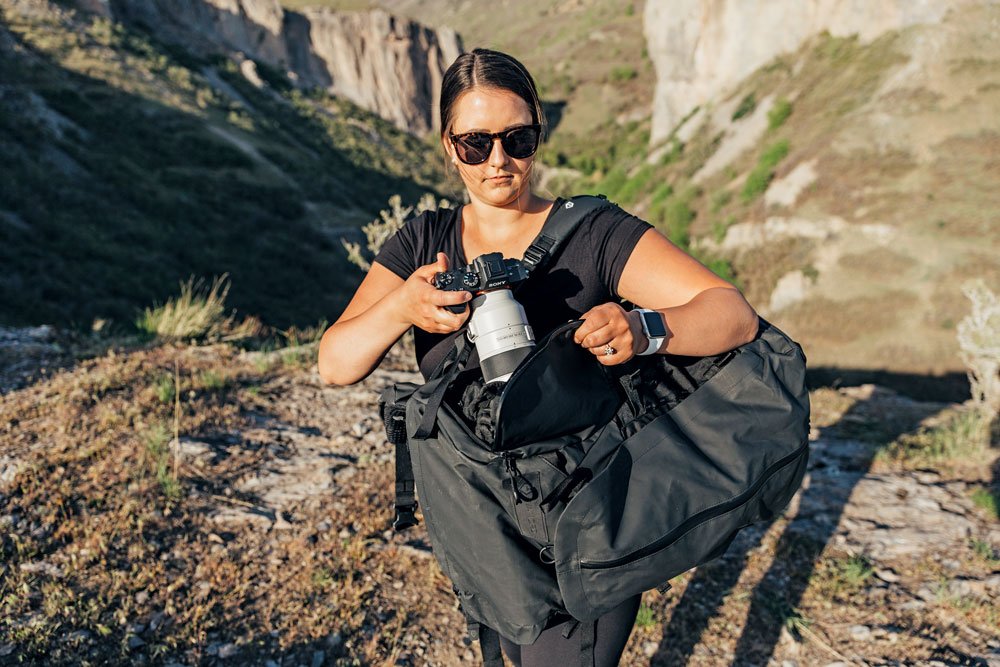 We sat down with Ryan Cope, cofounder of WANDRD, to ask him about the brand, the products, and their entrepreneurial journey.
What were you and your brother doing prior to starting and focusing on the brand?
Before we started WANDRD we were both in school and simultaneously traveling as much as we could. We also have a knack for picking up a new hobby every couple of months— whether it's surfing, rock climbing, mountain biking, or photography. All of these passions were the perfect setup for starting WANDRD.
Where does your passion for the outdoors and adventure stem from?
Our passion for adventure was fostered from a young age. We grew up at the base of the Wasatch mountains in Utah, so we were never short on things to do outside. When we were in grade school, our parents took us out of school and we drove the Baja peninsula in a motorhome for two months. Spencer and I now both have our own custom adventuremobiles— Sprinter Vans—that we've converted into campers. We hope to give our own families the same passion for adventure we grew up with.
What was your inspiration in starting WANDRD?
We grew up traveling all over the world and both consider it to be the best education we, or anyone else, could ever receive, and we wanted to influence and enable others to do the same—to explore, and to live life in the moment. And that's why we decided to name our company after the people our gear is designed for: the wandered.
What are the details in your designs that separate your bags from others?
One thing we really pioneered in the camera-carry space and really sets us apart is marrying both function and style. When we first started about six years ago there were a lot of really functional bags on the market and there were a few stylish ones but there weren't really any that had done a great job of being both. The other thing I would say that separates our bags from the competition is our attention to the small details, thinking through the things only a true user of the bag would notice and refining them to be seamless, sexy, and functional; for instance, our Quick-Draw Side Access on the FERNWEH and other bags. This allows a photographer to quickly get to their camera and not miss a shot.
"UNTIL YOU HAVE THE PRODUCT IN ITS INTENDED ENVIRONMENT, YOU WILL NEVER PICK UP ON THE LITTLE NUANCES OF THAT ACTIVITY AND HOW THE PRODUCT RESPONDS TO THOSE OUTSIDE INFLUENCES."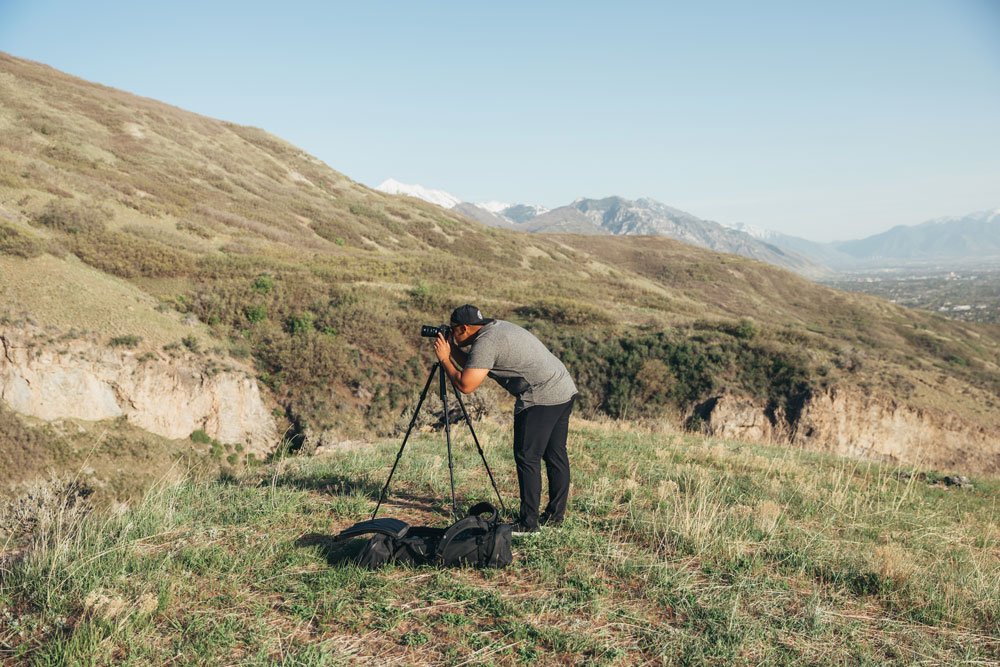 You chose to take the crowdfunding route when launching WANDRD with the PRVKE. How was the initial launch on Kickstarter? Did you learn anything from that initial launch that you improved on the recent FERNWEH launch?
We love crowdfunding and the opportunities that it gives small businesses and entrepreneurs! With our first Kickstarter we raised $110,000 and felt like it was a huge success. While many people think that funding a Kickstarter is easy, it took a ton of hard work and a lot of prep beforehand. We interviewed quite a few people who had run successful crowdfunding campaigns to make sure we were as prepared as possible. There's a lot that goes into the backend of a campaign—from the video to building a list of potential customers to answering the hundreds of comments and questions that flood in—and we have continued to make improvements on each of our launches.
How do you test your product? What do you look for when testing?
When testing a product our philosophy is that you always want to test it in the environment the customer will be using the product in. So when deciding on a new product for WANDRD we always make sure to start by selecting a product that we would actually use. Because of this, testing becomes a really natural part of the design process for us. Sitting in an office pretending you're hiking or going camping or getting on an airplane may seem like a "good enough" test scenario but it never really is. Until you have the product in its intended environment you will never pick up on the little nuances of that activity and how the product responds to those outside influences. Sitting in a one-person tent at night on the side of a mountain unpacking a backpacking bag comes with a whole mess of constraints that you can't really experience without being in that tent. And that is what we are looking for, the little annoyances the product is creating when you're trying to use it. Does the product get in the way of the activity/environment or does it enhance it? Of course, we are also testing for durability, where is the product going to fail first and how do we eliminate that failure constructionally.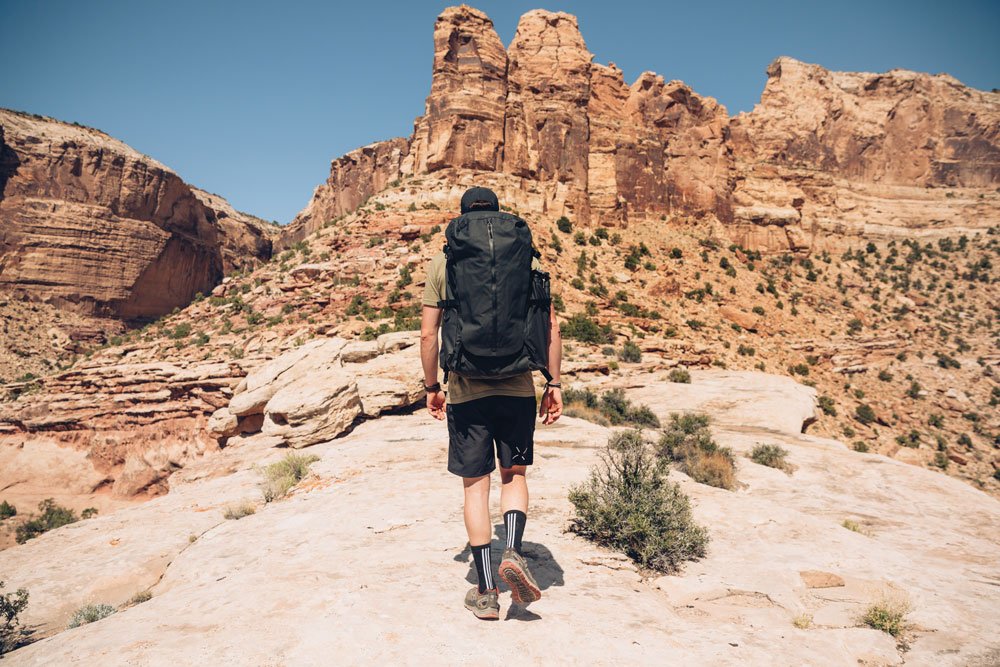 What inspired the new FERNWEH collection?
Honestly, it was inspired by our lifestyle, the lifestyle of our team, and the lifestyle of our customer base. We at WANDRD are all travelers, adventurers, and wanderers and I would say our customers are the same. We have bags in our product lineup that are great for traveling, great for everyday use, but we didn't have a true long carry, long miles adventure bag. We wanted a bag that would take us to places we've never been to. We wanted a bag that could withstand the elements, had easy access to all your gear, was a versatile solution for carrying camera gear, and was extremely comfortable to boot. And honestly, when we tested other products in this category we found them lacking some of the basic features, like comfort, that we knew were really important.
How long did it take to all come together?
From start to Kickstarter launch we had been working on the bag for almost a year, and honestly we are proud of the feat of putting together such a complicated product that quickly!
Did you experience any setbacks?
Oh, boy did we ever. We always do with every product we create. Features that come back and don't work like we thought they would. Construction methods that are causing issues with zippers. The cost of the product coming back way higher than we would be able to sell it for. The setbacks are endless but expected. We look forward to the challenge with every product we design. If you don't enjoy a challenge we don't recommend designing and manufacturing products.
How does this design help when out in the field?
When starting a new project we always first buy up the competition to see what is out there, if there are any gaps in the market, and if we think we have innovative solutions to those gaps. When we bought up the competition for the FERNWEH we found three things that we knew we could do better. First and most importantly was comfort. In the backpacking camera bag space we found the comfort of our competition to be really lacking and so we focused a lot of our design and efforts on making sure the FERNWEH is the most comfortable bag on the market. We designed a six-point adjustment system on top of two frame sizes, two removable shoulder strap sizes, and two removable waist belt sizes, so no matter your body shape you can find the right combo to perfectly fit your body. The second focus was on access. Most backpacking bags are one big black hole with one maybe two access points into the main compartment of the bag. The FERNWEH has four access points into the main compartment so no matter how you pack your gear it is always one zip away from being in your hands. The final focus was on versatility of camera protection. We know everyone has a different sized camera and a different amount of gear they want to bring. The FERNWEH has eight different-sized options for Camera Cubes that integrate seamlessly into the bag and offer an endless combination of ways to bring and protect your camera gear. We also offer the ROUTE Pack, which is a rad, standalone, single body and lens carry solution that also integrates with the FERNWEH to create a dope quick access chest carry option for carrying your camera on the go.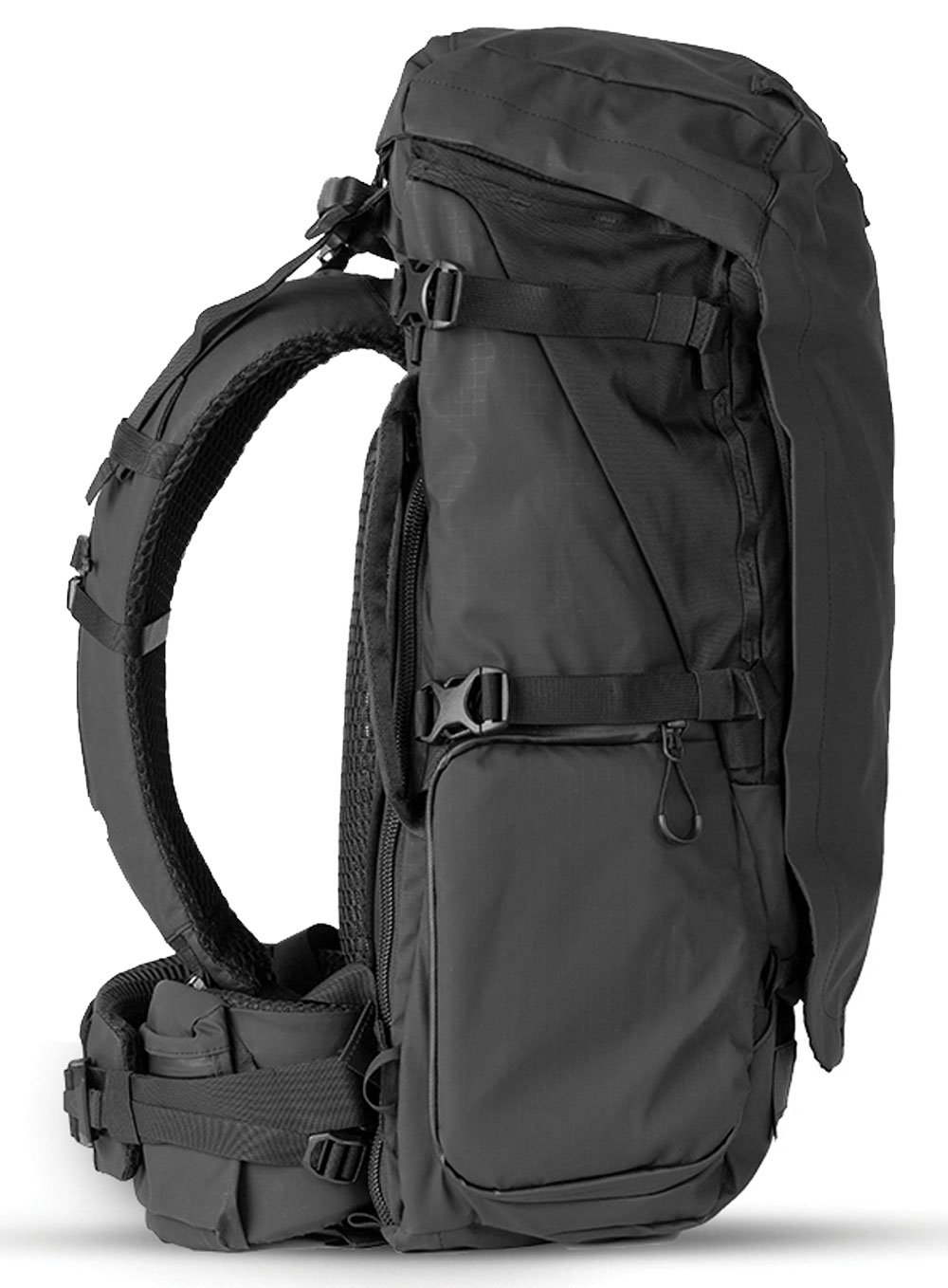 Do you have any words of wisdom for any aspiring designers/entrepreneurs?
Two things come to mind: "start now" and "there is no right way." It can be scary to take that leap into the unknown, and it keeps many people from pursuing their ideas and dreams. If you have an idea, don't wait. There will never be a "perfect" time to start, and there is no better time to start than now. Good things come to those who take action. And, if you fail, then keep going. Failure is a necessary part of success. And the second piece of advice: there is no right way. Living and operating under the assumption that there is a "right" way to do things can be debilitating and ultimately lead to operating out of the fear of being "wrong." Most of the decisions in a business aren't make or break. There are a million different ways to run your business, so do what feels best to you and you can always pivot when you want to. You get to create your business and it doesn't have to look like anyone else's.
What other products do you plan on releasing in the future?
Wouldn't you like to know [smiles]. At WANDRD we plan to stay in the travel and/or photography carry space for the near future. We have some really exciting products in the works already and some in the pipeline. The best way to be the first to know when a new WANDRD product is launching is to join our email newsletter.
Editor's Note: A version of this article first appeared in the September/October 2020 print issue of Tread Magazine.