Overlander Black Friday Deals for 2019!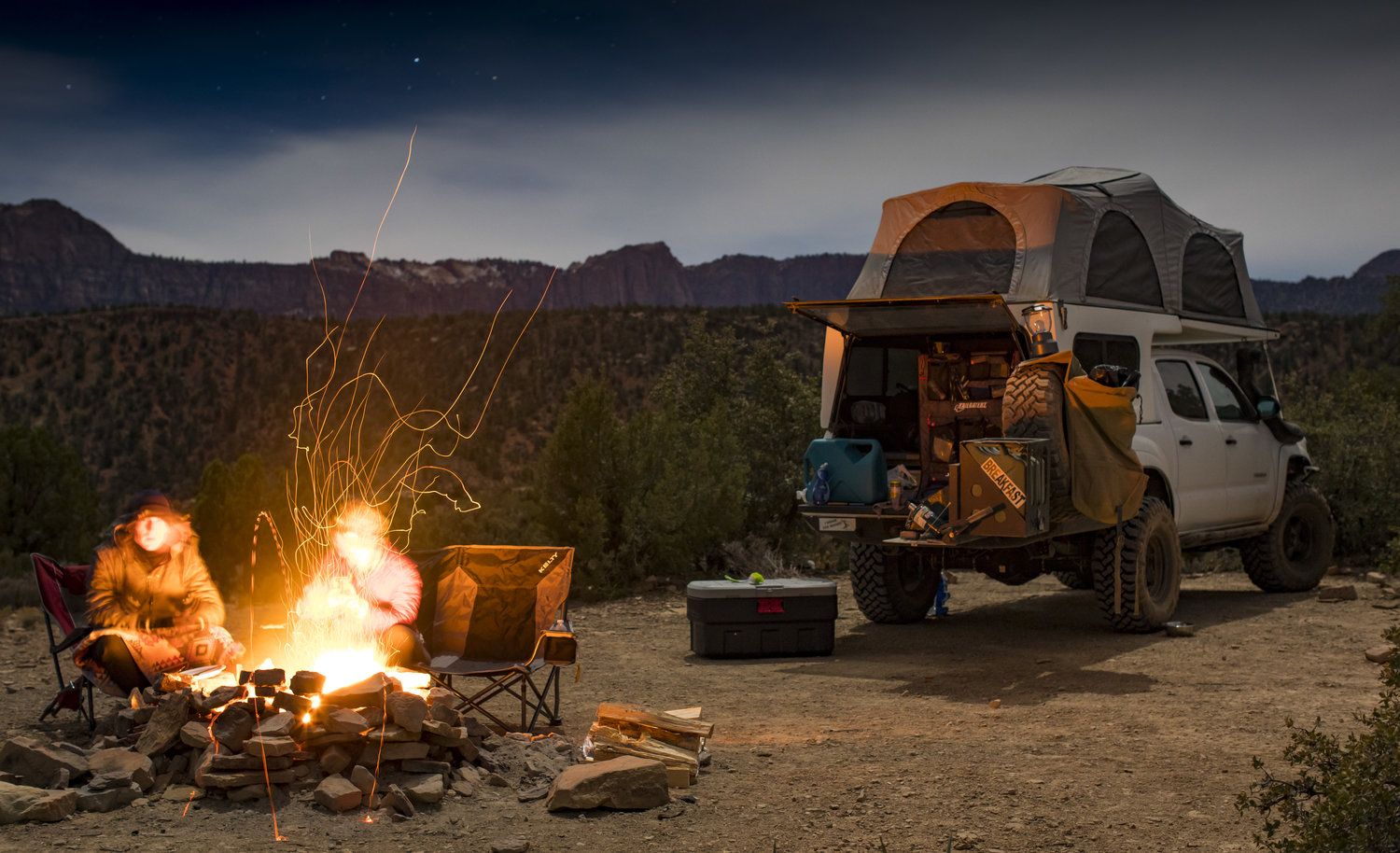 Black Friday does not only have to be about shopping for others. Plenty of people are looking for bargain deals, or simply a discount, on items already on the radar. Better yet, it's the perfect time for the significant other to get you the perfect present. We've compiled a list of Overlander Black Friday deals for the person who is starting out to those old pros who are looking to switch out some items on their rig or get some new duds.
Get your shopping on and don't forget to enter those COUPON CODES to get the discounts. Many of these sales last through the weekend, too.
Rooftop Tents
Have you been thinking about getting a rooftop tent? Now may be the perfect time. Many companies have great deals going on through the weekend worth checking out. Here are a few that caught our eye.
Cascadia Vehicle Tents
CVT is offering 40% off all hard shell and Summit tents or 35% off Gen 1 Hybrid tents. They're also offering discounts of some other great products.
View this post on Instagram
Visit CVT online to see different tent options.
Tepui Outdoors, Inc.
Tepui is offering 30% off select models of rooftop tents.
View this post on Instagram
ROAM Adventure Co.
This manufacturer of solid cases, awnings and rooftop tents has been growing in the market. A deal from them is worth checking out. ROAM Adventure Co. has announced 10% off rooftop tents, 15% off all awnings, and 20% off all rugged cases.
View this post on Instagram
Visit ROAM Adventure Co. for more information.
Gear & Accessories
There's so much to choose from, where do you spend that holiday bonus? Think about your needs versus your wants. Some proper recovery gear, comms or onboard air may need an upgrade.
Powertank
Got larger tires? Have you heard of Powertank? Developed out of the need for portable air for larger off-road tires, it is fast, reliable and portable. Powertank is offering 5%-20% off your purchase, depending on how much you spent.
View this post on Instagram
Visit the Powertank website for more on these Black Friday deals.
Step 22
American-made recovery gear, travel bags, and jack covers are all discounted at Step 22. That's a perfect place to find Overlander Black Friday deals.
View this post on Instagram
Midland
If comms is what you need, then this could be the deal for you. Midland is offering up their best deal of the year with everything on their site 25% off.
View this post on Instagram

Visit Midland USA's website to see what you can pick up.
Baja Designs
Proper lighting is crucial when on trail and you want to be sure you can see where you going, regardless of the conditions. Baja Designs, one of the top lighting companies, is again offering up to $150 cash back on purchases made direct from them or authorized dealers.
View this post on Instagram

Visit Baja Designs to check out the latest offerings from the Scientists of Lighting.
ICON Vehicle Dynamics
Beloved suspension company and maker of good looking wheels and armor has an Overlander Black Friday deal for you. They are offering 20% suspension products, 25% off wheels, and 25% off armor.
View this post on Instagram

Scope out products on the ICON Vehicle Dynamics and ICON Alloys.
Ironman 4×4
From lift kits and bumpers to snorkels and awnings, Ironman 4×4 has all kinds of Overlander Black Friday deals to offer.
View this post on Instagram
Front Runner Outfitters
Front Runner Outfitters, known for their variety of easy to install modular racks and accessories, is offering discounts on several products they carry. If you are on the hunt for a rack kit, rooftop tent or awning, they'll give 15% off. They also are offering 40% off stainless steel tie downs and 15% off Stratchits.
View this post on Instagram
Visit the Front Runner Outfitter website to check out the goods.
Clothing
If your rig is set and you don't need to do much more, maybe it's time for some wardrobe updates. New year, new you. Possibly either of these deals will tickle your fancy.
Triple Aught Design
Functional yet stylish design stands out with Triple Aught Design clothing. They are offering 35% off select items for men and women. Looks like the misses can get in on this deal, too. Or this is the opportunity to slide your favorite brand into her closet.
View this post on Instagram

Shop black Friday deals on the Triple Aught Design website.
Outdoor Research
Outdoor Research has decided to reward those who aren't shopping this Friday and decide to #OptOutside with the chance to win a Refuge Jacket. Simply pack up your leftovers, get outdoors in nature, snap a pic of your leftovers in nature, and post it to your feed with #OptOutsideLeftovers. Check out their post below for more details.
View this post on Instagram

Click the Instagram link above to learn more and participate.