Exploring with Purpose-Built Overland Rentals
Overland Rentals for Vacation
An overland rental vehicle can help for an adventure. Not everyone owns a fully capable rig. Nor one that is outfitted to the hilt with many of the accessories and aftermarket goodies you see on the vehicles here. There are still many areas that are accessible via a 2WD vehicle. However, for those who yearn to explore more and enjoy socially distanced areas, there is the solution of renting an already-built rig ready for adventure. With the growing popularity of this community, there are several options when it comes to renting an overland-ready rig.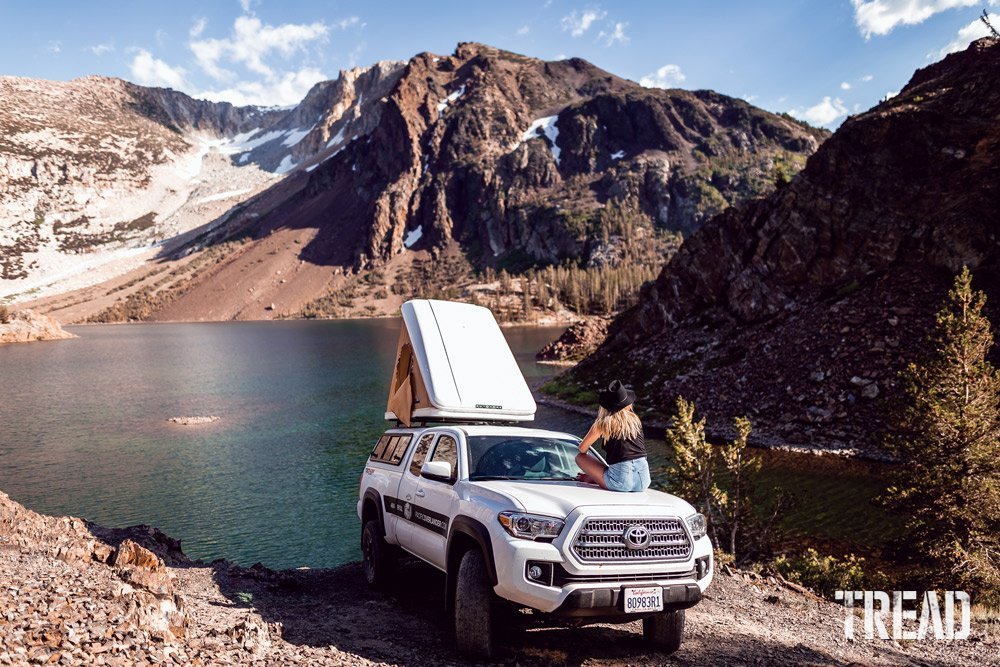 Let's face it. The popularity of overlanding has exploded in recent years—even more so during the current global pandemic. People are itching to travel and escape. For those who want to avoid airlines and crowds, they may look to the open road to find their solace. With many travel regulations in place, the best solution is simply to get in a vehicle and drive to the destination. Overlanders, off-roaders, vanlifers, and campers alike have found this lifestyle to be the answer for their wanderlust, and now more people are looking to follow suit.
Outfitted for Adventure
These capable vehicles are often 4WD and equipped with a quiver of performance-based modifications, either from the factory or via aftermarket support. This may include upgraded suspension, all-terrain tires, and armor—from skid plates to rock sliders. Although these overland rentals are meant to be used for off-the-grid camping, they are not for crawling, water crossings, mudding, or other extreme activities.
Overland Rental Process
The process to reserve overland rentals is very similar to traditional rental car agencies. You can book online or over the phone. Some companies, such as Blacksford, even offer the ability to book via text message or online chat. If you really want to go old school, you can fax or send the reservation via mail. As with most vehicle rentals, the agreement forms are signed and insurance is offered, but this is where the similarities end.
These adventure rental companies provide a more personalized experience and top-notch customer service. This may include one-on-one appointments to receive a full overview of the vehicle and equipment. Some will also offer suggestions for routes, campsites, and even education on backcountry driving and outdoor etiquette.
Titus Adventure Company takes it a step further by requesting the customer to fill out a pre-trip survey so they are able to make suggestions and offer advice for the specific trip ahead. They also offer delivery to the customer's home and will provide personal care items often forgotten on trips, such as chapstick, sunscreen, and hand sanitizer. "We provide customers information on a variety of topics, including what gear we will supply, what they should pack, camp food ideas, GPS map apps we recommend, and then some education on backcountry driving and camping etiquette," Travis Titus, of Titus Adventure Company, shares.
Opportunity for Educating
Education for the outdoors is another problem that can be provided for by using an overland rental company. Having dedicated experts accessible while on a trip gives some peace of mind while out. Some of the companies will be available by call or text to help answer any questions. Others will supply information kits with knowledge and tips, such as how to leave no trace, backcountry driving, and camping etiquette.
A major benefit to renting an already-equipped vehicle is the convenience it provides. Typically before a trip you may have your oil and other fluids topped off, check for any mechanical issues, and have the urge to make additional modifications. With an overland rental you can rest assured that the company will be providing a vehicle that is ready to go, saving precious time in the process.
Additional Gear with Overland Rental
No camping trip would be complete without the proper gear, as many of the overland rental vehicles will come equipped with rooftop tents and other outdoor products that will complete the campsite. This may include camp chairs, a cooler and/or fridge, kitchen kit, and other camping necessities to make the trip as memorable as possible. Additional packages for outdoor activities may be available to rent, such as mountain bikes, hiking gear, and equipment for water adventures.
Cost-Effective Vacation
The cost for these rentals are actually quite reasonable after you factor in what you're saving. On a typical trip you may pay for both a rental car and lodging. This also doesn't include the expense of outfitting a vehicle to tackle the terrain and all the camping gear needed for a cozy night under the stars. Once you factor that in, along with the dedicated service that is provided, you'll start to see the real value. As with many rentals there are standard fees associated and optional add-ons, with some companies charging for extra mileage placed on the vehicle.
Other options are available, including renting overland and off-road ready RVs or Sprinter vans.  Blacksford specializes in these types of vehicles, which are fully stocked and located at the airport for convenience. They even provide a free annual pass for the national parks. For those looking for more comfort and convenience, this may be a good solution. The Winnebago Revel, for example, is based on a 4×4 Mercedes-Benz Sprinter chassis and is plenty capable with on-demand 4WD and allows you to explore in style.
Guided Pre-Planned Trips
For some, the thought of going off-road or car camping is intimidating. One solution would be to go on a guided tour and travel with experienced professionals. In this scenario you may be able to bring your own vehicle, ride along with the guide, or rent an outfitted vehicle. These planned-out experiences provide the opportunity to see some of the most beautiful locations that are off the beaten path, while maintaining peace of mind.
Four Points Adventures specializes in all-inclusive experiences for their clients, many of which are tailor made. On the journey, guests are able to learn proper skills and techniques for off-road driving, overlanding, and camping. This is a great option for those looking to start and learn through their own experience, which is pre planned for them. Todd Rogers from Four Points Adventures explains, "As an example, in 2017 we did a pre-scouted Solar Eclipse adventure to Oregon (starting in the Black Rock Desert) that included big playa driving, hot springs, caving, and a full two minutes of the solar eclipse."
These adventure rental companies provide a more personalized experience and top-notch customer service.
Bring Your Friends Along  in an Overland Rental
With more people in the U.S. turning to localized travel, renting an overland-ready vehicle may be the best solution for those who don't already own a 4WD or AWD vehicle. This makes it easy for family or friends, as well, who may not have rigs to join in on the next trip. It also allows beginners to dip their toe into the water without the large financial commitment. There are several rental outfitters already established throughout the country, with more to come in the future. With these rental options you can spend your next vacation outdoors. Explore more to ensure you are able to have an unforgettable outdoor experience.
As Brandon Thomason from TopoTerra says, "People have the time they didn't used to and thus are taking the opportunity to travel in the U.S. What better way to do that than in a purpose-built camping rig." We have to agree. Exploring further-to-see areas not as easily accessible is the best way to fill time. And now that is much easier to do for everyone with options from overland rental companies.
Overland Rental Companies
Pacific Overlander
Location: San Francisco, CA, and Las Vegas, NV
URL: www.pacificoverlander.com
Vehicles Offered: Toyota 4Runner TRD Off Road, Jeep Wrangler Rubicon, Toyota
Tacoma TRD Off Road, and XV-2 XVenture Trailer
Other Amenities/Packages: Rooftop tent, camp chairs and table, all-weather awning, fridge/freezer, water can, cooking and dining equipment, snow chains, and camping gear
Price: Starting at $95/day for a forthcoming "entry-level" vehicle; $195/day for a fully outfitted "premium" vehicle (TRD Off Road, Rubicon, or similar)
Titus Adventure Company
Location: Denver, CO
URL: www.tacrentals.com
Vehicles Offered: Toyota 4Runner, Sequoia, and Tacoma
Other Amenities/Packages: Standard camping package (included with vehicle rental), Deluxe camping package, Mountain Biking package, Winter package, Water Sport package, Fly Fishing package, and Hunting package (coming soon)
Price: Summer rentals start at $220/night, includes camping gear and unlimited miles

TopoTerra Adventure
Location: San Diego, CA
URL: www.topoterra.com
Vehicles Offered: Toyota Tundra TRD Off Road, Jeep Wrangler, Toyota 4Runner TRD Pro, Toyota Tacoma TRD Off Road, SmittyBilt Scout Trailer, and more offerings to come
Other Amenities/Packages: Roof top tent and additional Camping Gear available to rent.
Price: Rigs start at $99/night + fees, trailers start at $60/night + fees, rooftop tents $40/night + fees.
Blacksford
Location: Bozeman, MT and Las Vegas, NV
URL: blacksford.com
Vehicles offered: Winnebago Solis, Revel, Vita, Porto, and View
Other Amenities/Packages: All-inclusive pricing including bath kits, kitchen kits, and bedding kits. Free national park pass, provisioning, and cellular-based WiFi in most vehicles.
Price: Starting at $199 per day (excluding taxes, insurance, and other fees)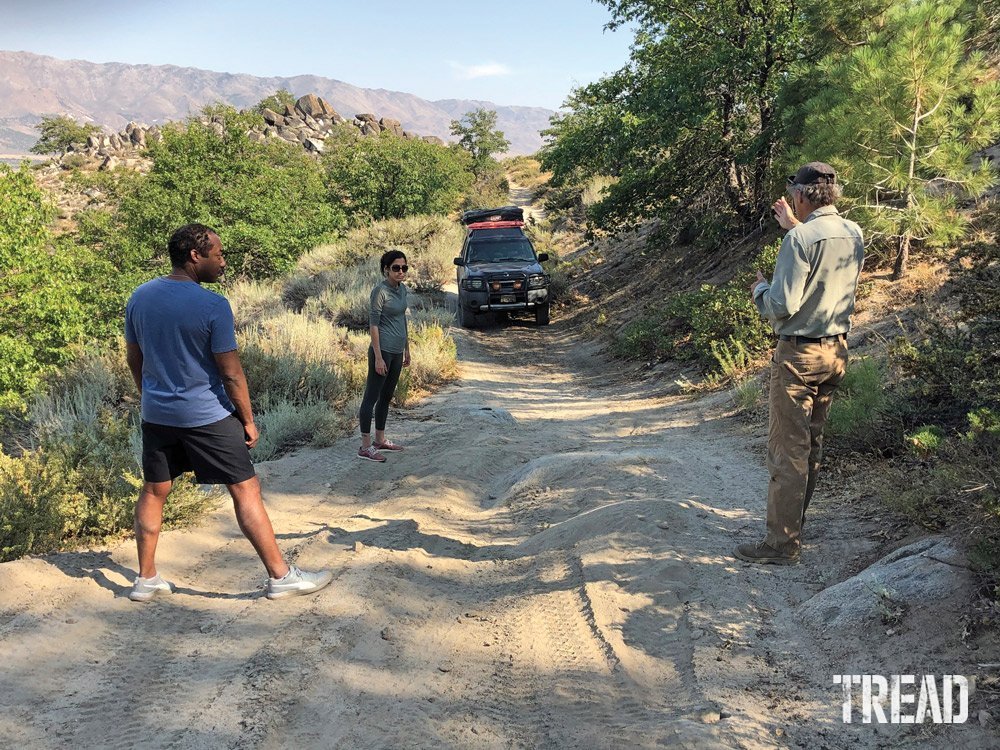 Editor's Note: A version of this article first appeared in the January/February 2021 issue of TREAD magazine.