Gifts for Kids; Gifts for Pets: Accessories for Your Favorite Trail Buddies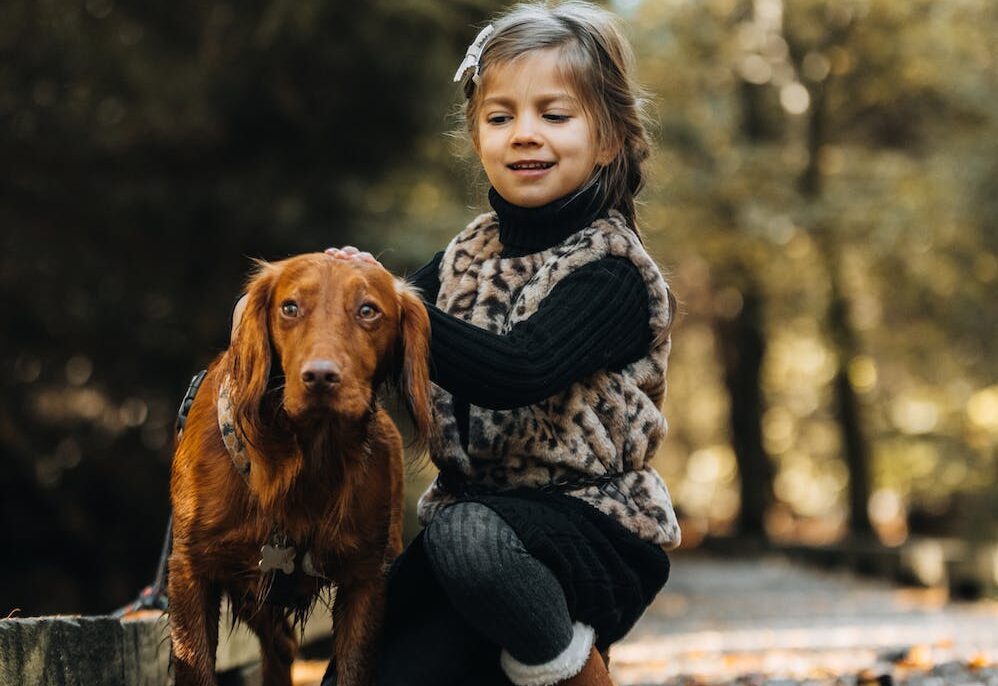 The Outdoors are Better with the Whole Family
Here at Tread, we love an "Outdoor Family." Whether you're vanlife overlanders with everyone in tow, or just love summers out camping with the whole family (pets included!), we have great gift recommendations for you this holiday season. Our list of gifts for kids will help you to inspire your kids to love nature and spending time outdoors. Our gifts for pets will make sure that your furry friend has the best accessories to thrive on the road or in the wilderness. Whether your trail buddy is your child, or a beloved pet, this list has something for you.
Gifts for Kids who Love the Outdoors
1) Scout 39 (S) Blueberry Knife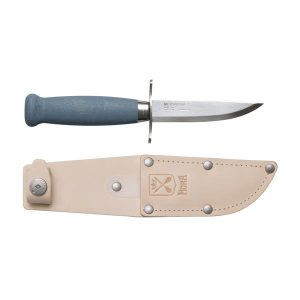 Okay, we know what you're thinking- maybe a knife isn't the best way to kick off this list of gifts for kids. But Tread disagrees! Kids who love the outdoors need to learn sometime how to use essential tools for survival. What better way to do that than with a knife specifically designed for use by children? With careful supervision, kids using the Blueberry Knife can safely learn how to handle this perfect tool. With double finger guards on each side of the hilt, and a handle designed for smaller hands, this knife is a must have for first timers in the great outdoors.
Price: $49.99
Learn more about the Scout 39 Blueberry Knife 
2) Wekapo Inflatable Lounger Air Sofa Hammock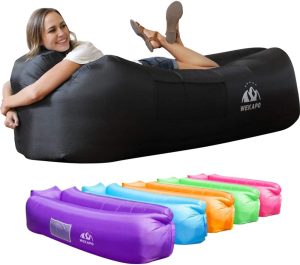 At the end of a long day in the wilderness, let your child crash on this awesome inflatable hammock while you take care of of your campsite. This hammock is perfect when you don't have a pump or rope for traditional inflatable beds or hammocks. It has a pillow shaped headrest that will help kids relax as dinner is made, keeping them in sight and out of trouble! This inflatable lounger even comes with a convenient carrying back that is compact and easy to store and transport.
Price: $39.98
Learn more about the Wekapo Inflatable Lounger 
3) REI Owala Flip Kids Vacuum Water Bottle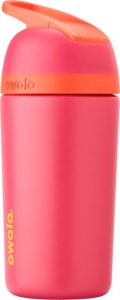 Cute, and functional! Kids running around on the trails or in the wilderness with you need to stay hydrated. This water bottle is a great choice for kids because of it's flip up straw that can be used one handed. It also has the added bonus of being leakproof while the lid is closed. The wide mouth allows for the addition of ice on hot summer days, and the vacumm insulated construction keeps drinks cool. It's tough to keep kids hydrated, but this water bottle makes drinking throughout the day easy and fun!
Price $20.00
Learn more about the Owala Flip Kids Vacuum Water Bottle
4) Camping Activity Book For Kids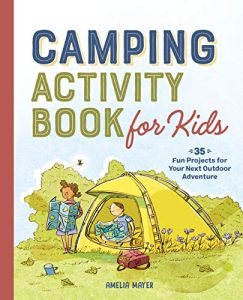 Don't worry about bored kids on your outdoor trips! This handy camping activity book will provide kids with endless hours of fun activities to help them appreciate nature. Foster a love for camping with challenges like knot tying, shelter building, and much more. Kids won't even know they're learning as they make their way through this workbook.
Price: $9.99
Learn more about the Camping Activity Book for Kids 
5) Firefly! Outdoor Gear LED 100 Lumen Finn the Shark Headlamp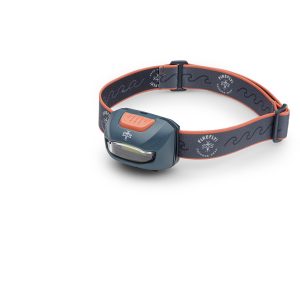 This headlamp is great for kids camping with their families. Sometimes those campsites get very dark after the sun goes down- make sure you always know where your kid is by giving them this handy light. If your child is scared of the dark (or just doesn't want to trip over a tent line), they can illuminate the path ahead while still staying hands free.
Price: $8.57
Learn more about the Firefly! 
6) Riderz Cupholder Companions
Some camping destinations are a long roadtrip away. If you're on a long haul ride with your little one, its best for them to have a friend! Riderz Cupholder Companions are the perfect stuffed animal to bring along for the trip! Now, you won't have to worry about your child's stuffed animal falling to the floor of the car and getting dirty, and you won't have to get distracted by reaching for fallen friends for your kids. Not only does it fit in a car cupholder- it also fits in backpacks, stroller cupholders, and much more!
With different friends to choose from and a weighted bottom to help keep them upright, Riderz is the go-to companion for your child on the go!
Price $19.95
Learn more about the Riderz Cupholder Companions
Gifts for Pets who Live for Adventure
1) Funny Fuzzy Reflective Dog Rain Coat
You don't want to get soaked in the rain, so why should your trail buddy? The reflective All-weather Waterproof Dog Rain Coat is the perfect protection for your furry friend from the elements. When you're out on the trails, protect your dog with this reflective rain coat that comes in all different sizes, from small to XXL.  This coat is water, wind, and dirt proof, which seamless zippers to keep fur from being pulled. As a bonus, it's perfectly washable and will light up your canine in the light of oncoming vehicles, increasing the overall safety on long walks.
Price: $39.99- $52.99
Learn more about the Funny Fuzzy Reflective Dog Rain Coat 
2) Dog Threads Matching Human and Dog Clothing
What better way to celebrate the holidays then to match your pets! Your dogs are an important part of your family, and Dog Threads has all sorts of fits for you, your kids, and your furry friends. Sweaters, flannels, and even pajamas can all match the whole family. With different styles and sizes to choose from, you'll have your pick of any fashion that fits you and your pets.
Price: $42.00-$80.00
Learn more about the Dog Thread Matching Human and Dog Clothing 
3) Bombora Dog Life Vest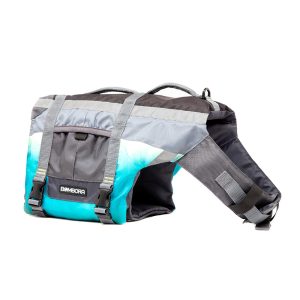 If you're bringing your adventure dog out on the river or for a swim in the ocean, make sure they're safe with the Bombora Dog Life Vest. This great vest doesn't hinder your dog's natural ability to swim, and gives full protection with marine-grade webbing and velcro.
Price: $65.00
Learn more about the Bombora Dog Life Vest 
4) Pet Fit For Life Dog & Cat Carrier Backpack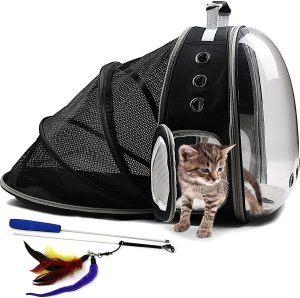 Adventure pets aren't just dogs! is your trail cat ready for a break from walking? This cat backpack is perfect for making sure your cat is secure while you're on the go. Even better, this pack extends to give your cat even more room and ventilation. With a full view of the area around them, your cat will love this!
Price: $42.95
Learn more about the Pet Fit For Life Dog & Cat Carrier Backpack
5) Ruffwear Knot-a-Hitch Campsite Dog-Hitching System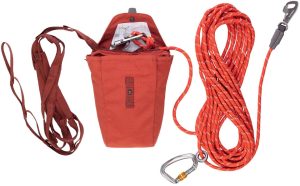 Rounding off our list of gifts for pets, let your dog roam safely at your next campsite with this dependable campsite dog-hitching system. With a swiveling carabiner to help avoid twists or knots in the line, and a quick set up tension system, this is the perfect fit for anyone who wants to give their dog some freedom while camping.
Price: $79.95
Learn more about the Ruffwear Knot-a-Hitch Campsite Dog-Hitching System
6) Arca Pet Cat and Dog First Aid Kit
No matter how many precautions you take, it's best to be prepared for injuries to your adventure pets. Anything can happen, and now you'll have a 100 piece kit to help handle anything that may befall your pet in the wilderness. It's the perfect size and weight for travel, including an emergency collar and thermometer. This kit is FDA approved, and a must have for anyone traveling with pets.
Price: $33.99
Learn more about the Arca Pet Cat and Dog First Aid Kit
Make Sure Your Kids and Pets are Covered this Holiday Season!