Outfitted: March-April 2017 Edition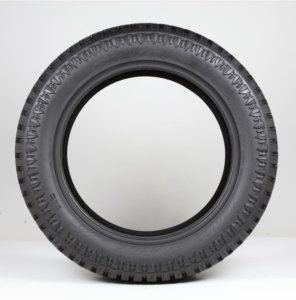 1. Atturo Tire Trail Blade X/T
The Trail Blade X/T is a new type of multi-terrain tire. A collaboration between Atturo and Quartermaster Knives, it offers the open shoulder and sidewall tread lugs of a mud terrain, combined with the offroad ability of an all-terrain and the road feel of a highway tire. 3-Ply Sidewall on LT rated sizes provide strength and durability both on- and off-road.
price unlisted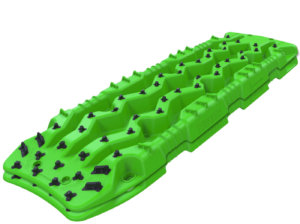 2. TRED Pro
TRED Pro is an all-in-one off-road vehicle recovery device that is specially designed to get your four-wheel-drive vehicle, ATV, and other equipment out of trouble when traction is lost in sand, mud or snow. Engineered and manufactured in Australia, TRED Pro is designed to give you the ultimate traction aid that will allow you to explore questionable surfaces with confidence, without letting the lack of traction disrupt your journey. Available in Green (shown) and in New Gunmetal Grey.
$238 (approx.)
3. Husky Liners X-ACT Contour Floor Liners
Save your truck's interior from unnecessary wear and stains with a well-made set of protective floor protection perfectly match the contours of your truck or SUV and combines indestructible strength with a soft, comfortable cushion. Add to that a premium look and Husky's exclusive features such as no-slip floor grip and you've got liner gold.
$149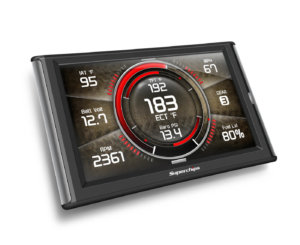 4. Superchips TrailCal
The all-new TrailCal for 2015 to 2017 Wranglers delivers unparalleled monitoring and control over your Jeep. Tire size/ gear ratio calibration, TPMS adjustments, on-screen Rubicon locker control in 4Hi, digital power switches, and idle adjustments for winching are just a small part of what the TrailCal can do. Best of all, this unit is plug-and-play. It doesn't require an ECM swap or any modification to the vehicle, so just plug it in and prepare to conquer just about any obstacle.
$450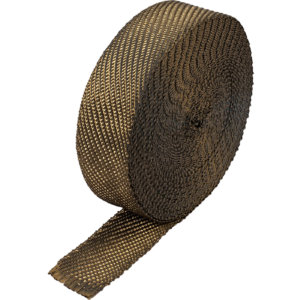 5. Heatshield Products Lava Exhaust Wrap
The Lava Exhaust Wrap keeps heat in your exhaust system but out of your engine compartment. Made in the USA from a special fiber weave of crushed volcanic rock, Lava Exhaust Wrap can handle up to 1,200 degrees of continuous heat while maintaining flow through the system at increased velocities. This results in lower air-intake temperatures and increased horsepower.
price varies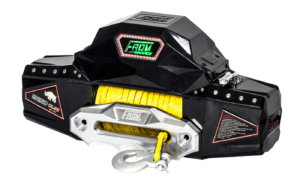 6. FROM Rhino 12.5S
The Rhino 12.5S winch, new from Full Range Of Motion (FROM), has a 6-horsepower motor that gives it a pull rating of 12,5000 pounds. Its wireless remote gives you total control in the palm of your hand. With the remote, you can engage the winch or switch it over to free spool; it has a vehicle battery indicator and it even displays motor temperature so you can avoid overheating. This winch control box also incorporates an LED logo that changes color to indicate winch motor temperatures.
$780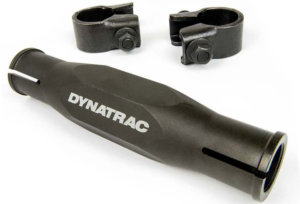 7. Dynatrac DHD Drag Link Sleeve
The DHD Drag Link Sleeve replaces the stock Jeep Wrangler JK adjustment sleeve on the drag link, a weak component that's prone to failure on lifted Jeeps. It provides more length, more adjustment, and is more than twice as strong as the factory sleeve. Its additional length helps center the steering wheel properly after a suspension lift and its extra adjustment allows for maximum travel to achieve optimum maneuverability in tight offroad obstacles as well as everyday driving situations.
$199
8. Jack Covers
Are you tired of your neoprene jack cover fading and falling apart? Jack Covers are built for years of protection and are designed to stand up to even the most demanding and rugged environments. Available in both 11 and 15-inch sizes and a plethora of colors, these covers help keep your Hi-Lift style jack lubricated and rust-free so when you need to use your jack, it will actually work. A jack left in poor condition is dangerous and can even be deadly! Don't get caught in the middle of nowhere with a dry and rusty jack that doesn't work; protect it with a Jack Cover.
11" $50 / 15" $60
Editor's Note: A version of this article first appeared in the March-April 2017 print issue of TREAD Magazine.