Outdoor Grilling Round-Up: The Latest for Your Next Adventure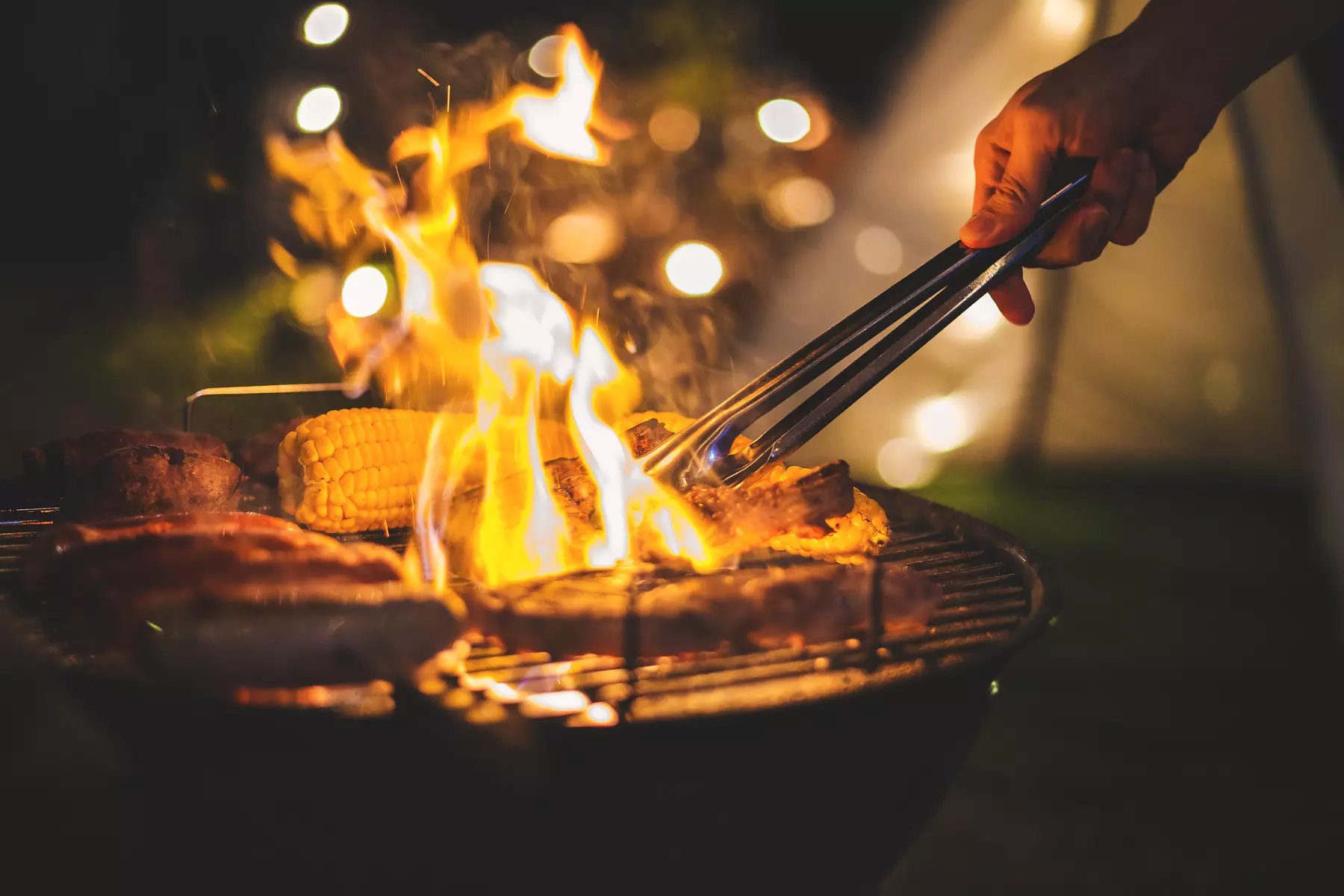 Sponsored
Enhance Your Next Grilling Experience
Winter is officially on its way out! After a cold season indoors, nothing is more exciting than the prospect of getting back out on the road, going hiking, overlanding and maybe best of all: grilling. Whether you're camping in a tent or going cross country, grilling is usually the best way to make sure every outdoor meal is delicious. Before you load up the cooler with steaks and burgers, check out this handy guide for the latest grilling products that are guaranteed to elevate your grill game.
1. Portable and State of the Art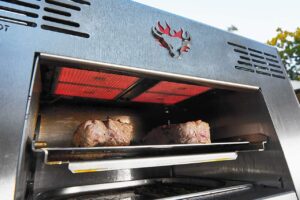 If you're looking for a powerful grill that can be taken on the go, Schwank Grills should certainly be on your list! Schwank Grills heat up to 1500 degrees using the exact same heating technology as the world's best steakhouses to make your food incredibly juicy and more flavorful! Grill steak, lobster, pizza, salmon, burgers, chicken wings, and more in only minutes. With such a wide range of use, this grill will be a perfect addition to your camp set-up, able to assist with a variety of meals.
Learn more at SchwankGrills.com.
2. Durable and Heavy Cast Iron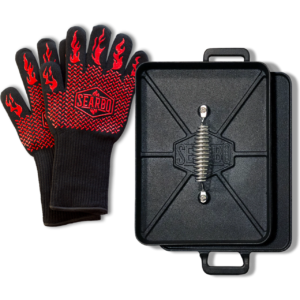 SearBQ is a flat iron griddle AND heavy cast iron press, engineered to evenly distribute heat from top and bottom—searing in juices and capturing flavors inside a perfect Maillard crust and delectable caramelization on both sides at once. FAST is Flavor!™ This handy griddle comes pre-seasoned and ready for non-stick cooking, easily handling meat (steaks, chicken, sausages), fish, veggies and more! The SearBQ comes with a press lid and a spring steel press handle to help you Double the Flavor in Half the Time!™ As an added bonus, check out the SearBQ 1472°F Heat-Resistant Gloves (shown in the photo above); the perfect way to protect your hands in any outdoor grilling situation.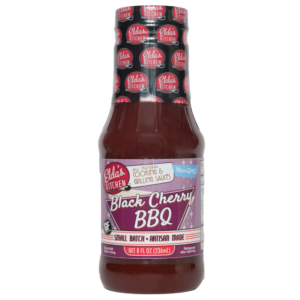 Everything you love about BBQ sauce is elevated to new heights by the sweetness and tang of cherry and a tantalizing hint of hickory smoke. Elda's Kitchen Black Cherry BBQ sauce is perfect for marinating meats, dipping treats, saucing pizza, and more! Perfectly sized bottles mean no waste or storing leftovers. These bottles are easy to pack up into a camp cooler or fridge for great dinners on the road, making outdoor grilling a breeze.
Find perfectly sized bottles of Elda's Kitchen Black Cherry BBQ sauce here.
See our favorite recipes for tasty ideas such as Black Cherry BBQ meatballs and ribs to enjoy with friends and family!
4. Time-Saving and Less Mess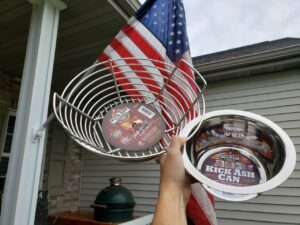 Every hero needs a sidekick, and every Kick Ash Basket needs a trusty Kick Ash Can. Kick Ash Baskets and Cans are custom-fit to your model charcoal grill and designed to increase efficiency, enhance temperature regulation, and save time during grill prep & clean up. Here's how they work together: Once you're done grilling, pick up your Kick Ash Basket and shake that ash to sift fire-clogging ash through the basket to collect in the Kick Ash Can at the bottom of your grill. Toss the ash, return the Can to the bottom of the grill, and you're prepped and ready for the next BBQ. For quicker cleanup and simpler startup—go with the Kick Ash Basket and Can.
5. Griddle Accessories for Any Dish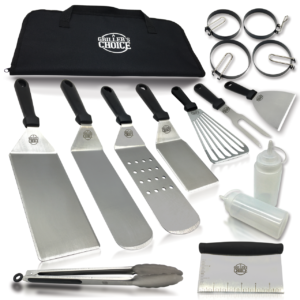 When you're out on an overlanding adventure, you need the best tools packed efficiently. Space and quality are key, and this Griller's Choice 16 piece accessory kit comes with commercial heavy- duty stainless steel hibachi, flat top and much more! This set was designed by a chef in close collaboration with an American engineer who has over 30 years experience in the grilling market and includes four spatulas, egg rings, scrapers, tongs, liquid dispensers and any other utensil you may need. It also comes with a custom-designed carrying case that can easily be packed away when you're on the go.
See a wide variety of Griller's Choice Products here.
6. An At-Home Grilling Option

When you're rallying at home between trips out in the wilderness, Mont Alpi Islands are your complete outdoor kitchen solution.  For the ultimate outdoor kitchen experience, adding an affordable modular Mont Alpi Island is key! Discover the Mont Alpi four or six-burner grill and its two additional infrared burners that will have you crafting impressive meals in no time. Grill enthusiasts will appreciate the even heat distribution and extra burner for searing and boiling that the Mont Alpi delivers. Mont Alpi is the only grill to have the all-new "Heat Wave" double layer sear plates to enhance your cooking experience.  This helps reduce grease flare-ups, retain heat, and encourage smoke, smells, and flavors that are essential for your BBQ. The 304 Stainless Steel cooking components ensure durability for years of enjoyment. Mont Alpi's solid construction with quality materials impresses even the most demanding barbeque masters. The grills are propane equipped, but quickly & easily convert to natural gas. Your choice of Stainless Steel or Black Stainless Steel will coordinate perfectly with the stylish white granite-composite countertops.  Some models have waterfall side cabinets for a sleek look. Cabinets and drawers provide abundant prep surface and storage space.  When the sun goes down, the interior halogen grill lights and color-changing LED lights on control knobs make grilling effortless. Additional modules increase the functionality of your outdoor dream kitchen!  The multi-tasking beverage center has a sink conveniently located near the prep area and the outdoor-rated lockable refrigerator has blue LED internal lights. The 90 Degree Corner Module creates a square-shaped counter extension, giving your island a convenient L-shaped layout. A heavy-duty electric rotisserie is standard for some models. Entertaining just got better with these affordable Mont Alpi outdoor kitchen island modules that enhance every outdoor living space, large or small!
To see more, visit outdoorkitchenpro.com