Roundup of the Latest Vehicle Accessories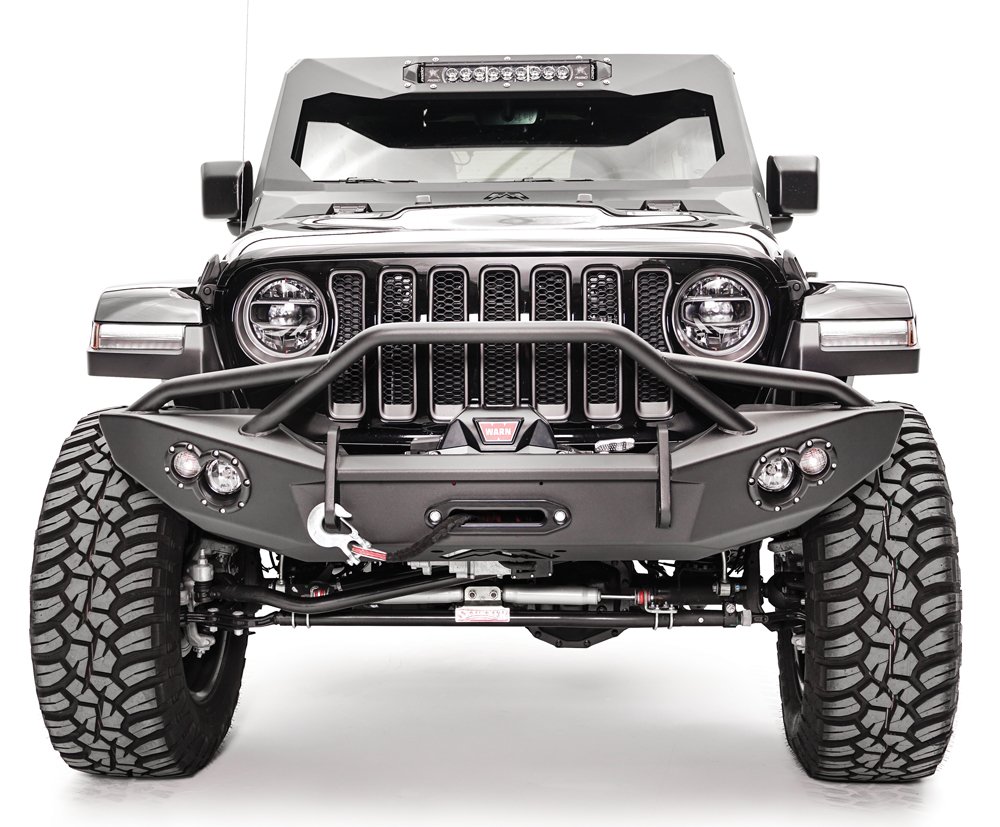 When you're out in your Jeep Wrangler, truck, or overloading vehicle of choice you may want to consider some of these vehicle accessories to have on hand.
ARMORLITE FULL VEHICLE KIT—JK FOUR-DOOR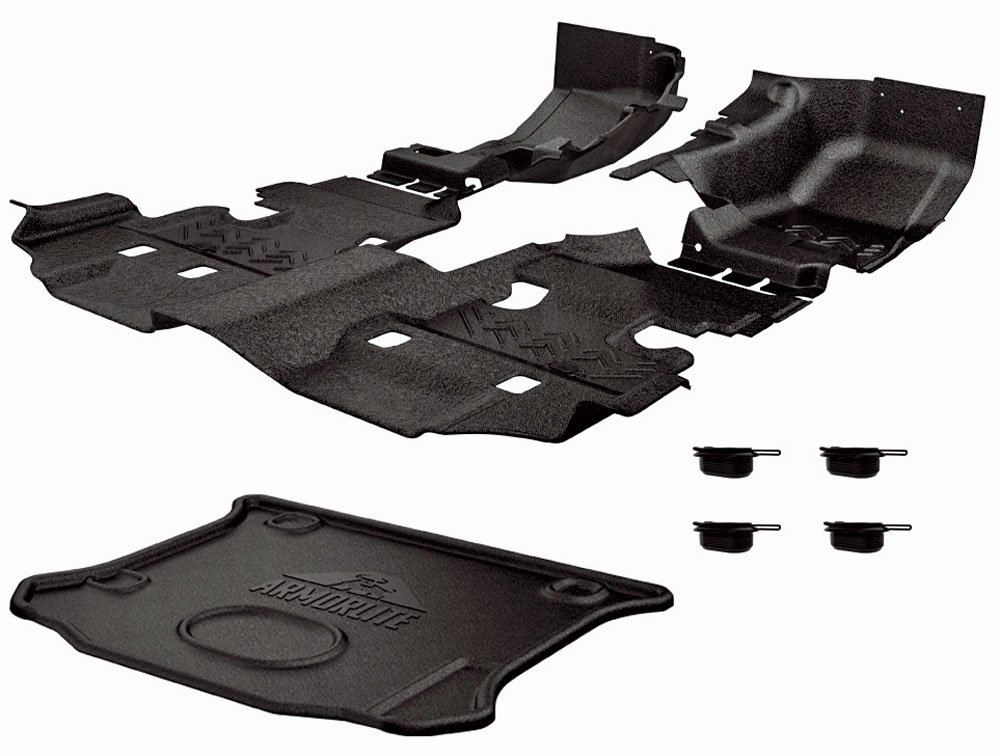 Armorlite provides an entirely new level of durability, style, and performance in a complete replacement flooring system for the Jeep Wrangler. It is easy to install, easy to clean, enables draining of the floor area, provides sure footing, and substantially reduces cabin heat and noise. The product line includes front and rear flooring, cargo mat, and drain plugs, and is available separately or as a full kit. Available now for JK, additional models will arrive later this year.
MSRP: $729
goarmorlite.com
GO RHINO SRM400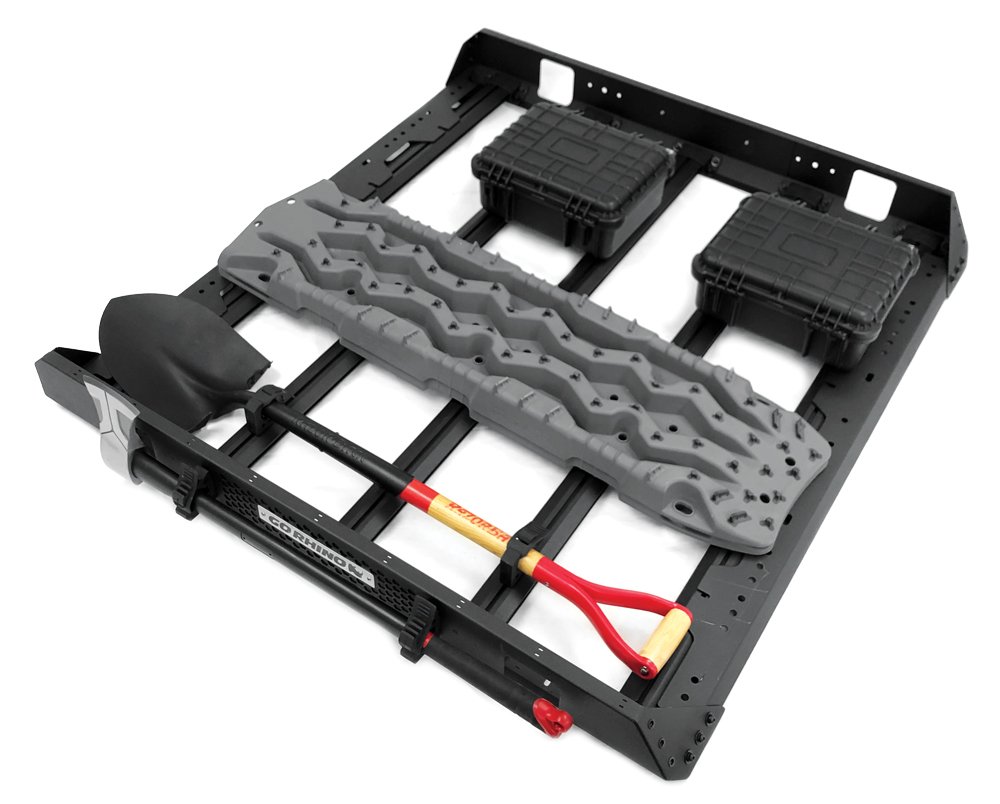 The SRM400 is Go Rhino's latest convertible rack innovation featuring basket styling with removable front and rear plates for long loads, mounting lights, and more. With a full 50-inch width, choose from 48-, 58-, and 68-inch lengths with crossbar U-bolt kit included. Easy, quick assembly, it comes in a durable textured black powdercoat finish. Accessories shown not included.
MSRP: $500
gorhino.com
VOLSA TRACK CLAMP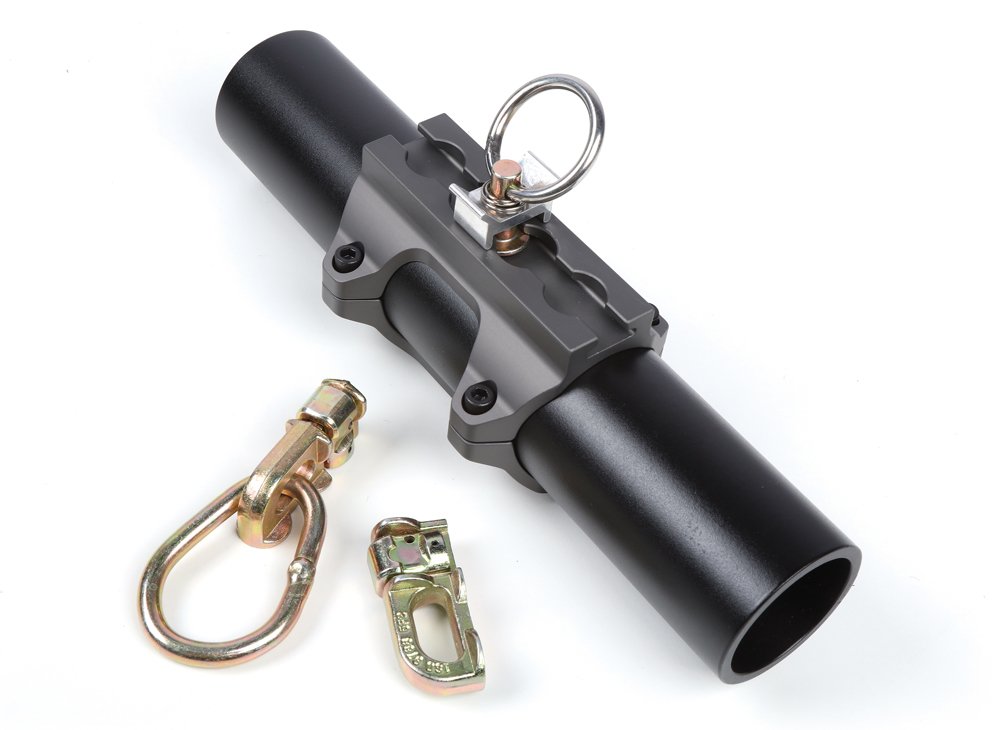 Volsa's proprietary Track Clamp fittings attach to your rollbar or accessory tubing to provide a convenient way to utilize a variety of aircraft-style seat track fittings for cargo control and other uses, like securing cargo, attaching cases, boxes, and equipment. MS33601 Mil-Spec seat track works with standard aircraft-style fittings and cargo tie-downs. High-strength, made-in-USA alloy steel attachment hardware included. Shown here with optional attachments.
MSRP: $130
trackclamp.com
WARN HUB WIRELESS RECEIVER FOR TRUCK WINCHES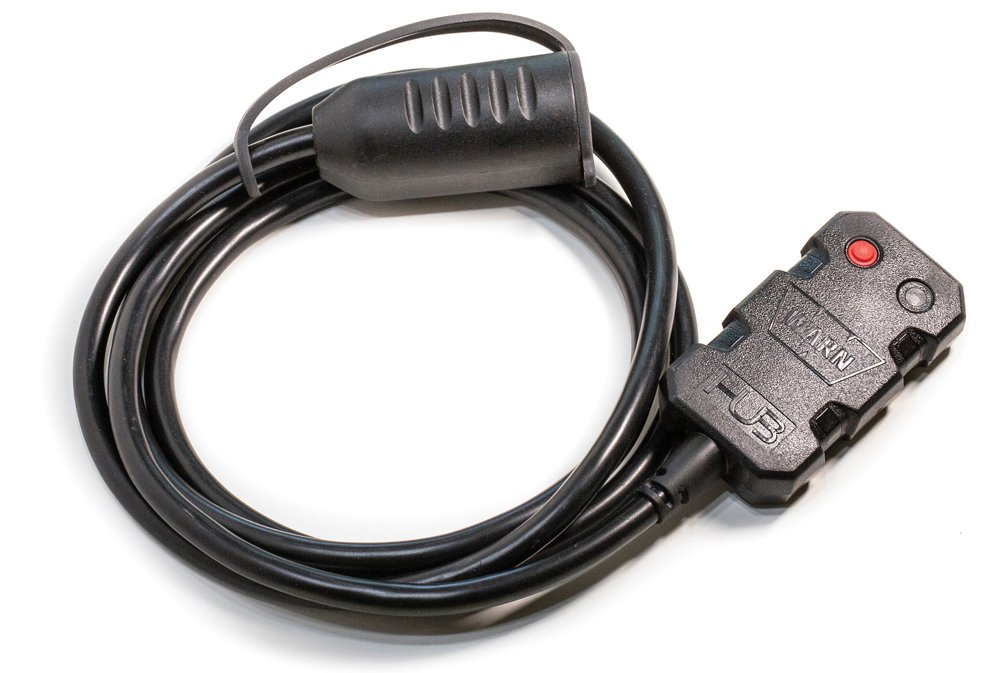 Control your WARN truck winch with your Bluetooth-enabled smart device. This wireless control system allows you to operate your contactor-equipped WARN truck winch using your smart device. The waterproof HUB Wireless Receiver connects to your winch, and then the free custom-developed app for either iOS or Android communicates with the receiver via Bluetooth signal. Your smart device will be able to operate the winch from up to 100 feet away and monitor your vehicle's battery voltage.
MSRP: $90
warn.com
MAXTRAX MKII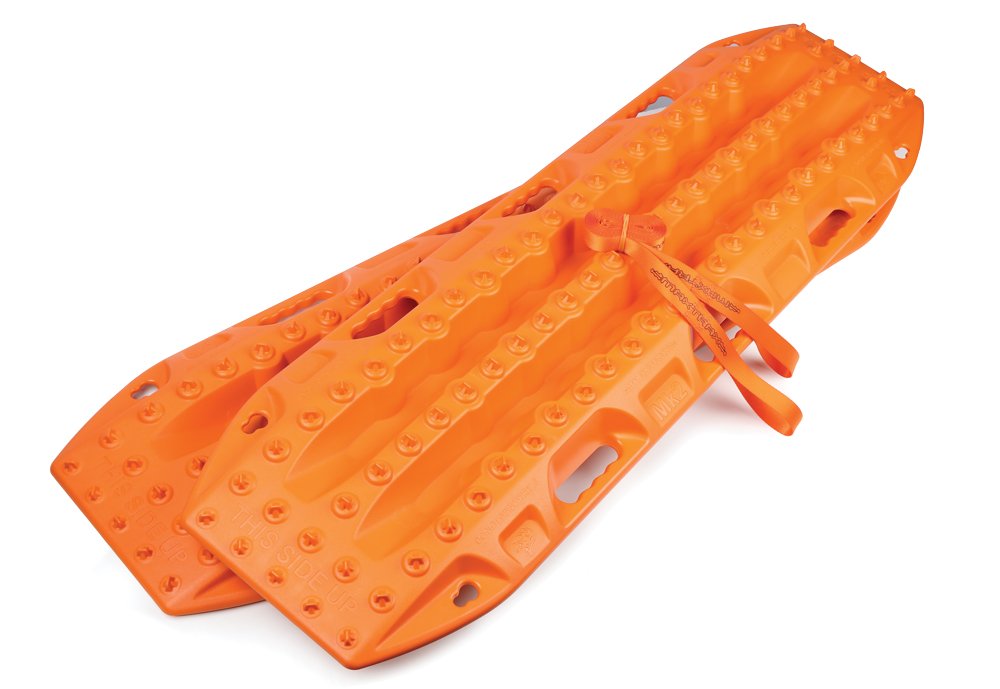 Here's one of the necessary vehicle accessories to have on hand. Billed as the original recovery board, Maxtrax boards can be seen on off- road vehicles of all types traversing a wide variety of terrain. If you ever get stuck you'll be glad you have a pair of these on board. Use them like a shovel to remove debris away then drive over them to safety. Sold as a pair with two leashes to help you pull them out of the muck. 
MSRP: $300
maxtraxus.com
FAB FOURS LIFESTYLE WINCH BUMPER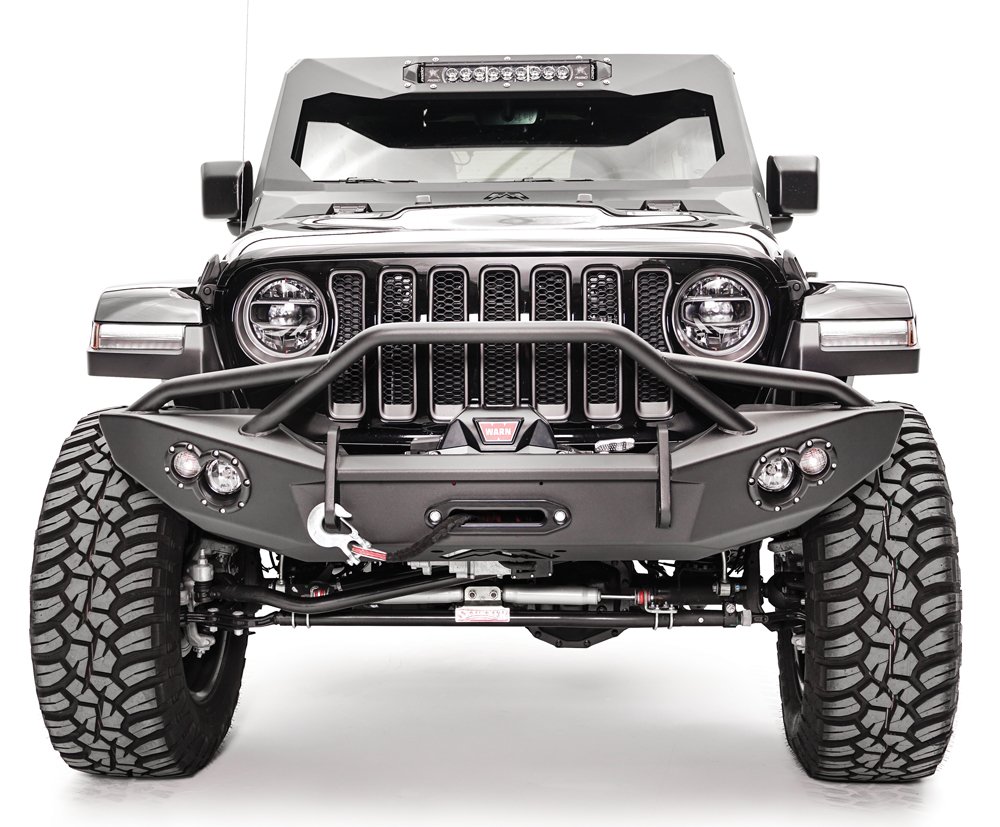 The Fab Fours Lifestyle Winch Bumper is a stylish, high-clearance bumper with integrated D-Ring mounts and lights. Its design is focused on its strength and rock-clearing abilities. The winch-ready bumper is available with or without guard and can accommodate 10,000-pound winches or smaller. As a bonus, Fab Fours' LED 90mm fog and 60mm turn indicator lights are included free with the bumper.
MSRP: starts at $1,759
fabfours.com
STEP 22 PANGOLIN TOOL ROLL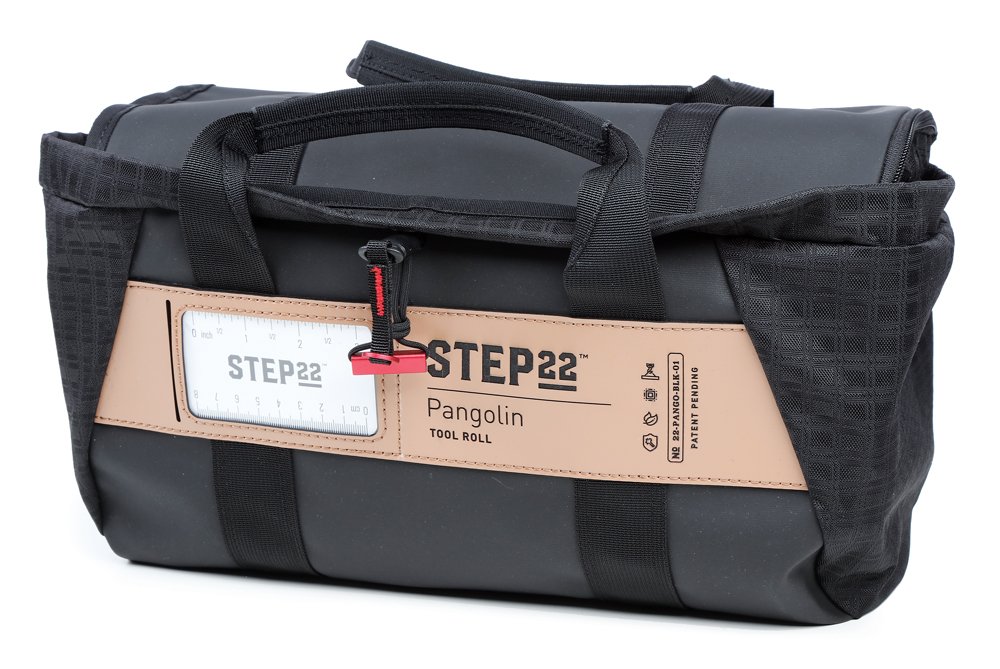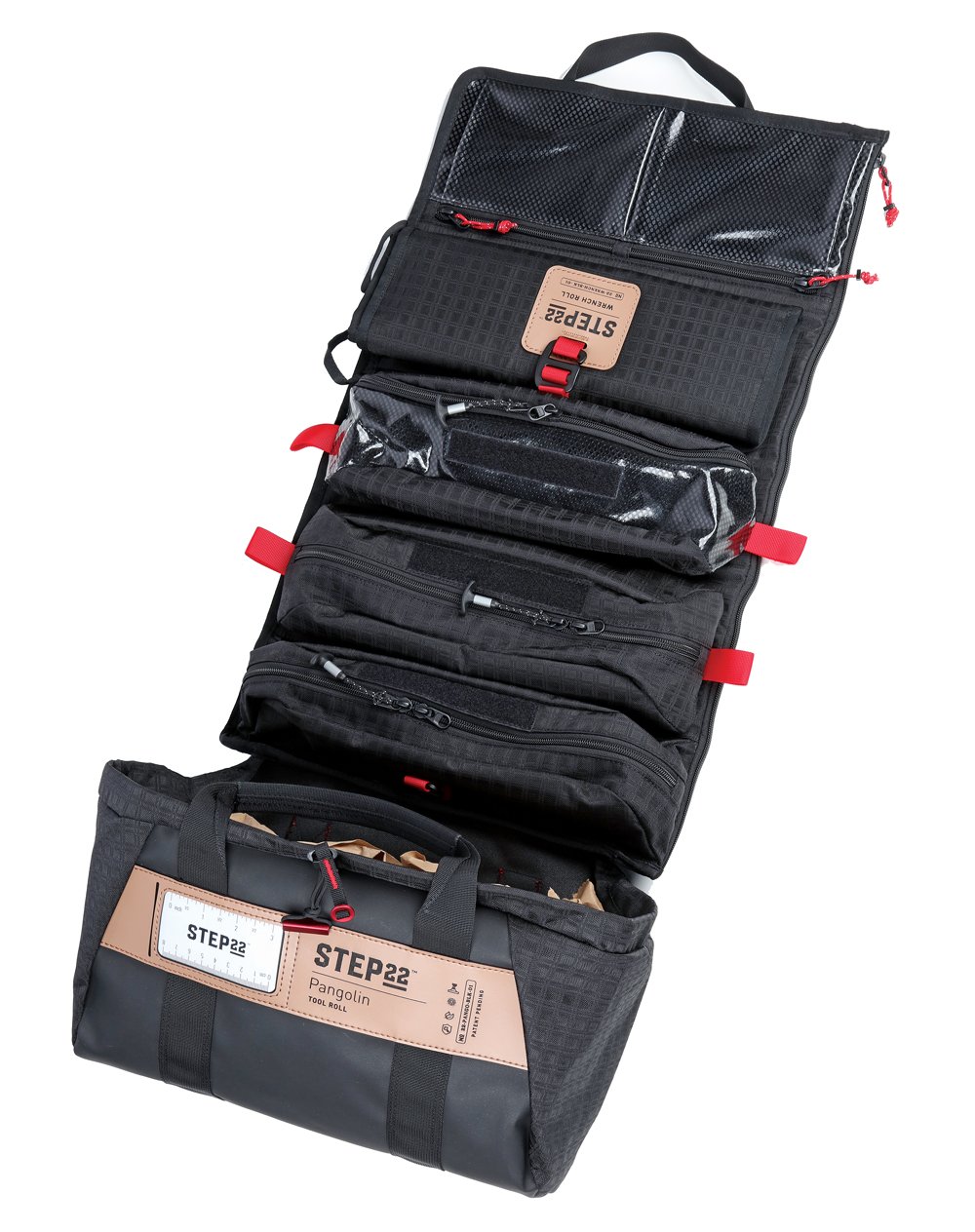 The Pangolin Tool Roll provides you the perfect combination of a convenient carry tool bag and the organization of a tool roll and pouches. The bag is modular and can be configured to perfectly fit your needs. With eight different usable pockets, pouches, and compartments it is easy to stay organized with even the most complicated set of tools.
MSRP: $145
step22gear.com
BODY ARMOR 4X4 ROLLBAR GRAB HANDLE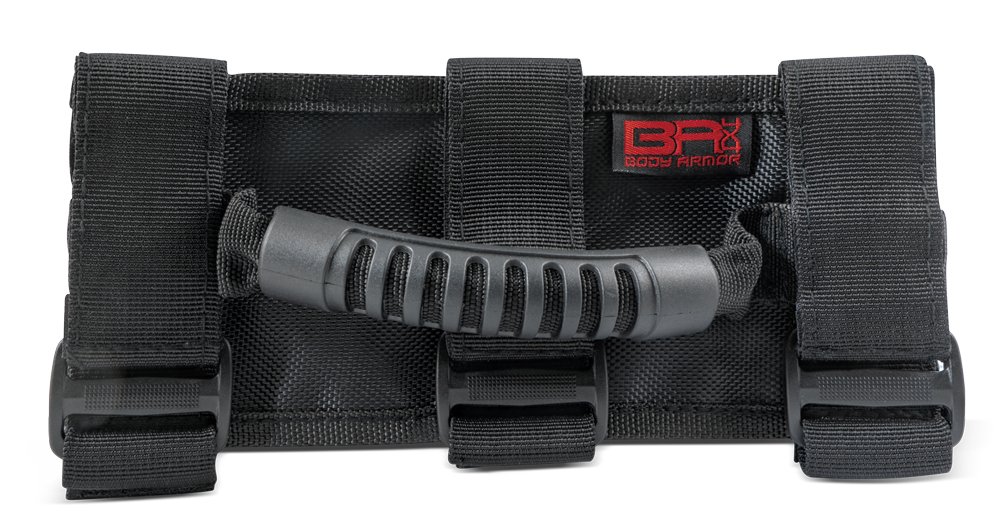 Get a grip anywhere you have a bar to attach this grab handle to. Made of durable nylon webbing and industrial-grade hook and loop, this rollbar grab handle is built to attach to 2- to 3-inch rollbars. Just attach it in seconds and you're good to go. It features anti-slip handle grips. Sold in pairs.
MSRP: $18
bodyarmor4x4.com
Editor's Note: A version of this article first appeared in the September/October 2020 print issue of Tread Magazine.