MUDSLINGER: Honda Fourtrax Foreman Rubicon 4×4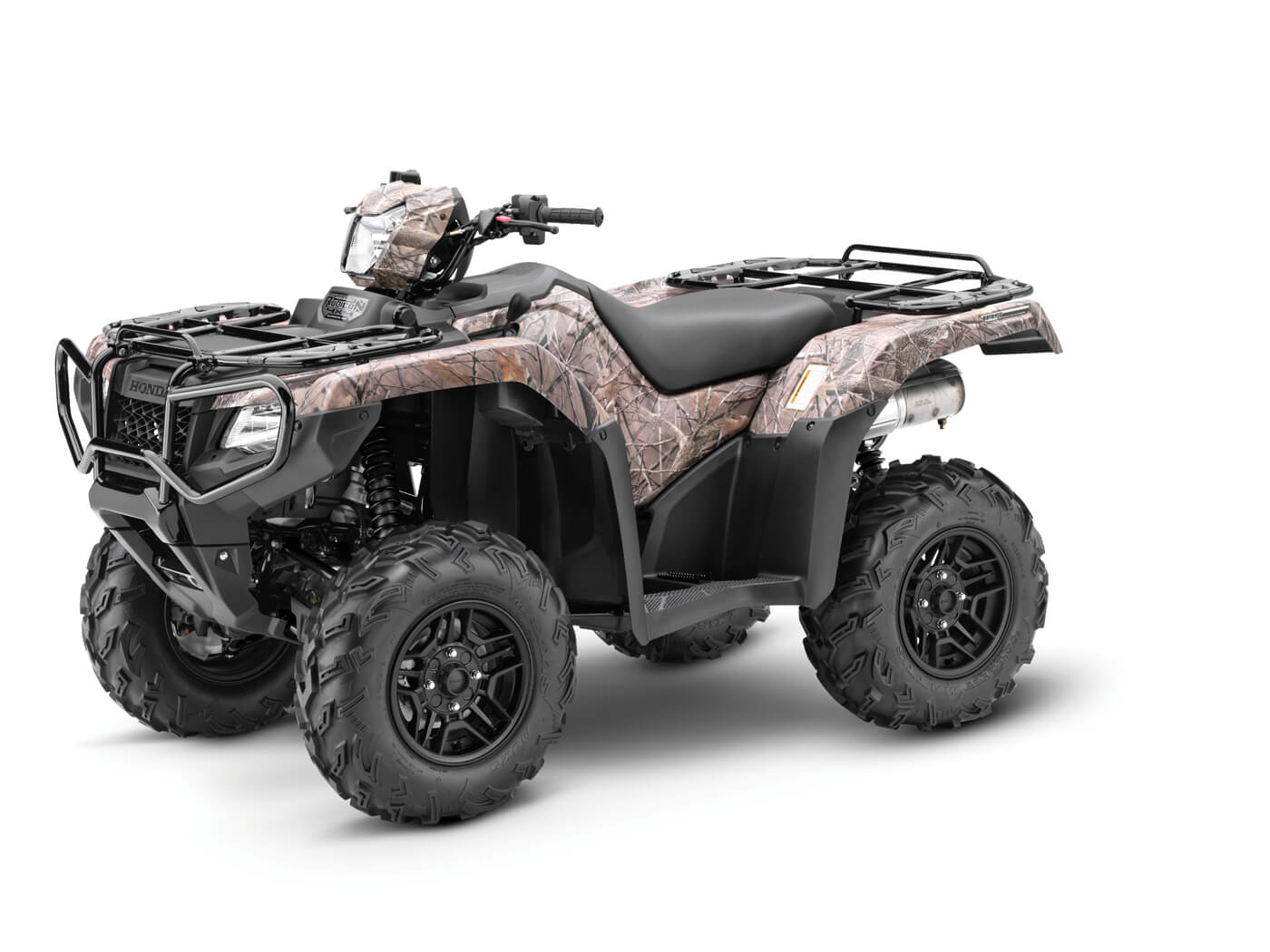 The world of ATVs is every bit as complex, stratified, and specialized as that of trucks, SUVs, and Jeeps. There are myriad offerings, ranging from small and nimble 2WD ass-hauling variants to big 4WD gear-hauling specialists. We set out to find one that was a perfect "medium rare" on that spectrum – that you could safely ride into the brush with your gear on a hunting or fishing trip without the fear of getting stuck, but still be able to haul ass doing it. Oh, and all this with a reputation for reliability and without offering you a sore ass at the end of it all. Enter the Honda Fourtrax Foreman Rubicon 4×4.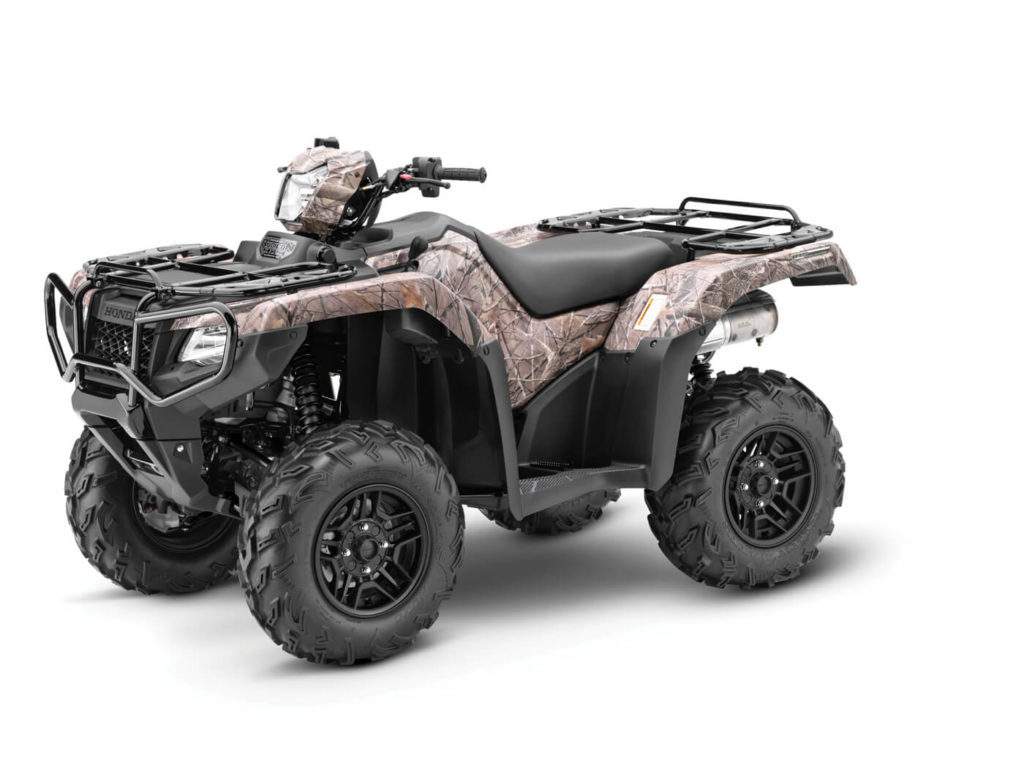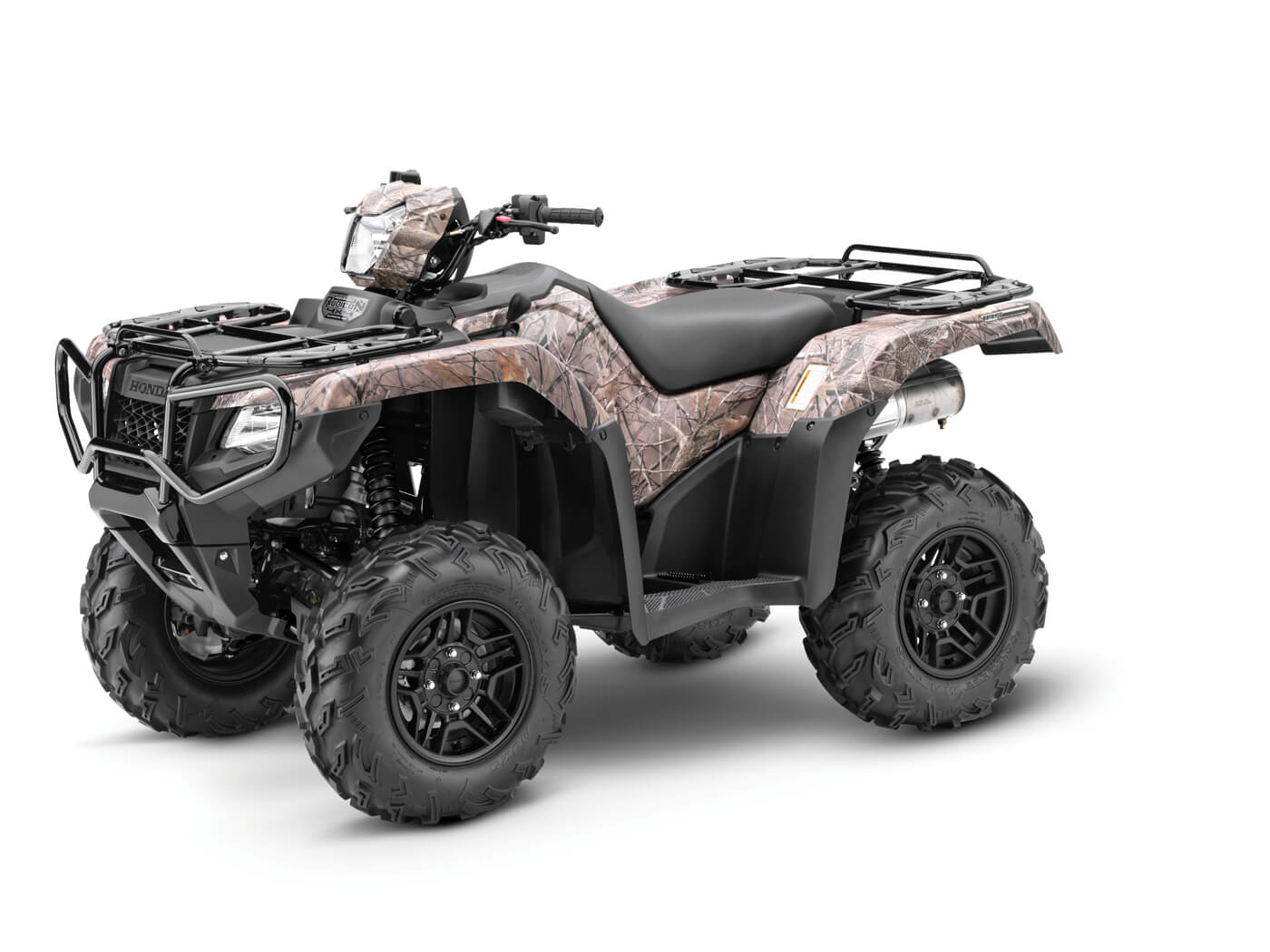 POWER
The Rubicon comes strapped with Honda's proven fuel-injected 475cc single cylinder four-stroke engine, which gets you 28 horsepower and 28 ft-lbs. of torque across a broad rpm range. Advanced fuel injection guarantees quick throttle response and makes fuel refills a little easier on the wallet, while the low-end torque helps with hauling and towing. An electric starter saves your precious limbs from the work, but fear not – there's an optional aux recoil if the electric starter should fail.
SUSPENSION
Front:
Independent double-wishbone suspension with 7.28 inches of travel helps the Rubicon articulate over just about anything you might encounter on the trail, while providing excellent ride comfort.
Rear:
In 2017, the Rubicon sports fully independent rear suspension with 8.46 inches of travel and an optimal shock ratio, helping to ensure constant tire contact with the ground over difficult terrain, while at the same time smoothing out the bumps, making life easier on your own rear end for those long haul rides. Meanwhile, preload adjustable shocks allow fine-tuning of suspension depending on your haul.
TRANSMISSION AND DRIVETRAIN
Transmission:
You can have your Rubicon with either a dual-clutch automatic transmission or a good ol' fashioned manual (and that's the one we'd choose – if for no other reason than durability). If you do opt for the auto, though, you'll get real compression braking ability for steep terrain, and a low-range gearbox to help when torque is of the essence.
Drivetrain:
Things get serious in the Rubicon. To start, the engine is mounted longitudinally, which eliminates extra friction seen in horizontal designs, necessitating 90-degree drivetrain bends. On top of that, you'll have Honda's "Traxlok," which gets you 2WD, 4WD, and a front locking differential. The system also features a "Speed Override" mode when the front diff is locked, which allows increased wheel speed for situations like deep mud.
CAPACITIES
Rack Capacities:
You'll have no trouble escaping into the woods to ride out the apocalypse with the Rubicon – the front rack can support 99 pounds of gear, while the rear can hold an additional 187 pounds.
Towing Capacity:
If 286 pounds of carrying capacity just isn't enough for you, the Rubicon can safely tow another 1,322 pounds of gear. Seriously, at this point, you could forget your hunting trip and focus on starting a new civilization.
BRAKES AND TIRES
Front:
7.5-inch hydraulic discs; Maxxis MU25; 25×8-12, specially designed with an aggressive tread pattern to excel in mud and sandy terrain.
Rear:
6.7-inch hydraulic disc; Specialized Maxxis MU25; 25×10-12, specially designed to make the most of the Rubicon's fully independent rear suspension.
LIGHTING AND CONVENIENCE
Lights:
With no fewer than three headlights, you won't have trouble lighting the road ahead on an early morning hunt or a fishing trip run late. The dual fender-mounted lights are stationary, while the 50-watt light up top swivels with the handlebars, aiming the light where you're aiming the ATV. It's independently powered, so you can turn it off when you don't need the extra light in addition to the fender beams.
Generator:
You can use your Rubicon as a generator, too – a convenient plug-in receptacle mounted up front can put out 470 watts of power for your accessories.
Digital Display:
A maintenance minder tells you when it's time for service and is integrated into the same display as the speedometer, odometer, hour meter, gear position indicator, clock, fuel gauge and 2WD/4WD indicator.
Dual-purpose Lever:
A single lever sets the parking brake or engages reverse gear, depending on which direction you push.
[divider]SPECS[/divider]
COLORS:
RED, YELLOW, OLIVE, PHANTOM CAMO, MATTE GREY METALLIC
GROUND CLEARANCE:
9.4"
SEAT HEIGHT:
35.8"
TANK CAPACITY:
3.9 GAL.
WEIGHT:
690 LBS. (Full tank and all fluids)
[divider][/divider]
Editor's Note: A version of this article first appeared in the Fall 2016 print issue of Tread Magazine.