2016: OFF-ROAD WHEELS YOU NEED.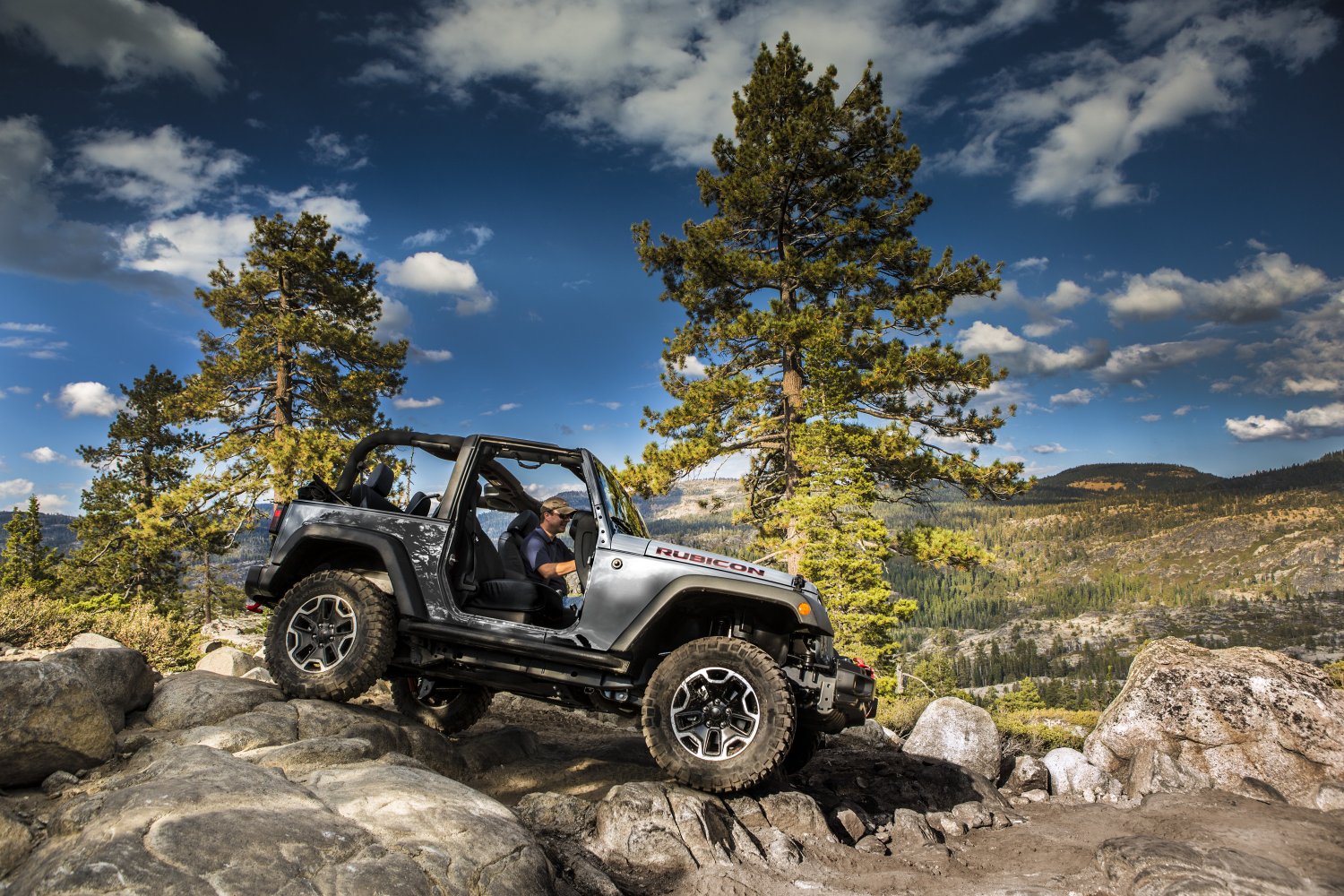 You can't reinvent the wheel.
That's true, but you can always improve it. It's with that logic that we started digging around for wheels that not only look good, but were also built with a purpose. Whether you like to crawl over rocks or enjoy extended backcountry explorations, you want to find the perfect set of wheels for your specific application. We know that can be a mind-numbingly long process, though, one that takes a lot of homework and researching. In this edition of Rock 'n' Roll, we gathered a collection of the best wheels in 2016 for you—just to get things rolling.
MAMBA/ M19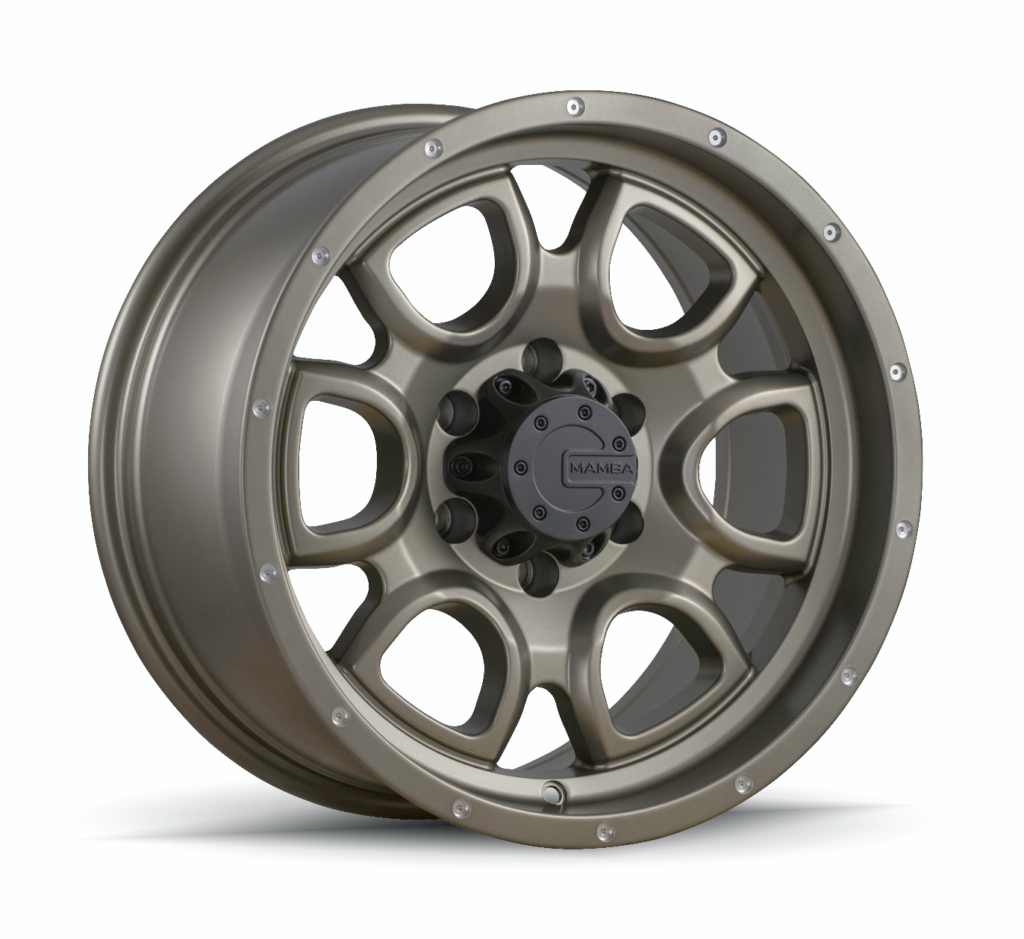 Mamba Offroad Wheels claim the M19 is so good looking, it'll even make mud look good. And without a doubt, the M19 is a fun piece of metal to look at; better yet, it's completely solid metal. Made of casted 6061 aluminum with forged aluminum caps, if these wheels look solid, it's because they are. With diamond-cut clear-coated finish, the M19 features a rugged and precise 6- "d" window design for on- or off-road destined trucks, Jeeps and SUVs. The M19 is available in Matte Black with drill holes or Full Bronze with drill holes. Sizes available for 5-and 6-lug are 15×8, 16×8, 17×9, 18×9, and 20×9 and 18×9 and 20×9 for 8 lug applications.
CENTER LINE/ LT-2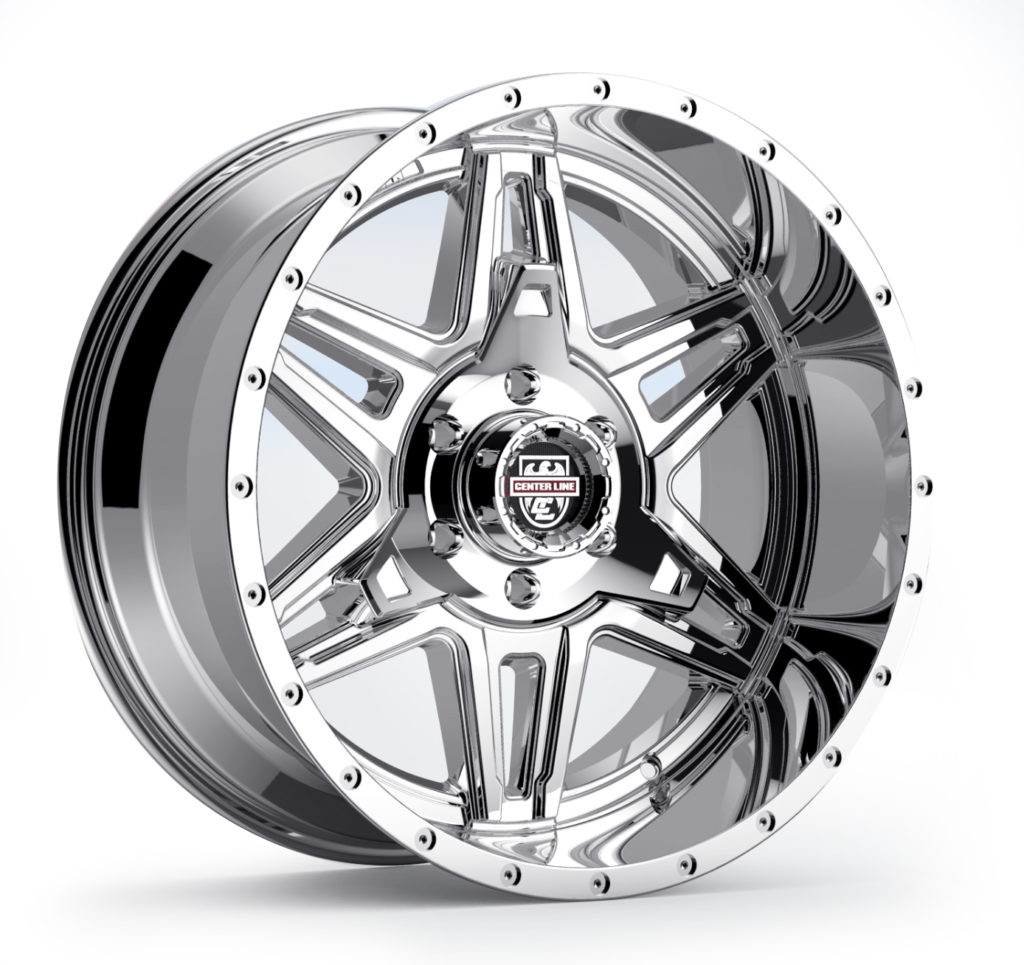 The Center Line LT-2 Wheels were built to take your lifted truck off the grid in 2016. And if you want to increase the looks and performance of your rig while pushing its limits, the slanted 6 split-spoke design, along with the lip of the LT-2 has a riveted appearance that will lend you a bold and aggressive look. Manufactured from a rotary forging process, the LT-2s come in 20×10 sizes and shine in gloss black, machined black, or PVD.
PRO COMP/ 44 Syndrome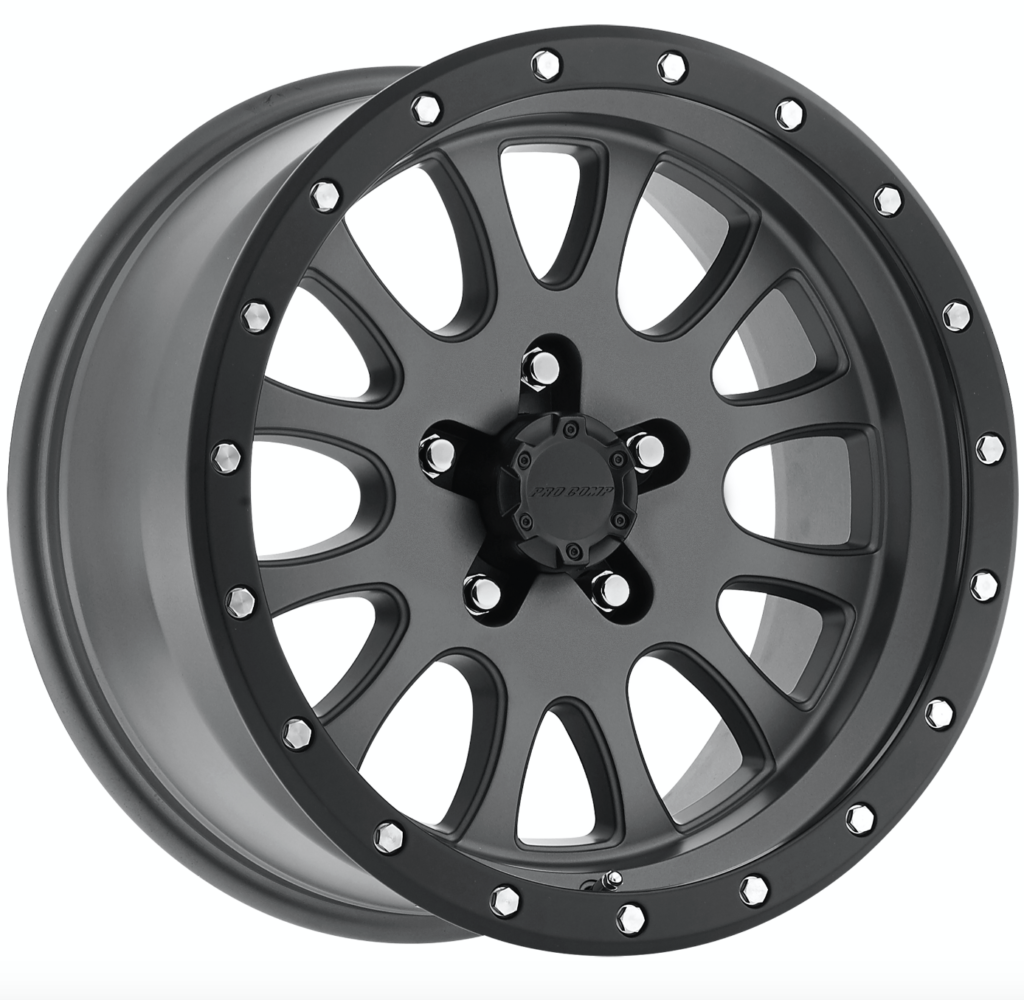 Pro Comp's Matte Graphite 44 Syndrome made waves at SEMA 2015's New Products Showcase. It did so well, that it gained recognition as one of the best wheels of the year – we bet that will continue in 2016. The 12-spoke design with a simulated beadlock style lip compliments the styling of modern trucks and Jeeps and its aluminum construction and state-of-the-art casting technology result in unsurpassed wheel strength, quality, and value. The Syndrome is available in 17-, 18-, and 20-inch diameters in bolt patterns to fit most truck, Jeep, and SUV applications. Two different finishes are available in each size, including Satin Black and Matte Graphite, both with replaceable stainless steel bolts.
GRID/ GD01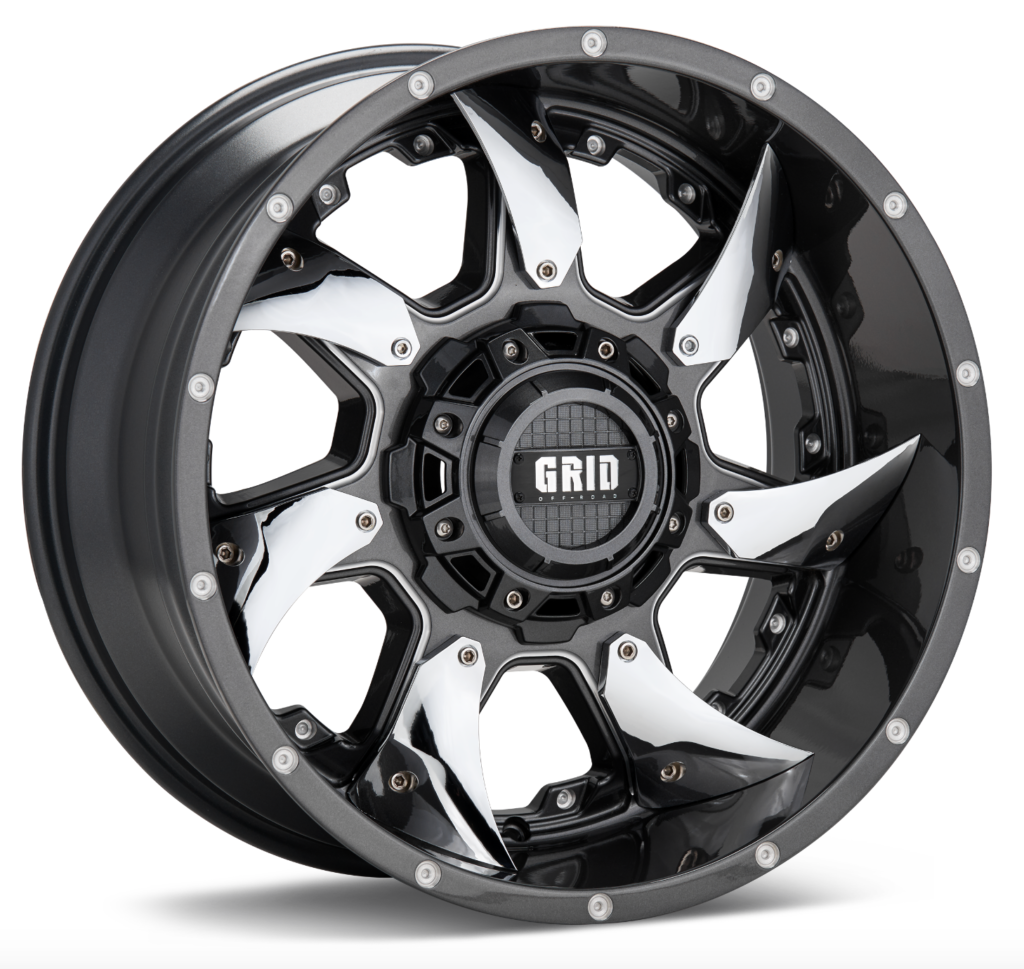 Need a new direction in life? By way of right or left directional plastic inserts, the GRID GD01 offers a truly directional design. These inserts are also paintable if you want to take your custom look even further. Also, The GD01 features a 2-piece center cap design to access manual locking hubs and each application has a vehicle-specific bolt pattern and center bore, all of them TPMS-compatible. Choose from black with carbon fiber finish inserts, gloss graphite with chrome inserts, or chrome with black inserts.
RENNEN/ Onyx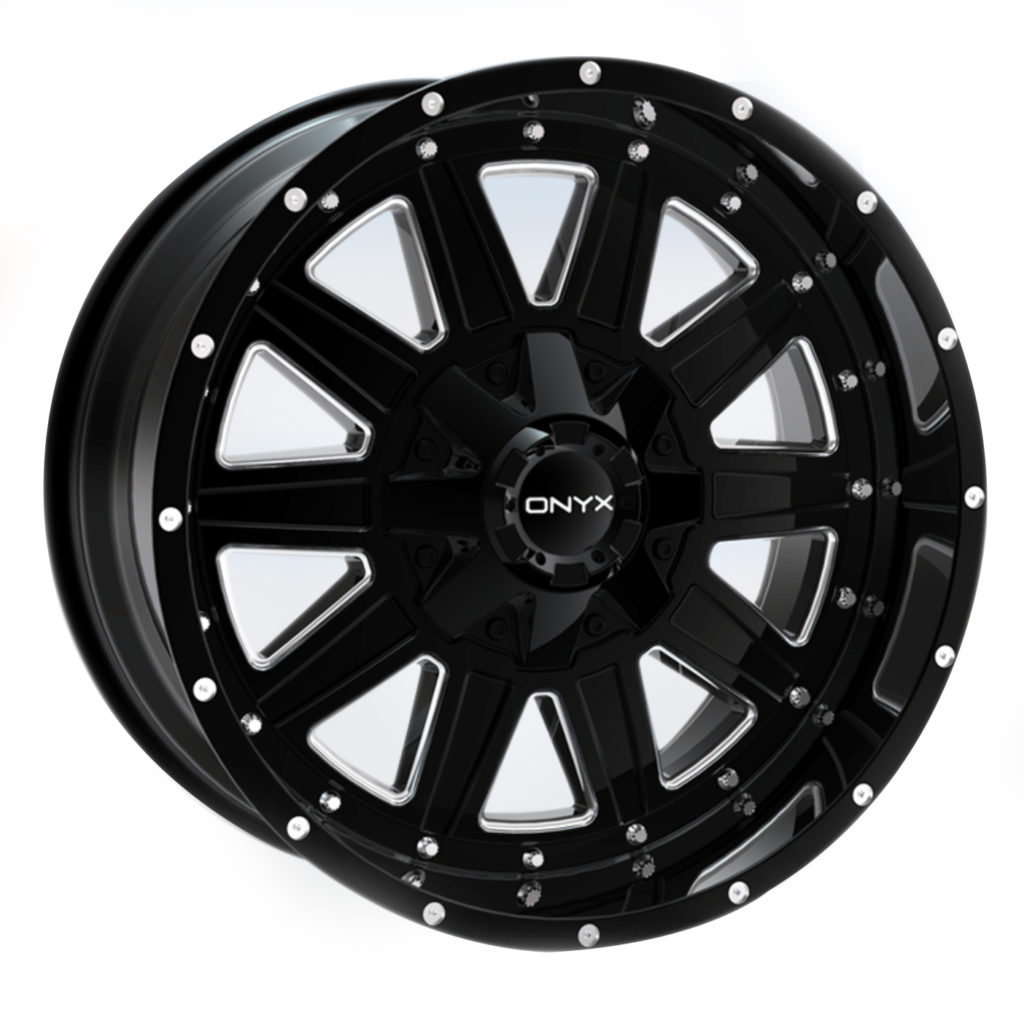 Onyx wheels are shiny, black and used for a specific purpose—to give confidence when traversing the earth. The OR 97 is just one of the wheels from Rennen's Onyx lineup, and the 12-spoke directional OR 97 wheel will be sure to catch a lot of attention, especially when things get moving. Available in Matte Black, Gloss Black Milled and Gloss Black Machined, each wheel can be custom drilled and tailored to the perfect fitment for your vehicle. The OR 97 is available in the 20×10 size.
 FUEL OFF ROAD/ MAVERICK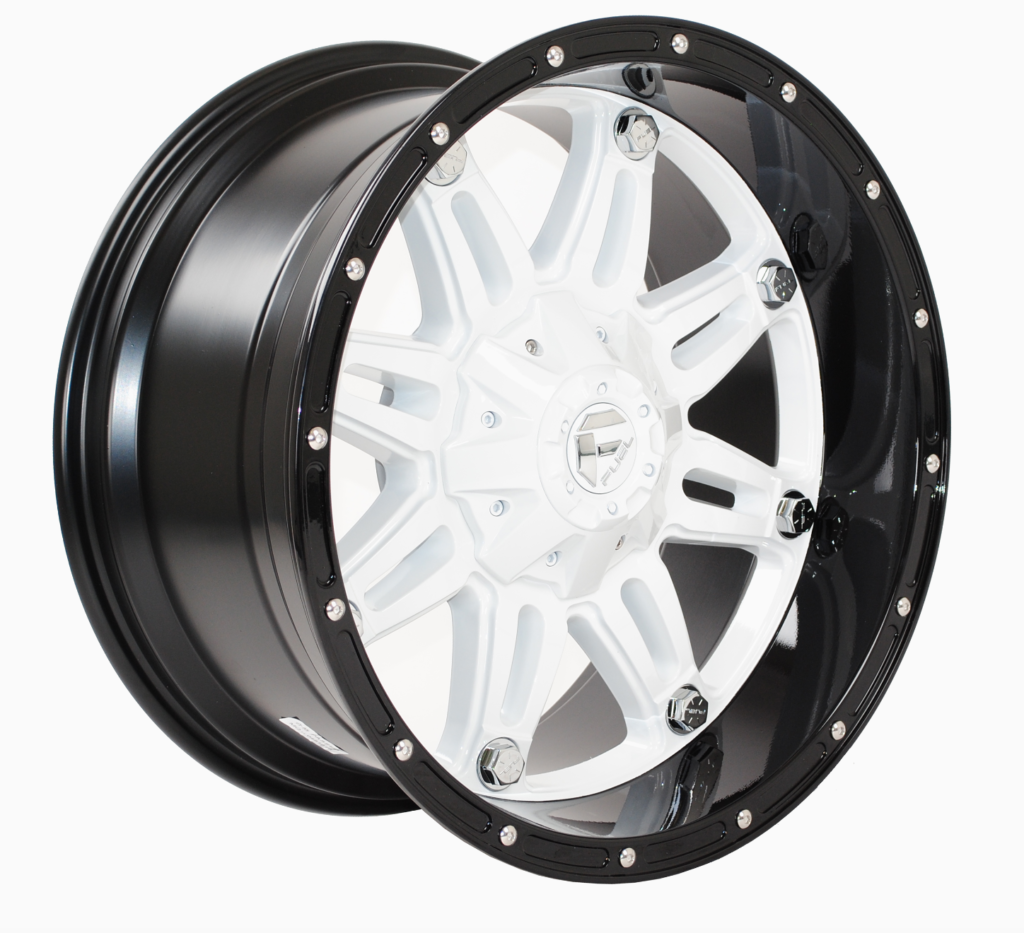 Personality goes a long way, and nothing does it better than the Fuel Offroad Maverick Custom Painted by Rimz One. Featuring unsurpassed quality and cutting edge design, the Fuel Maverick is available in Black and Milled, Anthracite and Milled, Black and Machined Face, or can be custom painted in a variety of colors. Fuel Wheels give the best fitment, finish and value to your vehicle. Wheel diameters are available in 17-22 inch sizes.