Land Rover code-named the Discovery Series 1 "Project Jay" in its development. It was a new model based on the chassis and drivetrain from the Range Rover, but with a lower price and aimed at a segment that was controlled by Japanese offerings. It was initially introduced in the United Kingdom in October 1989.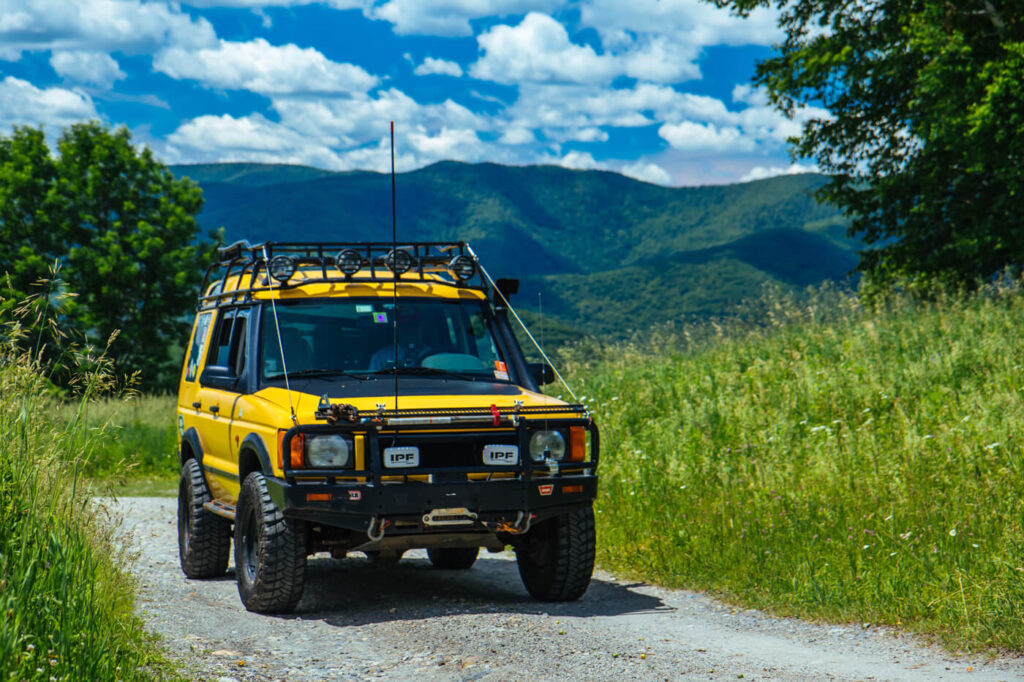 Initially, it was only available as a three-door, with the five-door body style coming available in 1990. Both door configurations were fitted with five seats and had an option to fit two additional jump seats in the cargo area. During the designing of the D1, Land Rover employed consultant agency, Conran Design Group. They were instructed to ignore current interior design trends, and to position the vehicle as a "lifestyle accessory".
In 1994, the D1 was introduced to the United States. Airbags were added to meet U.S. regulations, and all models were equipped with the 3.9L V-8 from  Range Rover. In 1996, the 3.9L V-8 was replaced with the 4.0L version, but featured improvements to block rigidity, pistons and to a distributor-less OBD-II compliant computer management system for the ignition and fuel injection.
Discovery Series 1's are largely considered to be classics already, but their long life has meant that many are afflicted by rust and electrical issues that have gone on with neglect. Clean models that have not been abused are increasingly rare and their value is on the rise with clean, stock D1 models fetching their original sales prices or more, and SVO (Special Vehicle Operations) and Camel Trophy replicas being the rarest and earning the highest return.
If you are interested in getting your hands on a D1 Discovery, now is the time to do it and justify it to yourself that it's an investment.