Classic Advisory: 80 Series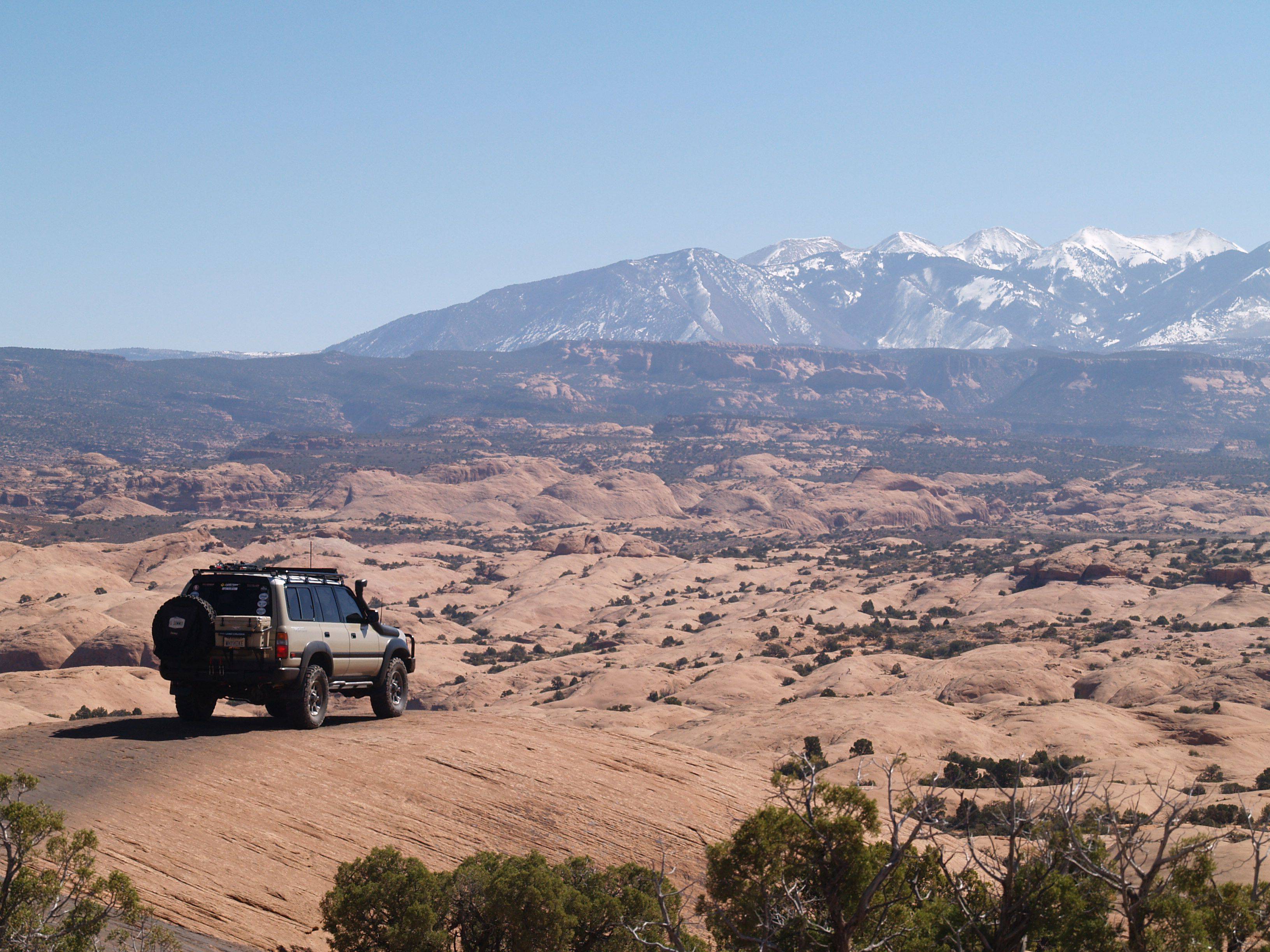 In October 1989, Toyota introduced the FJ80 Land Cruiser at the Tokyo Motor Show as a '90 model year, the successor to the famed 60 and 62 series.
All 80 series sold in North America and Europe were full-time four-wheel-drive vehicles, with only  Japan, Africa and Australia having the part-time transfer case available. All vehicles produced between 1990 and 1991 had an open center differential in the transfer case that was lockable in 4 Hi and automatically locked in 4 Lo. 
The center differential allowed slippage between the front and rear axles for use on the street, eliminating bind. From 1992 onward, vehicles with ABS had a viscous coupler in the transfer case that would send a maximum of 30-percent torque to a non-slipping axle. This viscous coupler was lockable in 4 Hi and automatic in 4 Lo respectively.
The U.S. models featured an advanced 24-valve 4.5L inline-six petrol engine, the 1FZ-FE. It head a 9:1 compression ratio, and used Toyotas new narrow-angle DOHC camshafts for better fuel economy. Its output topped a respectable 212 hp and 275 lb-ft of torque. In non-U.S. models, the 1hz turbo diesel engine was available, displacing 4.2 L with 12 overhead valves and produced 129 hp and 210 lb-ft of torque.
By 1993, larger brakes were added and the wheelbase was lengthened slightly. Front and rear differential lockers were made available with a high-pinion front differential for the U.S. market. In 1995, due to changing U.S. regulations, Toyota added driver and passenger airbags and made ABS standard. The "T O Y O T A" grill badge was replaced with today's 'sombrero' logo.
In 1997, 4744 Land Cruisers were imported for their final year, as 40th Anniversary Limited Edition vehicles. The year 1997 marked the end for U.S. imports for the 80 series and they were replaced with the '98 model year by the UZJ100 "100 series" Land Cruiser. The 80 series continued to be manufactured in Venezuela until 2008 after production ended in Japan in 1997.
Exactly 20 years after its production end, the value of clean 80 series examples are steadily on the rise. The once cheap Craigslist finds are now creeping ever closer to the $10,000 mark, and in some cases, built vehicles fetching close to their original selling prices.
Grab them before they are gone!