Fit for a Yeti: Hondo Basecamp Chair
Yeti's reputation as the go-to for hardcore, bulletproof drinkware precedes them, and when the announcement came that they were going to be building a camping chair, well, expectations were high.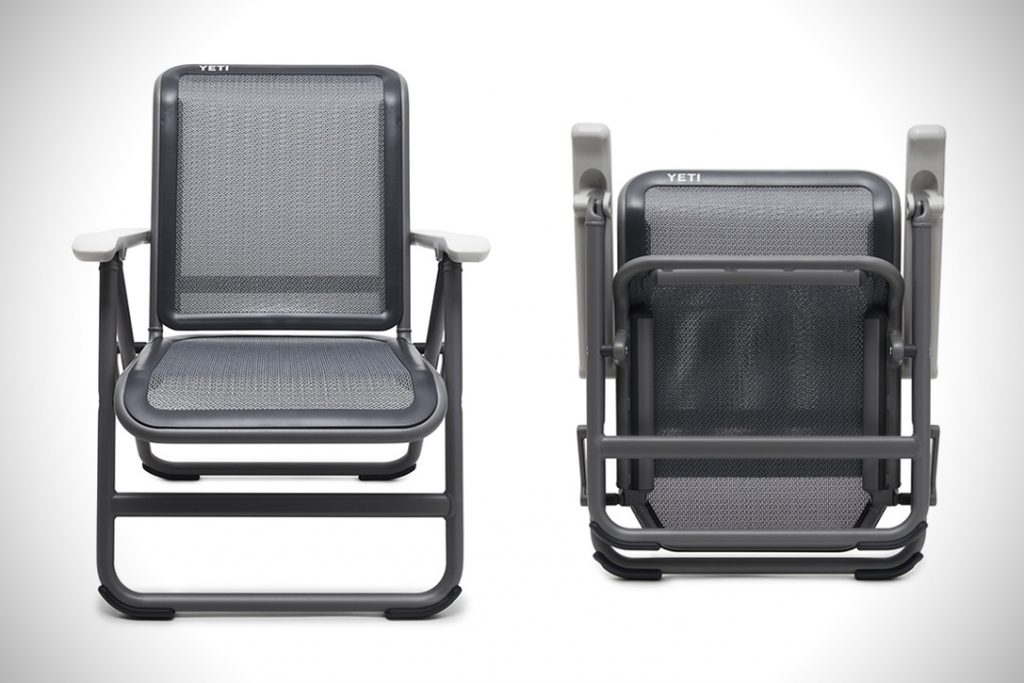 Built with the same mindset as their cups, Yeti was not happy with the status quo. Camp chairs have always had frames that break and fabric that tears —Yeti was not having that. Made to last season after season, and to keep the sitters supported no matter how hefty their girth is, a working chair should not have to be something you are concerning yourself with when staring into the yellow flames of a campfire with friends or company.
Constructed with their in-house UV-stable EasyBreathe flexible mesh, it is strong enough to support up to 500 lbs. without losing its shape. We would like to emphasize that it is 500 lbs. without losing its shape, not its load limit. That same fabric is tensioned and locked in with custom oversold seams that do not break or tear either. Joints come in the solid cast flavor, just like the ones on your truck's door hinge, so that everything remains sturdy under pressure, and the frame itself is made from two layers of hardened aluminum alloy.
Slimming down to a pretty small 32-1/4 x 26-1/2 and a mere 7-1/8 inches thick, for how strong this puppy is, it is a pretty impressive dimension. Weighing in at 16.5 lbs., it is not a featherweight, but you know it is strong as an ox. At $299.99, it follows the Yeti mantra of a premium product, but we also know that this is definitely a buy-once cry-once investment, as you probably will not be buying a replacement because something happened to this one — ever.
Get yours straight from yeti.com.