Win a 2020 Jeep Wrangler JL
Cal4Wheel 2020 Jeep Wrangler JL Giveaway
On the hunt for an off-road machine? Or was it your lifelong dream to have a decked out, fully equipped seven-slot grill beast? Well, it could very well be your lucky day…soon. For the past 30 years, the California Four-Wheel Drive Association (Cal4Wheel) has bought a brand new Jeep, kitted it out for backcountry adventure—and given it away. Don't miss out on the Cal4Wheel 2020 Jeep Wrangler JL Giveaway.
This year, they are giving away a 2020 Jeep Wrangler JL four-door Sport, prepared by JEP Autoworks in Hemet, California. Out on the Rubicon Trail to check out the Jeep in person, Cal4 President Jack Chapman shared, "The Win-a-Jeep program started more than 50 years ago, and funds raised are used to help keep our public lands open for OHV use." In years past, Cal4 purchased used CJs and restored them. Now, they are able to source the newest Jeep model each year.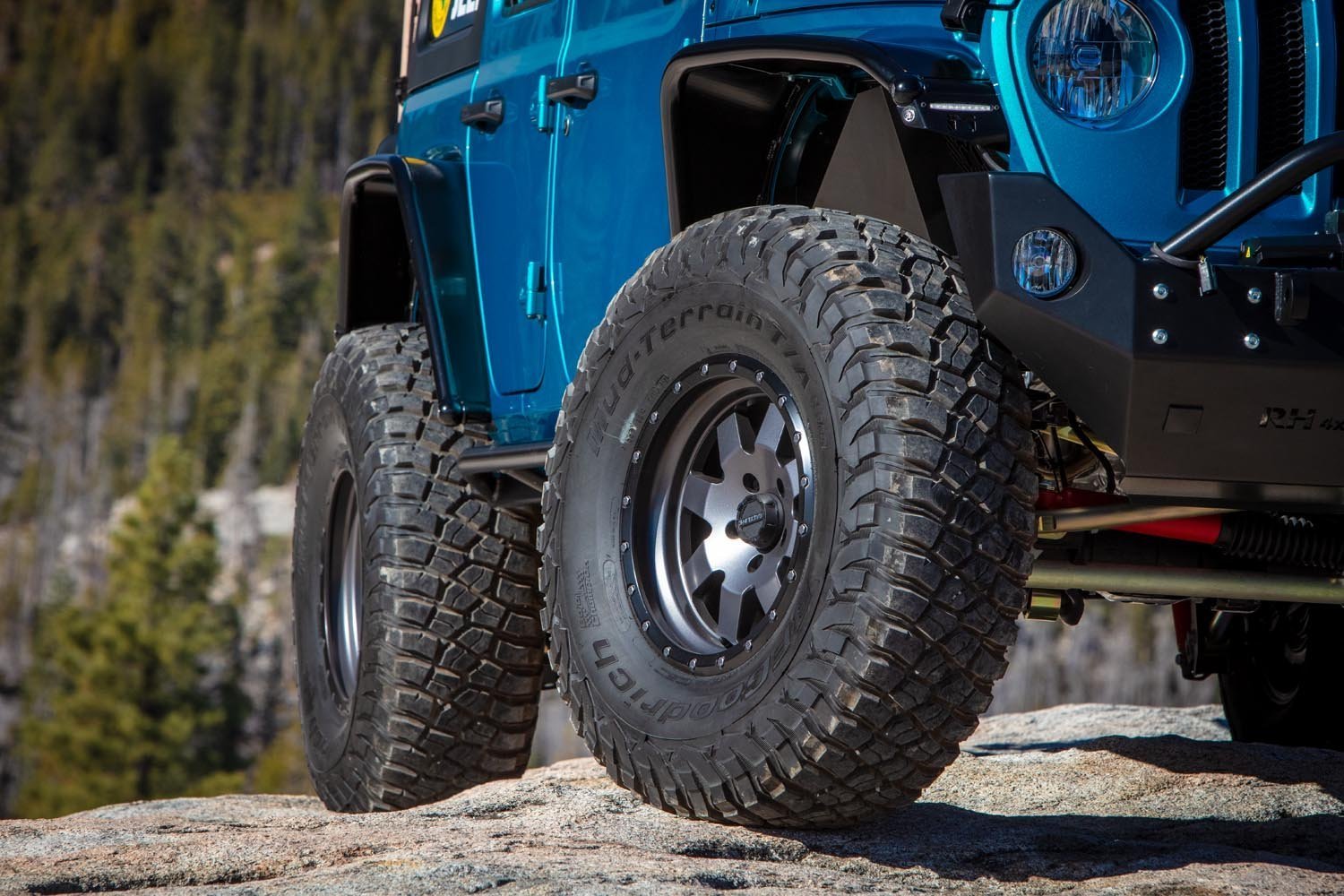 The Walkaround
Lifting the hood we find the venerable 3.6-liter Pentastar V6, which generates 285 horsepower and 260 lb-ft of torque; a good balance of economy, horsepower, and reliability in the backcountry. It is backed by a 6-speed manual transmission and Command-Trac NV241 transfer case. Down below, the axles have been upgraded with 4:88 gears and electric-locking differentials and from Auburn Gear. Managing the unsprung weight is a Metalcloak 4-inch suspension lift, and keeping everything tracking straight down the trial as a power steering system from PSC.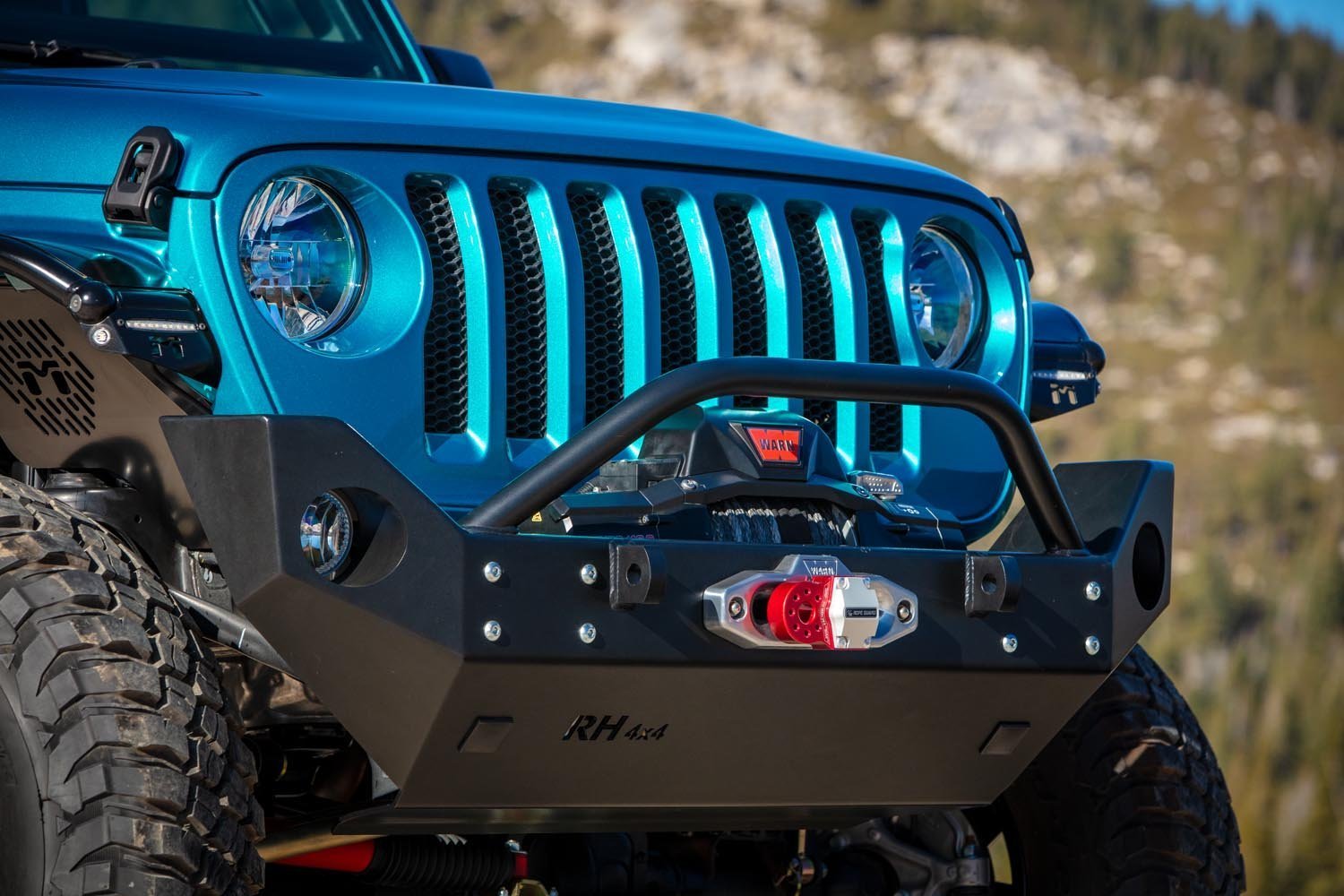 When you are in a pickle, there is no substitute for high-quality armor and recovery gear. Front and rear bumpers, along with a set of sliders, are from Rockhard 4×4, and Metalcloak added a set of their HD fenders. Cradled in the front bumper we find a Warn Zeon 10-S 10,000-pound recovery winch wrapped in synthetic rope and fitted with a Factor55 FlatLink thimble. The JL also comes with a set of ARB's TRED traction boards.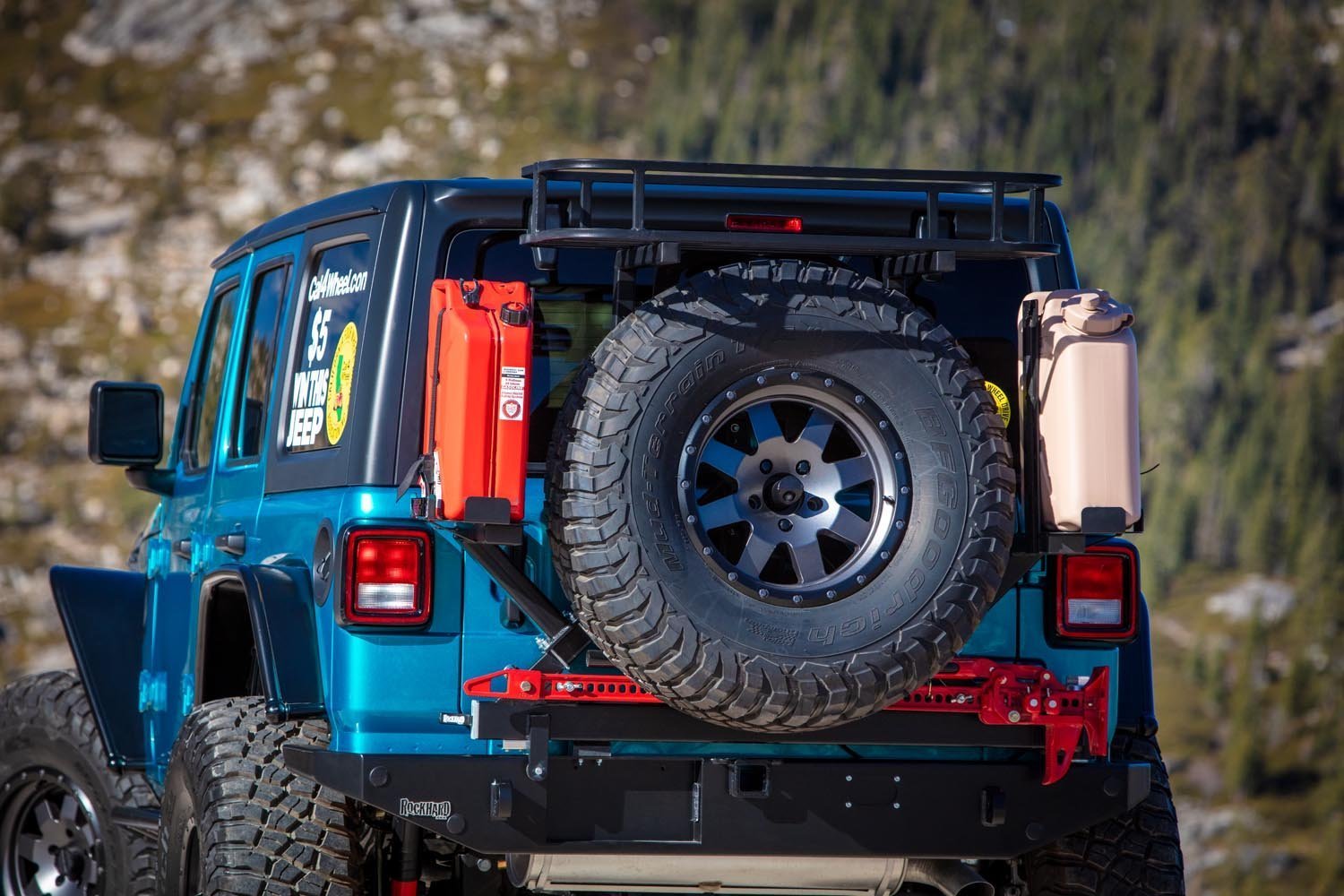 BFGoodrich and Raceline have supported the Win-a-Jeep program for years, and set the JL up on a set of 37-inch KM3 Mud-Terrain tires wrapped around Raceline's 17-inch alloy wheels. When you are ready to air back up after a day on the trail, you can reach back for the new Power Tank. Outback is Rockhard tire carrier fitted with jerry cans and a Hi-Lift jack, and other cool gear includes a Rugged Radios communication.
How to Enter to Win
While this might sound too good to be true…it's not. The winning ticket will be drawn February 20th, 2021 at the Cal4 convention (Visalia, CA), but you don't need to be present to win. Tickets are just $5, and if you buy a book of four you will receive a bonus ticket for a separate drawing—a full set of BFGoodrich tires. As always, proceeds help Cal4Wheel in the continued political battle to keep our public lands open for OHV use. To order tickets go to www.cal4wheel.com.
(Information from press release: Cal4 2020 Raffle Jeep)