Rig Walkaround: Desk To Glory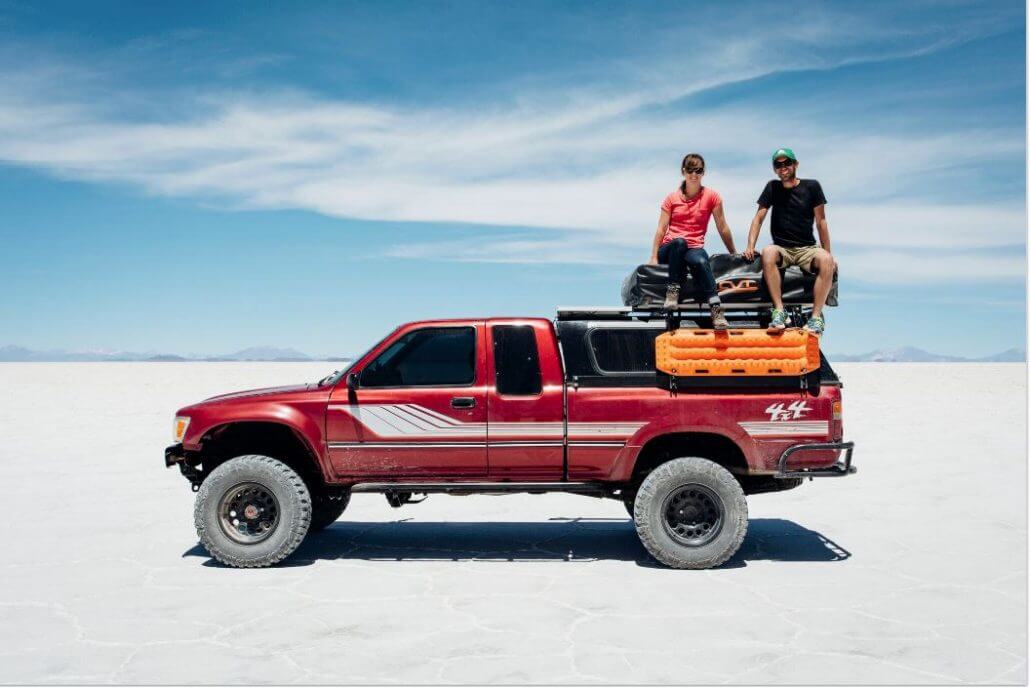 Richard and Ashley Giordano have hands down one of the best adventure accounts on the internet, Desk to Glory.
These Toyota die hards from the great white north of Canada are two wonderful people, with hearts of gold that one day quit their jobs and drove from Vancouver, British Columbia, 48,800 kilometers all the way south to Argentina in "Little Red", their 1990 Toyota Pickup that they bought on a whim for $8000 Canadian dollars.
It took Desk to Glory 18 months to travel that nearly 49,000KM and they lived out of their truck the entire time. Little Red was certainly a project truck, having been neglected and sitting in a back yard, but only needed a little help to get her back going again.
Check out Richard's walk around video of this beautiful girl.
Also, check out their website and their Instagram account.