Classic Advisory: Iron Pig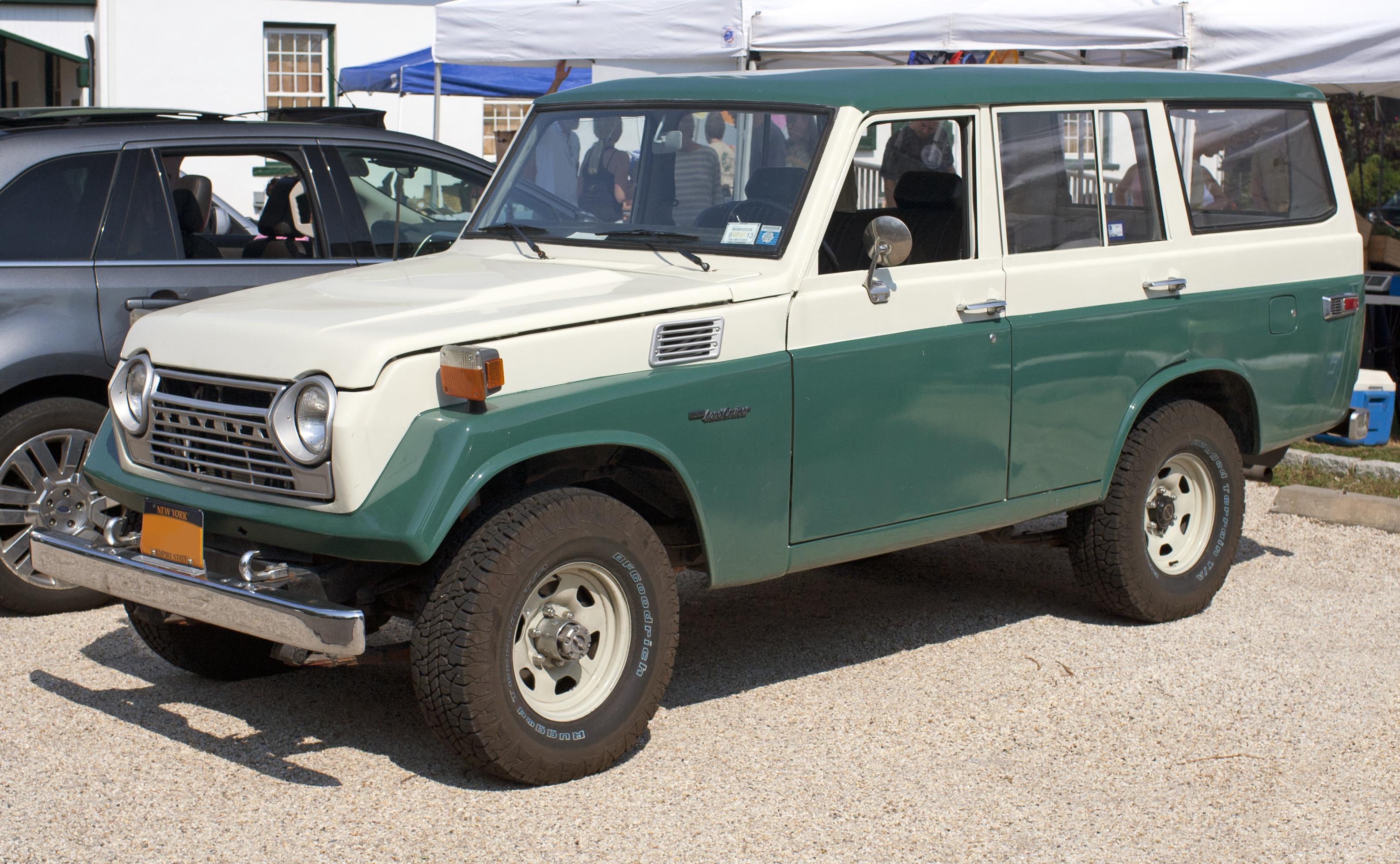 Riding on the heels of Toyota's success with the 40 Series Land Cruisers, Toyota recognized the importance of the American market and realized that the short and compact 40 Series was not going to be enough truck forever. The designers wanted to retain as much of the capability of the 40 Series Land Cruisers as possible, while expanding on its day-to-day utilities.
They settled on a modification of the existing underbody structure of the FJ40, with a stretched wheelbase and four doors. The full hard body with a non-removable hard top was eerily reminiscent of a lifted station wagon with bigger tires. While not the first "SUV" on the market, it certainly was the one that drew attention to the product line with its divisive styling and bright two-tone paint schemes. Weighing in at 4,000 lbs. curb, it had a wheel base of 106.3 inches, and a cargo storage area of 98 cu-ft.
The FJ55 entered production in 1967 and was produced in Toyota City, Japan. It featured novel advancements like a fully boxed frame, and a tailgate-only configuration with an electrically operated window that retracts into the tailgate—a feature that the 4Runner line carries to this day. The FJ55 retained the FJ40's driveline, but effectively replaced the four door FJ45V. Internally it was known as the "Moose" but picked up the much more dashing, "Iron Pig" due to its love-it or hate-it styling.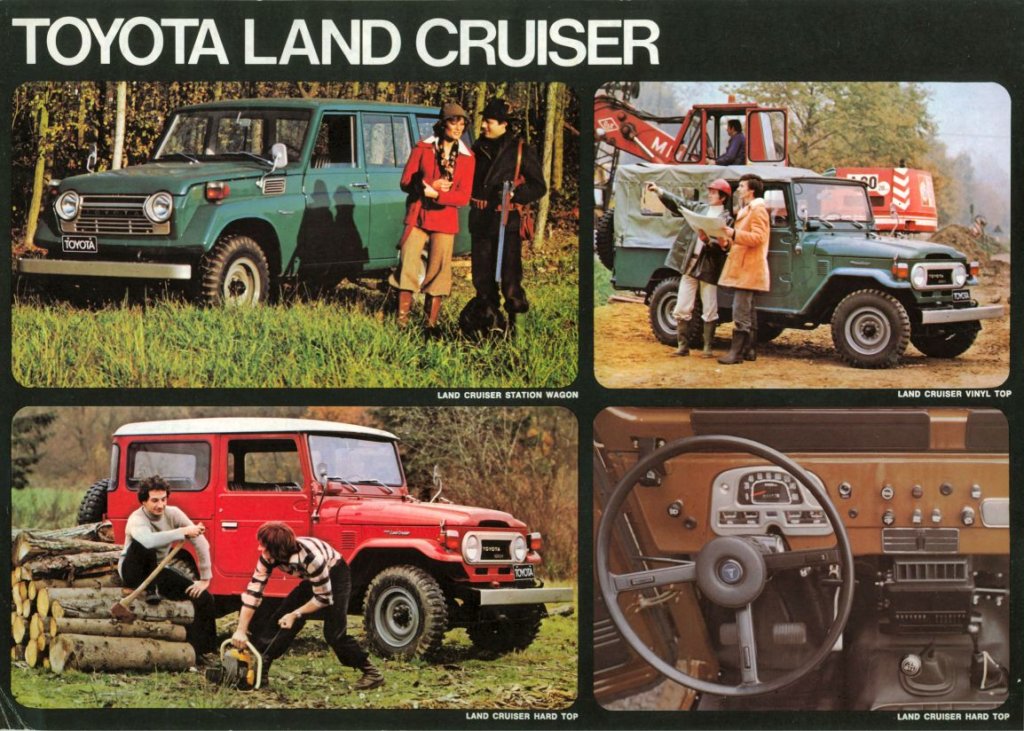 Originally, the driveline from the 40 Series was the same 3.9L 125hp inline-six engine, mated to either a three- or four-speed manual transmission, but in 1975 was updated to the 2F 4.2L with a bristling 135 hp and 200 lb-ft of torque and updated front disk brakes.
The FJ55 was one of Toyotas best sellers and was considered commercial success despite its styling and stayed in continuous production until 1980 when it was replaced by the revised fourth generation design of the FJ60.