Off-Road Porsche Cayenne Is Unstoppable: Red Clay Rally to SEMA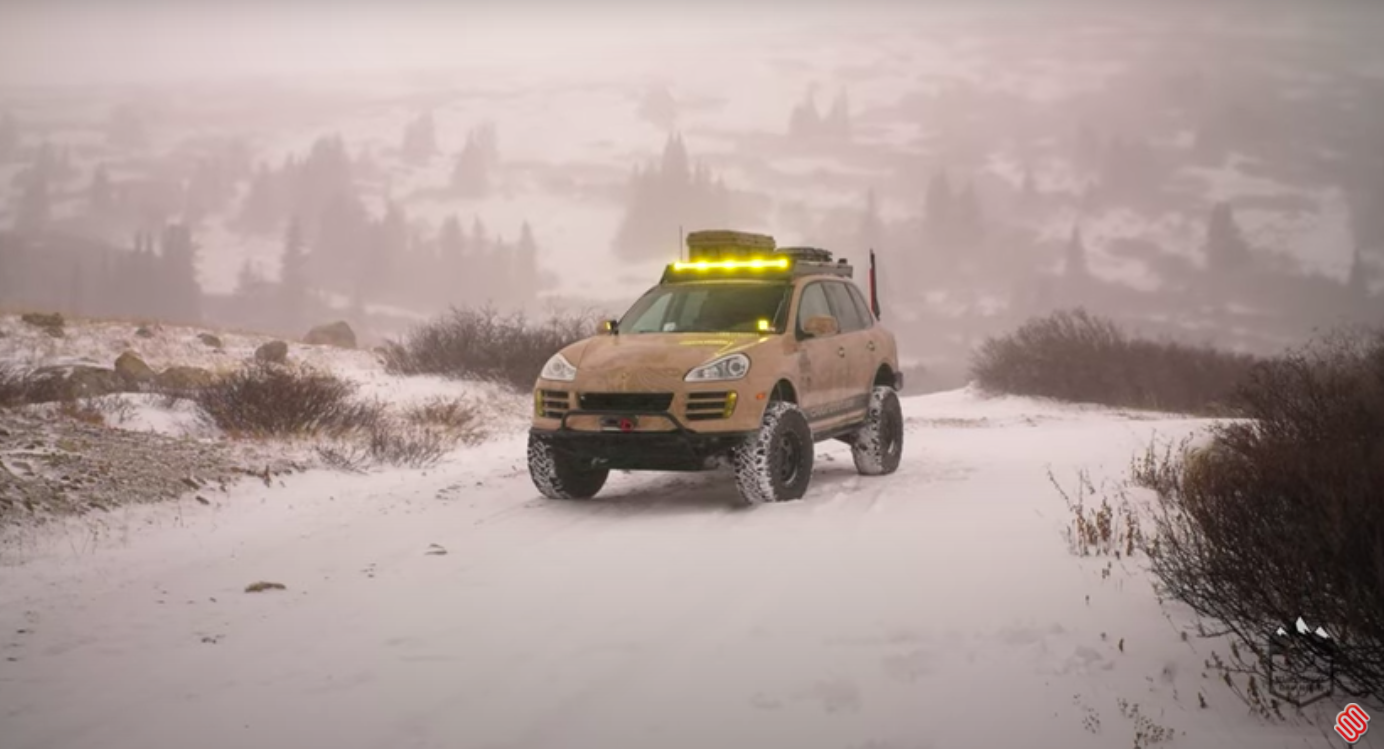 An Off-Road Porsche Competes in an Overland Rally and then drives across the U.S. to be on display at SEMA.
Who says a Porsche can not go off road? This 2008 off-road Porsche Cayenne proves otherwise. Eurowise in Charlotte, North Carolina, built this Cayenne to bring off-road aftermarket options to VAG fans. Proving the platform is plenty capable to hit the trail, it competed in Red Clay Rally a week prior to making the drive across the country to SEMA Show 2021 in Las Vegas.
After being put to the test while competing in the Red Clay Rally in Tennessee, it hit the road and with some epic stops along the way. From the red clay mud on the east coast to Colorado snow and Moab landscapes, this off-road Porsche Cayenne saw it all.
A journey and accomplishment for what would be feat for any off-road vehicle, this Porsche proves that anything can happen.
See more of this 2008 Porsche Cayenne in a future issue of Tread.
To see more of this off-road Porsche Cayenne and learn more about Eurowise Performance, visit them online, on Instagram @eurowise_performance, or on Facebook Eurowise Performance and Off Road.