Gifts for Guys and Gals: Hike to the Holidays 2022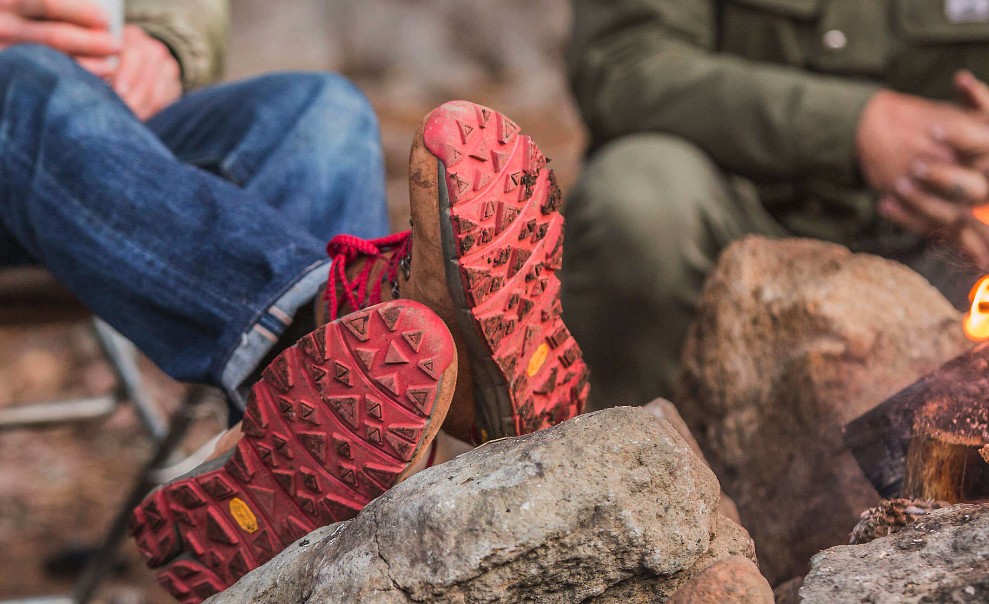 Clothing, accessories, gear, and more for your favorite guys and gals.
With so much great clothing and gear out there for your favorite overlander, we've sorted through tons of products to bring you this gift guide! We found some great boots, tech-y clothing, and all kinds of accessories designed with outdoor adventurers in mind. Gifts for guys, gals – for anybody in your life who's in need of some new, you'll find it here.
Gifts for Guys
01
LaCrosse Footwear/
Alpha Muddy Mid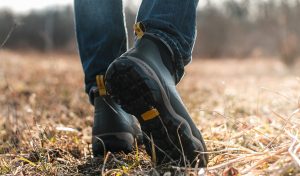 MSRP: $150.00
This is an incredibly well-reviewed rubber pull-on boot. Customers say they "highly recommend this quality boot," and that it's great to "keep feet dry and comfortable while standing in line at the taco truck after limits of greenheads." They're great as post-hunt, post-ride, post-hike, sitting around the campfire boot. They're durable, flexible, and, as an added bonus, completely waterproof.
02 Danner/ Mountain 600 Boots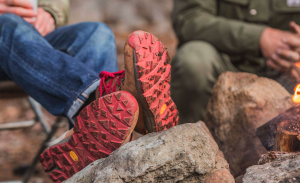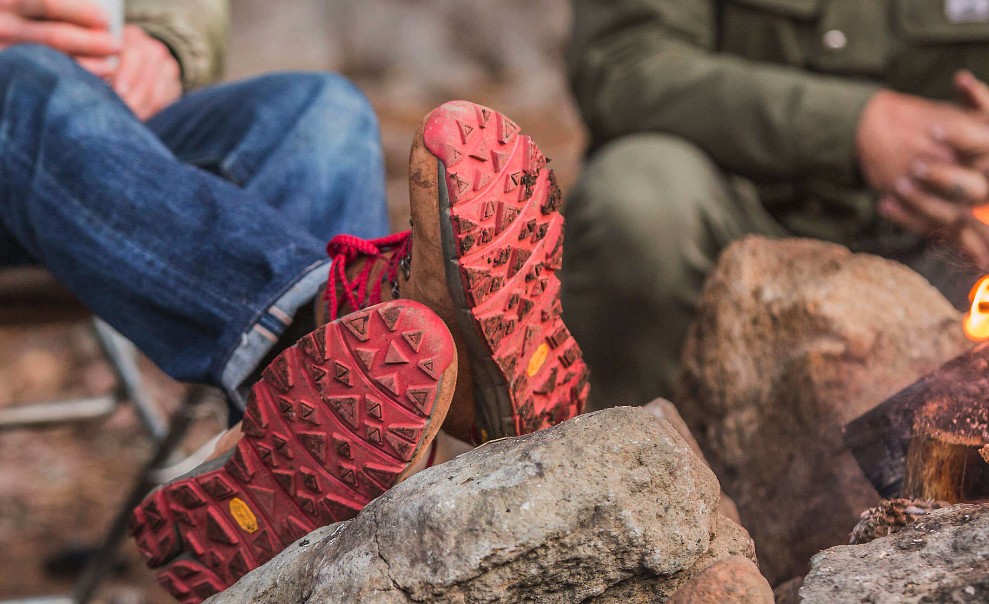 MSRP: $210-230
This is one carefully crafted, fully waterproof leather boot. With years of exprience, Danner has put that time and effort into building a classic-looking boot that's also packed with all kinds of tech-y upgrades that modernize that leather exterior. The boot itself has minimal seams, and features Danner Dry lining to keep that guy's feet warm and dry – a gift worth more than you know.
03 Kühl/ Radikl Pants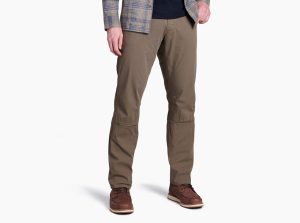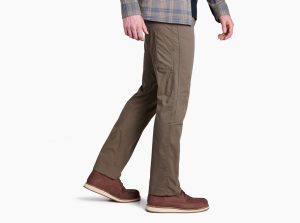 MSRP: $99.00
Trust over 2,300 5-star reviews to know that these pants are a fantastic gift for any guy.  KÜHL's ENDURO™ fabric gives these pants superior anti-abrasion and sun protection (UPF 50+) that make them ideal for the hiking trail. They've got an impressive 7 pockets for maximum storage, plus knit panels for upgraded flexiblity.
04 Lowa/ Renegade GTX Mid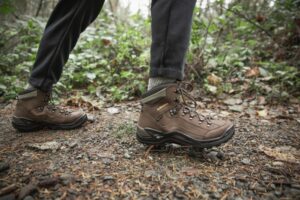 MSRP: $245.00
This boot is an REI Editor's Choice Winner, chosen because it's a piece of top-performing, based on field testing, REI expertise, sustainability attributes and feedback from co-op members and customers. Waterproof and wicking, the Gore-Tex lining on these boots keeps your feet dry and ensures that the boot is breatheable. The official boot of the American Hiking Guides Association, Lowa boots are an investment worth making for the dedicated hiker in your life.
05 Sunday Afternoons/ Alpine Quilted Trapper Hat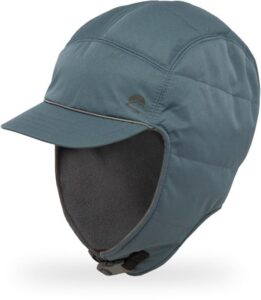 MSRP: $58.00
If your adventurer heads out in subfreezing temperatures, this hat helps to weather the harsh conditions. Plus, it's got a crushable design, so it packs easily. Keep warm this winter with 100% windproof recycled polyester and cozy recycled fleece lining. Quilted earflaps make for adjustable design to fit your explorer in any weather.
06 Goodr/ Polarized Sunglasses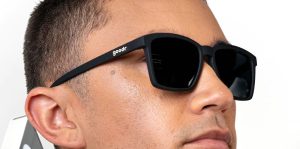 MSRP: $25-30
Cheap sunglasses that actually stand up to hard wear? They're as hard to find as a unicorn. With Goodr's no slip, no bounce, all polarized designs, these sunnies are all about having fun. They were designed originally for runners, but have since developed into a kick-ass, high-performance pair of sunglasses that have a gift for adventure, just like the guy in your life.
07 Cotopaxi/ Abrazo Half-Zip Fleece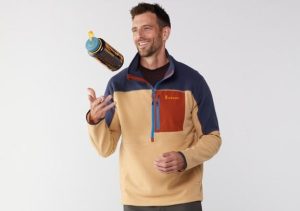 MSRP: $110.00
This is a piece we've gifted before, so take our advice and get this for the outdoorsy guys on your gift list. It's warm, comes in a whole bunch of great colors, and is made of 95% recycled polyester fleece. The pockets are massive and super handy, and the half zip is great for in-between weather for all of us with mild(er) winters.
08 Wrangler/ Flex Waist Outdoor Cargo Pant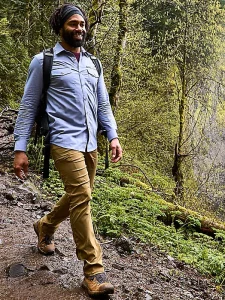 MSRP: $29.99
We trust Wranger for all things when it comes to making great mens' pants that work as hard as the guys in your life do. These pants are the perfect go-anywhere gift for the guys who are always on the move. Comfortable and durable, these nylon pants have a super flexible waistband to allow for maximum movement. They've also got tons of pockets, and they provide UPF 30 protection.
09 Stanley/ Master Unbreakable Hip Flask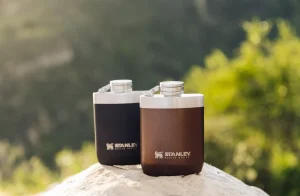 MSRP: $41.00
This is the toughest flask out there – basically guaranteed. Cold-rolled steel and a super tough Powdercoat make it super durable. Plus, it's got a wide mouth for easy filling and smooth sip action all around. It's conveniently dishwasher safe. Backed by Stanley's lifetime warranty, this flask is as close to unbreakable as they could get it.
10 Carhartt/ Knit Cufed Beanie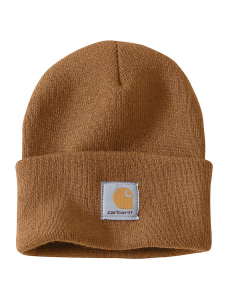 MSRP: $19.99
Talk about serious warmth. This is another one we've gifted in the past – reports say this hat is a winner, including over 2,500 5-star reviews. We've even known people to take it off in subfreezing temps because they got too hot, believe it or not. Another added bonus is that cuffed beanies are super on-trend right now, so this is a gift that's both comfortable and stylish.
11 Arcade Belts/ Adventure Ranger Belt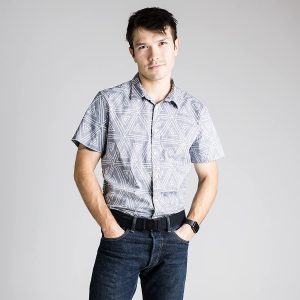 MSRP: $29.99
Leave the dress belts at home, guys. This flexible adventure belt is made of the same materials as all your outdoor gear to keep you moving. It's lightweight and low-profile, blending in seamlessly with the rest of your performance gear. With non-metal, fully adjustable buckles, this belt fits almost anyone and keeps them safe while on risky adventures.
Gifts for Gals
01 Wild Woman Box/ Subscription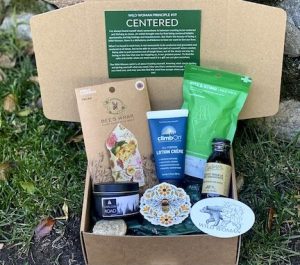 MSRP: $37.95/month
Subscription boxes make such a good gift for anyone, but this one designed for outdoorsy gals hits the spot. This year's November box, pictured above, comes with products from all kinds of brands to try out, including Bee's Wrap, Explorer Cold Brew, Climb On Skincare, MyMedic, Harlow Road and Big Moods. With a couple of months of these boxes, the gals in your life are guaranteed to find products that they'll bring on all of their adventures.
02 She's Birdie/ Personal Safety Alarm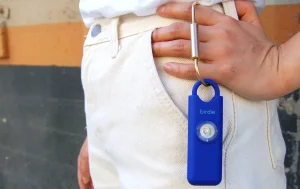 MSRP: $29.95
This gift keeps the gals who are always on the move safe and sound. I's made for women, by women, with a bright and attention-attracting design meant to prevent danger before it happens. This thing is seriously loud, has a solid brass keychain, and is small enough to fit in a pocket. Give the gift of peace of mind with She's Birdie this holiday season.
03 Buff/ Lightweight Merino Wool Multifunctional Headwear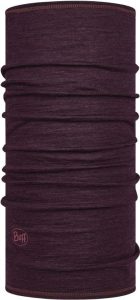 MSRP: $29.00
It's time to bring the buff back. These things are seriously functional, and this merino wool version is seriously warm. We love a buff for ski season, cold weather hiking, hunting, fishing, and just about anything else you're doing. When we need to stay warm while outside in the cold for extened periods of time, a buff is our bread and butter.
04 Outdoor Voices/ RecTrek Zip-Off Pant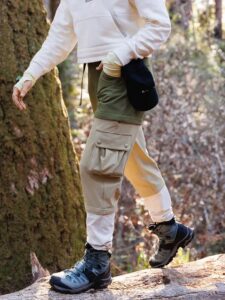 MSRP: $118.00
OV pants (and tons of their other athletic gear as well) are a super trendy gift for outdoorsy gals right now. We know the idea of zip-off pants for women might sound unflattering, but we promise these are anything but. These durable, wind-resistant pants zip off in sections, so you can wear them full-length, as capris, or as shorts. They've also got a ton of pockets, which we love (and don't see enough) in women's pants.
05 SheFly/ Go There Pant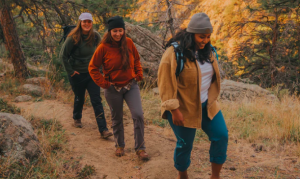 MSRP: $168.00
This is the gift for the funny gal in your life – if she's got a good sense of humor and is always outside, these pants are for her. Instead of a traditional fly, the zip on these pants goes all the way around. When you gotta go, you gotta go, and with these pants, going on-the-go is easy. They've got a water repellent coating and a mid-high waist that's both climbing harness and backpack strap compatible.
06 Columbia/ Newton Ridge Waterproof Boot
MSRP: $100.00
We've talked about these boots before. After road tripping across the country with them, they've got our vote of confidence as the best boot you can get for your money. The price is reasonable and they're adaptable to almost anywhere you want to go, making them an awesome gift for gals who are always on a new adventure. They're lightweight, have great waterproofing, and are super easy to break in. Plus, these boots are made in a factory supporting BSR's HERproject, a program that strives to empower women working in global supply chains through health, finance, and gender equality training.
07 Patagonia/ Baggies Shorts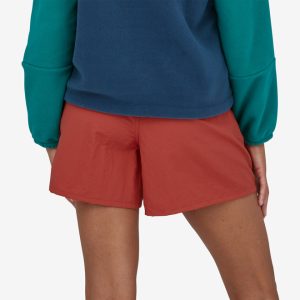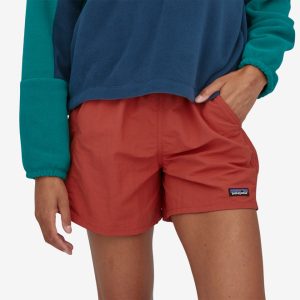 MSRP: $59.95
Baggies are an outdoorsy gal's tried and true, making these shorts a great gift. The 5-inch inseam is super trendy right now, and they come in all kinds of cute colors. The shorts are made of 100% recycled nylon, so they stand up to heard wear and dry super quickly. You can also shop Patagonia's Worn Wear for used gear – it's both sustainable and budget-friendly!
08 Teva/ reEMBER Camp Slipper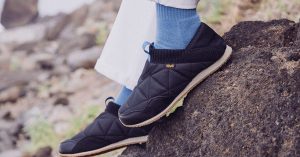 MSRP: $80.00
These slippers look so comfortable. We bet they're the perfect end of the day camp shoe. They are designed to be toasty warm and built with fully recycled materials. They're tough on the outside and soft on the inside, the ideal shoe for everyday wear. The traction sole makes it great for wearing outside, the perfect happy medium between comfort and durability.
09 Ursa Major/ Esential Face Wipes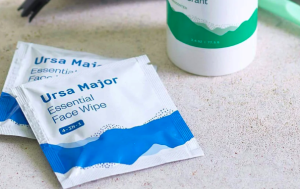 MSRP: $26.00
These individually wrapped bamboo face wipes cleanse, exfoliate, soothe and hydrate when you're on the go. With no petrochemicals, SLS, SLES, parabens, synthetic fragrance or color, glycols, silicones, or PEGs, these are the cleanest skincare wipes out there. Only essential ingredients make up these wipes that are perfect for people who are always moving.
10 Tera Kaia/ MARA Basewear Crop Top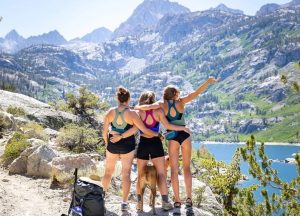 MSRP: $74.00
This is the perfect gift for the backpacking gals in need of new basewear. Need something to bridge the gap between the trail and the brewery? Here's your answer. Quick dry techology makes the top a great swim top, plus, it's seamless and reversible, with lay flat straps that make for easy wear under a backpack. The Tera Kaia team tested out its antimicrobial fabric by wearing it for weeks… and they say it seriously stands up to life on the trail.
---