Rock 'N' Roll: Wheels Buyer's Guide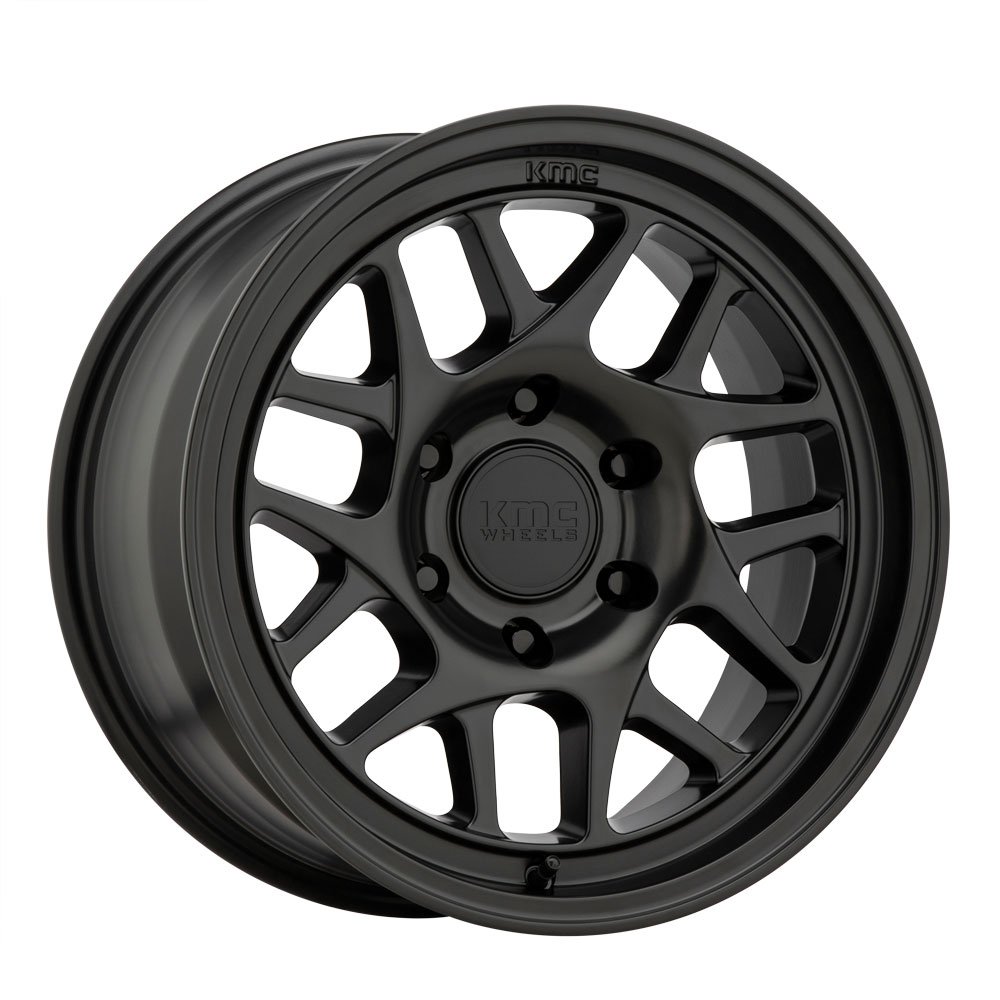 Wheels Put Your Best Foot Forward
Warmer-weather months are best for traveling, cruising, and looking for adventure. It's an opportunity to spend time on and off the road and be seen in your decked-out ride. A set of sharp-looking, strong, capable wheels can simultaneously help your rig stand out from the crowd and conquer new terrain. Let's take a look at some of the latest wheels to hit the market. Which set would you choose?
Black Rhino Sandstorm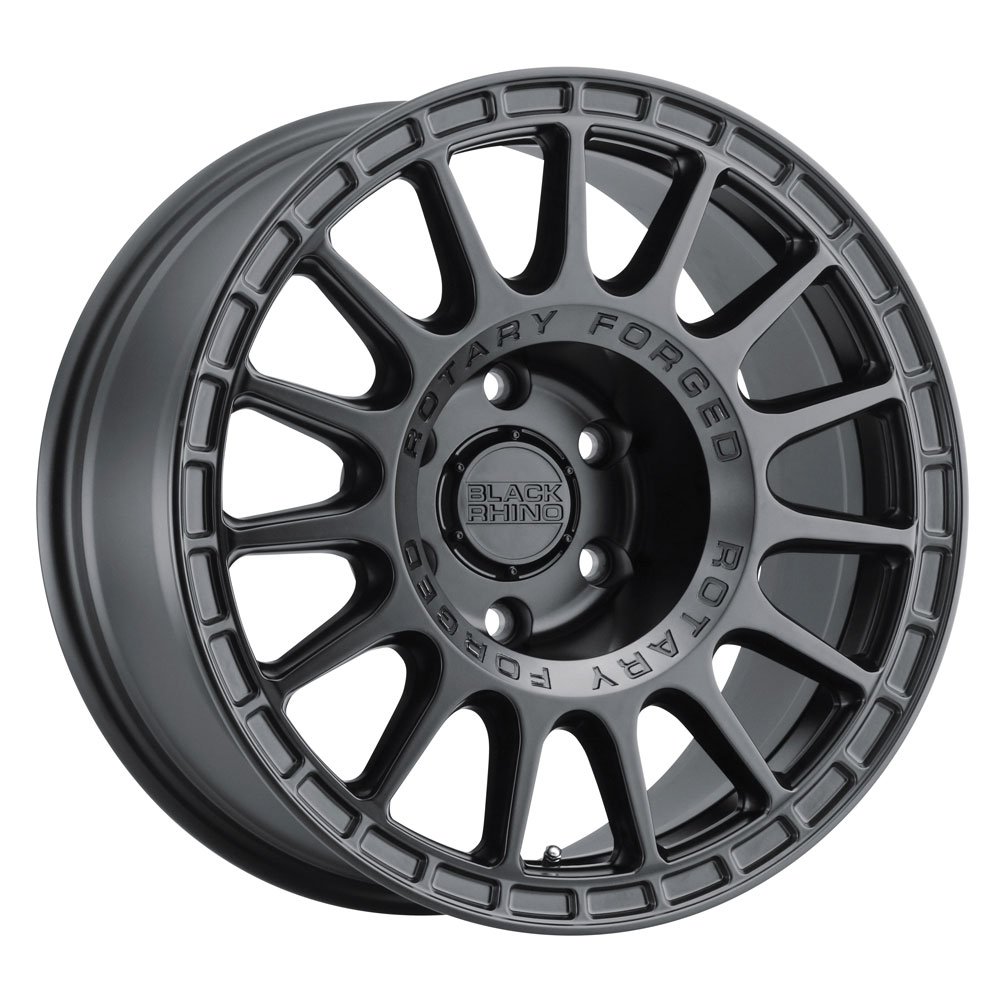 The Black Rhino Sandstorm RF wheel offers a rally-inspired sport wheel design to the Black Rhino wheels lineup. With a wide range of sizes and widths, the Sandstorm is compatible with a multitude of 5-lug and 6-lug trucks, SUV wheels, and crossover wheels. The Ridge rotary forged wheel uses a thin 15-spoke profile that is accented by a deep center bowl section for a true rally look. Standard finish is semigloss black with Machined Dark Tint Ring as the accent. Candy Red is also exclusively available for 15×7 in 5×100 and 17×8 in 5×114.3 fitments.
KMC Wheels XKM717 Bully OL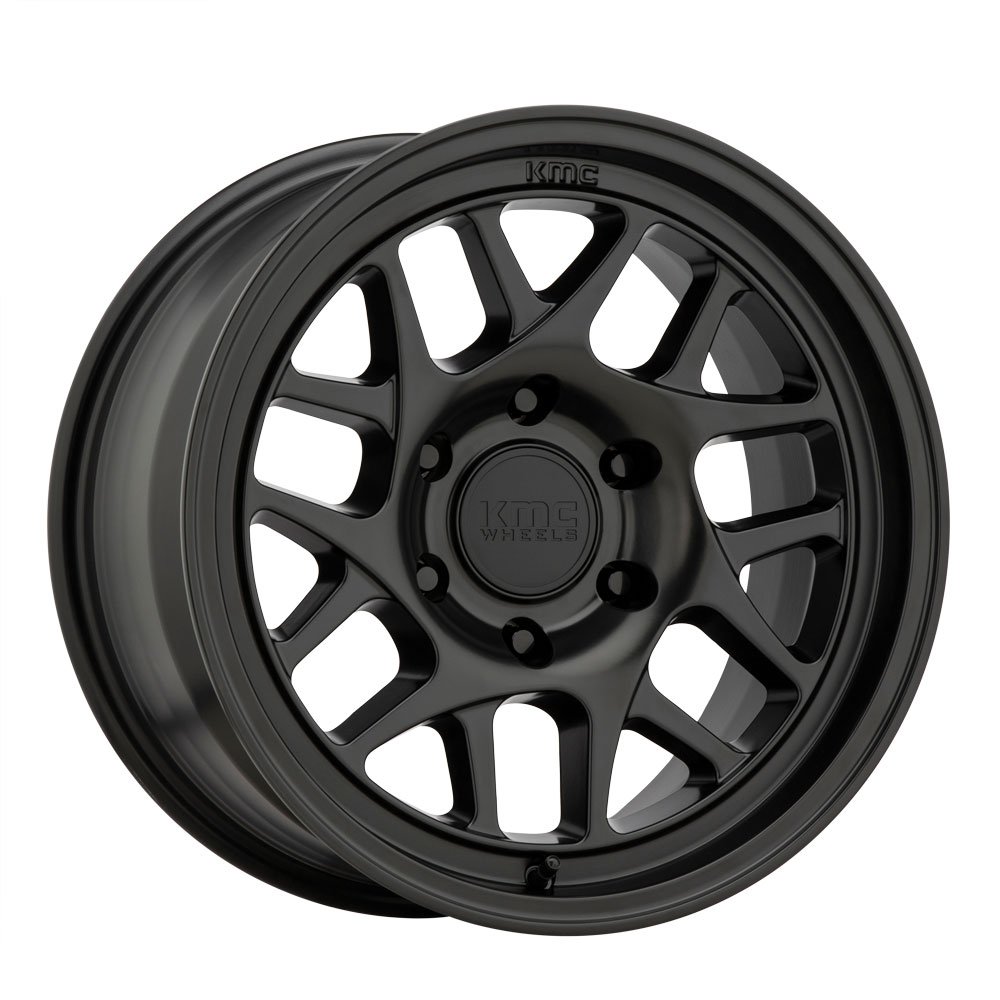 The newest addition to the KMC Wheels lineup, the KM717 Bully Overland wheel, features a flattened beadseat to prevent tire slippage and knurling grip to secure tire bead in the proper place when running low tire pressure. Available in matte bronze and satin black in 16 and 17 inches for 5- and 6-lug applications.
VTX Rebel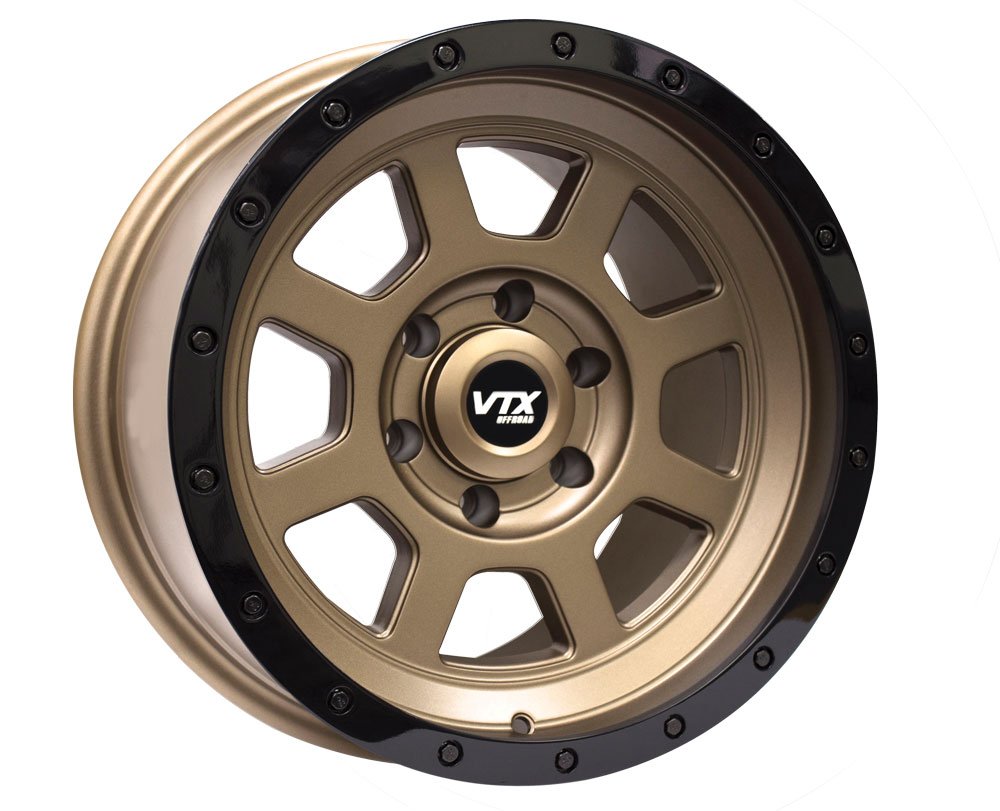 The VTX Rebel's design features eight spokes with a slant lip that makes this wheel different from most anything else on the market. Its simulated beadlock ring adds protection and is complemented with stainless steel hardware. The Rebel is available in 16 and 17 inches for most 6-lug trucks. It is also available with black hardware and a color-matched low-profile center cap.
Black Rhino Stadium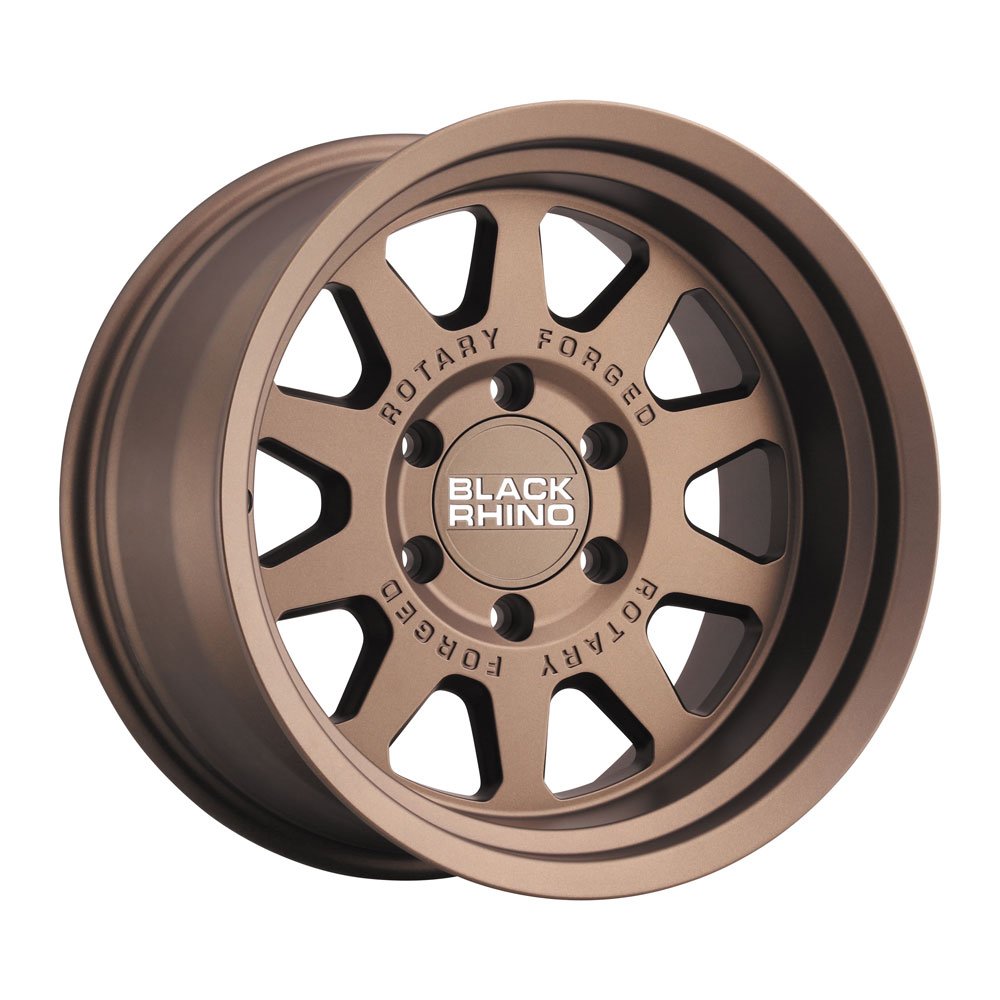 The Black Rhino Stadium Rotary Forged is a performance-engineered 10-spoke wheel design inset in a deep step lip for 5- and 6-lug trucks. The Stadium wheel utilizes a clean and minimal spoke style that is complemented by a flat face profile to maintain strength while keeping overall weight down. The Stadium is engineered to fit the OE Toyota Racing Development (TRD) center cap in 6×139.7 sizes. Standard finish for all sizes is a classic matte black. The Stadium is also offered in bronze exclusively for 6×139.7 sizes.
ICON Vector 6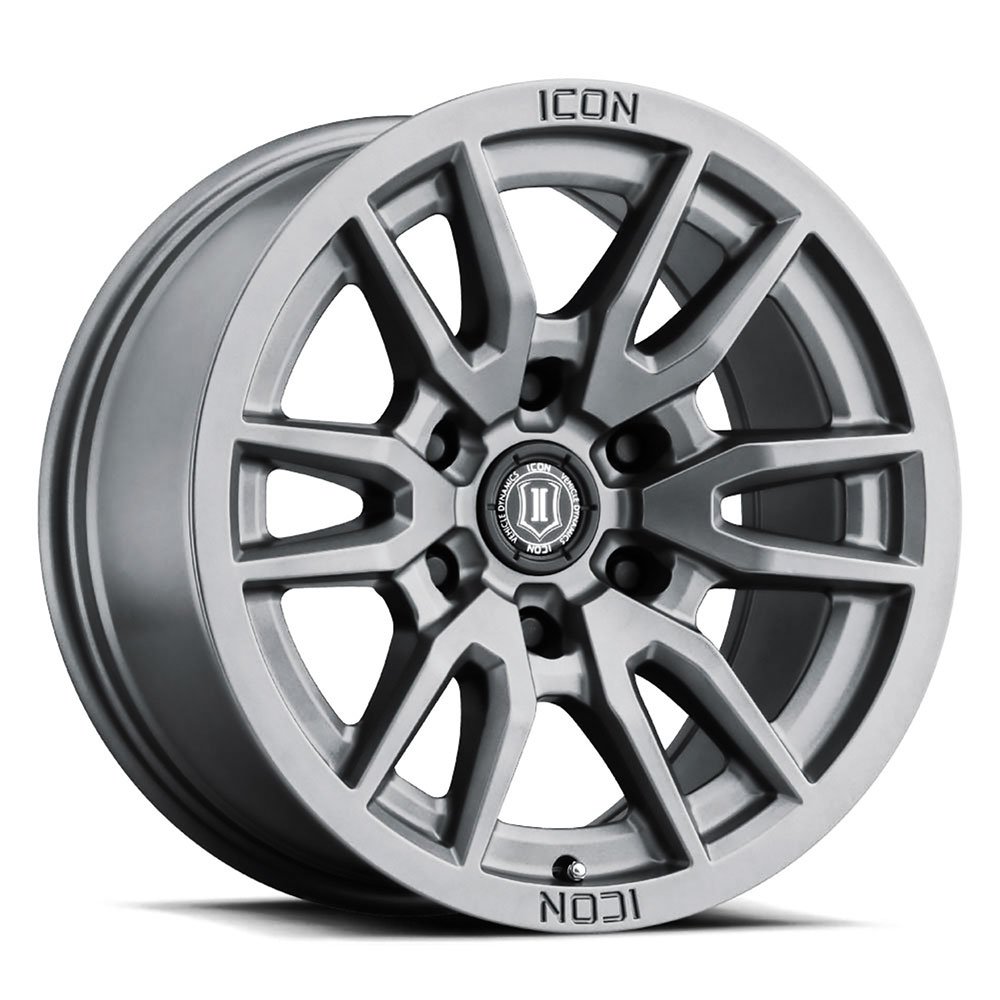 The Vector 6 wheel incorporates sharp lines and an aggressive spoke design. A featureless lip provides clean looks to make care and maintenance easier because debris won't trap as easily. The Vector 6 is designed to improve the form and function of your truck or SUV. Backspace and wheel offset dimensions have been strategically developed to reduce scrub radius, enhancing handling characteristics and ride quality.
Montegi Racing MR149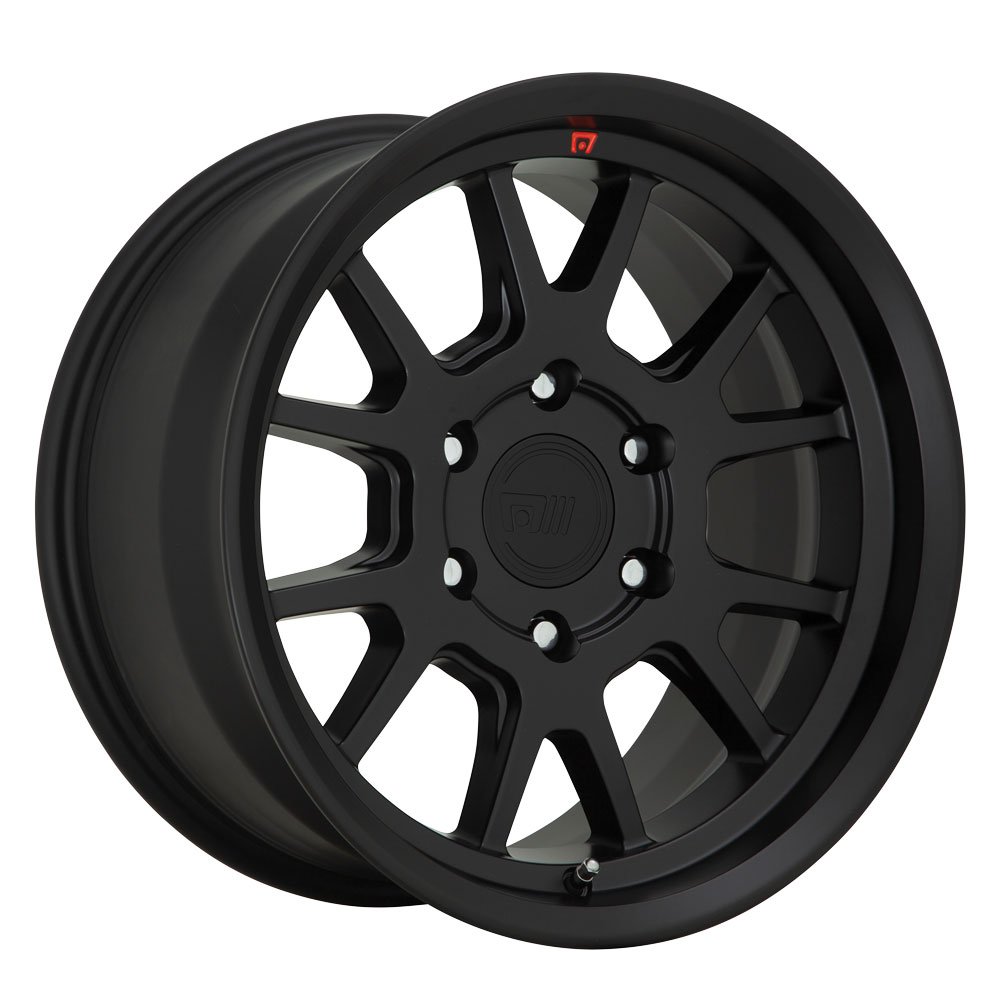 New for 2020, the Montegi Racing MR149 wheel is the perfect match for Overland-style vehicles. The center cap is interchangeable with the stock TRD Factory cap to retain that factory look on your 4Runner or Tacoma. Available in satin black in 16 and 17 inches.
Fuel Off Road Kicker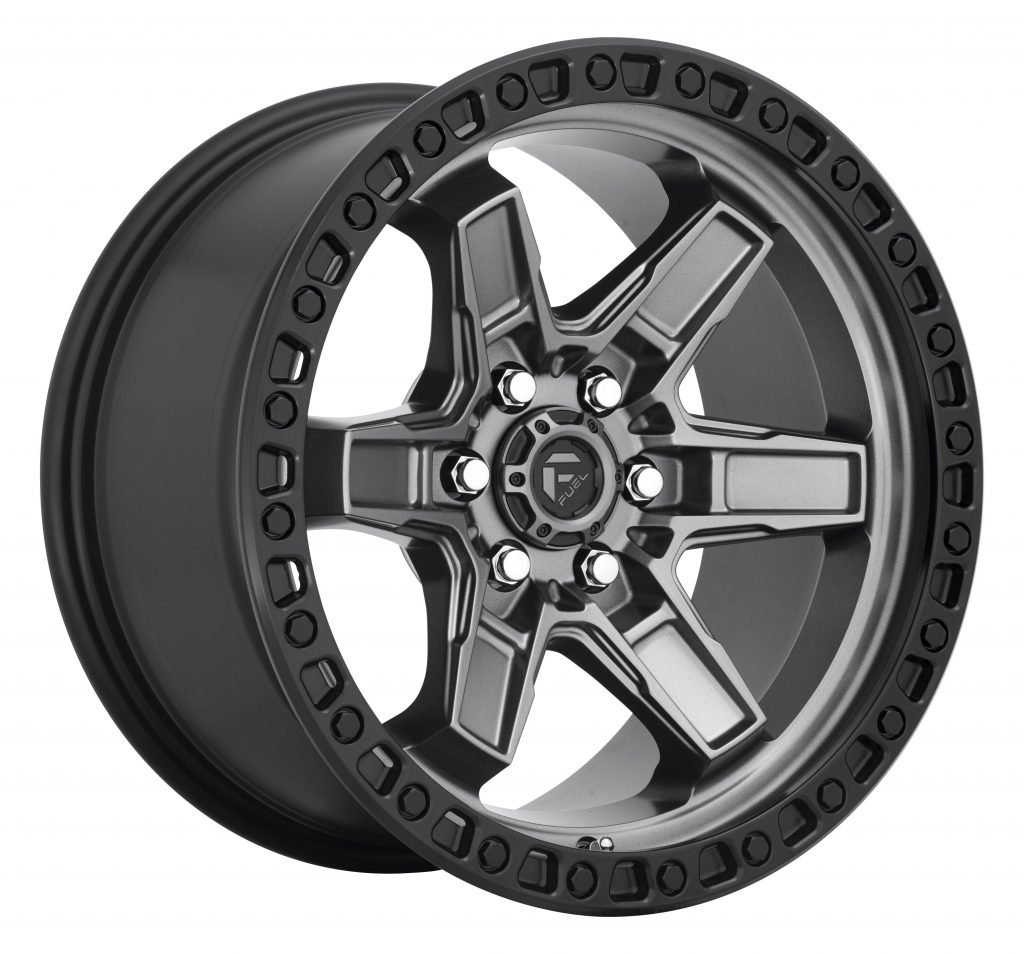 The Kicker by Fuel Off Road is a one-piece wheel that's built trail tough but engineered to also handle daily driving duties. This 6-lug application upgrade is available Anthracite with black ring (as shown), or bronze with black ring or in matte black. Available in 17- and 20-inch sizes.
Editor's Note: A version of this article first appeared in the January/February 2020 print issue of Tread Magazine.