Recovery Board Buyer's Guide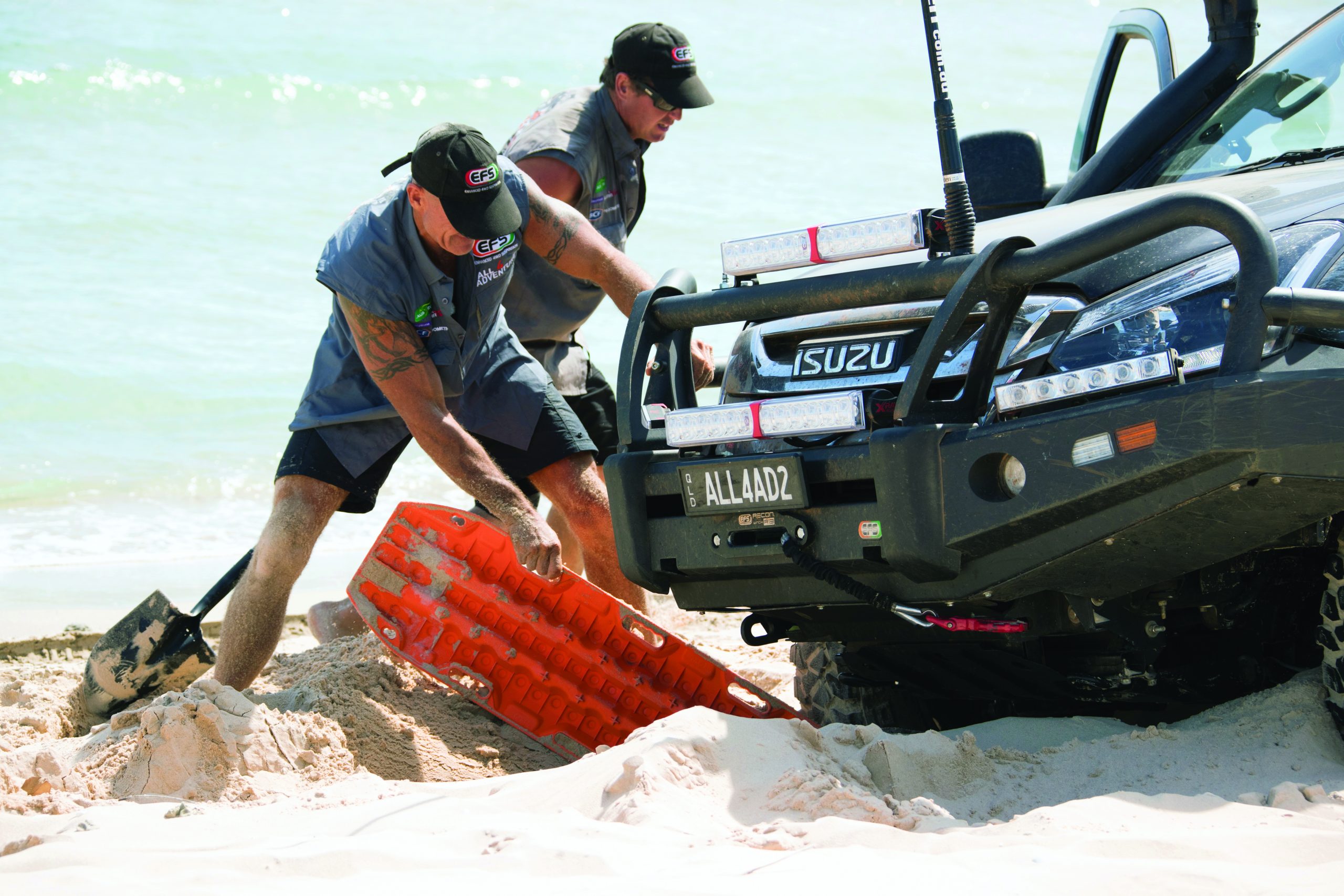 Added Traction
Sometimes it doesn't matter if you venture into the depths of the unknown or are just wheeling around in a local park; the chance of getting bogged down in slippery terrain always exists. The cause of your vehicle's loss of traction could be due to baby powder–like fine sand or thick, soul sucking mud. It doesn't really matter which, getting stuck is a universal bummer.
In years past, jamming something like a tree branch or even a floormat under a spinning wheel could give the tire just enough traction to get your truck moving again. While this method is still used in emergency cases, there are much better tools for the job nowadays. If you plan on taking your rig off paved roads, it's a good idea to be prepared for any eventuality. 
A loss of traction is a common enough scenario, even your all-conquering 4×4 with its monster wheel and tire package and competition spec suspension could use some help once in a while. The assistance once came in the form of metal ramps to give your tire the extra traction that it needed. They worked well, but lacked portability in terms of weight and overall size. An updated version came about in 2005 when off-road adventurer Brad McCarthy released the first sets of Maxtrax recovery boards.
According to Maxtrax, "Brad recognized the need for a system that makes vehicle recovery and extraction a safe, simple, one-person task and eliminates the need for any outside assistance, such as towing, snatching, or winching." The lightweight recovery board made recovering a stranded vehicle a safe, simple, quick and easy procedure. The idea caught on and a recovery board is now a category of recovery device all its own. Let's take a look at the latest recovery board offerings to see which will help you out of a slippery situation. 
01 Maxtrax MKII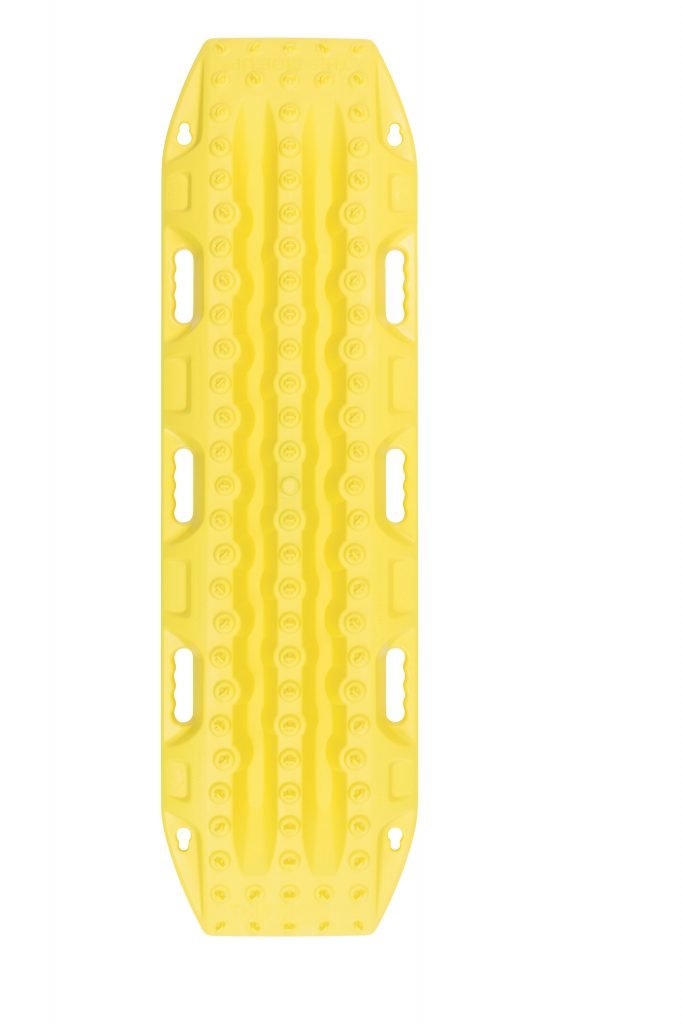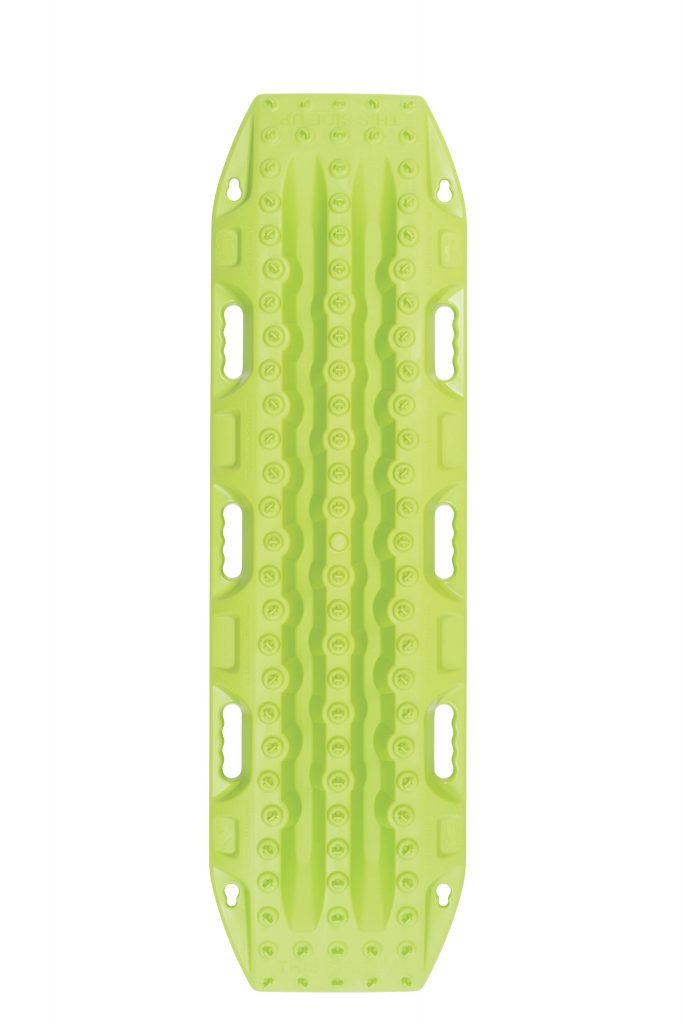 Highlights: An update of the one that started it all, Maxtrax MKII is a lightweight vehicle extraction device that fits in your 4WD ensuring an easy way out if your vehicle ever gets into a sticky situation. Maxtrax is a lightweight, easy-to-use vehicle recovery and extraction device that's easily carried in or on your vehicle. Its aggressive cleats sink their teeth into the tire tread as well as the terrain under your vehicle to prevent it from slipping back into mud, snow, or sand and make vehicle recovery quick and easy. Made of UV-stabilized, flexible, super tough engineering-grade reinforced nylon, these ramps provide traction and a firm base to get your vehicle quickly back on track. They also have exclusive keyhole accessory points to allow you to securely mount your Maxtrax.
Features:
Each set of Maxtrax stack together at a height of just 3.5 inches tall
Six comfortable built-in handles and a shovel at either end
Made in Australia, from Australian-sourced, fiber-reinforced, engineering-grade nylon
Each set includes two Maxtrax and two orange telltale leashes
Available in 16 colors
Dimensions: 45 x 13 in.
Weight: 8 lbs. (each)
MSRP: $300
URL: maxtraxus.com
02 ARB Tred Pro Recovery Boards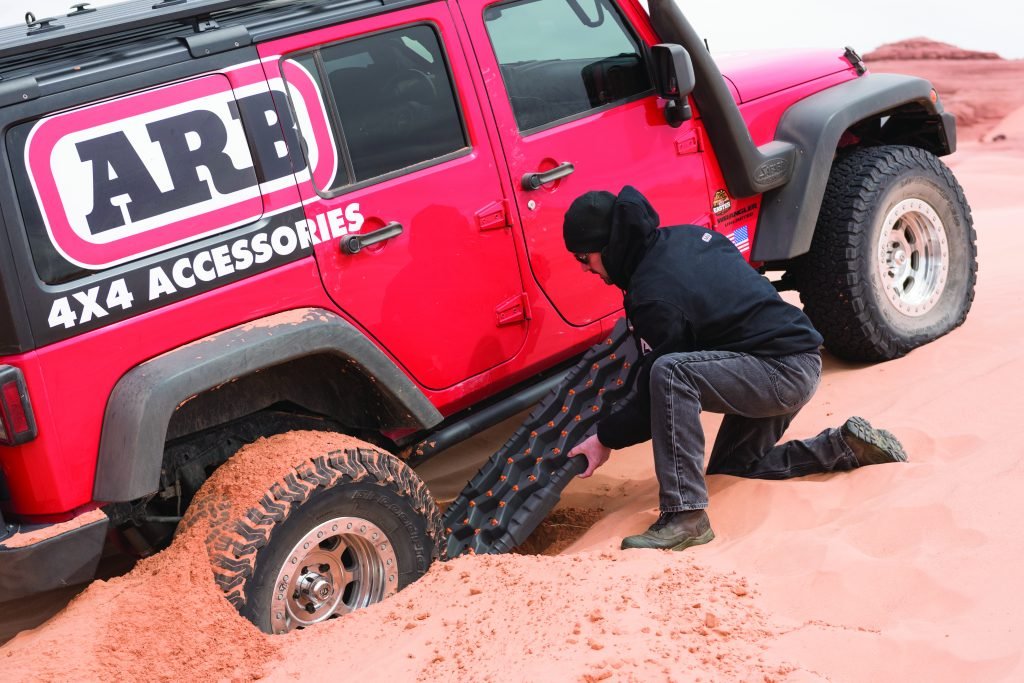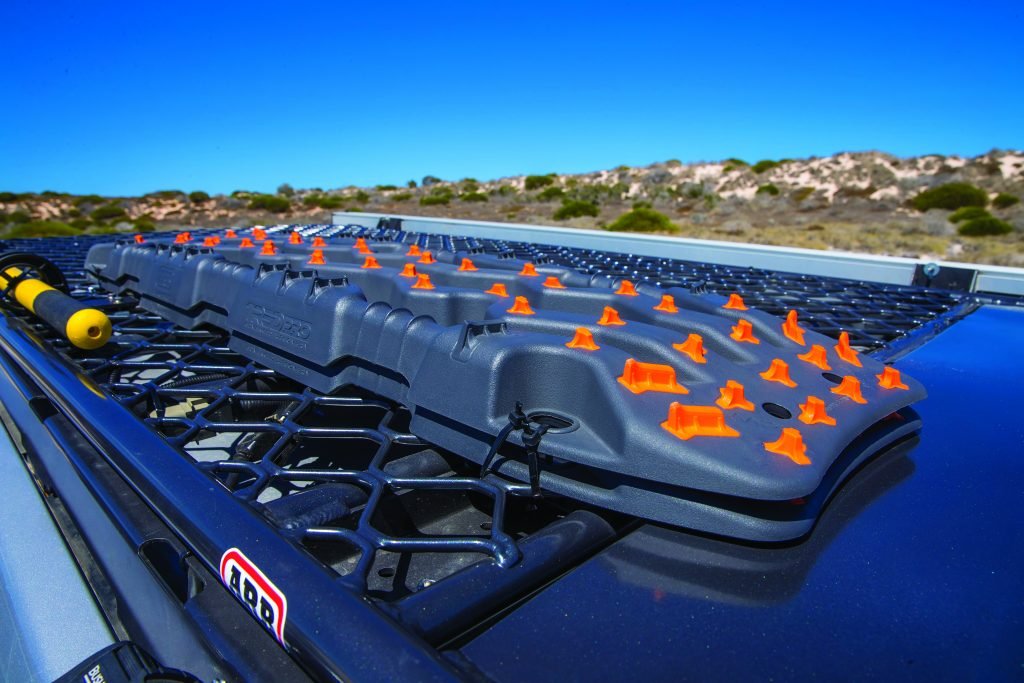 Highlights: Specially designed for when you find yourself stuck off the beaten track without any help in sight, Tred Pro is the ultimate recovery device to get you out of trouble when traction is lost in even the toughest of conditions; whether it be in sand, mud, or even snow. Featuring a unique composite construction, Tred Pro are extremely durable, wear resistant, and can handle high levels of flexibility; providing the ultimate traction by maintaining a high level of pressure on the tire while withstanding the flex of being under vehicle weight on less than stable ground. It's 100 percent Australian made and owned and it was the first recovery board with a lifetime warranty.
Features:
Unique nylon material for superior flex and durability
Special glass-filled resin nylon teeth to reduce premature wear from wheel spin
Lower profile for stacking and storage
Retrofit mounts to suit most recovery board mounting options
Ergonomic handles for shovel control
Available in six colors
Dimensions: 45.67 x 12.99 x 2.56 in.
Weight: 18 lbs. (pair)
MSRP: starting at $280
URL: arbusa.com
03 Smittybilt Element Ramps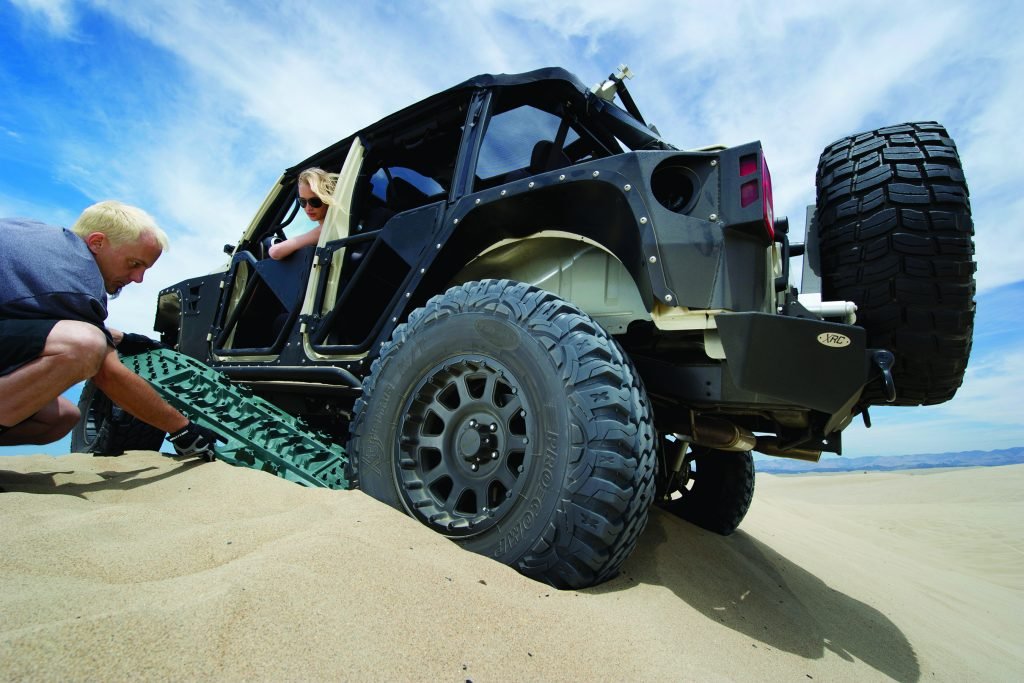 Highlights: Smittybilt's Element Ramps are designed to be used as a traction aid for inclement weather conditions or any type of loose terrain. The ramps feature heavy-duty nylon reinforced plastic construction and high traction surfaces to get you out of the mud, snow, or sand with ease. Each ramp can support up to 7,700 pounds, are sold in pairs, and come with a durable nylon storage bag. Be prepared to self-recover your vehicle with Smittybilt Element Ramps.
Features:
Manufactured of Nylon Reinforced Plastic
Each ramp can support up to 7,700 pounds
Sold in pairs
Comes with a Smittybilt logo branded carry bag manufactured out of 600 denier ballistic nylon
Perfect for mud, snow, sand, or any loose terrain you find yourself in
Stackable design
Dimensions: unlisted
Weight: unlisted
MSRP: $170
URL: smittybilt.com
04 Traction Jack Ultimate 4×4 Vehicle Recovery Adventure Bundle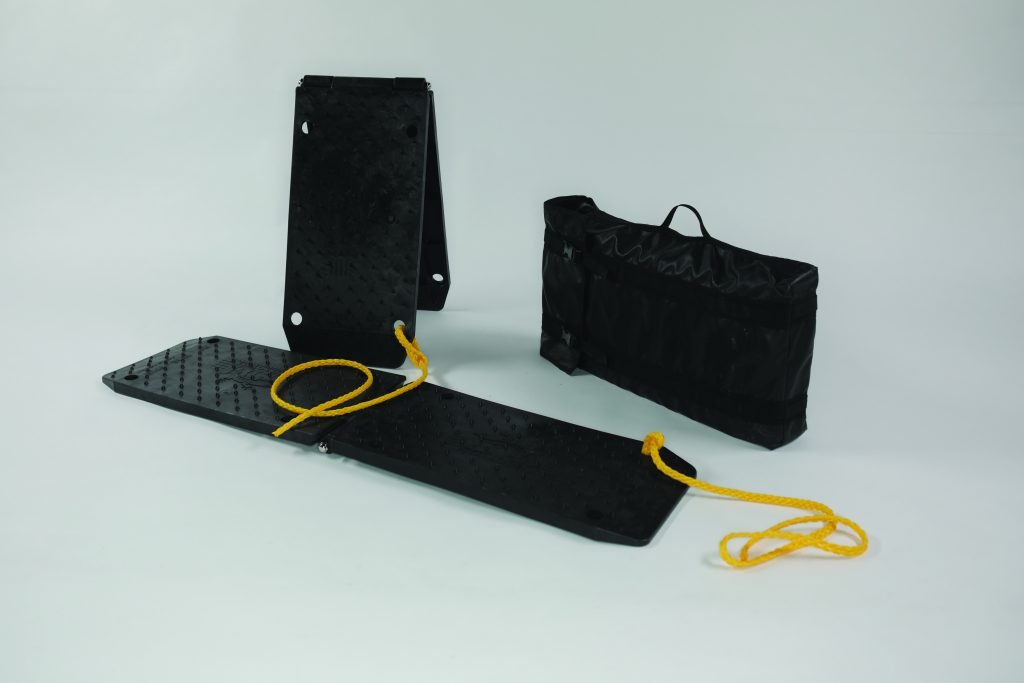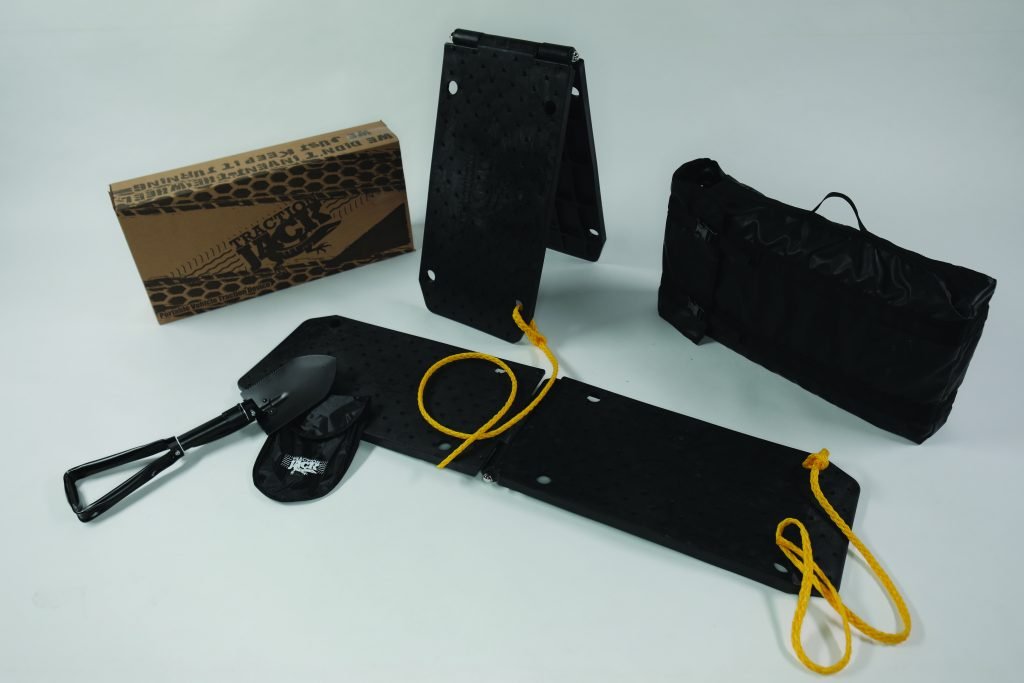 Highlights: Traction Jack was designed to solve one simple problem: having a traction device to get you unstuck that was easy to store and tough enough for any situation. These ramps fold in half to save on much-needed onboard space. They can also be useful as vehicle levelers (for parking with or without a rooftop tent), as a solid platform for a jack to change a tire, and to bridge over very small gaps/obstacles when folded in half. This kit is made of a colored, poly-composite material that can withstand a rigorous beating and is great to get virtually any size vehicle out of soft sand, snow, mud, and more. It easily stores out of the way, under seats, or in the trunk. 
Features:
Two Traction Jack recovery boards
Two leash ropes
Instructions/replacement warranty information
4×4 recovery folding shovel plus pickaxe and pouch
Traction Jack carrying bag
Dimensions: 66.04 × 30.8 × 15.24 in.
Weight: 28 lbs. 8 oz. (kit)
MSRP: $295
URL: tractionjack.com
05 Rugged Ridge Traction Recovery Kit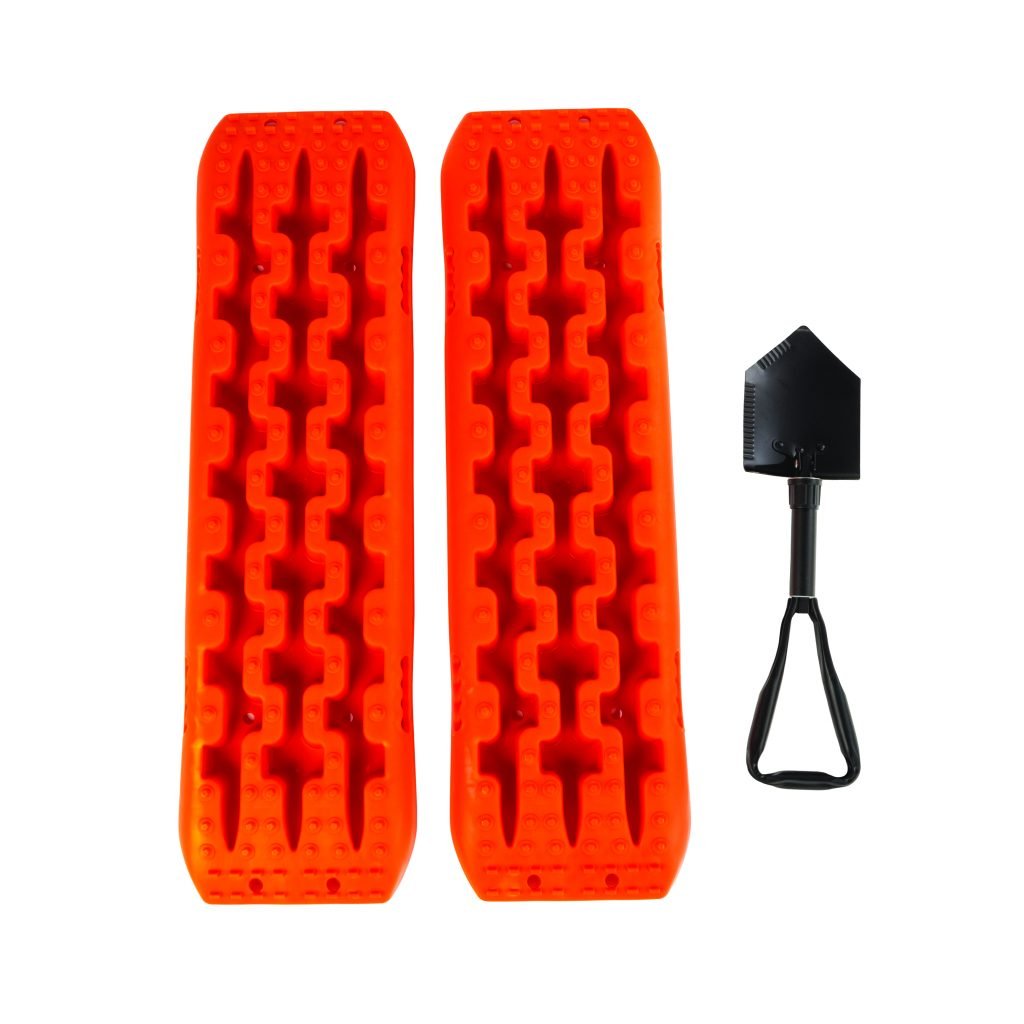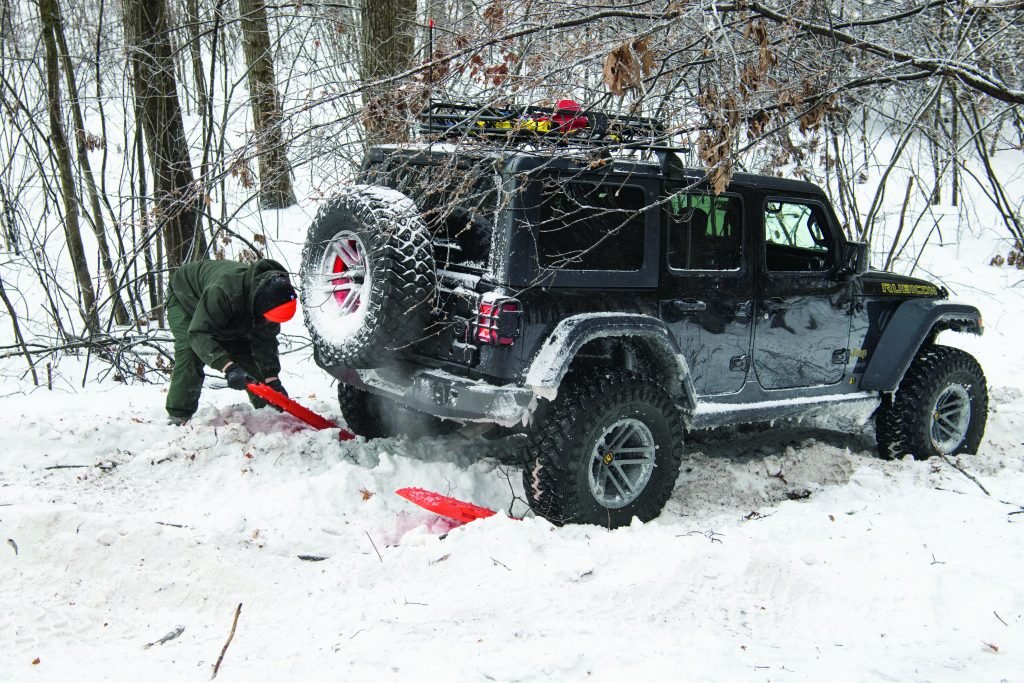 Highlights: Rugged Ridge makes it possible to take traction with you, no matter where you go. The Traction Recovery Kit features heavy-duty reinforced nylon traction boards, lightweight and portable, delivering essential grip on the slickest of surfaces. Sand, snow, and mud are simply no match for their ultra-aggressive design, as the board's built-in cleats deliver a giant dose of traction when and where it's needed most. The boards are cast in bright color for maximum visibility, engineered to withstand pressures up to 20,000 pounds, and paired with a handy tri-fold shovel for ease of placement. You'll find this Traction Recovery Kit useful in a wide variety of recovery scenarios, on and off road.
Features:
Includes a tri-fold shovel
Withstands pressures to 20,000 pounds
Offered in bright orange for maximum visibility
Aggressive traction surface
Dimensions: unlisted
Weight: unlisted
MSRP: $155
URL: ruggedridge.com
06 Front Runner Sand Lizard Rescue Trax
Highlights: If you're planning a trip where you'll be venturing off paved roads and might encounter sand or mud, you should consider carrying rescue tracks. For vehicles stuck in soft surfaces, these portable composite ladders provide enough stability and traction underneath tires for simple, safe vehicle recovery. Alternative uses include using it as a spade to remove sand around wheel before recovery or doubling them up to be used as short distance bridging over ruts. At campsites with soft or wet ground the Sand Lizard Rescue Trax can be used as solid surface for the rooftop tent ladders, table legs, and can even be used as an outdoor shower floor. 
Features:
The Sand Lizard Rescue Trax are made of a rigid, high-density fiberglass composite material, coated in a high friction, non-slip weatherproof surface.
Slim profile and easily storable on top of or underneath a Front Runner Rack with included hardware.
Can be doubled up and utilized for short-distance bridging over ruts
They are just 6.35mm (1/4-inch) thick each yet have incredible strength.
Dimensions: 45.3 x 13.1 x 0.2 in.
Weight: 14 lbs. (pair)
MSRP: $212
URL: frontrunneroutfitters.com
Editor's Note: A version of this article first appeared in the July/August 2019 print issue of Tread Magazine.