Tread Magazine Takes on SEMA Show 2022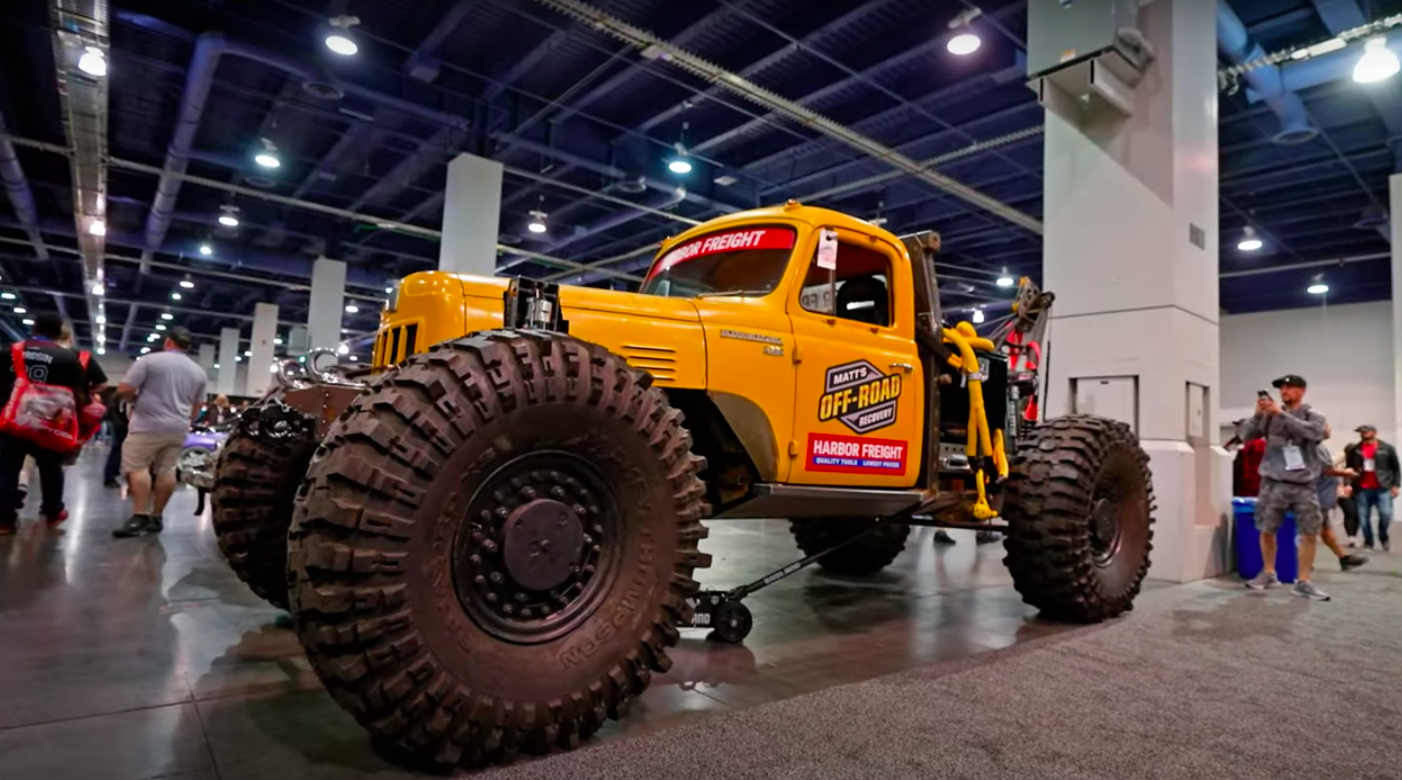 Find Out What's New For 2023
Tread's Kelly Nomura attended SEMA Show 2022 to get the latest and greatest in vehicles, overlanding, and off roading. Kelly and the Tread team got to see new models on the market this year and new products to come.
A few of the most exciting reveals happened in the showroom at SEMA Show 2022, including the Toyota Trailhunter and the  Quadratec JTE. The JTE was particularly exciting because it's part of the 50 for 50 event, which pledges to clean up 50 trails: one in each state of the USA. Quadratec's CEO was on hand to tell us all about this fantastic build, which has already helped clean up 400 miles of trail.
While at SEMA, we also got the chance to catch up with some of our other favorites, like Redarc, Landsail Tires, and Patriot Campers. At the Delinte Tires booth, we learned all about specially engineered tires for the crossover market. At the Elka booth, we learned their roots and got to see the best in shock absorbers.
Rhino Rack also brought some great stuff this year! They took us through new products and prototypes, including the Pioneer Platform, platform hitches and some base rack systems. With all of these great brands and many more like Trailrax, Flated and Belltech to show us what's new, there was no end of things to see at SEMA Show 2022. Check out our video from the SEMA Show 2022 to get an in-depth look!
The Best of the Best at SEMA Show
SEMA really brought the best to Las Vegas this year! The Tread team had a blast seeing all of our friends from around the world. Hearing about all the great work and innovation they're doing really got us pumped for overlanding in 2023. We can't wait to see how all these upgrades in overlanding and off roading make our next outdoor adventure perfect! Check out SEMA's website to get more info on next year's show.