GoRuck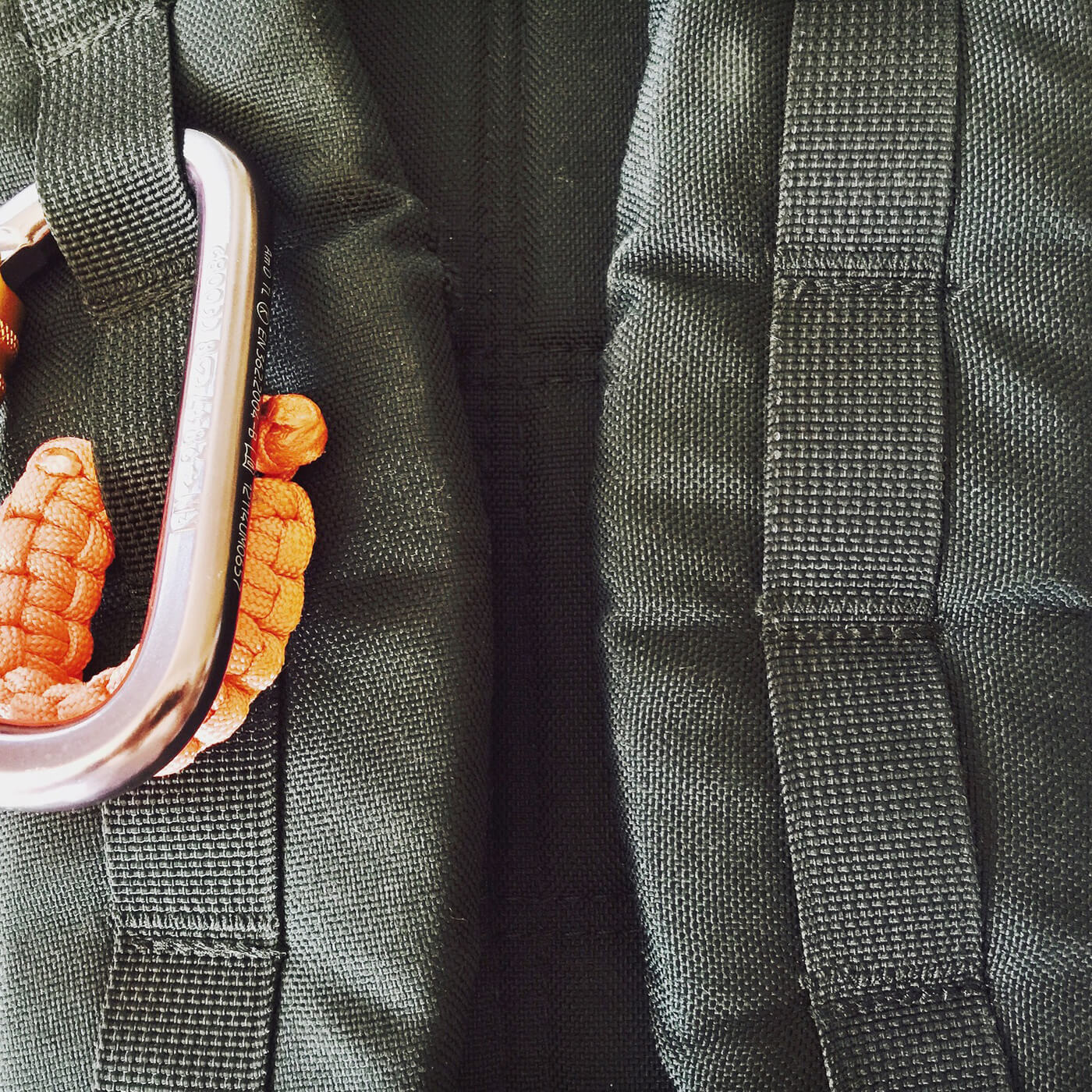 Like everyone else, I worked my tail off to get where I am today, and everything I buy needs to earn its keep. There is not any room for disposable goods. But therein lies a problem—quality goods that are built to last are really expensive, and there are many goods that are labeled as premium brands that are not exactly all that durable either. So, copious amounts of research are required to find the items that fit your needs.
Seven years ago, I enlisted in the U.S. Air Force and signed my life away to Uncle Sam. One of the first pieces of gear that I bought was from a then little-known and small start-up business based out of Montana called GoRuck. I needed a daypack that was going to stand up to the everyday rigors of training, deployment and exposure to excessive elements. Their original GR1 Daypack stood out from the crowd.
Jason McCarthy is the founder of GoRuck. He signed up for the military after 9/11 and found his way into some of the most elite war fighters in history, the Green Berets. His goal was to create products that could help veterans transition between military and civilian worlds, as well be part of the community in both training and War.
The GR1 daypack was the first product that Jason designed. His background was not sewing or even product design; it was defending our freedom. He set out with the vision of how gear holds up, and how and why it fails in the harshest of conditions. The focus was to take the best features of the military gear he had in the Special Forces, but to simplify everything to the essentials and let people do their own customizing. No detail was too small to consider, and it took a year and a half of prototyping and field testing to get it right.
The bag is hand built in the USA from Mil-Spec 1000 Denier Cordura, and even heavier Cordura Ballistic—a nylon canvas rip-stop derivative developed by DuPont chemical in 1929 that traces its legacy to military applications spanning WWII to present. The "denier" refers to the linear mass density of the fibers, and there are many different weights available, and the 1000D means that it has the mass in grams of 1000 per 9000 meters; as a frame of reference, a single strand of spider silk has a denier of 1. By in large, it's built like a brick house.
I have always equated the quality of a product directly to the type of zipper used. If the company that sells their product is willing to pay up for a zipper that is of the class of product they're trying to sell, then the product is probably that good. In Jason's case, he felt the same way. He sees zippers as the weakest link of any backpack. They do not play well with threads and fail when subjected to varying degrees of the elements. GoRuck exclusively uses YKK zippers, that are made in the USA. YKK invented the zipper, and their zippers are still the best in the business.
The GoRuck logo is not found anywhere externally on their products, in fact, the only placement of their logo is a small patch on the inside of the bag that also indicates the model. On the front, is a 2×3-inch piece of velcro that has on it the silhouette of a reversed American flag. This flag dates back to the military's early history when both cavalry and infantry units would charge forward towards battle. Always forward, never backing down. The reverse flag is a symbol of honor, courage and respect.
These major things were what sparked my abandonment of the traditional Jansport or North Face bags that have become so popular. It wasn't until I had the bag in my hands that the thorough and thoughtful design really began to shine. The labor of love that Jason had envisioned and poured himself into was this—the result, it's wonderful.
The backpack, while simplified, carries an assortment of interior pockets to hold your gear—a laptop/hydration pouch in the back, an interior sleeve decorated with useful MOLLE webbing, two interior pouches sewn into the reverse of the face and finally an exterior pouch running the front 2/3 face of the bag. At 26 L, it's plenty of space to thoughtfully organize an adventure.
My favorite feature of the bag is that it unzips totally flat. Instead of thinking vertically when packing a bag, and dreading the moment that you need to access something that is at the very bottom, you can simply unzip the whole thing, watch it lay flat and you have a firm grasp of what's happening at the bottom of your bag. Jason says it best:
"Because the GR1 opens flat, gypsy camps don't survive and organization is easy."
This is something that you'll hold onto for a lifetime, and it carries a warranty for that duration, as well. This bag is built to be carried to war and tailored to the needs of its owner. Like a good pair of boots, the bag comes stiff and hesitant. It doesn't trust you yet, you haven't proven yourself to it. With time, it shows its wear, becomes yours and becomes more forgiving to the demands you place upon it. It carries a lifetime of scars that tell a story of the adventures and places you've been. It's built that tough; one day you'll be able to point at every mark and fray and tell its origin, then slip the bag on and go for another.
Four years I've owned this bag, and I have literally used this every one of the last 2,500-plus days. It is my go-to SHTF, daily wear and adventure bag. I have molded it through the years into my own, and will continue to shape it as new needs arise for years to come. Here's to you GoRuck—you did a hell of a job.
At just under $300, do yourself a favor and buy a bag you won't ever regret.