Off Grid Trailers Introduces Sprocket: Overland News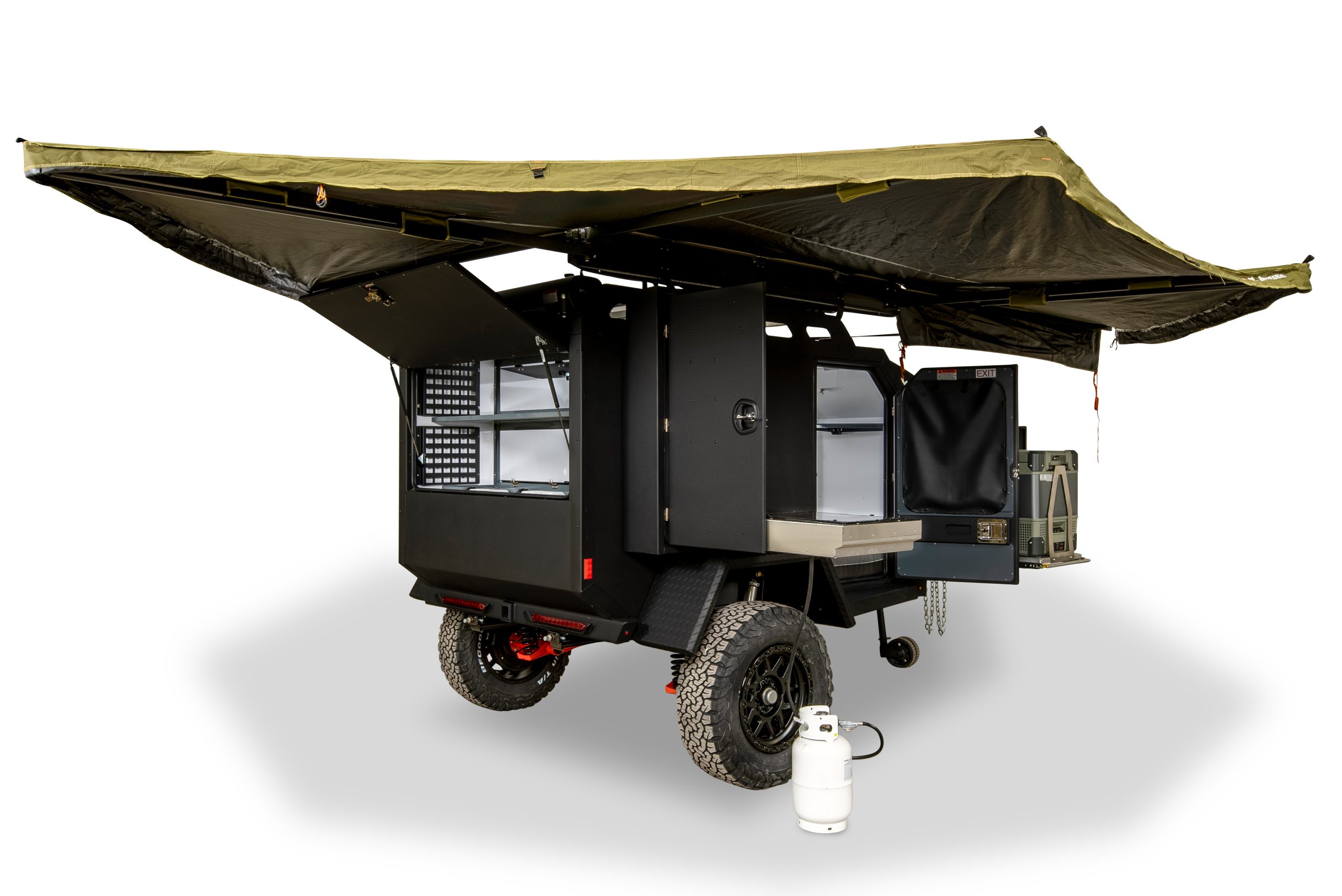 Lightweight, affordable, and off-road capable.
If you've been interested in adding a trailer to your overlanding setup, meet Sprocket, the newest trailer from Off Grid Trailers (OGT). This new offering is modular, so you can start small and grow slowly as you add more accessories. Off Grid chose to build the Sprocket off the same chassis as their well-known Expedition trailer, as a lighter-weight and more affordable option. Its all-metal construction gives it extra structure, upping its off-road performance.
We've known Off Grid Trailers for their quality craftsmanship and engineering, so we're excited to see how this new trailer performs. The Sprocket comes with fewer standard features than the other Off Grid offerings, which is reflected in its price. "We have designed the trailer with modularity in mind, to make way for the after-market and passionate D.I.Y enthusiasts at an affordable entry price," explains Off Grid Trailers. 
Upgrade your base camp
The Sprocket is compact in size for a queen-size sleep-in trailer, making it lightweight and easy to tow. Plus, the trailer is R10 insulated and includes pass-through rear storage. While the base model Sprocket won't include a kitchen or onboard water, Off Grid Trailers has made those options easier to add on after the fact.
On the exterior of the trailer are even more modular storage options, including two optional roof racks with a static load rating of 1000 lbs. Standard on the Sprocket trailers is a capable Timbren 3500 HD Axle-less suspension, but if you're planning on doing serious off-roading with the trailer, you can upgrade to an OGT Evolution Series Suspension, which provides 8 inches of wheel travel and an additional 4 inches of ground clearance.
As the adventures change and develop, you can purchase new accessories for the trailer at your own pace. When the kids require their own sleeping space, you can add a full-length roof rack to support a roof top tent. If you decide to opt for more storage, you can install additional side boxes. Do your plans involve tackling tougher terrain? You can upgrade the trailer's suspension. If you're planning on becoming a serious camp chef, you can add on a complete camp kitchen. 
Off Grid Trailers Sprocket Specs
Dry Weight: 1600 LBS
Tongue Weight: 300 LBS *Tongue weight will fluctuate based on accessory & loading configuration.
MAX GVW: 3500 LBS
Departure Angle: 50 Degrees
Ground Clearance: 21″ | 25″ w/ Evolution Series Suspension
Overall Length / Width: 156″ / 89″
Overall Height: 79″ | 83″ w/ Evolution Series Suspension
Wheelbase: 120 Inches
Track Width: 76 Inches
Interior Headroom: 46.5″
Interior Length and Width: 80″ x 56.5″
Mattress Size: Queen
Pass-Through Rear Exterior Cabinets: 15″x27″'x56″
MSRP: starting at $23,500
---
You'll also be able to purchase other accessories for the Sprocket throughout its lifetime. As your needs change, so will the accessories you put on the trailer! Visit offgridtrailers.com for the full list of available afterpurchase accessories and more information.
---