New Product: Blue Ridge Overland Gear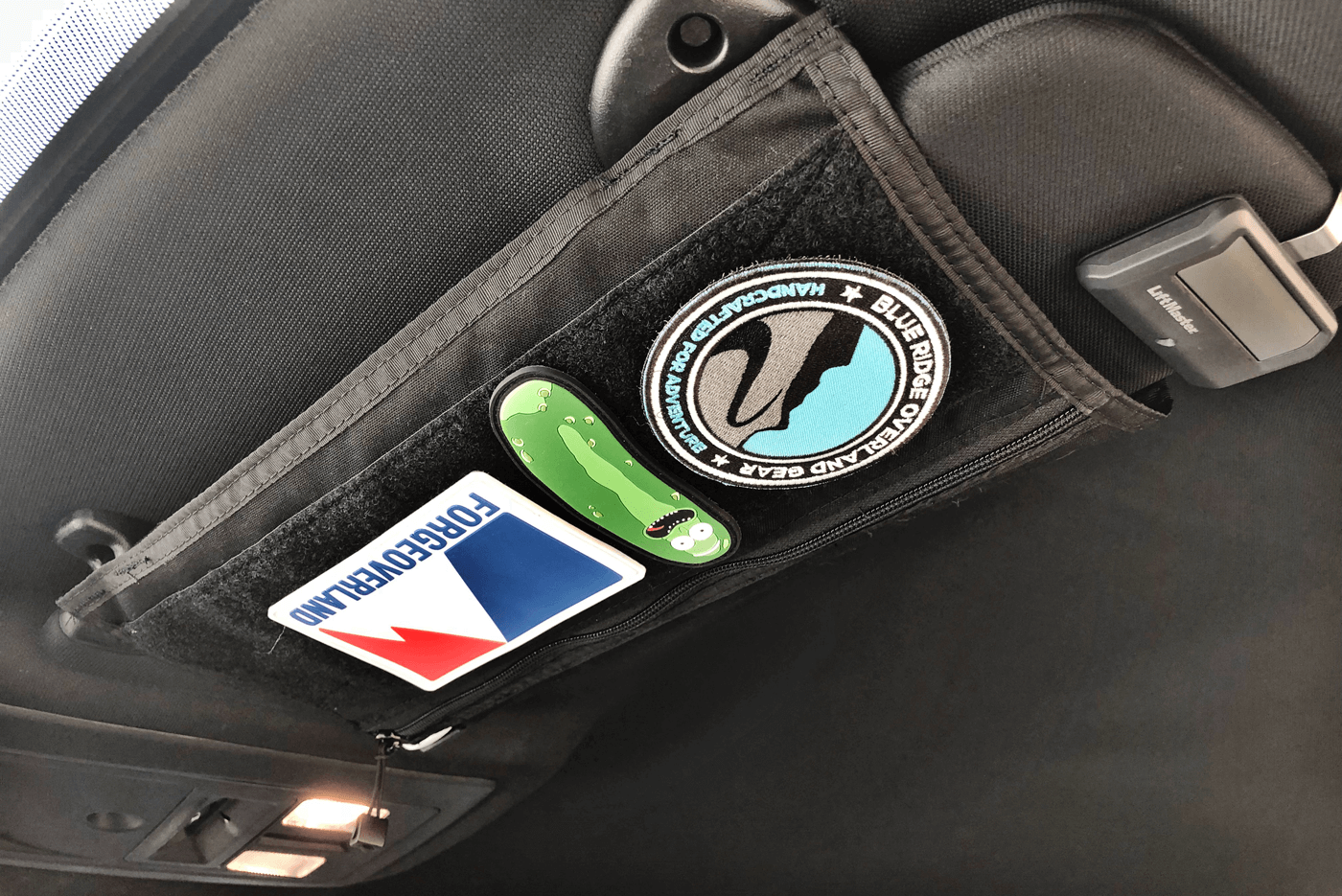 We are big fans of Blue Ridge Overland Gear (BROG) and their American-made products. Today we're going to discuss their new visor organizers and tool pouch sling. 
[divider]Visor Organizer[/divider]
First up to bat, the visor organizer. You can never have too much storage, especially for small objects that need to be handy in the event that you need them immediately. BROG has taken what was previously useless attic space, and given you a place to store your pens, sunglasses, vehicle registration, really anything you can think of that you might need to grab on a whim, right above you in an easy to reach location.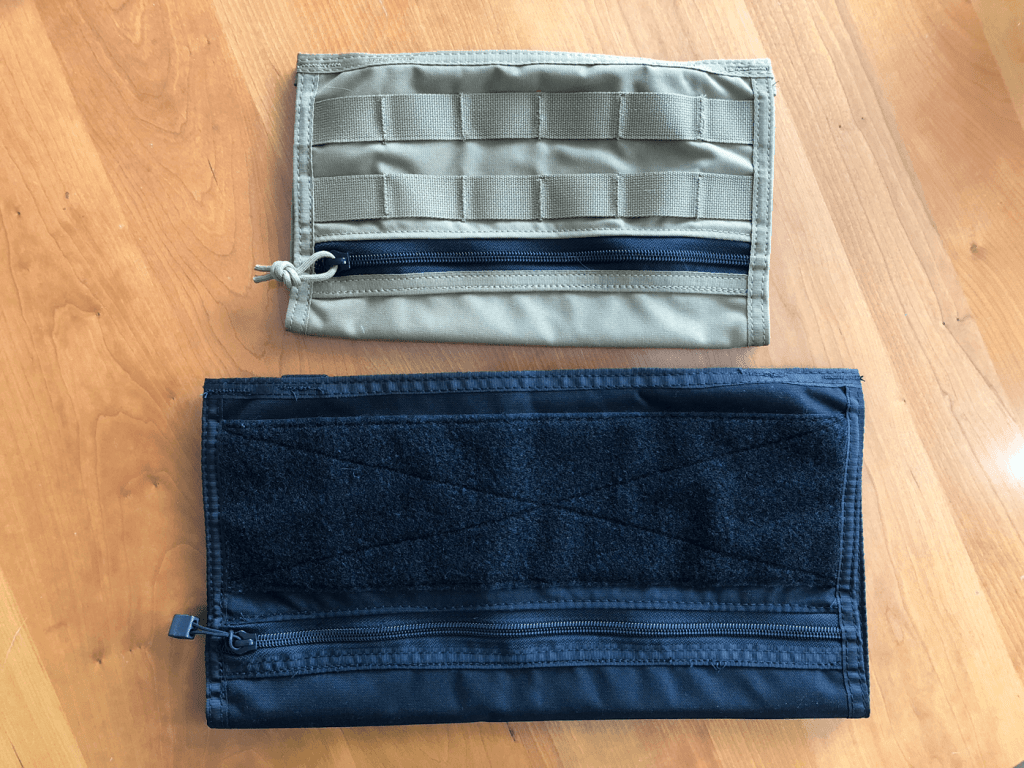 Coming in two sizes and two different configurations, the organizer can either be fully covered in MOLLE webbing or loop velcro. The standard size measures in at 11×13 inches and the large at a handsome 15×22 inches. Both sizes are built from durable 500 denier Cordura nylon and use YKK zippers. Pricing ranges from $25.99 to $39.99 based on configuration and is available in Black or Coyote.
[divider] Tool Pouch sling[/divider]
The Tool Pouch sling is a go-to for tools or even first aid items. Equipped with a quick grab shoulder sling, all you need to do is grab the sling and be on your way to the site of the problem. Once there, set it on the ground and the roll unravels by itself exposing its contents to be quickly accessed. It also comes with two anodized-aluminum carabiners so that you can clip the roll to any MOLLE panel or to the studs of your headrest.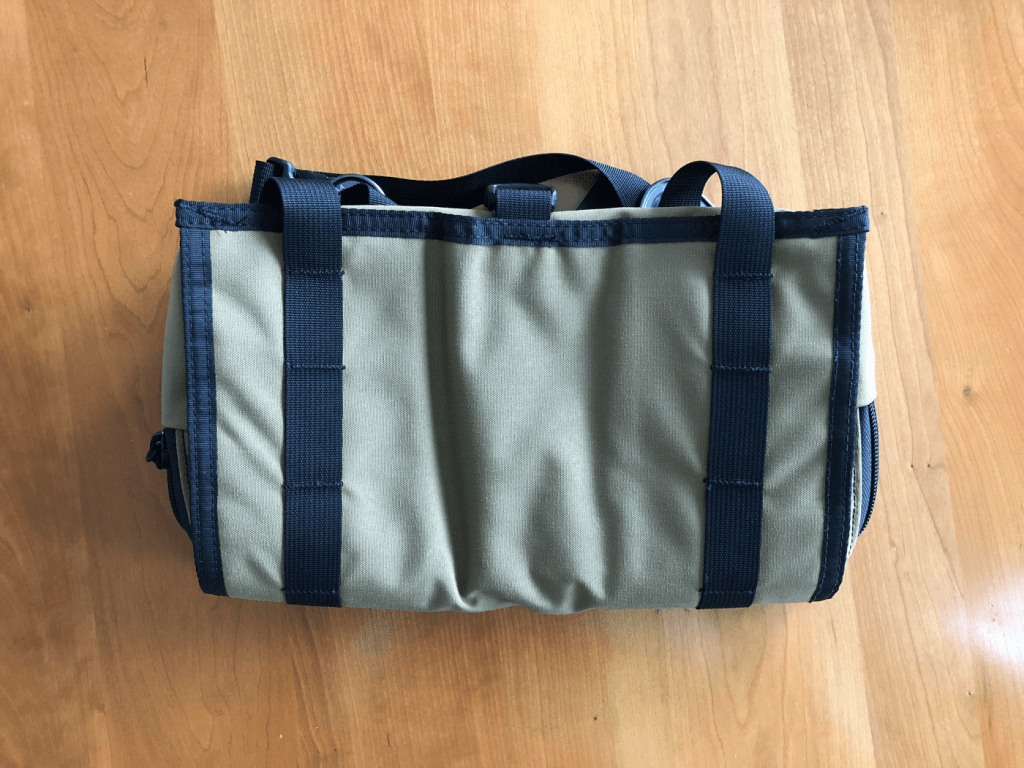 The bag is made from BROG's standard 500 denier Cordura Nylon, and sports two velcro release 12x6x2-inch see through pouches. There is enough space to store a full medical kit or a 240-piece tool kit. When the pouches are removed, the roll itself doubles as a handy 12×12-inch work surface for laying tools or parts out on the ground without fear of losing them.
If you have a storage solution you need to fix, or are looking to fix a problem you did not know you had yet, check out Blue Ridge for some of the best handmade American soft goods in the industry, all at reasonable prices. Tell them we sent you.