New Product: Blue Ridge Overland Gear IFAK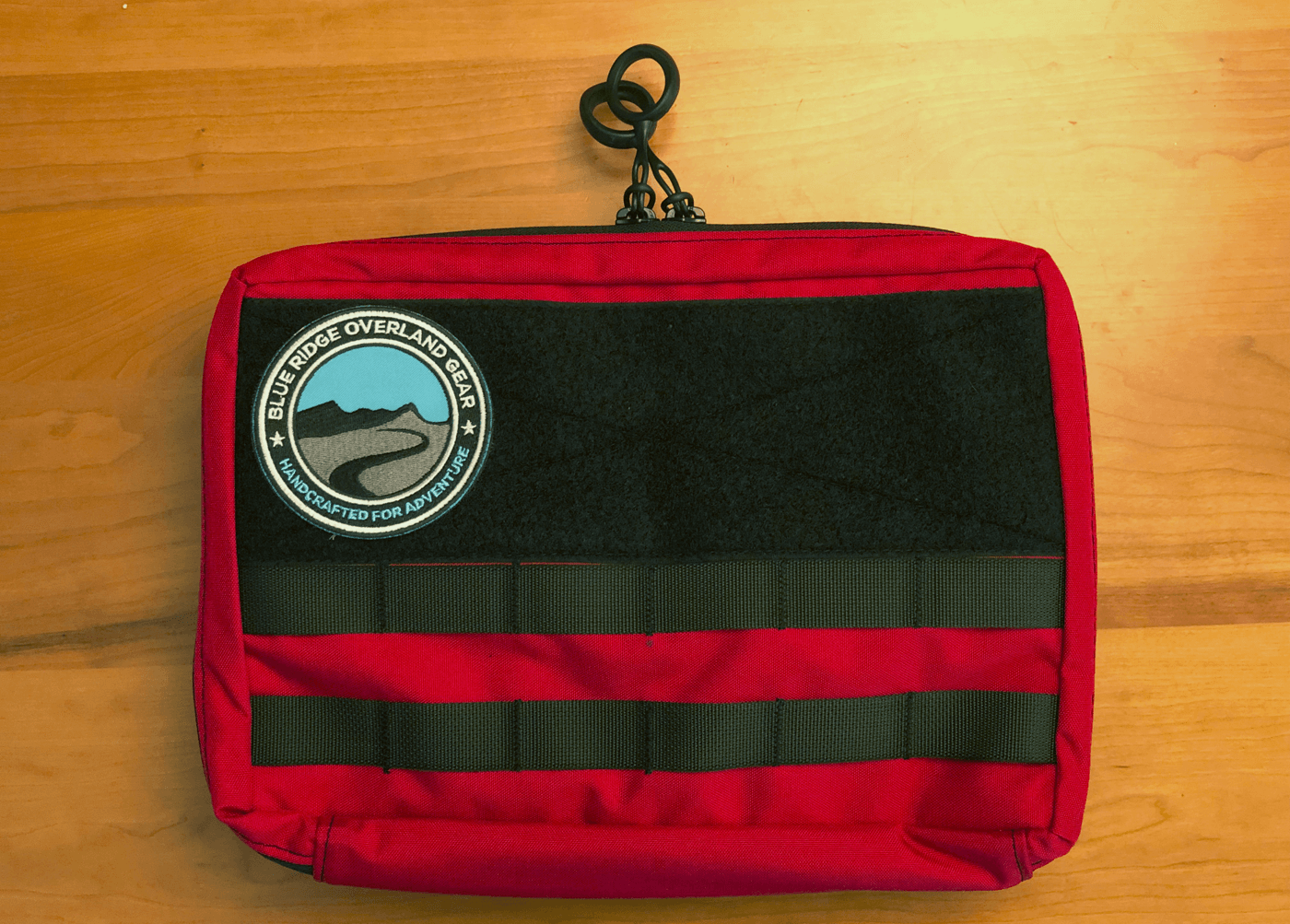 Blue Ridge knows you are not accident prone, but stuff happens. You might crack your shin into a bumper hitch, or drop the hood of your vehicle on your fingers, or walk face first into a tree that jumped out in front of you. So while you might not exactly need a First Aid bag, it is important to have one handy when things do get out of hand.
Blue Ridge developed their medium IFAK bag out of durable, high visibility red Cordura nylon and measures in at 12x8x4 inches. It has a large velcro platform on the face of the bag for attaching hook-and-loop pouches or accessories, and two rows of MOLLE webbing for additional hook-ups. Large rubber zipper pulls make sure that if your hands are sheathed in a glove, you can still get this thing open.
Inside are four red removable pouches with reinforced clear vinyl windows. They measure in at 4x12x2 inches. These are fully set up with hook and loop so if your main bag is permanently mounted, you can rip out individual pouches for whatever the emergency may need.
The IFAK Medium is for a sale on Blue Ridge's website for $89.99 with free shipping. If you would like to purchase this or explore any of the other gear that Blue Ridge makes right here in the USA, go to their website.