In the Driver Seat
Women are active listeners and doers. We take great pride in completing tasks for our families, friends, and significant others. But, what about ourselves? Why do certain things seem unattainable? Is it because we're afraid of failing, not sure where to start, or feel shunned if we're interested in a man's area of focus? Over the last year, I found true happiness driving and working on my own 4×4 vehicle. It took me a while to get there. But, as I build up my own 4×4, I'm able to discover places most people will never experience. That is truly rewarding.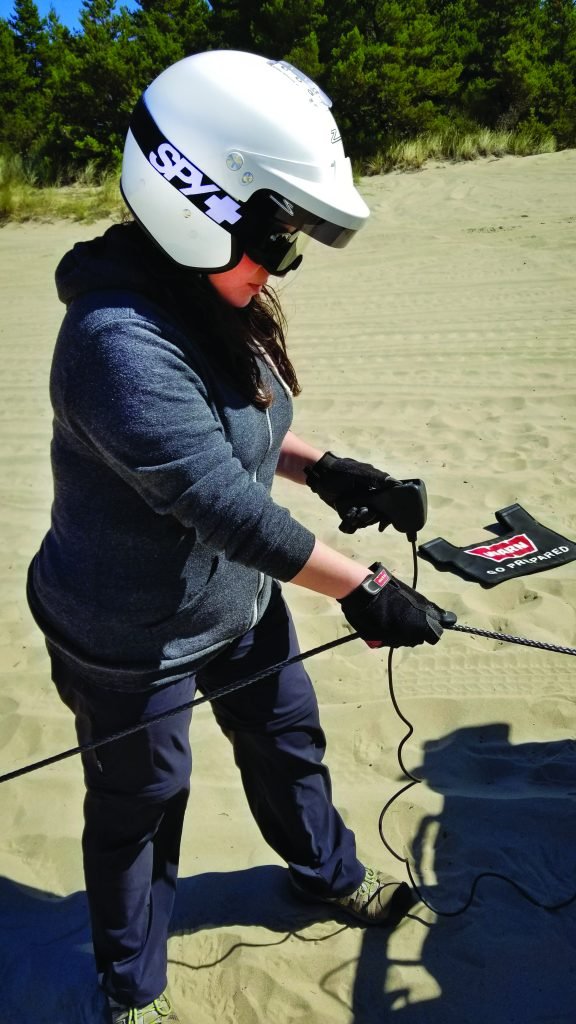 Ladies, nothing will teach you more than owning and driving your own 4WD rig off road. Taking the helm of a 4×4 from time to time is good, but if you really want to progress as a driver and learn about a 4WD vehicle, nothing beats owning one. It's not only fun and informative, it also creates a sense of pride and accomplishment. Being self-sufficient and allowing yourself outdoor experiential opportunities is where it's at.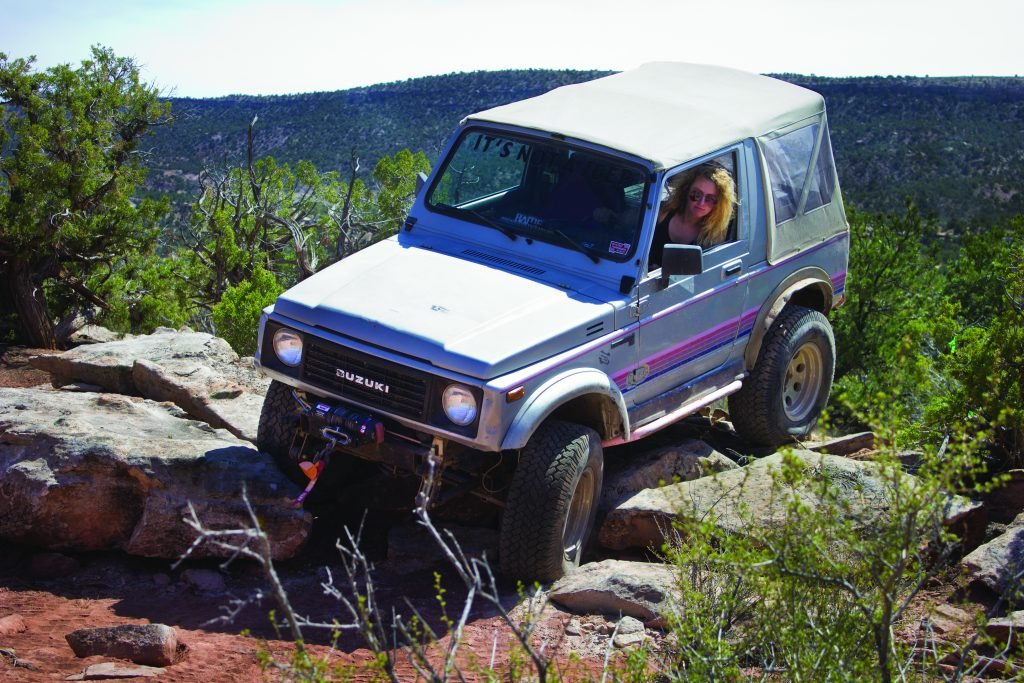 Learning how to drive off road takes time and practice, but everyone starts from somewhere. Gathering enough stamina and courage to branch out in a male-dominated field can be tough. Even though I've been passenger in off-road vehicles for years, I hadn't actually driven one off road until just last year. I wanted to push myself outside my comfort zone; however, I didn't know how to start. I yearned to learn more. I wanted to get a vehicle unstuck if it was in a precarious situation or save another driver if they're impaired. Heck, I also wanted to have some fun and adventure through the backcountry. 
"Women … take great pride in completing tasks for our families, friends, and significant others."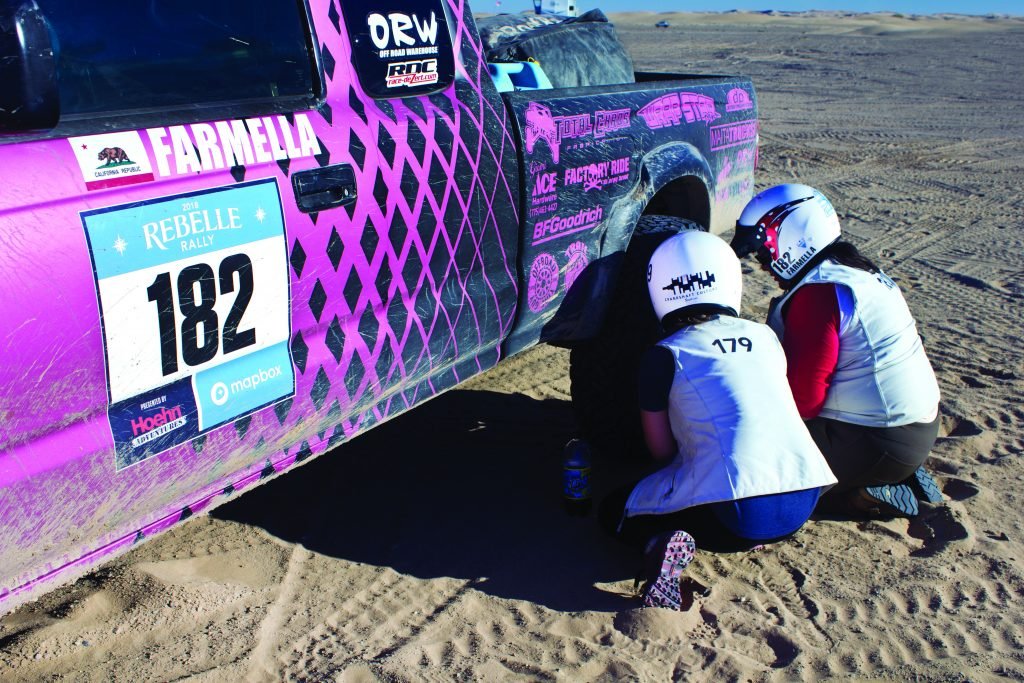 I gathered up enough confidence and, last October, I competed in the Rebelle Rally—a 10-day, 1,600-mile off-road traditional navigational competition. All competitors were women, with each team consisting of two team members. I was the driver of a 2012 Toyota Tacoma (with a manual transmission), as part of #179, Team Free Range Dames. I practiced driving off road in a variety of terrain for six months beforehand: dirt, rocks, and especially sand.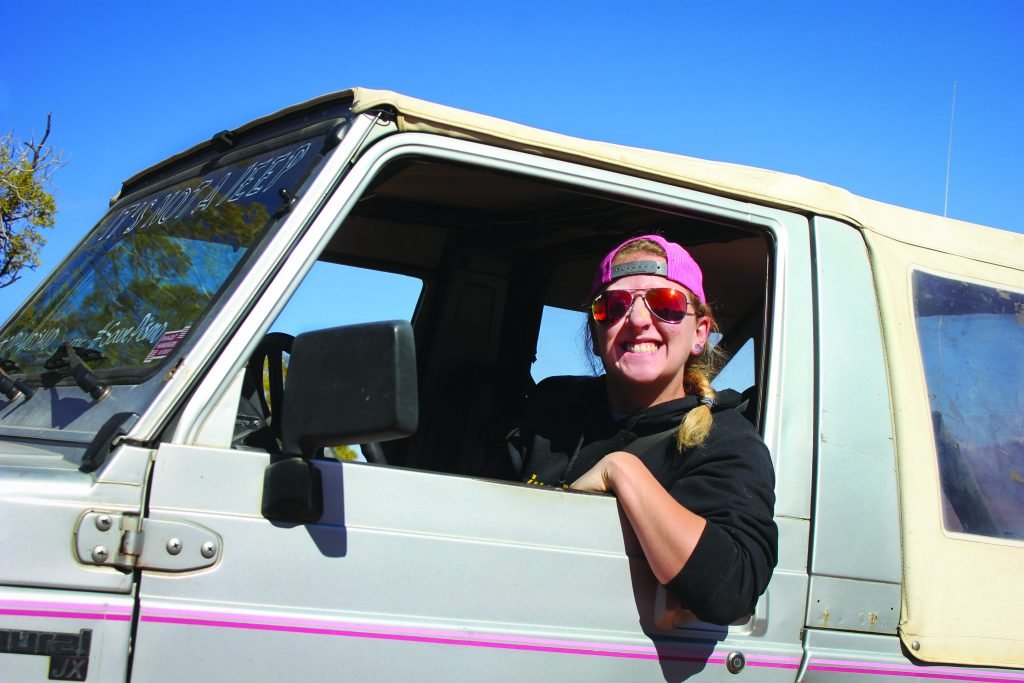 The Rebelle Rally is an event that tests the mind, body, and spirit. It was an intense adventure that not only challenged me, it made me more confident, sure-footed, and eager to conquer new things. I practiced how to navigate rocky and sandy terrain, getting myself out of stuck situations successfully, and learned off-road vehicle dynamics and mechanical sympathy. Through failing, I've learned how to succeed. Knowing how to drive a 4×4 rig is important, but owning one is even better.
After completing the rally, I wanted my own 4×4. This is in addition to two off-road rigs my husband and I already own. In late November 2018, we sourced our second right-hand-drive diesel Mitsubishi Pajero, and purchased it virtually sight unseen. We flew from Portland, Oregon, to Austin, Texas, to complete our second fly-and-buy purchase. Since then, my 1991 Pajero's been lifted, has upgraded Rancho shocks, an ARB front bumper with Warn winch and Lightforce lights, as well as fifteen52 wheels wrapped in Nitto Ridge Grappler tires. It's ready for off-road adventure. But I'm not the only woman who has a love for off roading and an appreciation for having their own dedicated 4WD vehicle. 
"Gathering enough stamina and courage to branch out in a male-dominated field can be tough."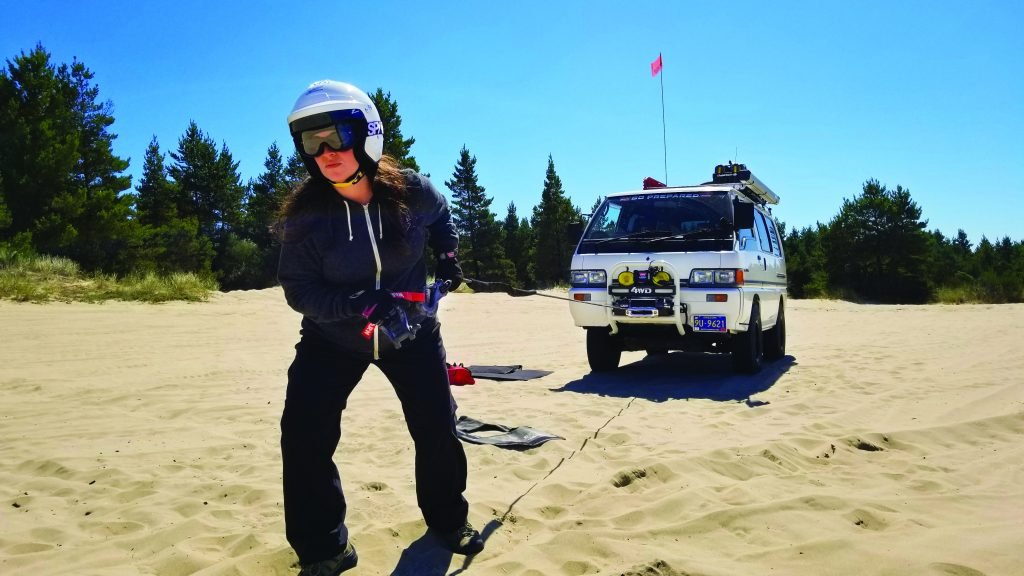 Laura Hardesty-Butcher is an experienced off roader, but she initially learned how to do it from her family. "I've always loved the outdoors and spent much of my childhood outside in one capacity or another. My brother was into snow wheeling and desert racing; I had serious hero worship of my brother. So, getting to go along with him and his friends was always the coolest thing I could possibly imagine." Laura's been off roading her entire life. She started riding a motorcycle when she was about 4 years old and has never stopped. Laura exclaims, "It's perfectly OK to be girly, but I still like doing guy stuff.'"
Laura was the driver of Rebelle Rally team #182, Locos Mocos. She says, "I loved being challenged in [off roading]!" She piloted her 2004 Toyota Tacoma (also with a manual transmission), outfitted with a Total Chaos mid-travel kit and King shocks, among other upgrades. "The [Rebelle Rally's] physical and mental challenges were everything I was missing and craving from my old life." 
For Laura, however, there was also a serious emotional trial. "I don't do emotion, at least not well," she states, "the reason I did the [Rebelle] was to honor my late brother Mike's memory." Laura's brother, Mike Hardesty, was a seasoned racer. He competed in many races, like ones held by VORRA (Valley Off Road Racing Association). Most notably, however, he raced the Baja 1000. Although he was never able to finish, he didn't let that stop him from trying it multiple times.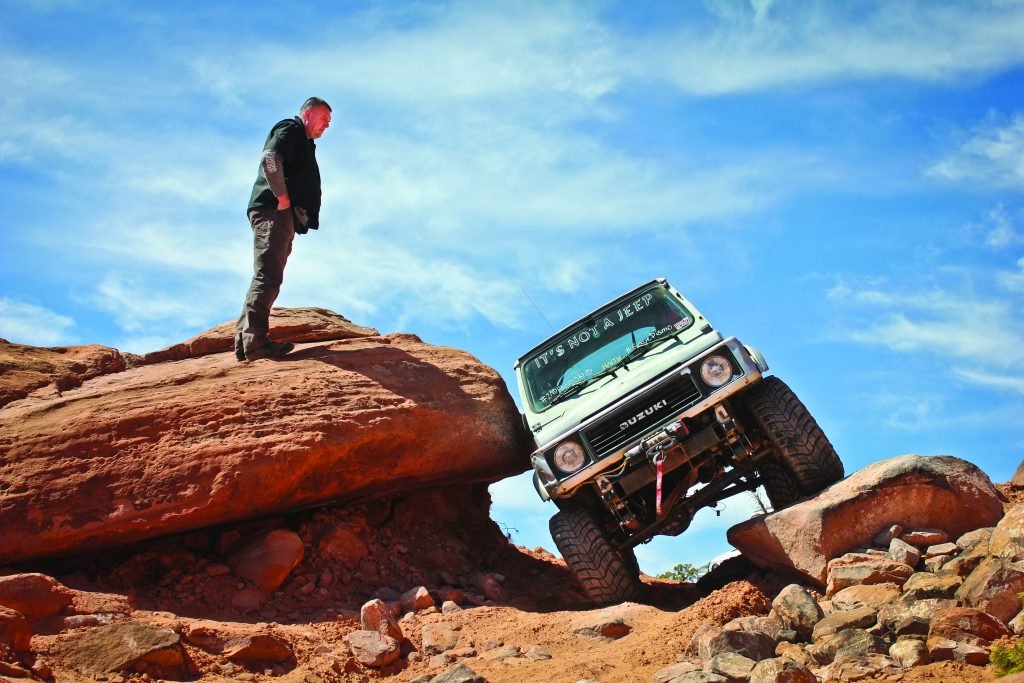 The Rebelle Rally ended up being therapeutic for her, as it was for me. Rebelles learned what worked for them, as well as what didn't work for them. They were quick to adapt, regroup if there was an issue, and kept on moving. "It's important for women to be out there for themselves. If [off-roading] is what you love, then do it! Don't listen to anyone doubting you, I can promise not everyone is like that; you just have to find the right niche for yourself."
Amber Turner, an off-road enthusiast turned full-time welder, says that owning her own 4×4 opened up doors for her. She purchased her Suzuki Samurai over seven years ago, and during that ownership, she learned how to work on it herself and fix it up.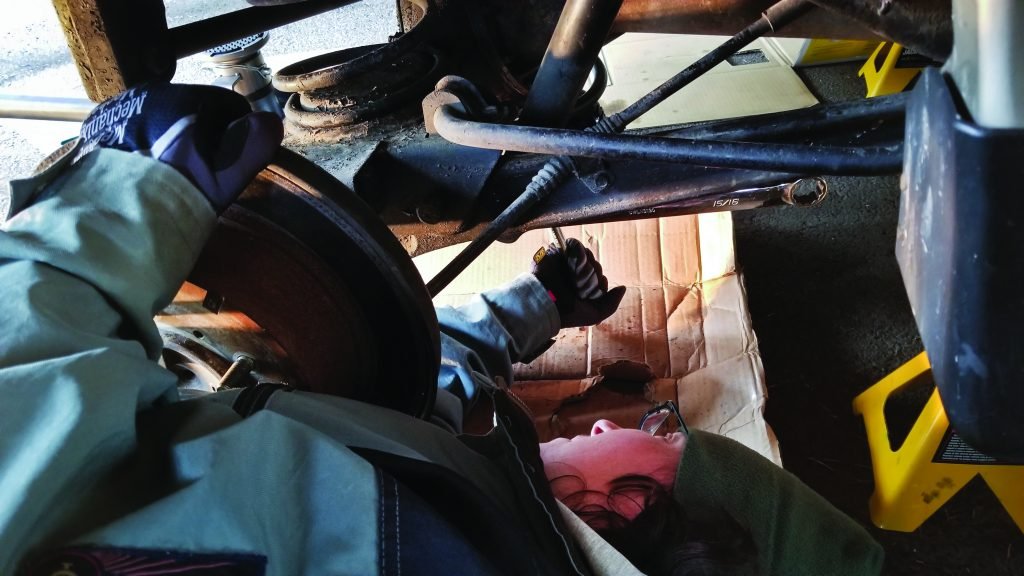 "I always wanted my own rig from the get-go, something I could be responsible for so if I would break things I could learn how to fix them on my own, rather than relying on someone else," she says. "As I got more involved, I went on a lot more trips unaccompanied. Having the freedom to go to events with my own rig and maintain self-sufficiency became a big deal to me." Throughout the last several years she learned how to weld while working on her 4×4 and loved it so much, it became her profession.
In 2011, when Amber graduated high school, her dad took her entire family to the Marlin Crawler Roundup in his mildly built 1983 Toyota single-cab pickup truck. Since that day she was hooked. She bought her Samurai the next year and started building it with her then-fiancé, now-husband, Matt.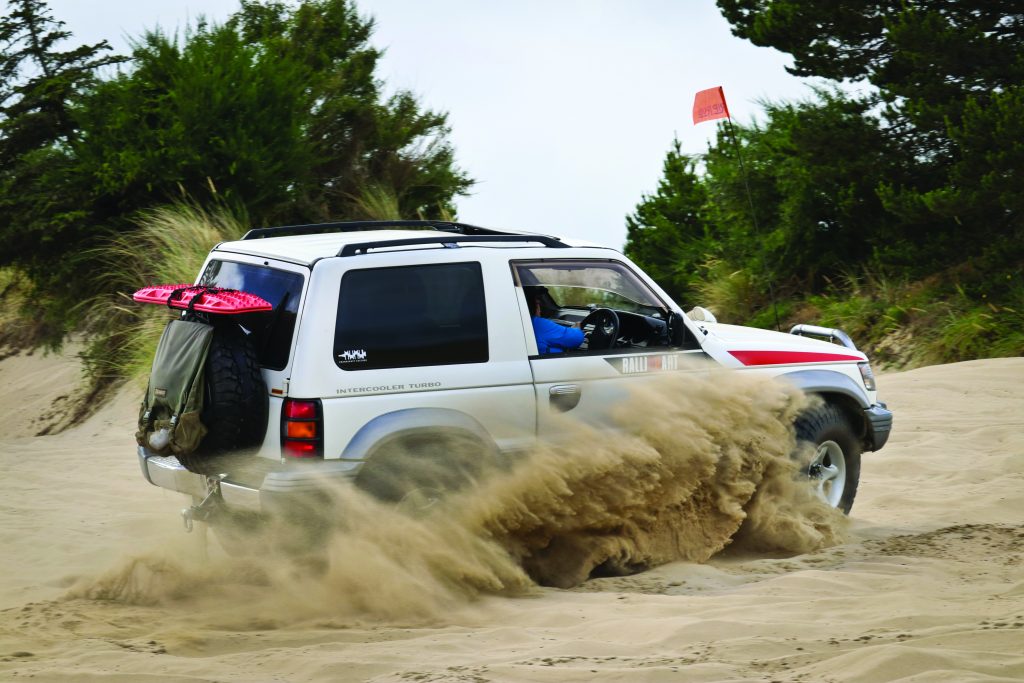 "Learning to be self-reliant plays a huge part in this sport and has the potential to build so much confidence," Amber says. She speaks from experience. "Whether it's professionally or personally, being able to hold your head high and know that you [can] do this makes a world of difference."
Men and women don't necessarily appreciate the pride that comes with creating something from nothing. Getting your hands greasy or putting yourself out there can be intimidating.
Amber has sound advice. "I can't stress 'start small' enough." She drives a tiny, underpowered, and mostly stock Samurai on 31-inch tires, yet she wheels with friends on 35- to 40-inch tires—she's never let size limit her. "I started out on easy trails and worked my way up to the hardest, all while modifying my vehicle only minimally. It's not the rig that matters; it's the person behind the wheel."
So ladies—and gentleman alike—I firmly believe that you learn by doing. And while you can learn a lot by being a passenger, there's no substitute for seat time or learning how to fix a rig—especially one that's your own. 
Editor's Note: A version of this article first appeared in the July/August 2019 print issue of Tread Magazine.