12 CAMPSITE LANTERNS THAT ARE LIT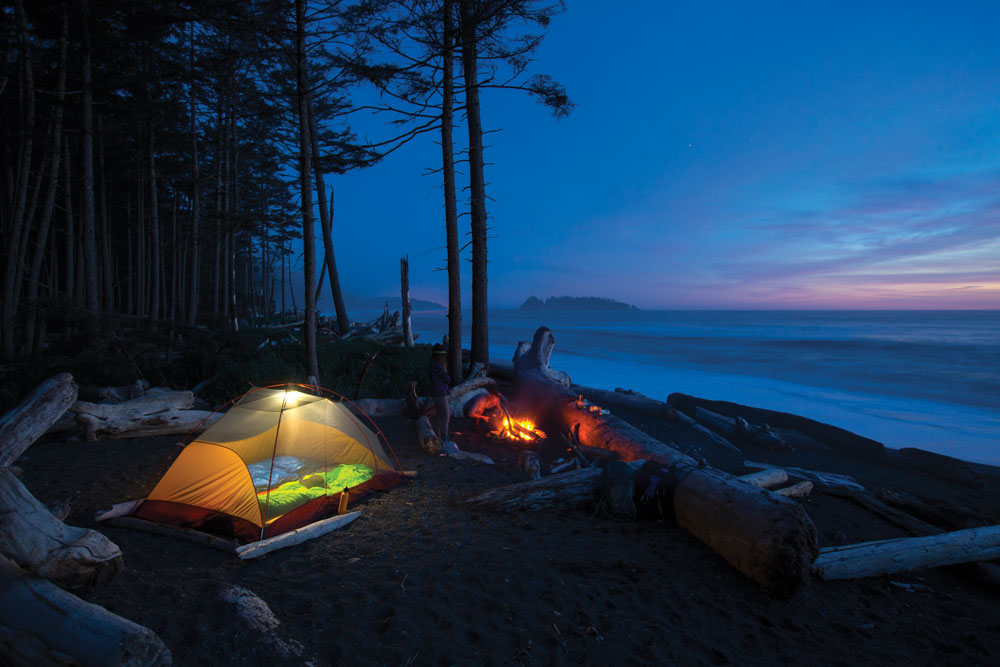 Camp Lamp: Find a campsite lantern to suit your needs.
While a campfire may be the centerpiece of any campsite, the amount of actual usable light it emits can leave something to be desired. Sure, nothing beats the flickering light of a warm campfire, but when you need a serious light source to help you with chores around the campsite, look no further than a dedicated campsite lantern.
Campsite lanterns come in many shapes and sizes and are powered by everything from a varied array of burnable fuel, batteries and even solar energy. In this guide, we focus our attention on lanterns and light sources that feed on batteries or solar power.
There are lanterns light and small enough that can hang to light up a tent's interior and others that are powerful enough to illuminate the entire campsite. With all the lighting solutions available to outdoor adventurers today, there's no excuse for not having enough light.
Black Diamond/Apollo Lantern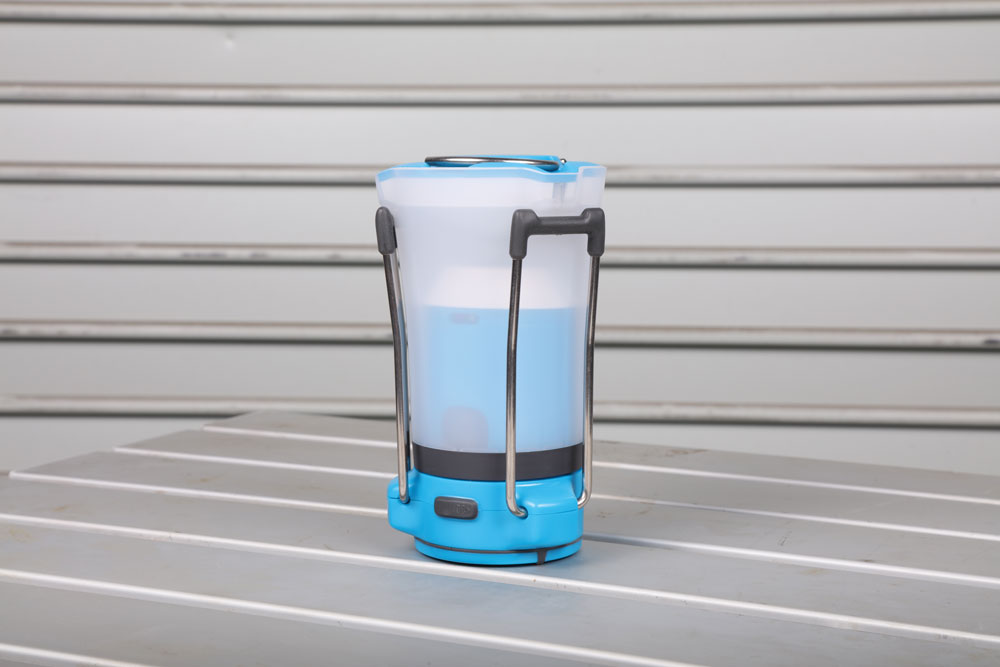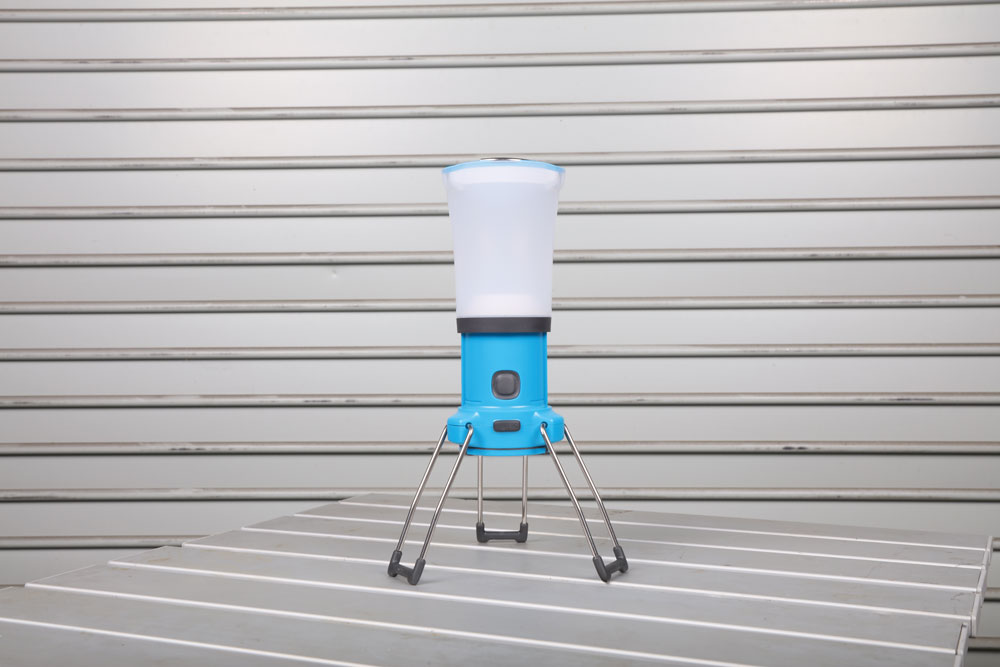 OVERVIEW: From car camping at the creek to multi-week stints at basecamp, the Black Diamond Apollo Lantern provides 200 lumens of bright, ambient light in a compact, collapsible package. Thanks to its QuadPower LED, dual reflector system and optimized frosted globe that evenly distributes the light, the Apollo is ideal for cooking, gearing up before sunrise or swapping beta after a long day out. The unique, battery-saving dimming function provides the optimal amount of light, and the collapsible, double-hook hang loop and folding legs let you put it just about anywhere. Version pictured above has been redesigned, but this version can still be found on Amazon.com.
LUMEN RATING: 200
POWER TYPE: 4 x AA cells
BATTERY LIFE: 90 hours
MRSP: $50
BUY IT HERE
Princeton Tec/Helix Basecamp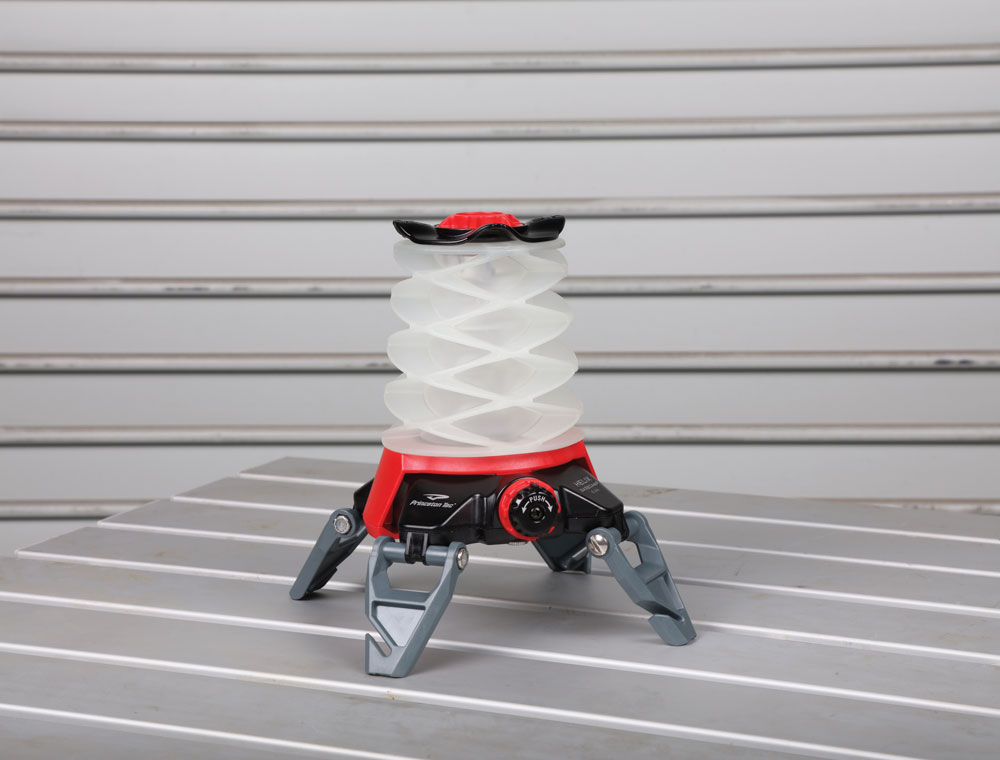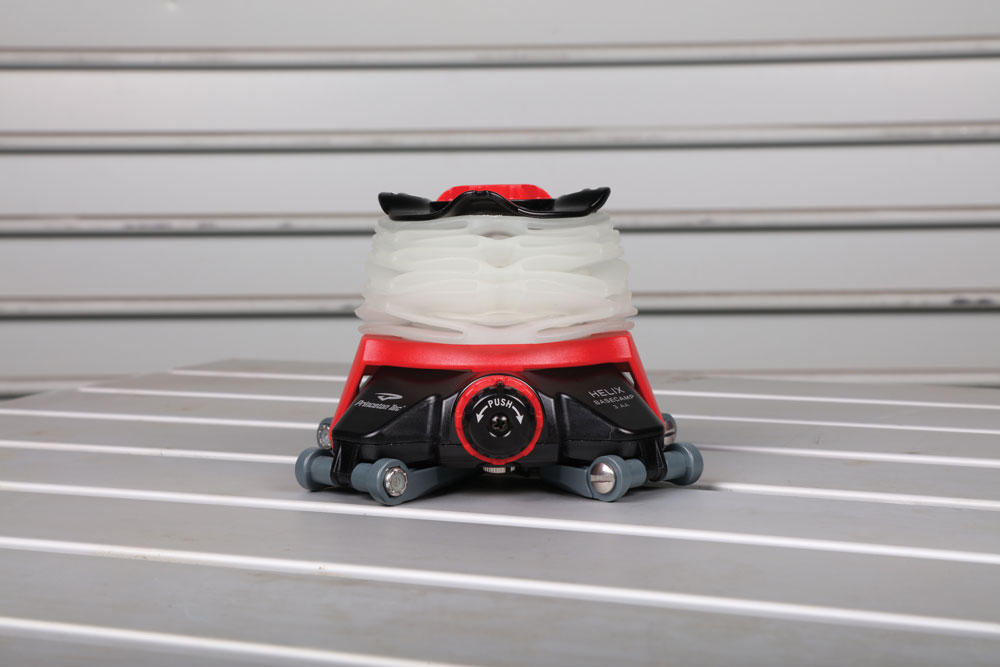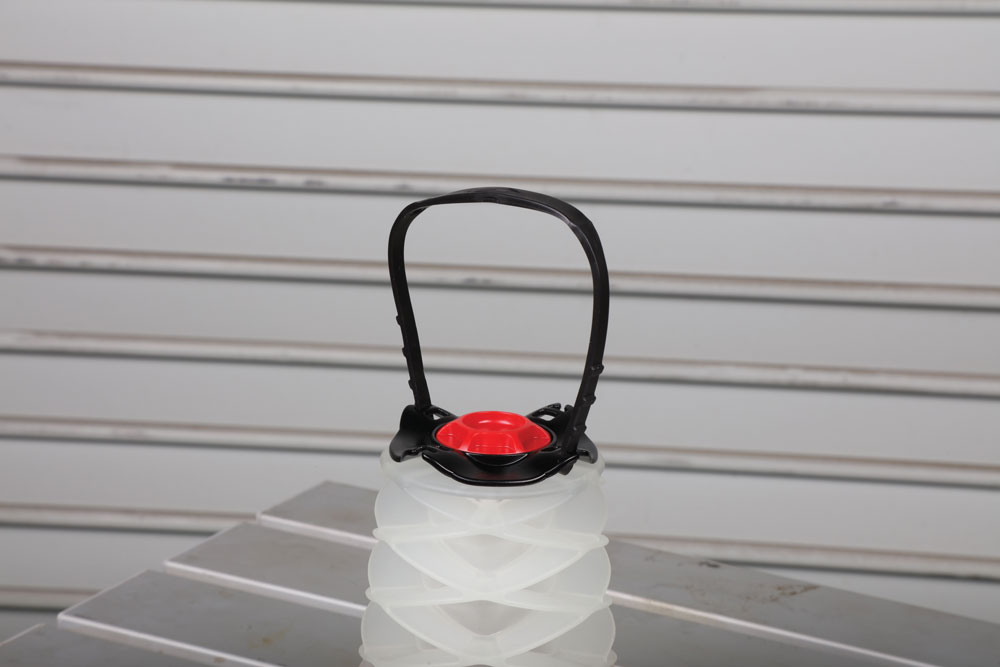 OVERVIEW: Looking like a lunar lander, the Helix provides multiple lighting options on the go. Whether camping or playing a card game on the deck, the goal is to spend more time together with those who are important to us. Helix Basecamp packs the latest LEDs, while the collapsible globe keeps the light soft on your eyes. This campsite lantern's collapsible legs raise the lantern up to ensure it lights up a wide area, while multiple hanging options add versatility. The power dial controls dimmable white and red LEDs in the same intuitive manner as old-school gas lanterns. A built-in lockout feature prevents accidental activation.
LUMEN RATING: 250
POWER TYPE: 3 x AA cells
BATTERY LIFE: 30 hours
MRSP: $ 50.99
BUY IT HERE
UCO/Hyak Lantern + Flashlight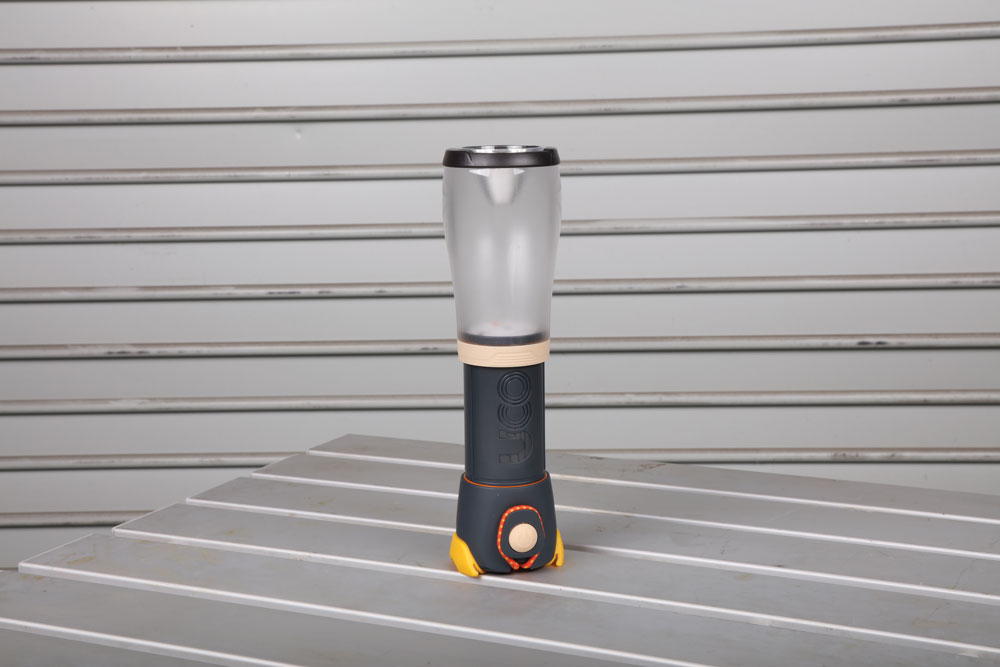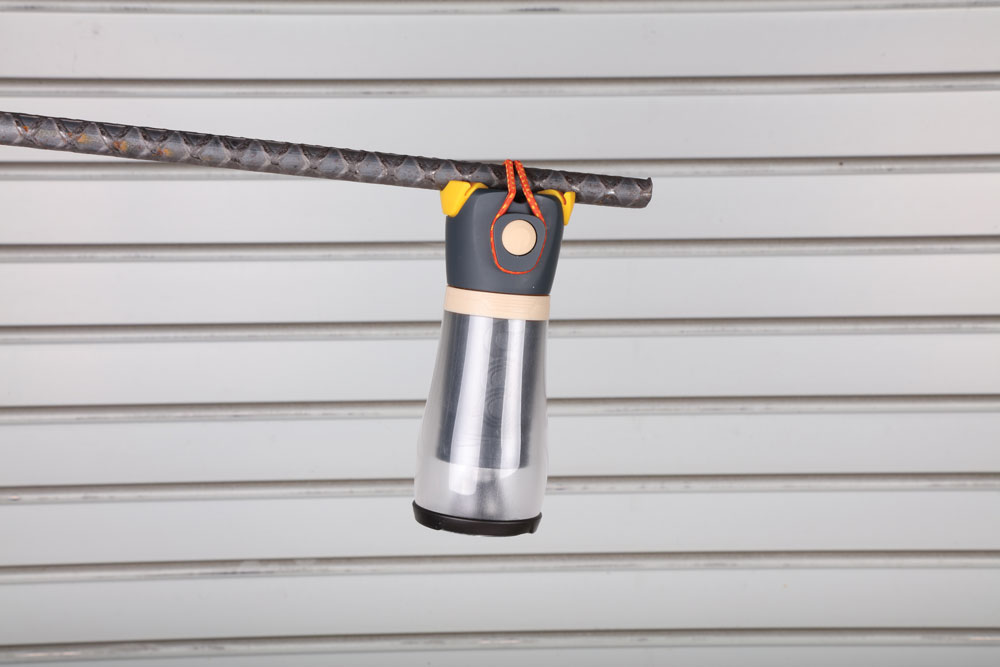 OVERVIEW: The Hyak's globe extends for a larger lighting area or retracts for compact storage or use as a flashlight. This collapsible combination lantern and flashlight is water resistant and features some unique mounting options. The integrated shock cord makes mounting to tent poles, branches and guy lines simple, but there's also a can and bottle mount system that allows you to secure your Hyak to the top of your favorite canned beverage. The bright LED powers up to 175 lumens and the Hyak can be used in four modes: high, medium, low or strobe.
LUMEN RATING: Up to 175
POWER TYPE: 4 x AA cells
BATTERY LIFE: 115 hours on low, 7 hours on high
MRSP: $30
WEB: ucogear.com
Biolite/BaseLantern XL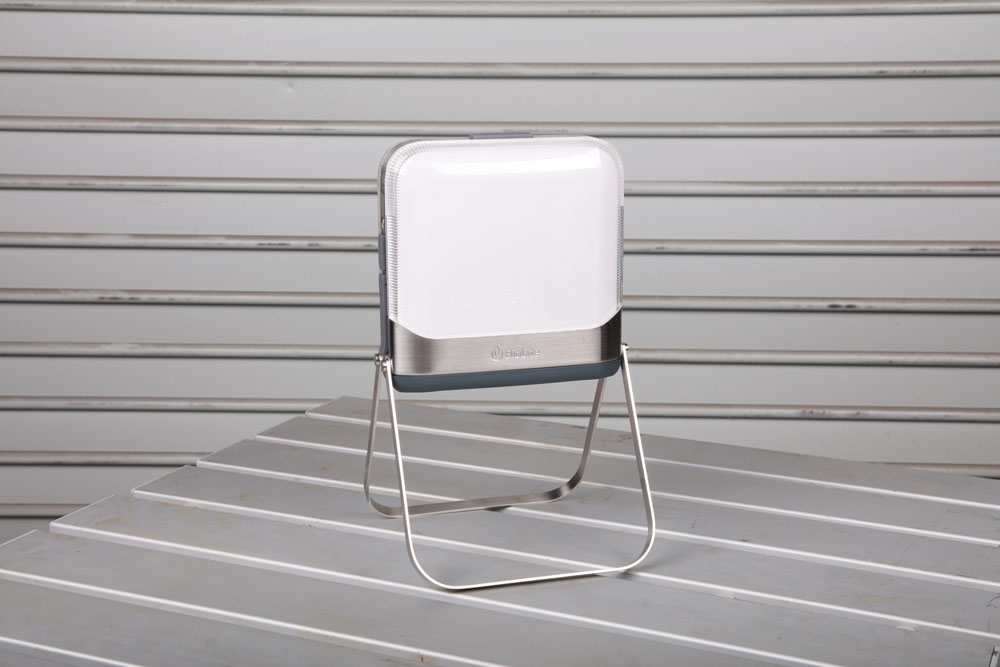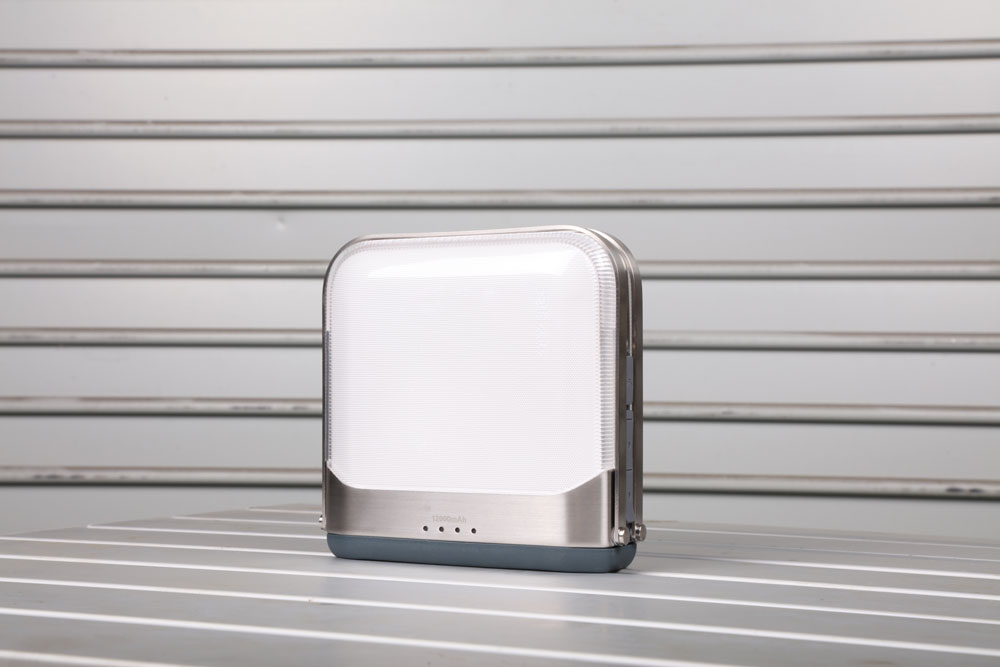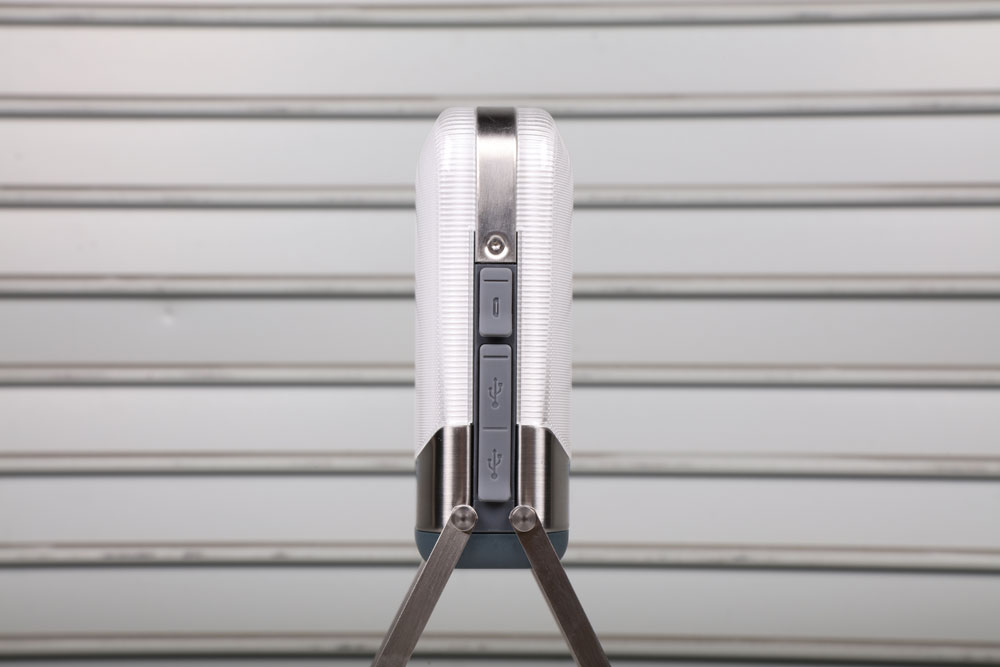 OVERVIEW: Whether you're deep in the backcountry or camping at a favorite local spot, bring big light, shareable power, and smarter control wherever you go with the BaseLantern XL. Featuring a 12,000 mAh rechargeable Li-ion battery, this campsite lantern offers enough power to light large group settings as well as charge your gear. A custom low energy Bluetooth app connects the unit and unlocks a suite of features like sleep timers, proximity activation, and real-time battery feedback so you get the most from your off-grid energy.
LUMEN RATING: Up to 500
POWER TYPE: Rechargeable Li-ion battery
BATTERY LIFE: 78 hours on low, 7.5 hours on high
MRSP: $130
BUY IT HERE
Goal Zero/Lighthouse 400 Lantern and USB Power Hub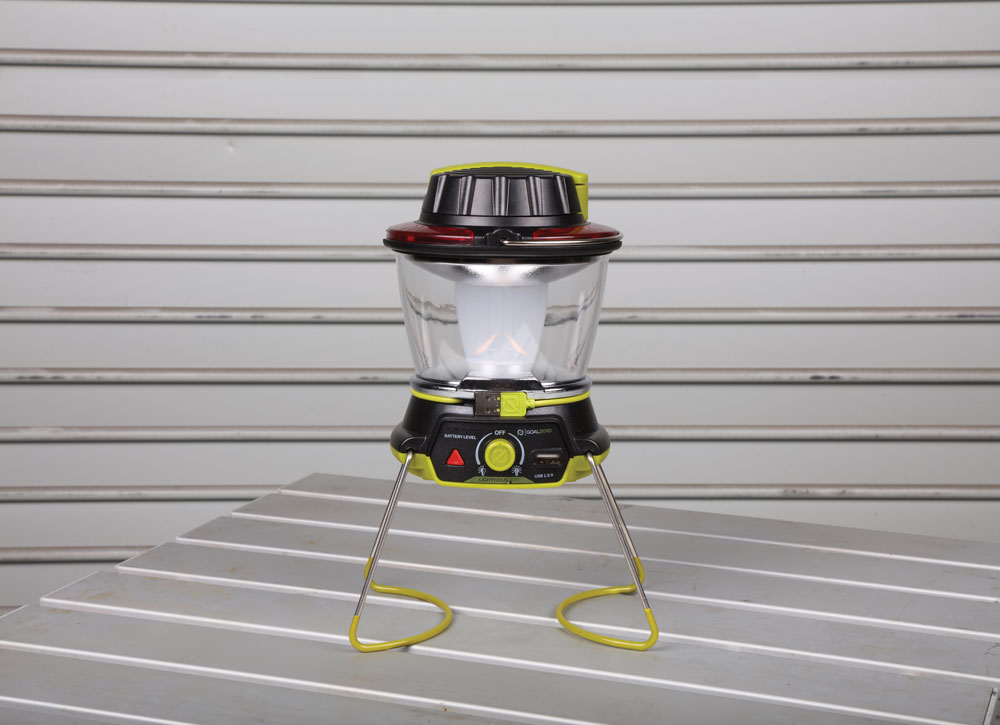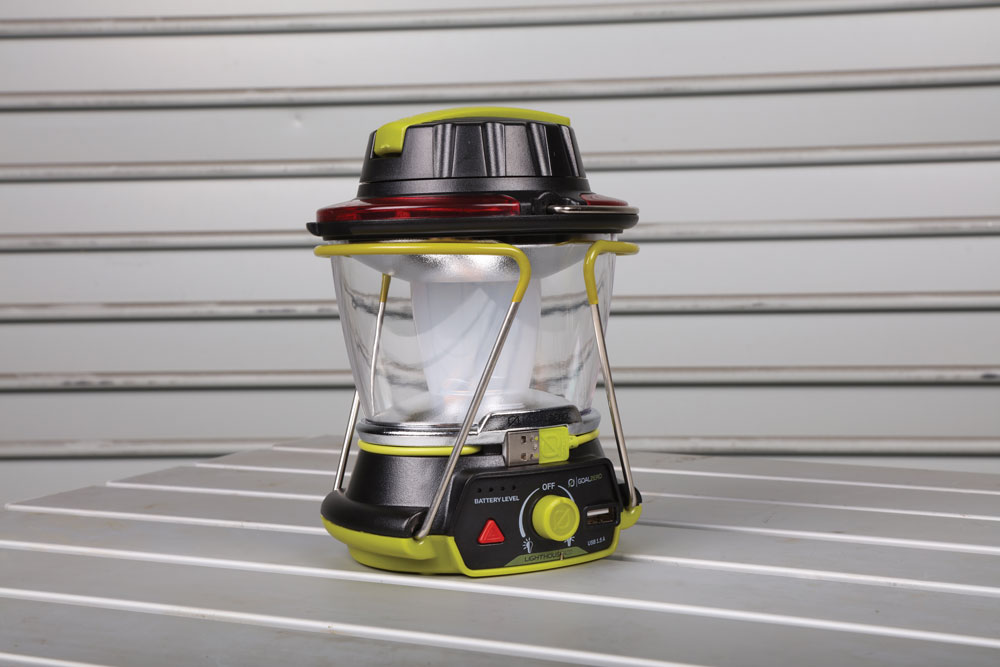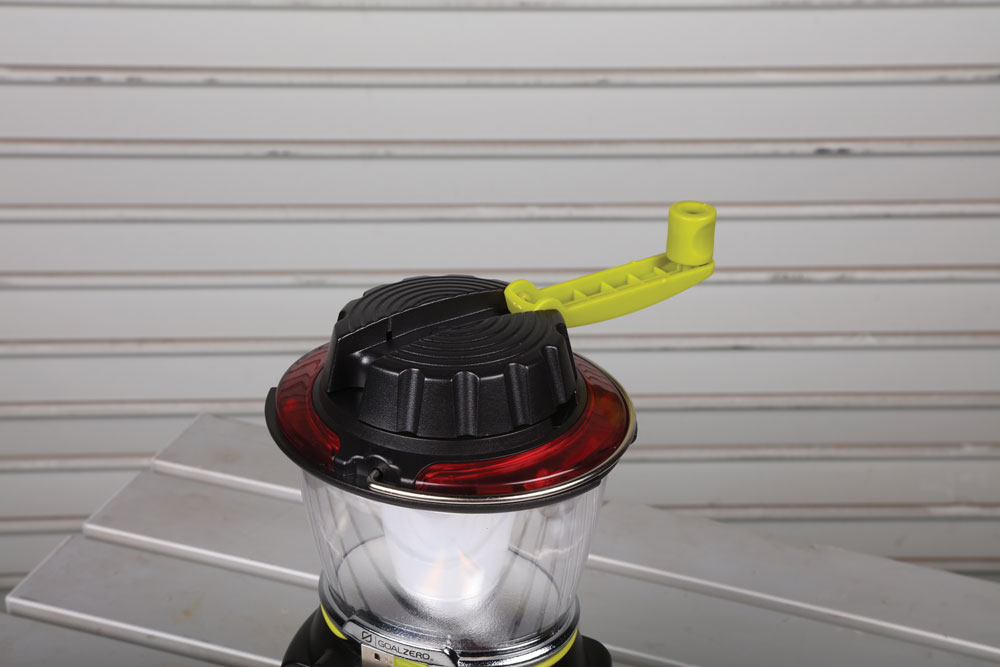 OVERVIEW: The Lighthouse 400 features dimmable and turbo brightness settings for up to 400 lumens of adjustable light. Recharge the internal battery from any USB port. Use the built-in hand crank to charge up instantly and never be left in the dark. An internal 4,400 mAh lithium battery is enough to recharge phones and tablets. Hang it, stand it, store it, its collapsible legs provide a stand for taller light and fold for convenient storage. Light can be configured to shine 360 degrees or save on power and extend runtimes by illuminating only half the lantern.
LUMEN RATING: Up to 400
POWER TYPE: Li-ion NMC, Hand crank
BATTERY LIFE: 2.5-48 hours
MRSP: $80
BUY IT HERE
Gear aid/ARC LED Light & Power Station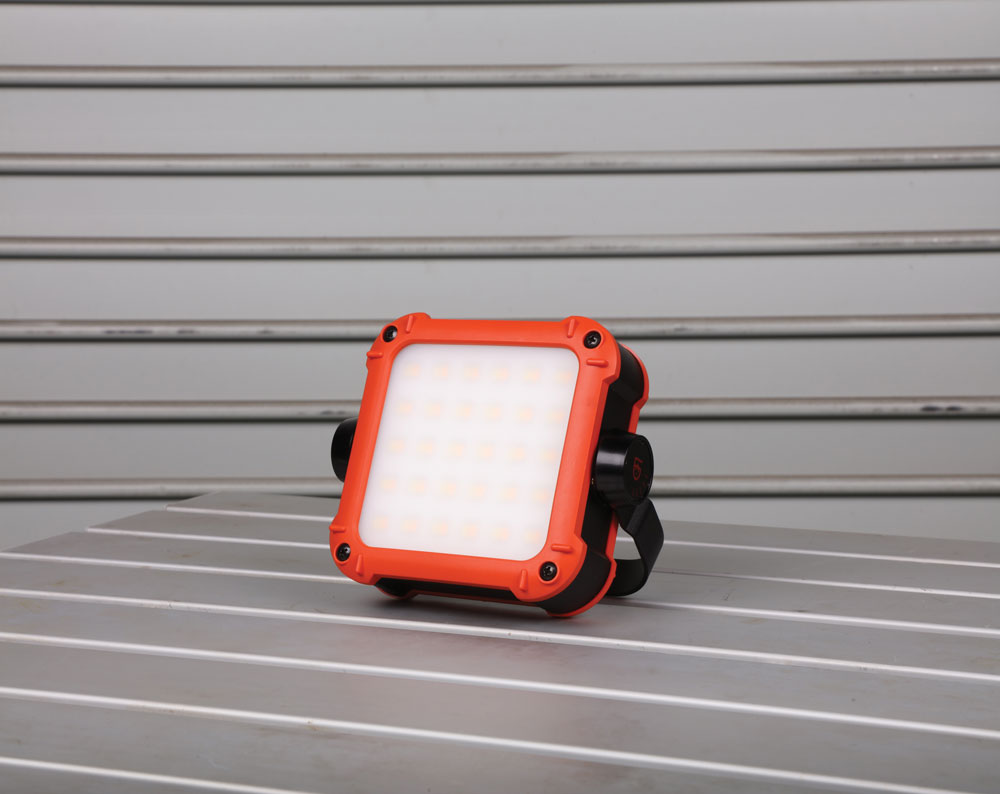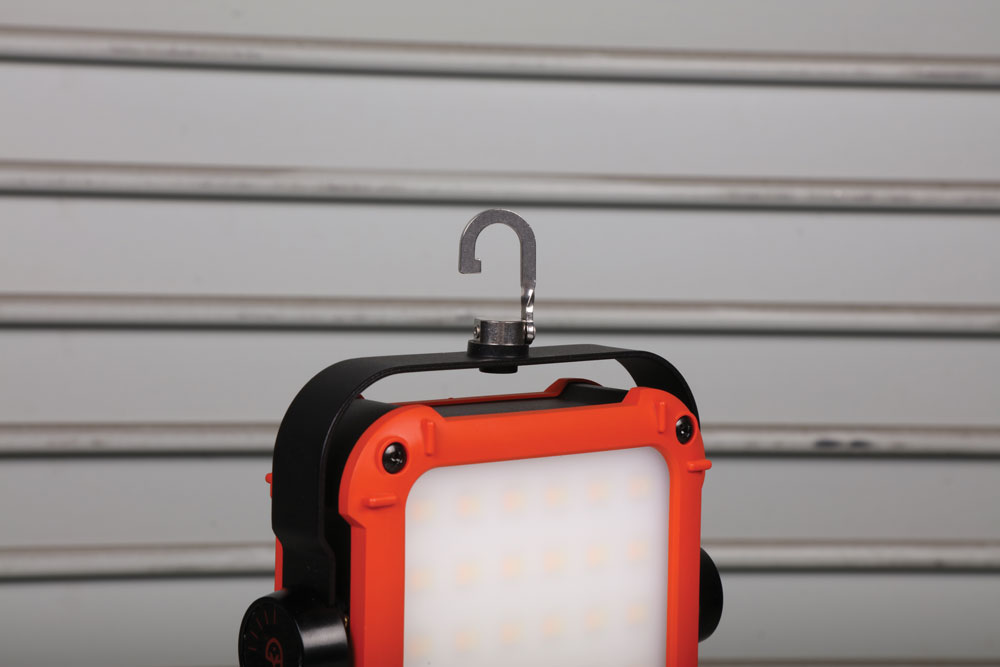 OVERVIEW: With 60 LEDs, USB charging capability, and a 10,400 mAh battery that gives you light and power for up to 4 days, the ARC Light & Power Station is small enough to can go everywhere you do. This campsite lantern can be adjusted for 10 brightness and three color temperature settings. The ARC's sturdy legs allow it to be hung or mounted for 180° of lighting for any task or adventure, and includes a threaded point for mounting to tripods plus Gear Aid, RAM, and GoPro mounts. Includes: light, diffuser bag, USB charging cable, and stainless-steel hook.
LUMEN RATING: 20-320
POWER TYPE: Rechargeable Li-Ion Battery
BATTERY LIFE: 8-96 hours
MRSP: $100-155
BUY IT HERE
Nite Ize/Radiant 400 Lantern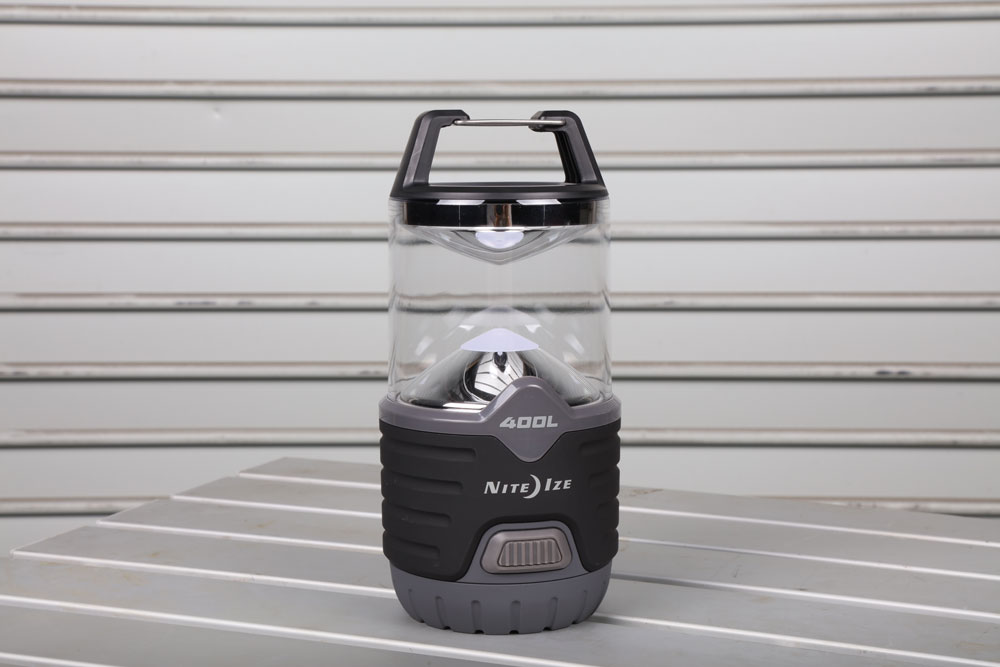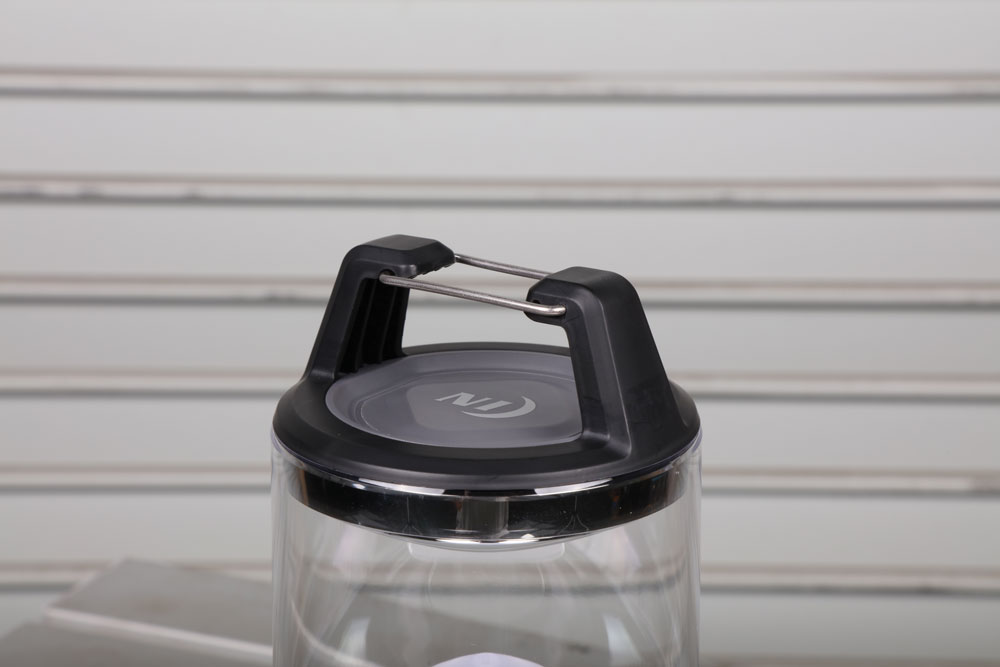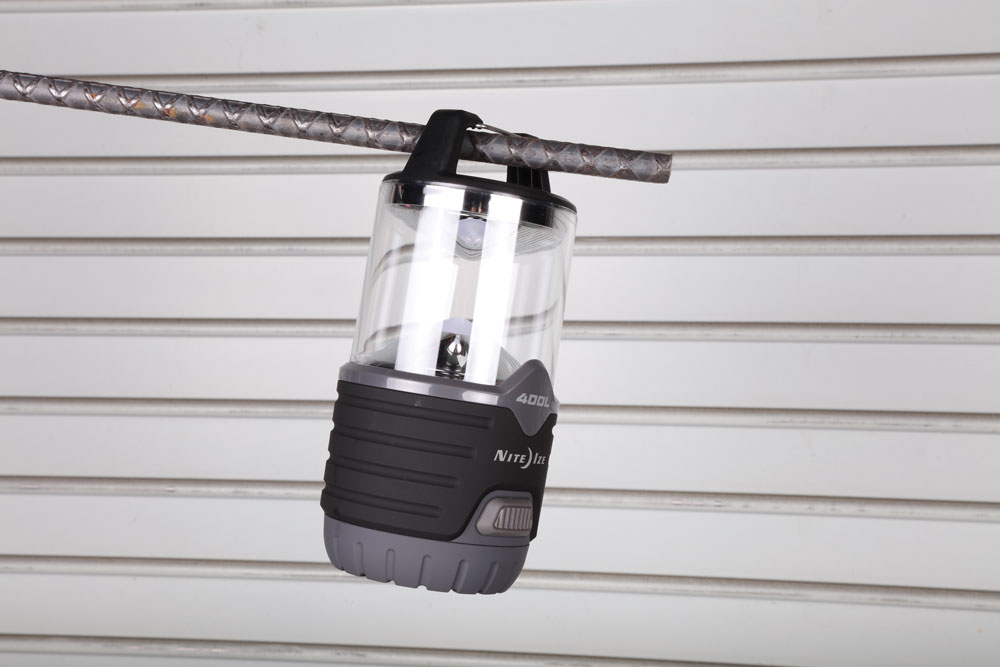 OVERVIEW: The full-featured Radiant 400 Lantern provides beacon-like brightness when needed and has three adjustable levels to provide intensely bright, or softer lighting providing the best lighting solution in any situation. A carabiner handle allows it to easily clip, carry, or hang. The campsite lantern also comes with a protective carrying bag that doubles as a light diffuser. It is both weather resistant and impact resistant up to one meter.
LUMEN RATING: Up to 400
POWER TYPE: 3 x D cells
BATTERY LIFE: 795 hours on low, 26 hours on high
MRSP: $30
BUY IT HERE
Streamlight/Super Siege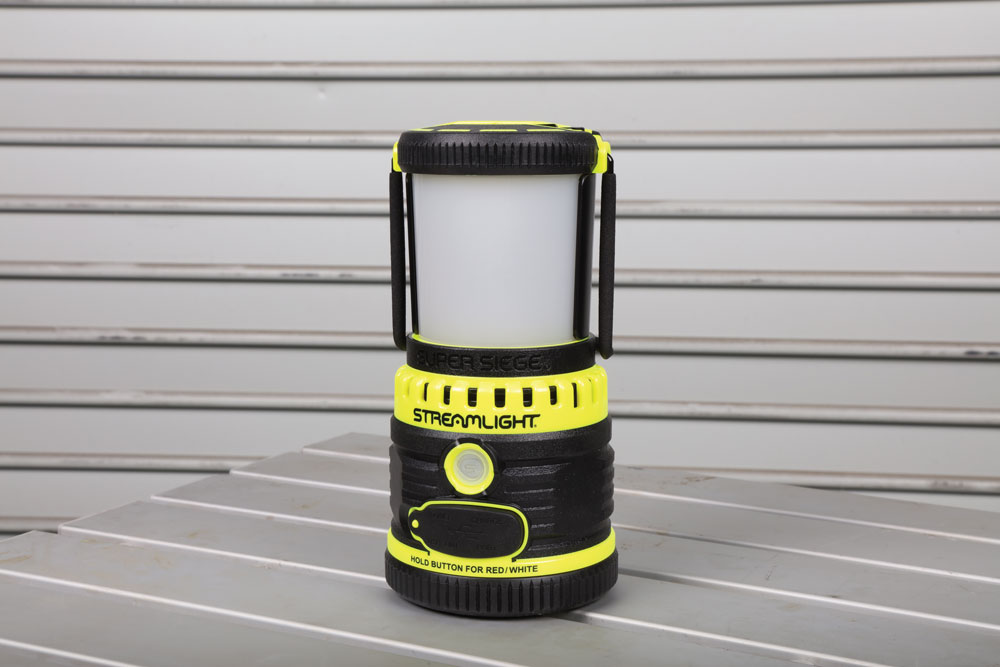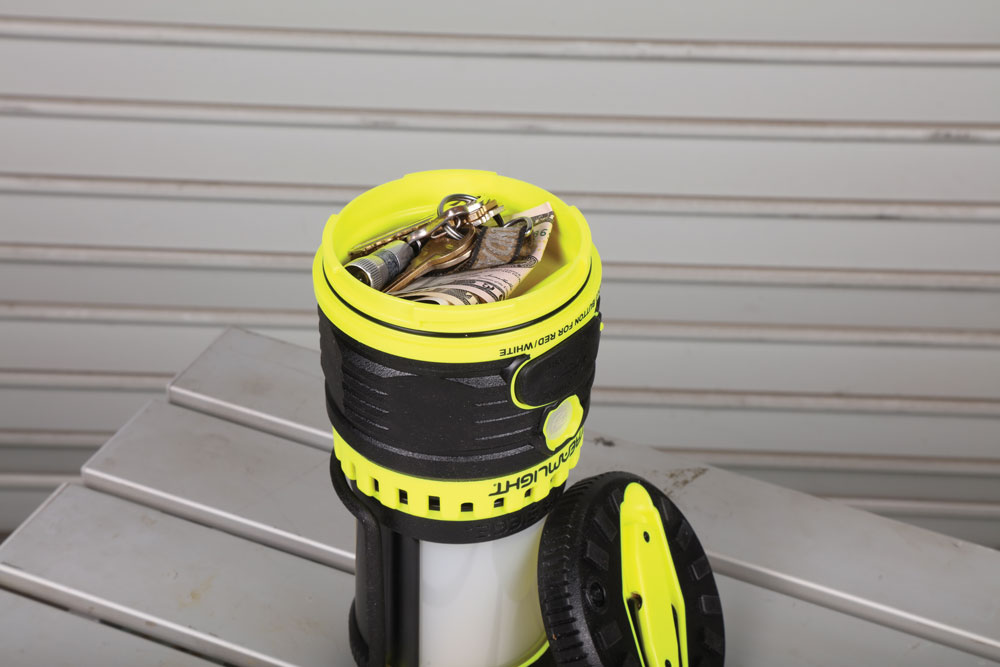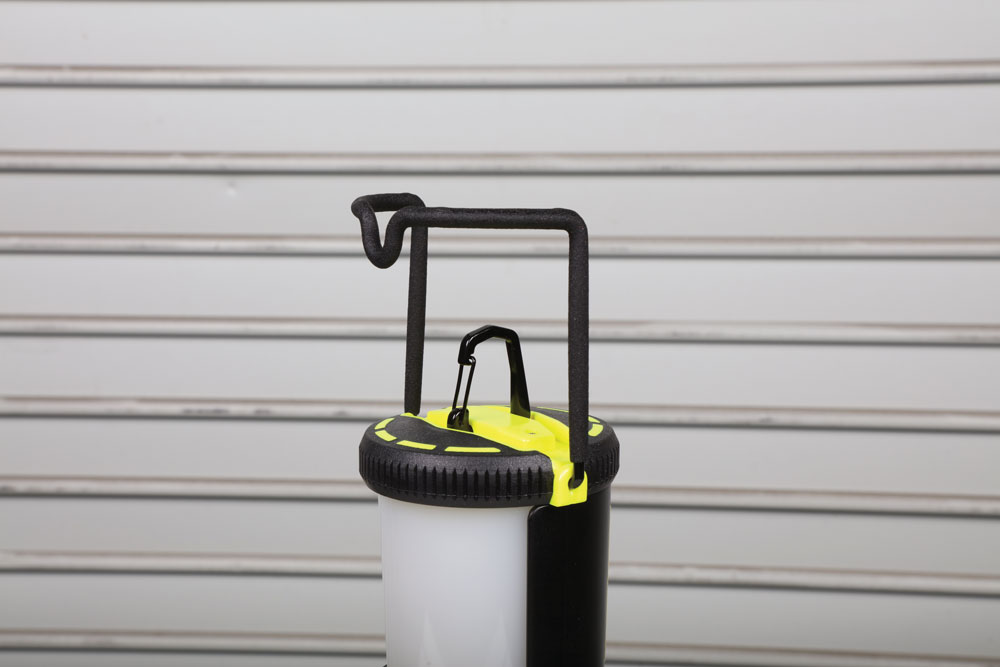 OVERVIEW: This rechargeable, 1,100 lumen scene lantern also provides an auxiliary USB power source to charge mobile devices or other electronics. The 8800 mAH lithium-ion battery capacity gives up to 4 full charges for most smartphones. Multiple lighting modes include white and red light in multiple brightness levels, as well as a 230 hour flash SOS mode for emergency signaling. The lantern's 360° light can be limited with a removable glare guard if desired. Stand it upright or use it as an overhead light by hanging it by either of its built-in D-rings, one on the top and another on the base. If traversing water, it floats in case it is dropped and has a small dry storage area.
LUMEN RATING: Up to 1,100
POWER TYPE: Rechargeable Li-Ion battery
BATTERY LIFE: 35 hours on low, 5 hours on high
MRSP: $200
BUY IT HERE
UCO/Stika+ Tabletop Lantern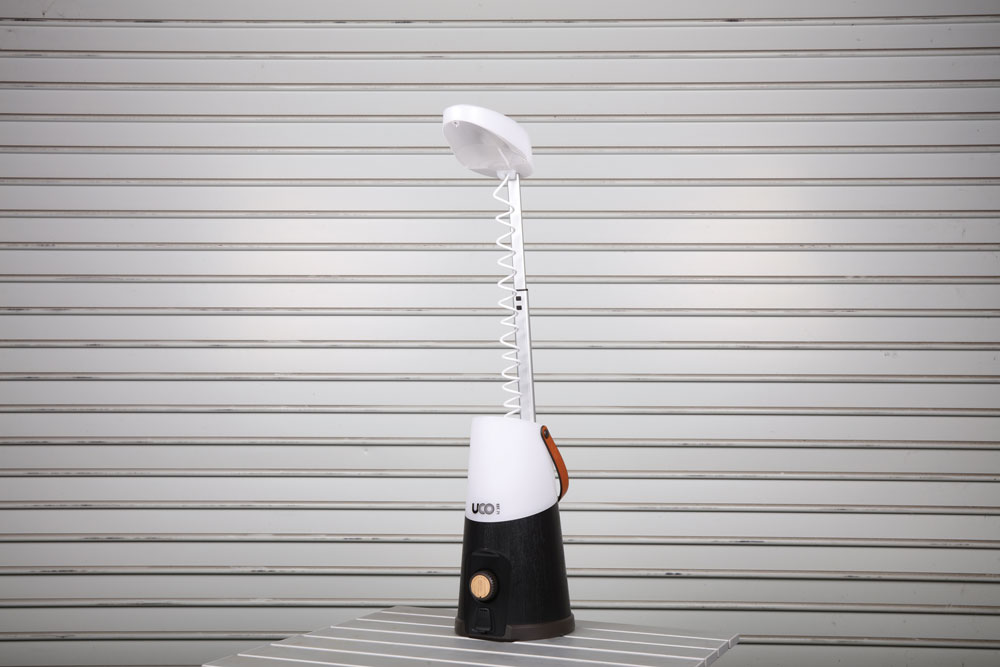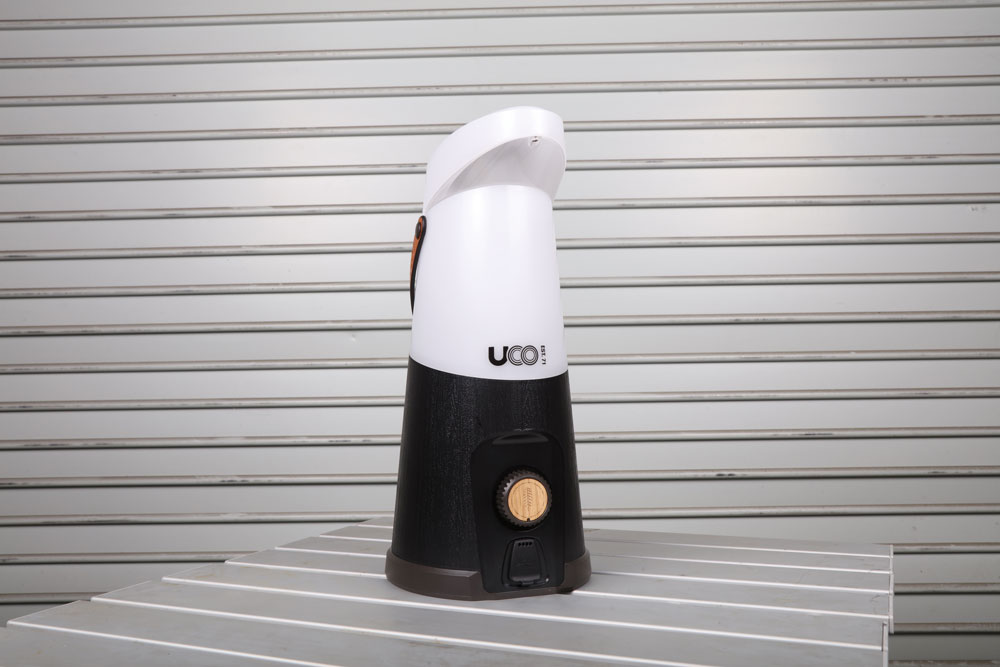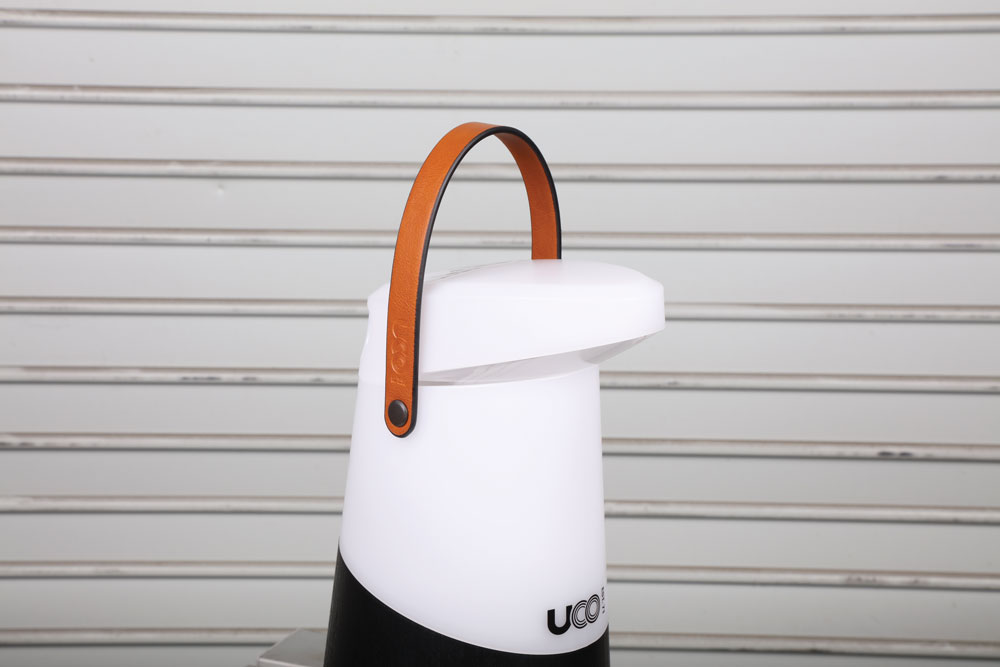 OVERVIEW: If the Sitka+ Lantern looks and sounds like something from an Ikea catalog, that's because UCO is aiming to elevate outdoor lighting into the future. The Sitka+ features an integrated extension arm that raises the light source from 12.5 to 26 inches, and allows for up to four times as much usable light while reducing LED eye glare. The adjustment dial allows for fine-tuning of light up to 500 lumens, and features Northern Lights Color mode, which will cycle through the ROYGBIV colors for a lively glow. The Sitka+ also features a USB power output, and runs on a rechargeable Lithium-Ion battery.
LUMEN RATING: Collapsed: 360, Extended: 500
POWER TYPE: Rechargeable Li-Ion battery
BATTERY LIFE: 70 hours on low, 5 hours on high
MRSP: $100
BUY IT HERE
UST/30 Day Duro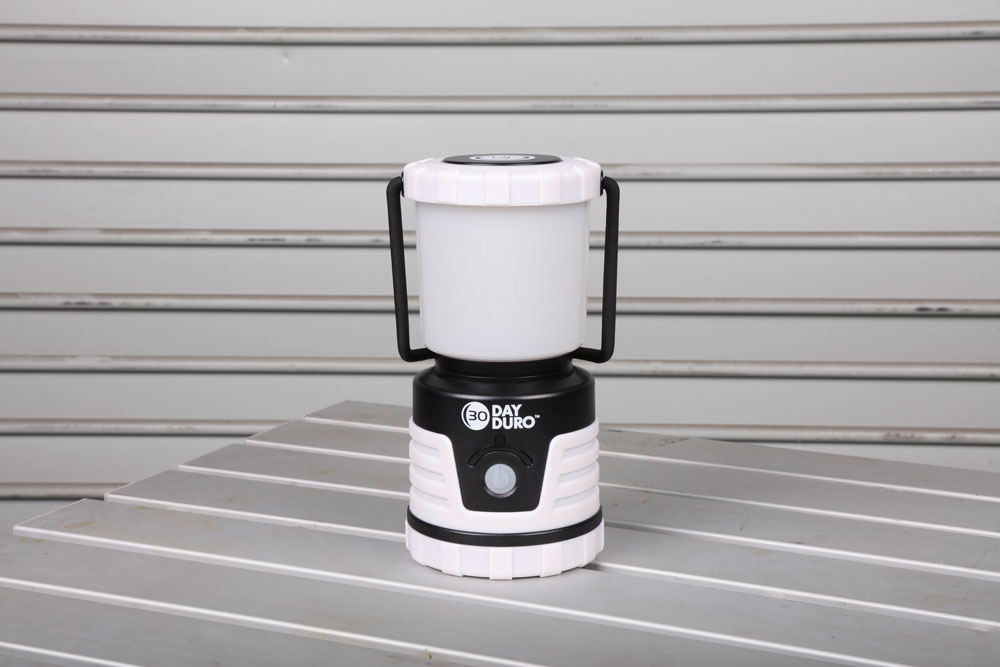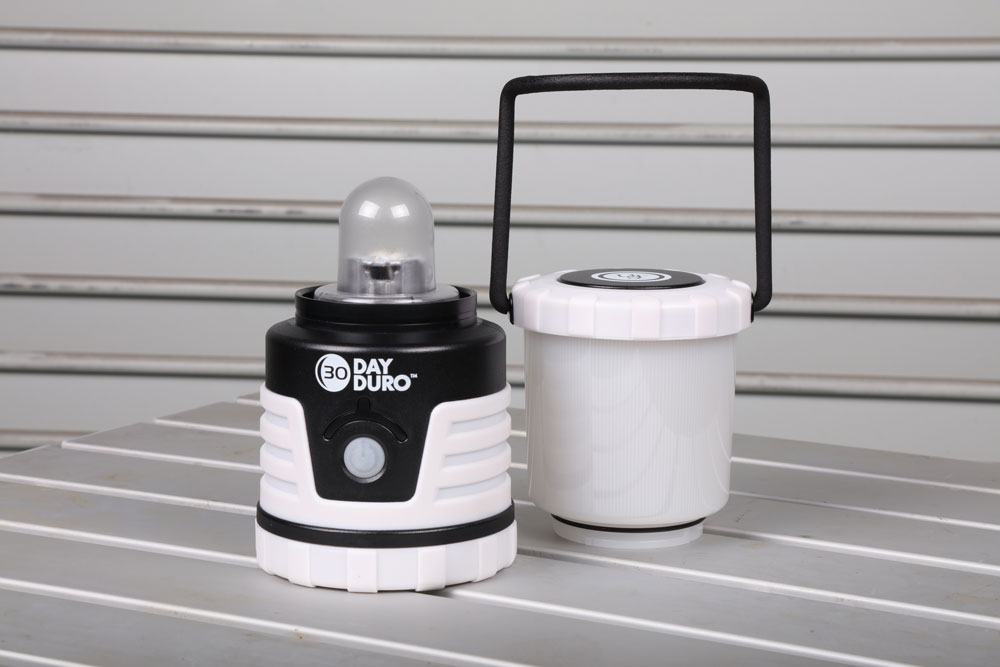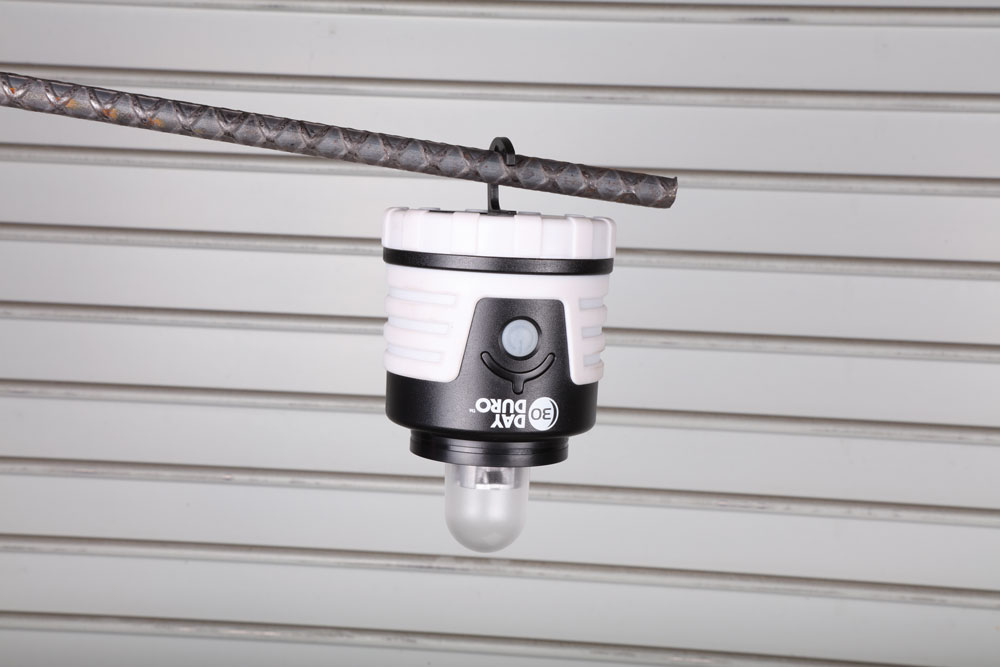 OVERVIEW: Find this lamp, even under a moon-less night sky. The body of the 30 Day Duro Lantern glows in the dark. Its LED bulb has three continuous lighting adjustment levels that max out at 700 lumens. A fourth setting allows the lantern to flash an emergency SOS signal for up to 15 days. It runs 30 days continuously on low and runs 22 hours continuously on high. Its impact-resistant rubberized housing and unbreakable lifetime LED make this campsite lantern strong enough for the most rugged adventures.
LUMEN RATING: Up to 700
POWER TYPE: 3 x D cells
BATTERY LIFE: 30 days on low, 22 hours on high
MRSP: $50
BUY IT HERE
Freespirit Recreation/Readylight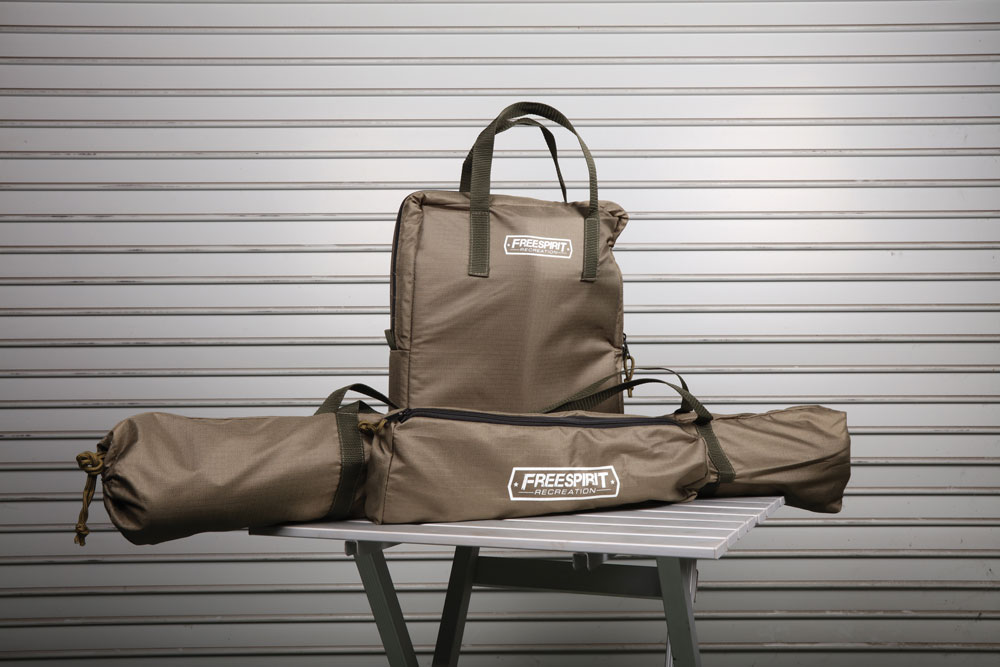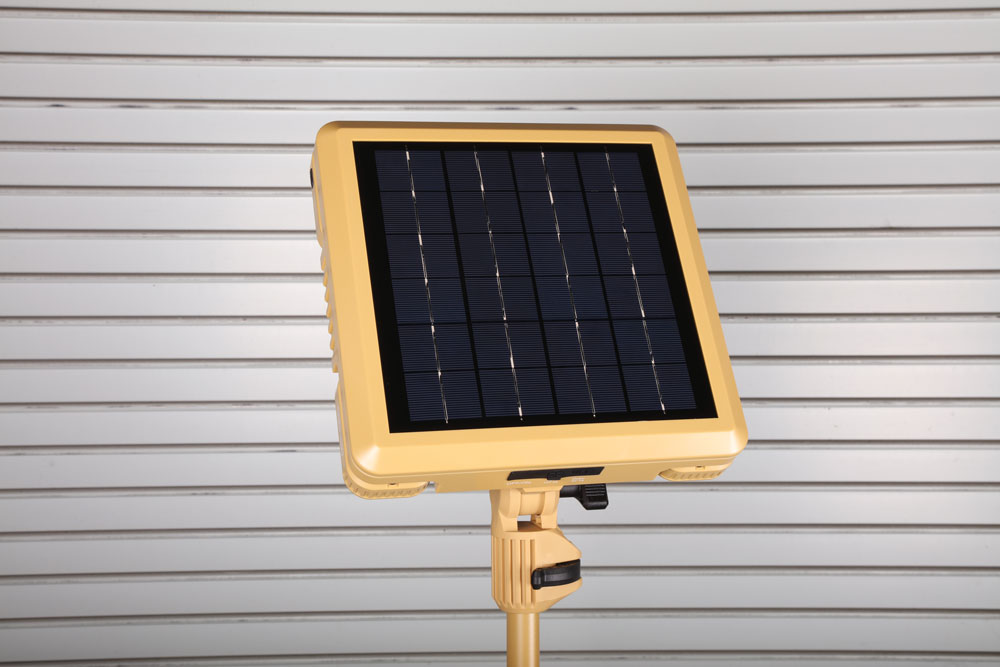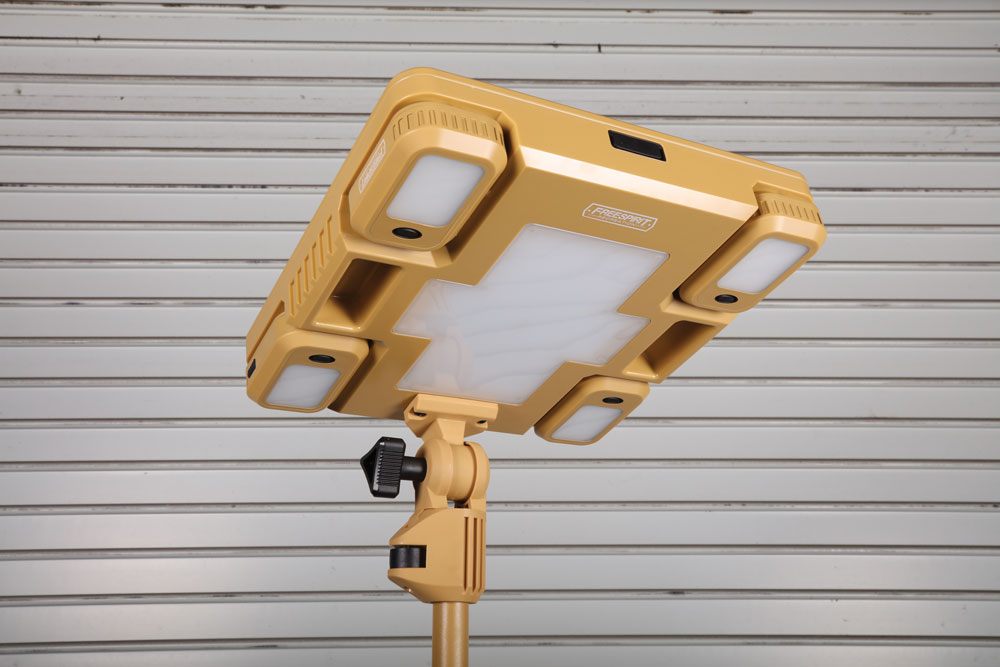 OVERVIEW: The ReadyLight is a versatile area light that includes four detachable light pods that can be used as individual flashlights or emergency beacons. This popular campsite lantern houses a high-capacity battery that can be charged by A/C and D/C outlets and via a built-in solar panel. Tough and durable, Readylight is also lightweight and assembles in minutes. It comes in two easy to carry travel bags and includes tri-pod legs with anchoring stakes for extra stability. A built-in solar panel recharges the lights and powers its USB ports for charging electronics.
LUMEN RATING: 5 lights total 550
POWER TYPE: Rechargeable Li-Ion battery, Solar
BATTERY LIFE: Over 30 hours
MRSP: $280
BUY IT HERE
Pelican/RALS 9460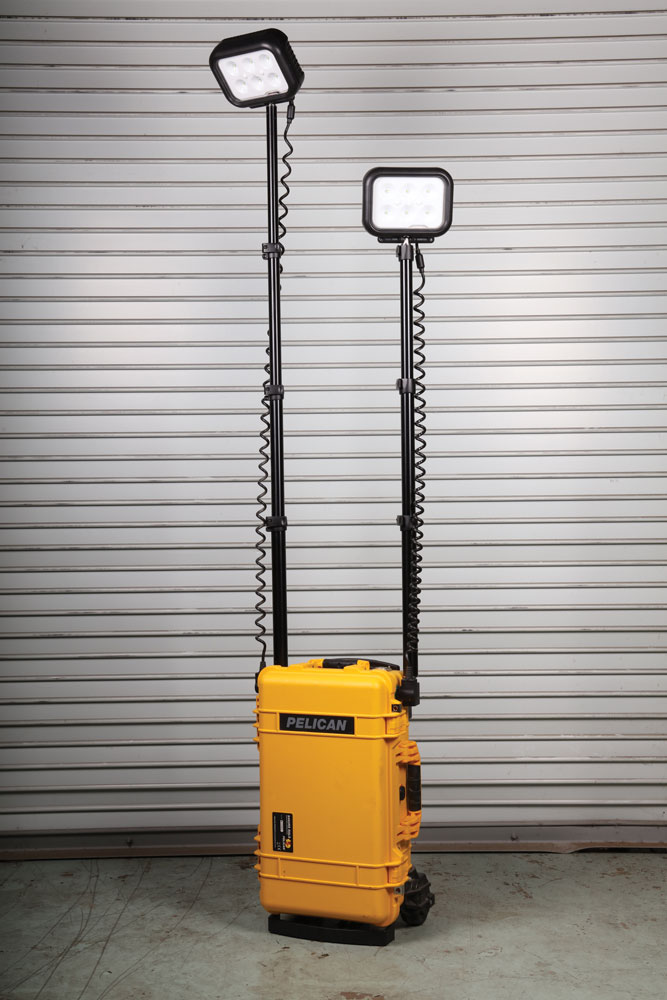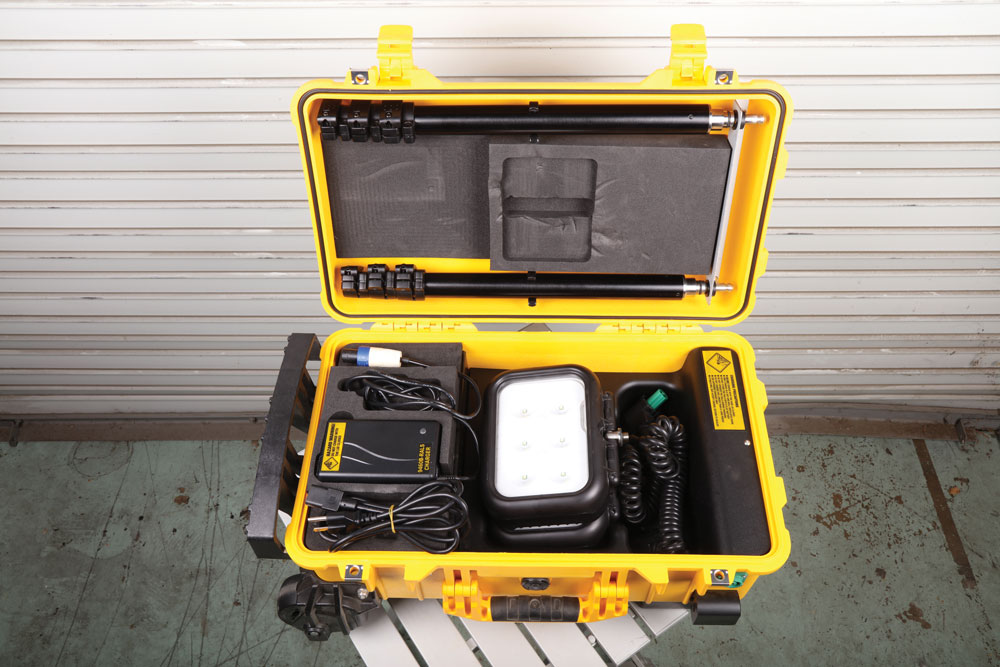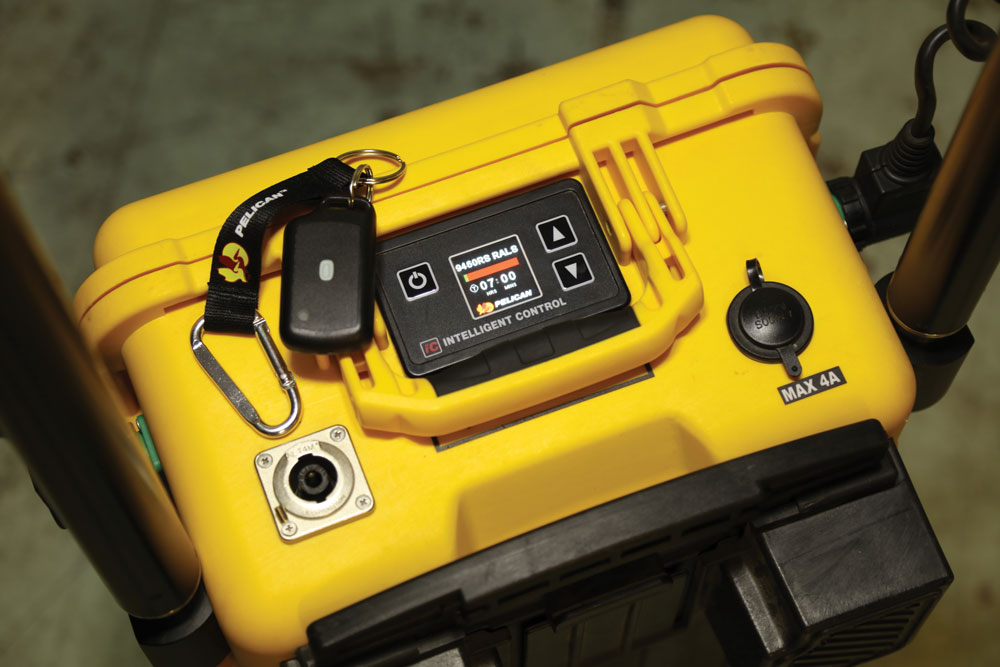 OVERVIEW: If you want the toughness and reliability of military grade hardware, this unit by SureFire is what you are seeking. Self-contained in a tough Pelican case, the Remote Area Lighting System provides an ecologically responsible alternative to generator powered lights. Engineered with the Intelligent Control System, which calculates and displays current battery life, it allows the user to regulate the intensity of the light, choose the desired run time or select from three pre-set power levels. Built with versatility in mind, the 9460 RALS features two telescopic masts (each extends to nearly 6 feet) and two 360° articulating light heads. The system's LEDs combine to radiate up to 12,000 lumens (6,000 per light head).
LUMEN RATING: 12,000
POWER TYPE: Rechargeable sealed lead acid batteries
BATTERY LIFE: 24 hours on low, 3 hours on high
MRSP: $2,001.95
BUY IT HERE
Editor's Note: A version of this article first appeared in the September/October 2017 print issue of Tread Magazine.