Best Outdoor Gifts for Your Valentine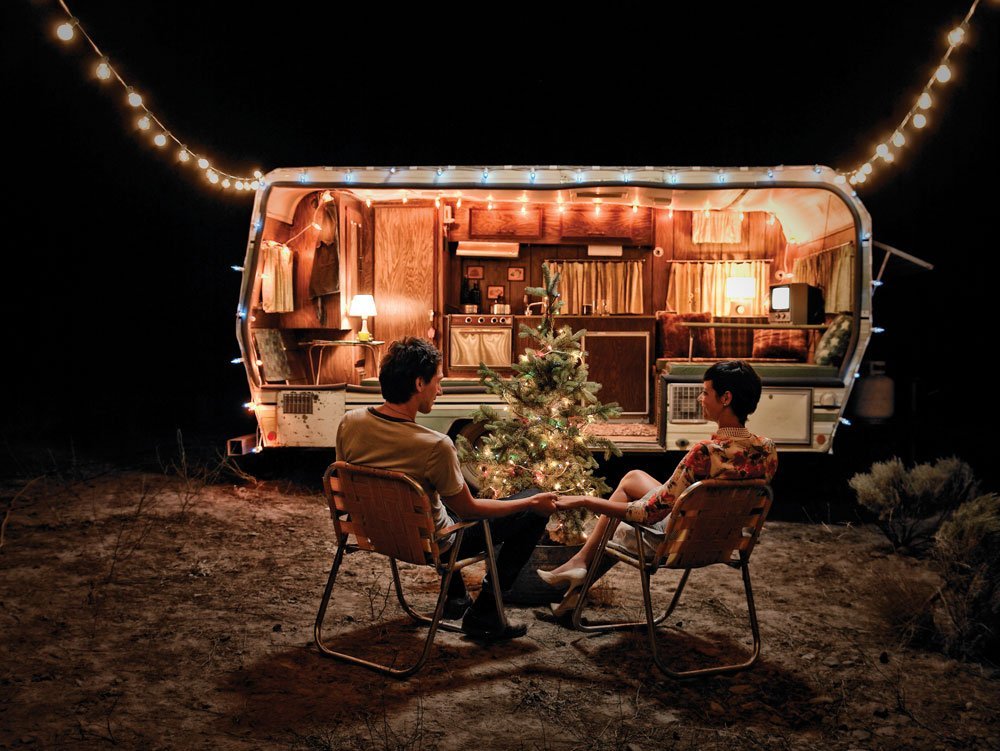 Tread's Winter Outdoor Gifts Guide
While the holidays have passed, the items in our winter outdoor gifts guide are still relevant to shoppers looking to buy something new for the next adventure, either for themselves or their exploring partner.
Our staff has come across some great outdoor gear over the year and we've gathered some of the items that would make delightful gifts that your special adventurists would enjoy. Always budget conscious, the selected items are categorized by retail price; items start at $15 and are capped at $100. With Valentine's Day right around the corner, what better reason is needed to check out some of these great items.
Outdoor Gifts Under $30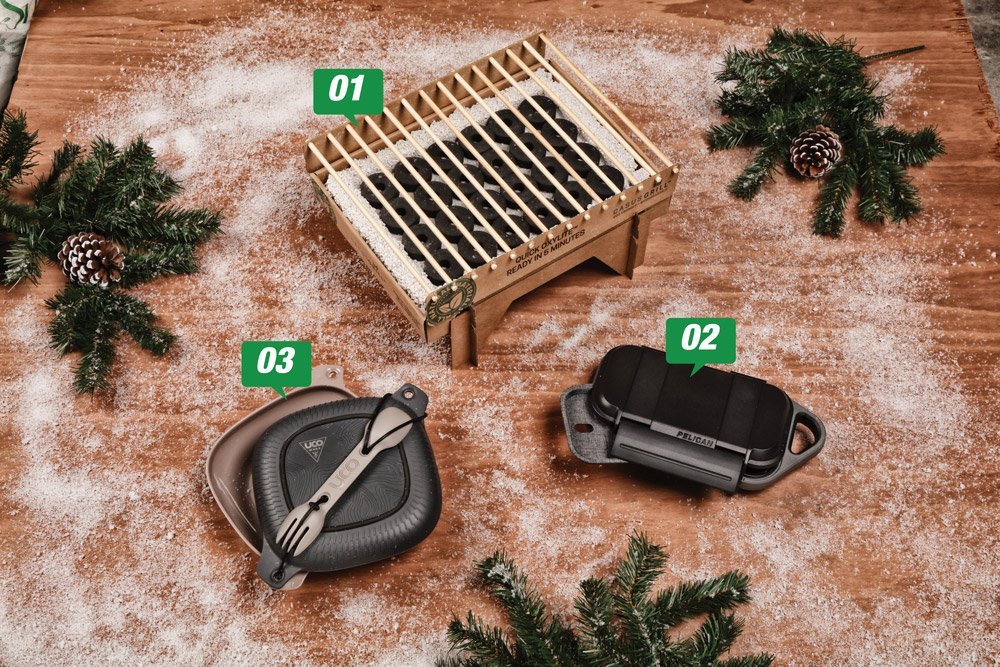 1. CasusGrill
If you're looking for an eco-friendly choice for food preparation, you'll want to check out CasusGrill. This one-time use grill is made of only biodegradable materials and is free of chemicals. Set up is simple and the grill is ultra portable. Use one every night you camp when backpacking and your pack will get lighter as you progress on the trail. The grill gives you over 60 minutes of cook time at over 600°F.
MSRP
$20 (bulk pricing available)
2. Pelican G10 Go Case
The G10 is a watertight storage case that is made to hold your credit cards, phone, charging cables, and more for safe keeping while you do your thing. It's crushproof, dustproof, and adventure proof. Rubberized protective bumpers, protects against drops and a built-in pressure valve keeps water and dust out while balancing air pressure. It is IP67 rated protection from water, dirt, snow and dust.
MSRP
$30
URL
pelican.com
3. UCO Gear Mess Kit
Made from ultra-durable polymers, this four-piece Mess Kit contains one bowl/container, a lid that doubles as a plate, a spork and a handy tether. The kit is built for your weekend trips and can also pack your lunch on Monday morning. The mess kit's rubberized grips on the base of the lid and bowl ensure it will stay put anywhere you place it. Its handy 3-in-1 spork easily pulls triple duty.
MSRP
$15
URL
ucogear.com
Outdoor Gifts Under $40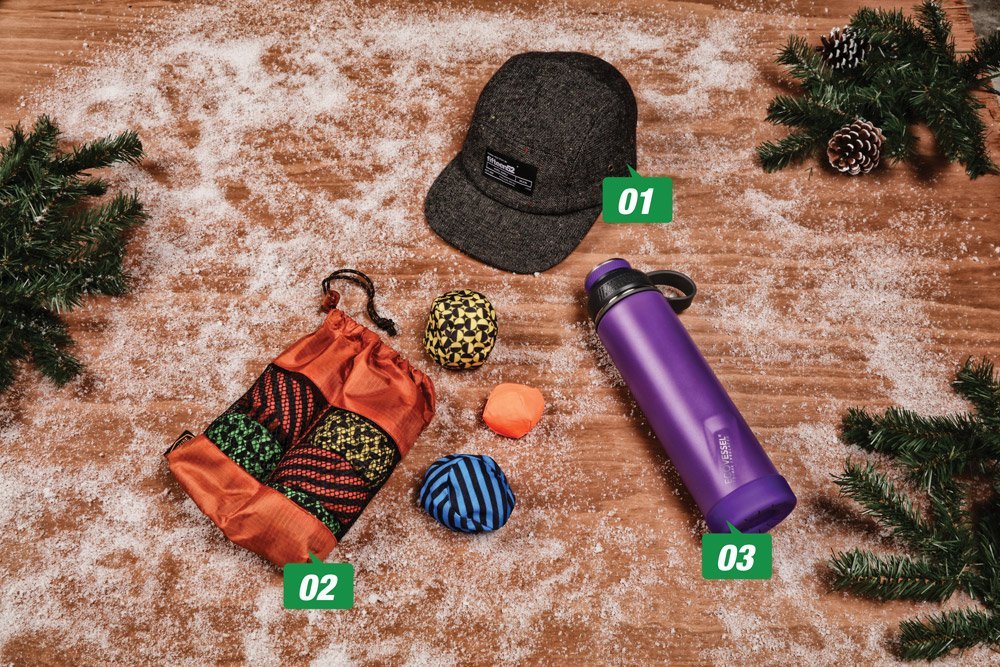 1. Fifteen52 52 Tweed Camper Hat
You already know their wheels; now get to know their clothing line. The 52 Tweed Camper Hat is finished in a soft grey colored tweed that has a nice, quality feel to it. It's unisex design features 5-panel construction and is decorated with a field study woven label. So good that you'll even wear it on a good hair day.
MSRP
$36
URL
fifteen52.com
2. Outside Inside Freestyle Bocce Ball
Great for around the campsite, at the beach, indoors, or even work, this Freestyle Bocce game set includes seven, soft, pellet-filled, nylon bocce balls conveniently packaged in a nylon/mesh cinched pouch. Offering a unique twist to this traditional game, this set is great for traveling or for those who simply enjoy game activities they can pack up on the go.
MSRP
$35
3. EcoVessel The Boulder Trimax Insulated – 24 Oz.
Filled with your favorite cold or hot drink, it's good to go on the trails, at the beach, on your workouts. The Boulder comes with a built-in strainer to help you manage the infusion of tea, fruit and ice to any drink. It's even effective as an ice dam to keep those ice cubes away. A Reflecta Insulated lid ensures that your drink never touches plastic so you never need to worry that micro-plastics are leeching into your drink.
MSRP
$34
URL
ecovessel.com
Outdoor Gifts Under $80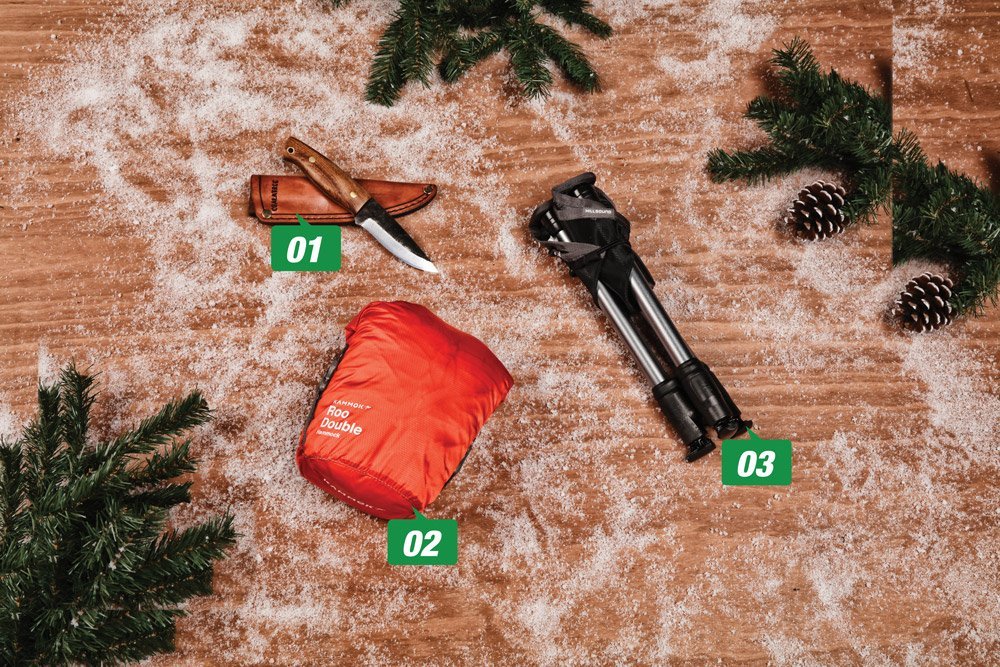 1. Coalatree Haswell Survival Knife
As designers of eco-minded gear and apparel, Coalatree is proud of their tradition of giving back to many social and nature causes. The original Haswell Survival Knife was made in extremely limited quantities and quickly sold out. They are finally bringing this unique, one-of-a-kind survival tool back, without sacrificing an ounce of quality or craftsmanship. Each knife is handcrafted and forged from the most durable, long-lasting materials.
MSRP
$75
URL
coalatree.com
2. Kammok Roo Double Hammock
Designed for maximum comfort, the Roo Double can accommodate one or two people. It is engineered for strength and made of Gravitas 40D diamond ripstop nylon fabric that is designed to ensure the safest and most comfortable sleep off the ground and extremely compact storage. Weighing only 18 ounces, the efficient hammock can hang up to 500 pounds and is engineered to support up to 5,000 pounds of force.
MSRP
$79
URL
kammok.com
3. Hillsound Equipment BTR 14-Inch Stool
After a long hike, it's always refreshing to grab a seat by the waterfall or panoramic overlook. It can be hard on the knees to get down on the floor or a rock and get back up however. Hillsounds' amazingly small and light BTR stool is the ultimate lightweight seat for your outdoor activities. Its legs lock securely and it sets up in seconds. What does BTR stand for? Better Than a Rock, of course!
MSRP
$55
URL
hillsound.com
Outdoor Gifts Under $100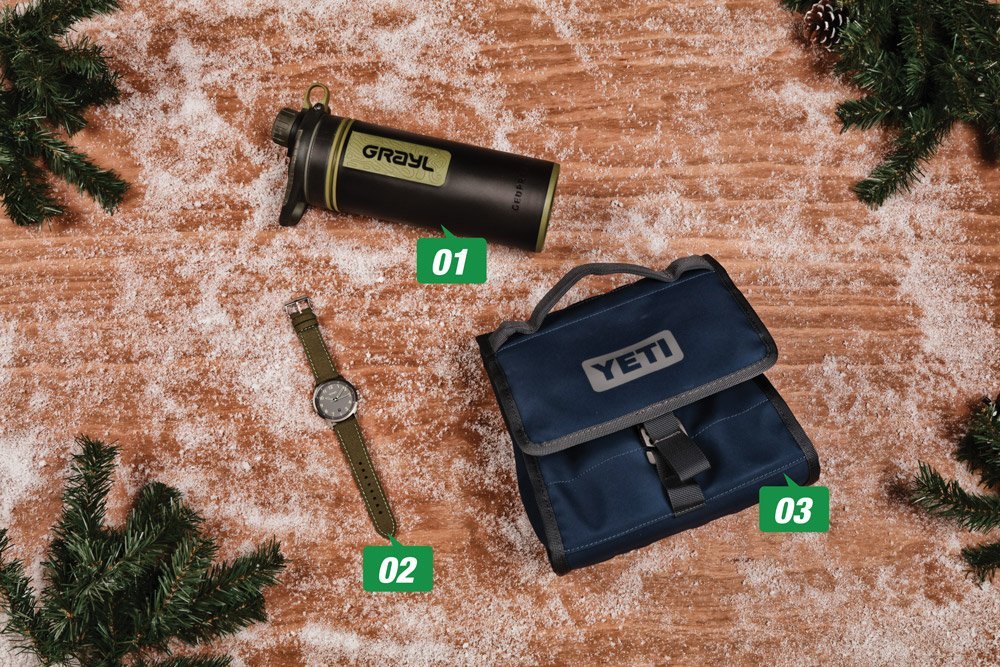 1. Grayl Geopress Purifier
Don't mistake this for just another water bottle. The Geopress is a water purifi er that offers purification without all the hassle. In only eight seconds, the purifier makes 24 ounces of safe, clean drinking water. Effective worldwide, you can safely drink from sketchy spigots, hotel sinks, murky rivers, wells or lakes. Geopress protects from global waterborne pathogens, pesticides, chemicals, heavy metals, and even microplastics.
MSRP
$90
URL
grayl.com
2. MVMT AT Field – 44mm
Simplicity is always in style. This goes for the classic styling of MVMT's AT Field watch, with a case finished in brushed silver stainless steel with a grey face. The interchangeable strap it comes with is a olive nylon colorway. Dial details include glowing green Lume hands and tan glowing Lume markers with orange highlights.
MSRP
$95
URL
mvmtwatches.com
3. YETI Daytrip Lunch Bag
Need improved staying power when it comes to the freshness of your lunch? Look no further than YETI's Daytrip lunch bag. As with YETI's other acclaimed products, they went ahead and improved the classic lunch bag with hours worth of insulation power, fold-and-go ergonomics, and easy-to-clean properties. This might be the last lunch bag you'll every need or want.
MSRP
$80
URL
yeti.com
Editor's Note: A version of this article first appeared in the November/December 2019 print issue of Tread Magazine.