Quick Haul E-Bike: A Fun Ride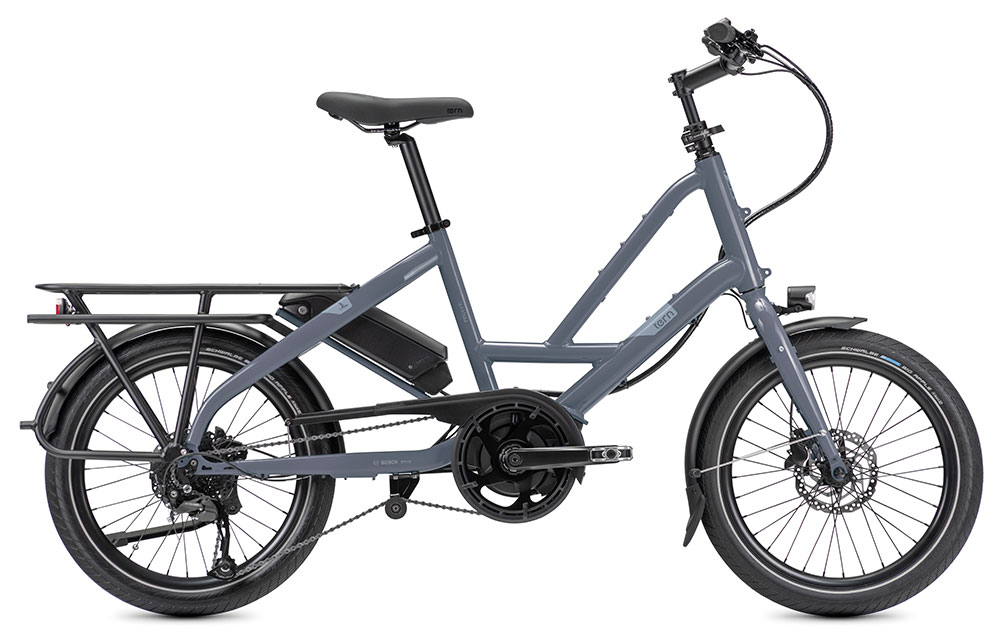 Tern Quick Haul P9 Performance E-Bike
Tern's Quick Haul P9 is a built-to-last compact e-bike that's ready to tackle your daily grind and in our case, our campsite duties. Think of the Quick Haul as the Swiss army knife of e-bikes. It is small and compact, yet capable of taking on big tasks without issue.
Campground coordination, especially when trying to organize a large group, can be an exhaustive event. Walking from the cabin to the lake's edge and all the way back to the trailhead to find and gather the kids (and adults that may as well be kids) sure is tiring work. For those times and many others, a compact electric bike can be a lifesaver. Sure, we're pointing out a very specific hypothetical situation, but we're sure it's not an uncommon circumstance. In fact, that's exactly what our last family reunion was like… might as well be herding cats. We'd rather save our energy instead for a good hike or climb.
The Quick Haul E-Bike was created to make doing stuff by bike practical, easy, and fun. It's designed to help you carry passengers and cargo with ease, and best of all, it's a joy to ride. It features the unbeatably smooth Bosch motor system paired with stable yet responsive geometry. The result is a bike that's as fun to ride, as it is useful. It offers a comfy riding position similar to your favorite hybrid or trekking bike and is perfect for turning everyday chores into mini adventures.
In Summary
The Quick Haul E-Bike can reach up to 28 miles per hour and has a maximum estimated range of 62 miles. It also features an extra-long rear rack with 110-pound capacity, so hauling your stuff, your kid, and your pet around is easy as can be. It is customizable to suit your more specialized needs too. Choose from a vast array of accessories to turn the e-bike into your ideal ride.
Aside from herding cats, we think the Quick Haul would be useful giving ourselves a ride from the install shop back to work. That way we can get our truck worked on and not have to bother anyone for a ride to drop off or pick up our truck, but we digress. If you're looking for a high-performing and easy-to-store compact e-bike that will allow you to zip around town as well as the campsite, you'll want to checkout Tern's Quick Haul P9 Performance.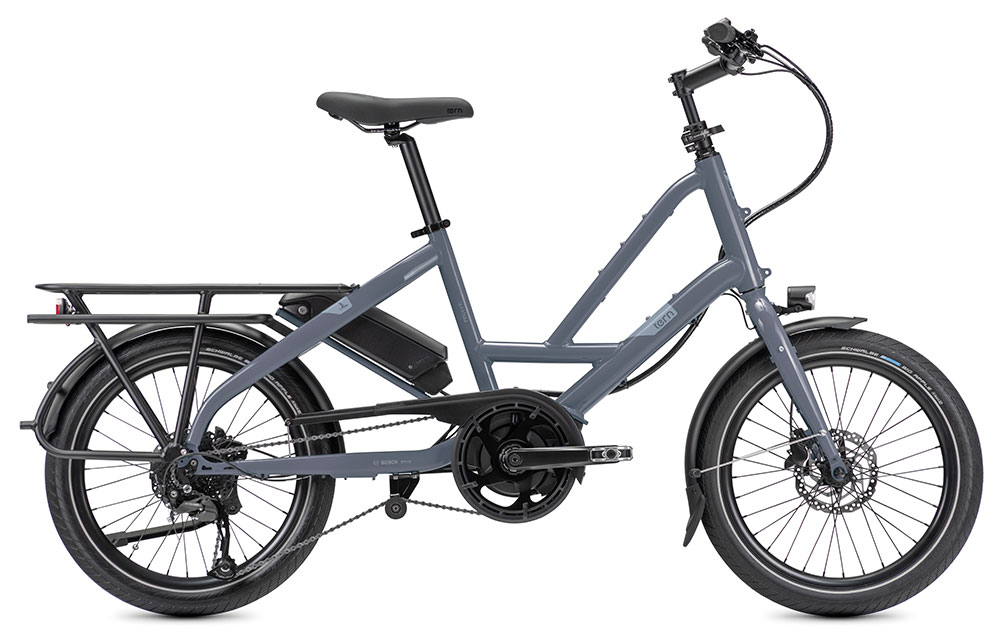 Tern Quick Haul E-Bike
Performance
Motor:
This e-bike is mighty powerful. Quick Haul P9 comes equipped with a Bosch Performance Sport, 300% Assist, 65 Nm Torque motor that boasts a max speed of 28 mph. Make way!
Battery:
Keep on going and then some. This e-bike is equipped with a Bosch PowerPack 400 that is rated for a range of between 31.7-62.1 miles on a full charge.
Transmission:
The bike runs on a transmission that includes quality components made by Shimano such as an Alivio, 1 x 9 speed, trigger shifter, Alivio Shadow rear derailleur and a 11-34T, 9-speed cassette. The crankset is a custom Tern unit that is made from forged 6061 aluminum.
Frame
Frame & Fork:
A frame that will last the test of time. The 6061 aluminum Tern Quick Haul P9 E-Bike frame is EFBE Tri-Test fatigue tested and approved for 150 kg. The e-bike's fork is formed from steel and is also EFBE approved for 150 kg.
Stem & Handlebar:
The P9's speedlifter 3D forged 31.8 stem features a 150mm extension. 6061 aluminum low riser 31.8 handlebar makes for a comfortable grip on the bike.
Features
Purion:
Providing the e-bike with instrumentation is a Bosche Purion unit. Purion is a minimalist on-board computer that displays important information conveniently at the touch of a button.
Cargo & Storage:
Need to haul cargo? No problem. The Quick Haul E-Bike moves not only you, but your gear too. You can configure the e-bike with racks in the front and rear. It's capable of hauling well over 100 pounds of stuff on its rear rack alone.
---
Editor's note: A version of this story previously appeared in the TREAD September/October 2022 issue.