There is not a movie quite like the '97 "classic" Dante's Peak. If there was any question on which movie inspired thousands of people to fit their vehicles with snorkels, it can be put to rest because it was absolutely, positively, unquestionably this film. It also has some sweet classic '90s off roaders in it too.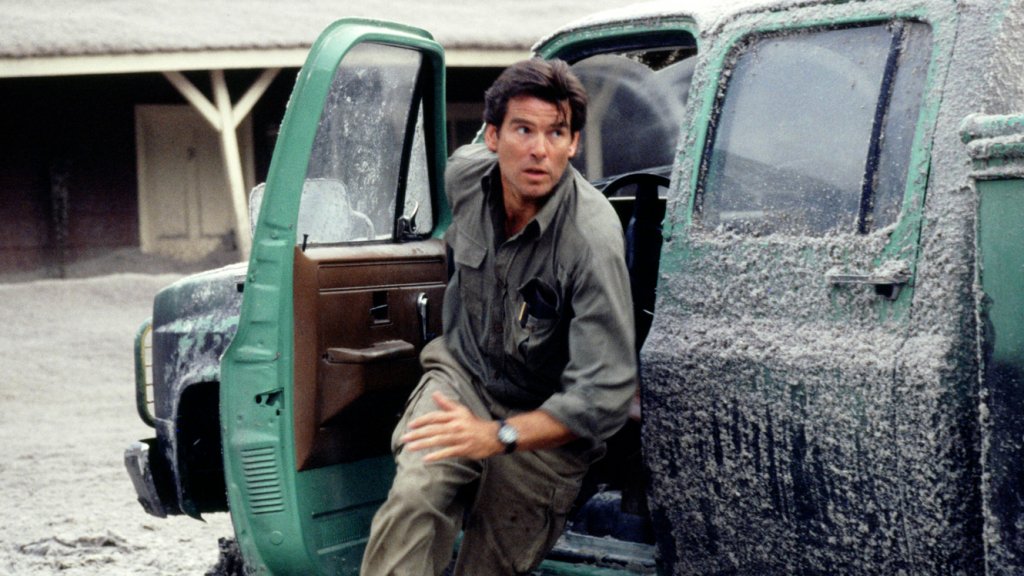 Dante's Peak is a disaster film that stars Pierce Brosnan as Dr. Harry Dalton, a USGS Vulcanologist, and Linda Hamilton as Rachel Wando, the mayor of the town of Dante's Peak, Washington, a fictional town in Washington state that sits at the base of a dormant stratovolcano named Dante's Peak. Harry arrives in town to investigate some rumblings at Dante's Peak in probably one of the coolest red '87 Chevy square-body Suburbans you have ever seen. Outfitted with larger tires, more KC lights than you need, a safari snorkel and winch, this thing is ready to take on anything you throw at it. Meanwhile, Mayor Wando drives a picture-perfect grey 60 series Toyota Land Cruiser.
The scene in question is a major plot point of the movie where Harry plunges his Suburban into the river in an attempt to ford it. The words, "It's okay, this rig can make it! The engine has a snorkel" were burned into the minds of adults and children alike, spawning hundreds of calls to ARB USA's Washington office to place orders for snorkels, and sealing the fate of snorkels as protection from water—not dust.
If you are looking for a mildly cheesy, highly entertaining way to spend your evening, give Dante's Peak a rent if not just for the water crossing scene alone, then to see all the classic 4x4s in pristine condition.
.