There is a five year old inside all of us that secretly eyes up the Lego aisle every time you walk past it in Target. (Let's be honest here: you didn't come to Target on your own and there's only so much Chip and Joanna Gaines to go around).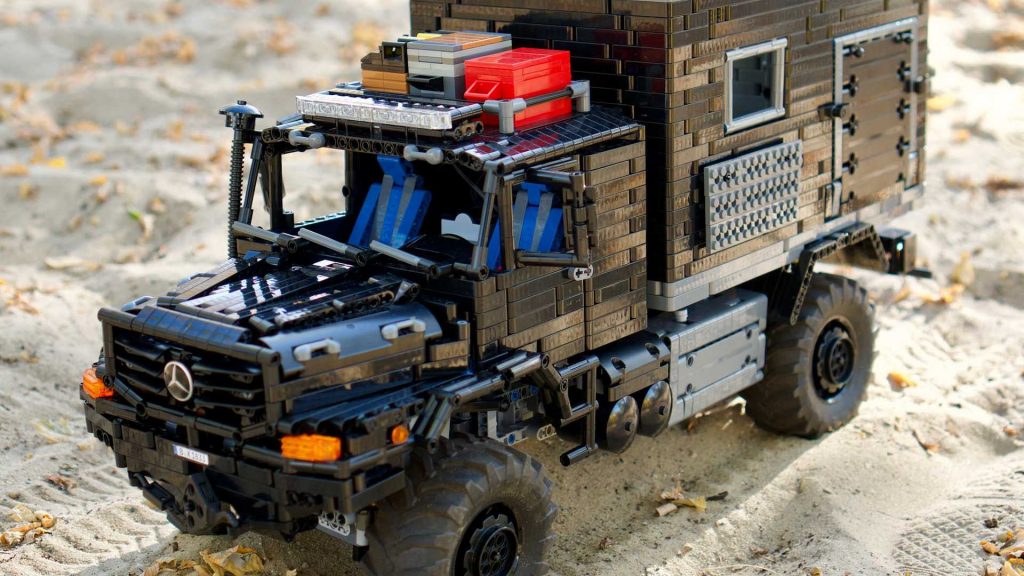 So every now and then something truly spectacular catches our eyes and we absolutely, positively must clear the kitchen table of all things decorative and establish a Lego headquarters, even at 35 years old.
LC-JRX on YouTube takes a big box of lego technic parts and builds life-like creations of the world's greatest automotive designs, entirely out of Legos. In this video, it is the Mercedes Zetros heavy truck, the big brother to the UNIMOG, that gets built. Take a look at this walk around video of what could almost pass as the real deal.