Put Your Best Foot Forward
Warm weather months are best for traveling, cruising, and looking for adventure. As we enjoy summer, it's a good time to spend time on and off the road and be seen in your decked-out ride. A set of sharp-looking, strong, capable wheels can simultaneously help your rig stand out from the crowd and conquer new terrain. Let's take a look at some of the latest wheels to hit the market. Which set would you choose?
Relations Race Wheels RR5-V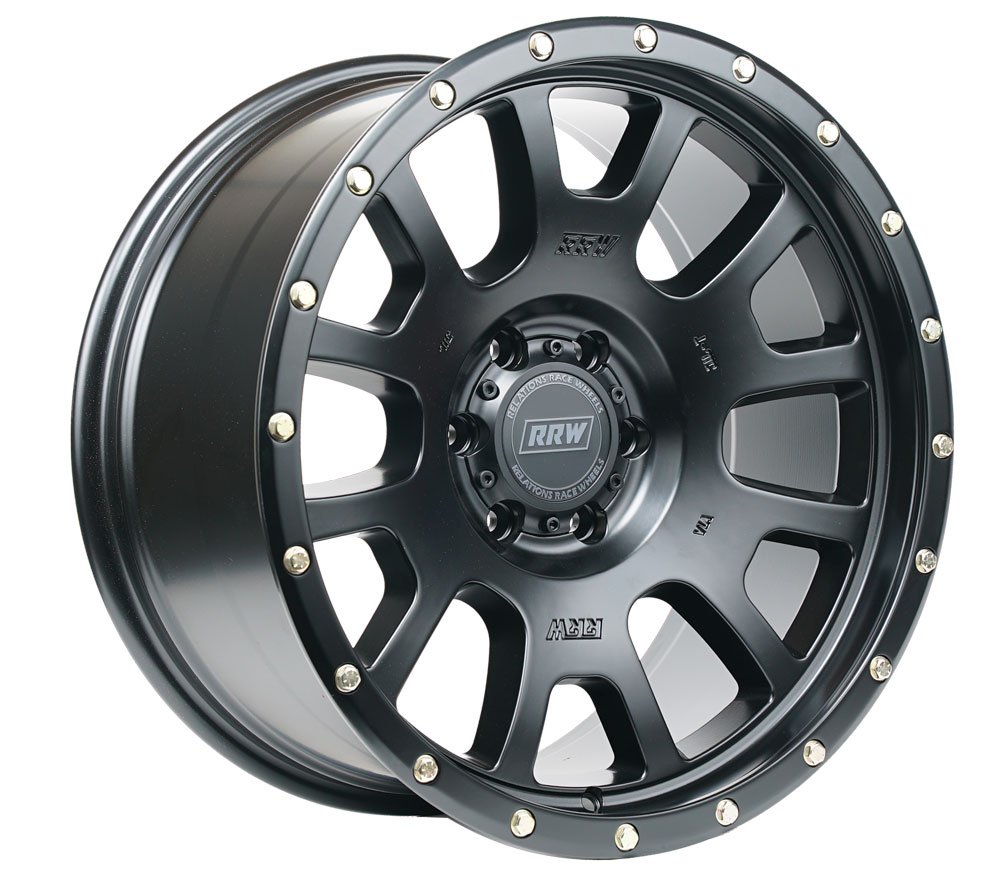 The RR5-V's simulated beadlock design uses real bolts to add more rigidity to its already heavy-duty look. The wheel offers extreme durability to overcome the rigors and unexpected conditions when off-roading. This wheel was designed and built tough to keep up with your drive on the street or weekend off-road adventure.
Mayhem Wheels 8110 Tripwire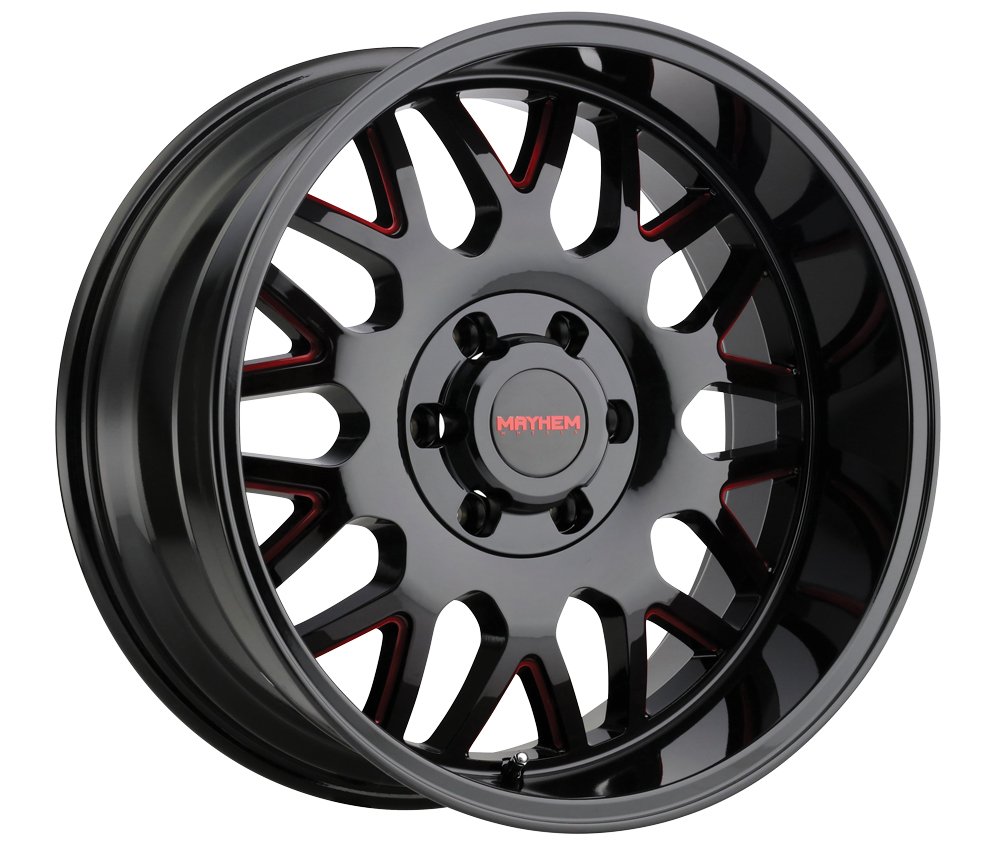 These wheels are developed with precision construction using the highest quality aluminum alloys available. The Tripwire boasts high load ratings for extraordinary strength. Designed for trucks, Jeeps, and SUV fitments. Available in gloss black with milled spokes, black with milled spokes, and black milled with Prism Red (shown) finishes in 20-inch diameter.
Moto Metal MO992 Folsom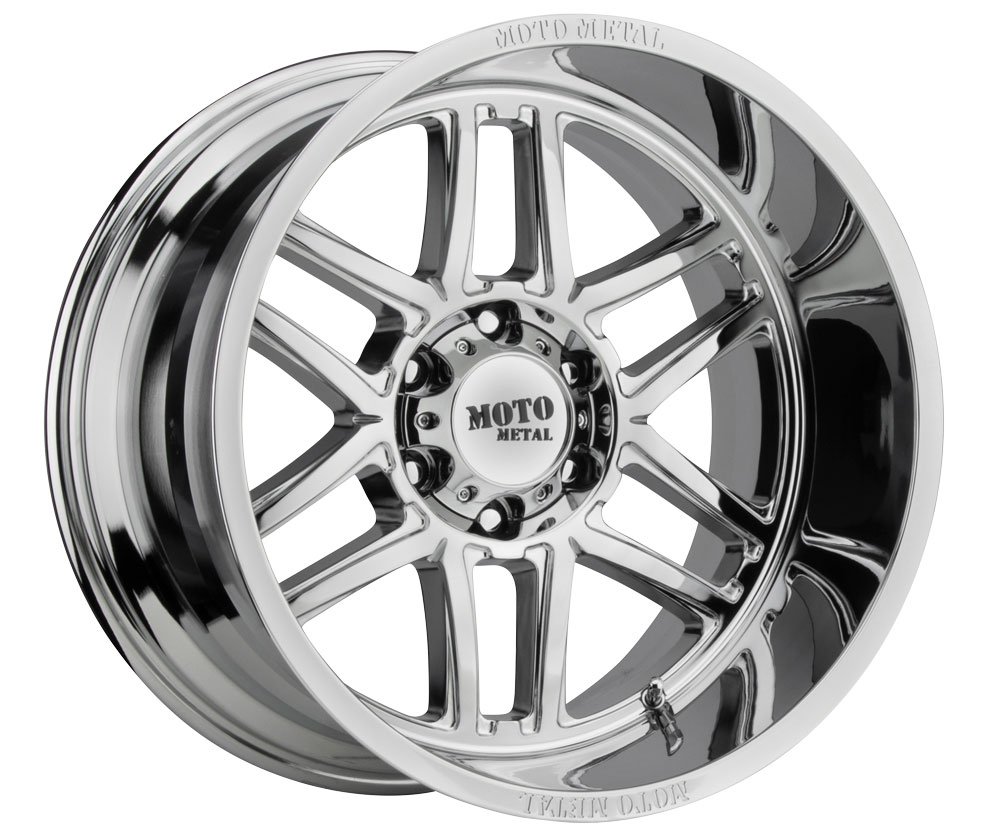 Moto Metal's MO992 Folsom capable wheels offer an economical option for lifted trucks and Jeeps. With a clean, simple, deep-lip design, it features a split six-spoke, milled Moto Metal logo on the lip, bolt-on cap with removable cap logo option, and exposed lugs.
fifteen52 Traverse HD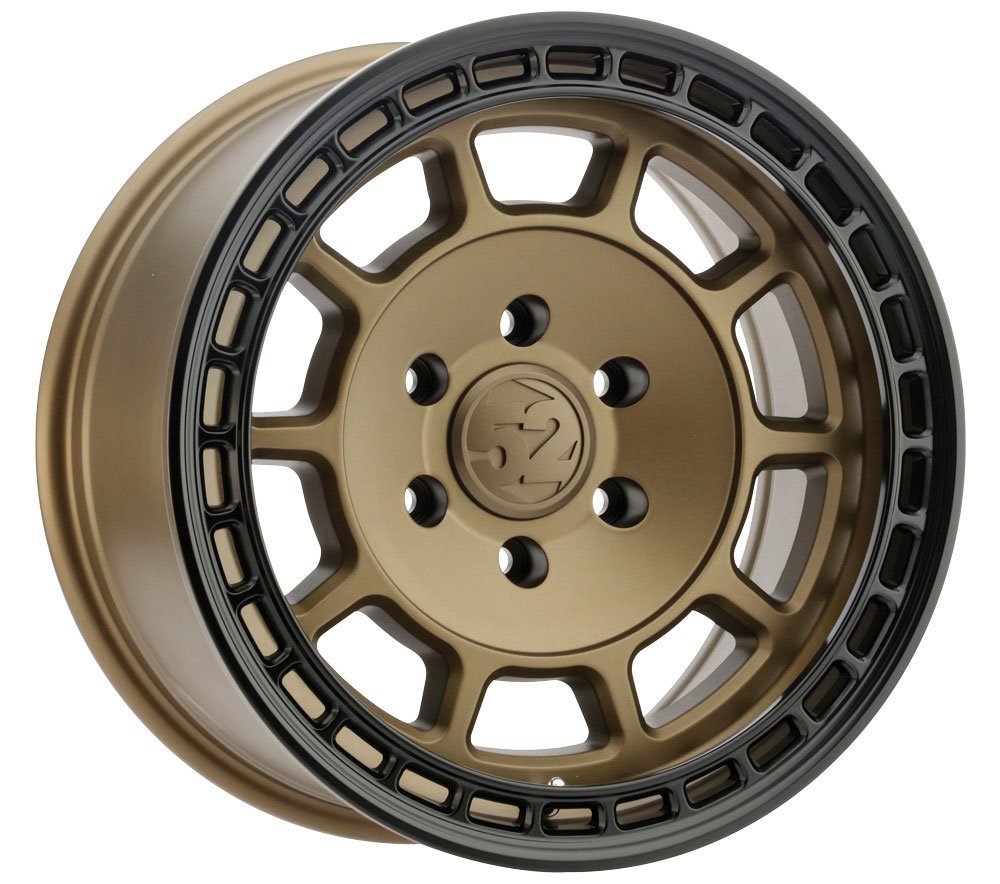 Designed for the hard-core trail seeker, fifteen52's rigorous on-vehicle testing on various surface and weather conditions has allowed them to examine the Traverse HD at different altitudes to reduce unsprung mass, lower rotational inertia, enhance cooling, and disperse dirt, mud, sand, snow, and water. Available in Block Bronze and Asphault Black.
Black Rhino Dugger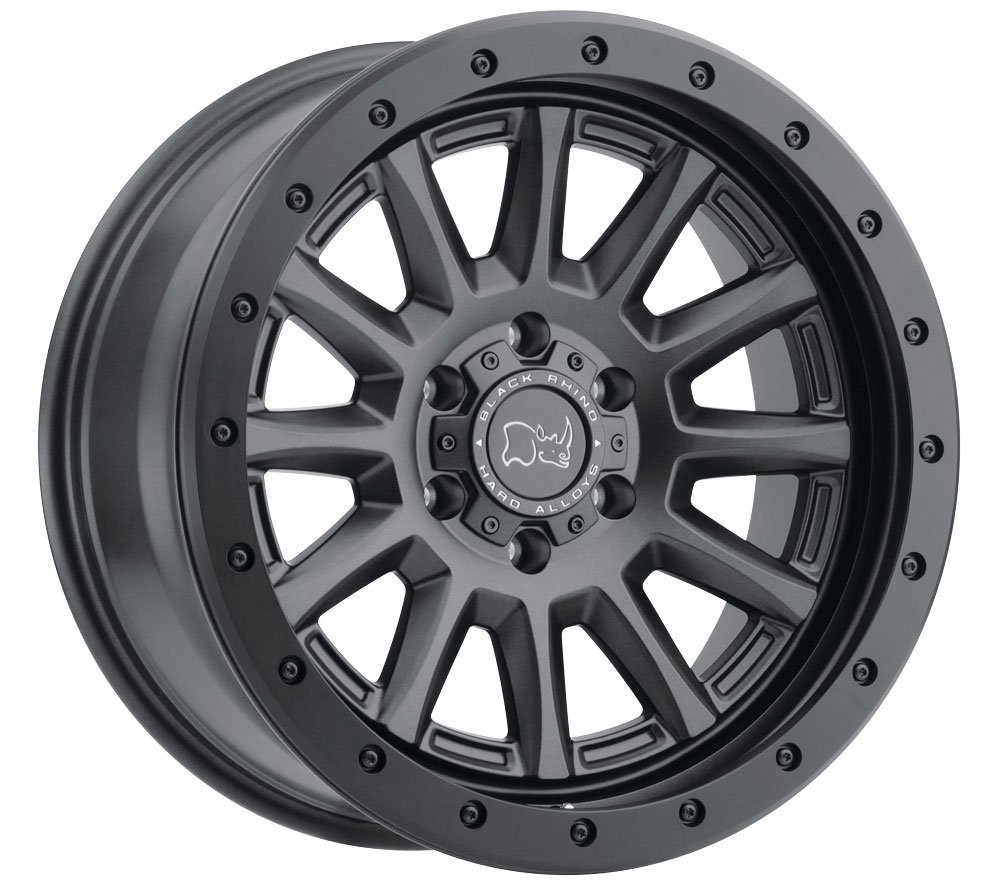 The Black Rhino Dugger is a 12-spoke design that offers an inset wheel profile that helps it avoid damage when off-roading. One of the key features of the Dugger wheel is the all-new high-density plastic rock guard ring that is attached to the outer lip of the wheel, which helps prevent damage to the lip and face of the wheel.
VTX Offroad Classic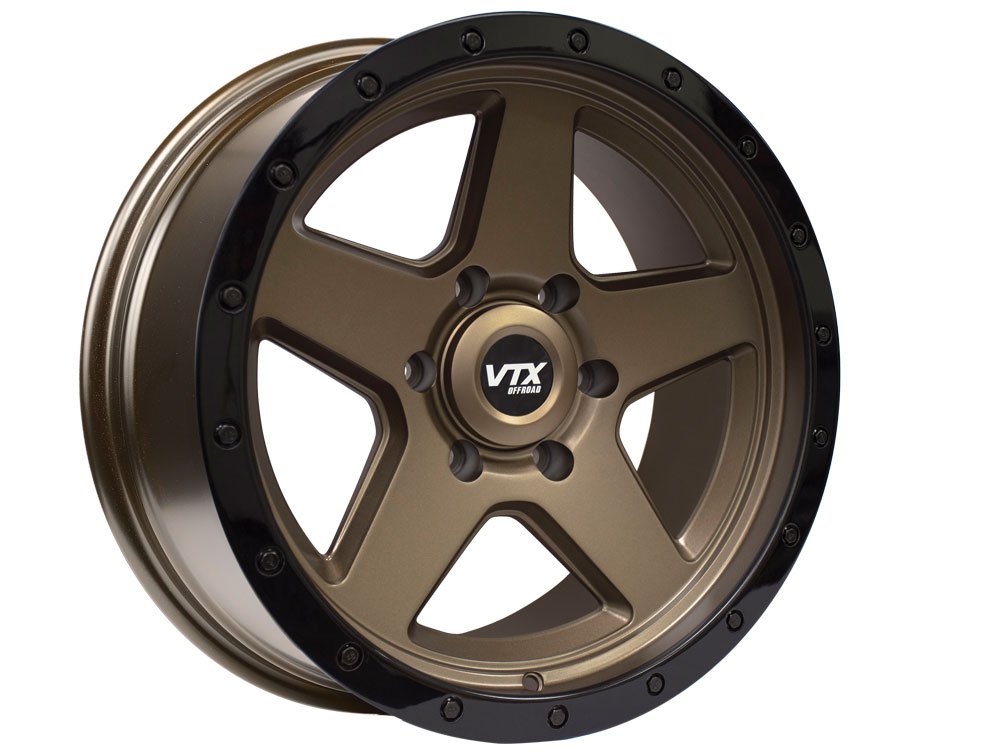 The VTX Rebel is available in 16 and 17 inch for most 6-lug Toyota trucks. It has an eight-spoke design with a slant lip and features simulated bead ring, black hardware, and a color-matched low-profile center cap.
Fuel Off-Road Shok D665 Anthracite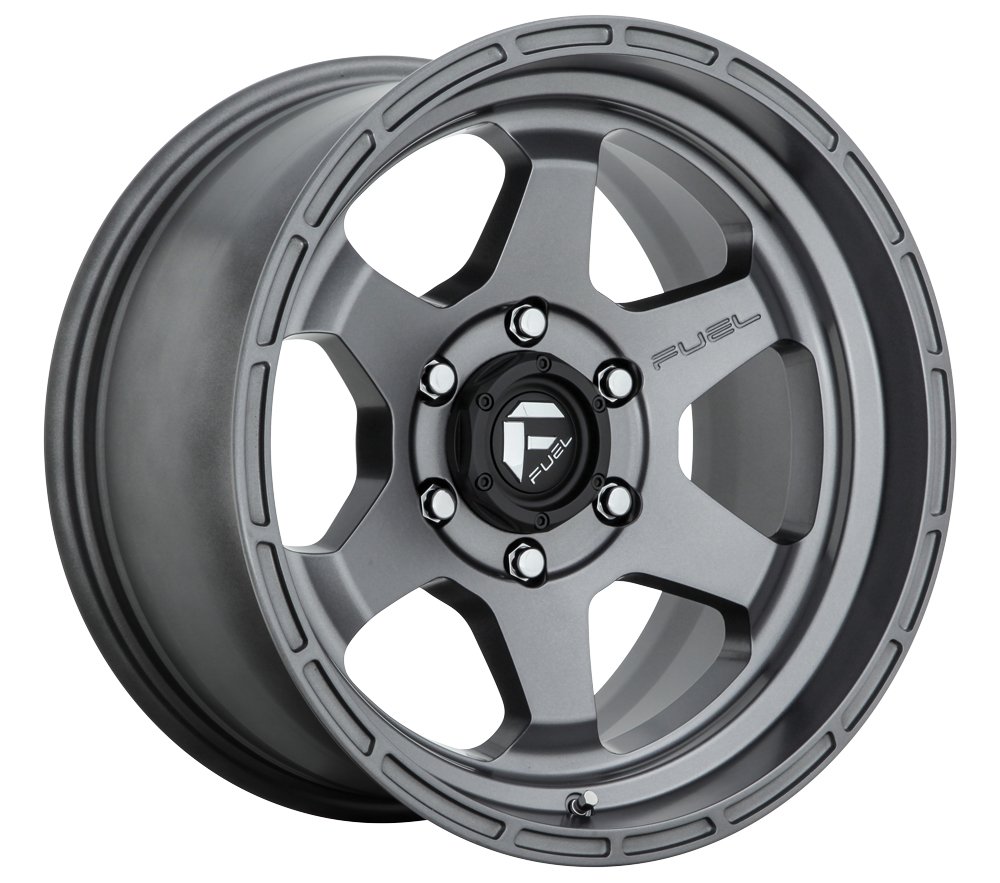 The Fuel Shok is a clean six-spoke design with a sharp kickback near the end of the spoke. The Shok is available 17×9, 18×9, and 20×9 in black (D664), Anthracite (D665), and bronze (D666). The design features an updated pocketed lip design.
Editor's Note: A version of this article first appeared in the September/October 2019 print issue of Tread Magazine.